The New Year is a clean slate, a chance to reinvent yourself and your life, and an opportunity to connect more deeply with yourself. As you gear up to take on new goals and projects this year, consider how you will express yourself. Use our six ways to express your creativity in the new year, and process your internal self and the world around you.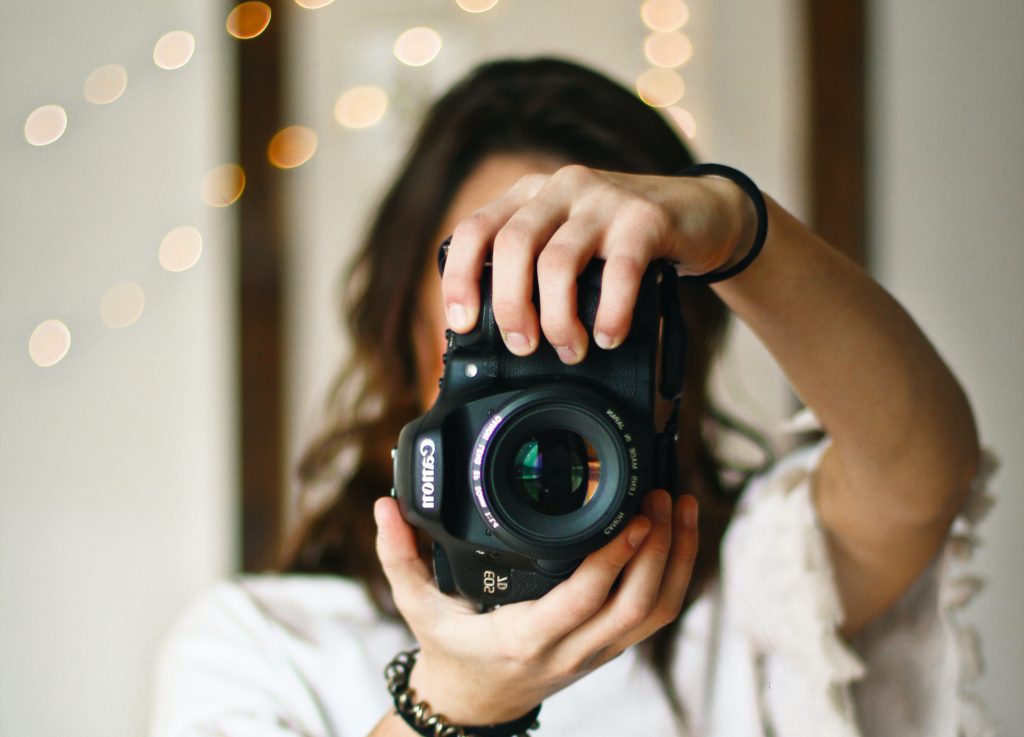 1. Set some photo-related New Year's resolutions to build your skills
The New Year is undoubtedly a great time to set new goals, begin new ventures, and pick up new projects. Do all three by incorporating some creative goals into your New Year's resolutions. Photography is an all-inclusive way to express yourself, your feelings, and how you interpret the world around you. Set some photo- and visual arts-related goals for the year to come. For example, you could write yourself some progress benchmarks to improve your skills or set skill-related checklists.
Here are just a few resolutions you could set for yourself this year to express your creativity and improve your skills at the same time:
Start a 365 photo diary. Capture the special, the mundane, and the beautiful moments in your life through photos and add them to a physical or digital journal. Express yourself and your everyday life through photography, and reflect on a photo (or a few) each day.
Make more time to venture outdoors with your camera. Get to know the world around you and discover new places, even right in your backyard. After all, Mother Nature is always ready for her close-up (or wide shot).
Capture more candid moments. Make an effort to capture more candid moments in addition to posed photos. Be thoughtful and ready to shoot quickly and capture these wonderfully fleeting moments. Be on the lookout for giggles, soft smiles, and companionable silences.
Display your prints throughout your home. Set a resolution to put your photos on display. You can even change your home gallery with the seasons. In fact, Fracture's Photo Wall makes a great addition to any room.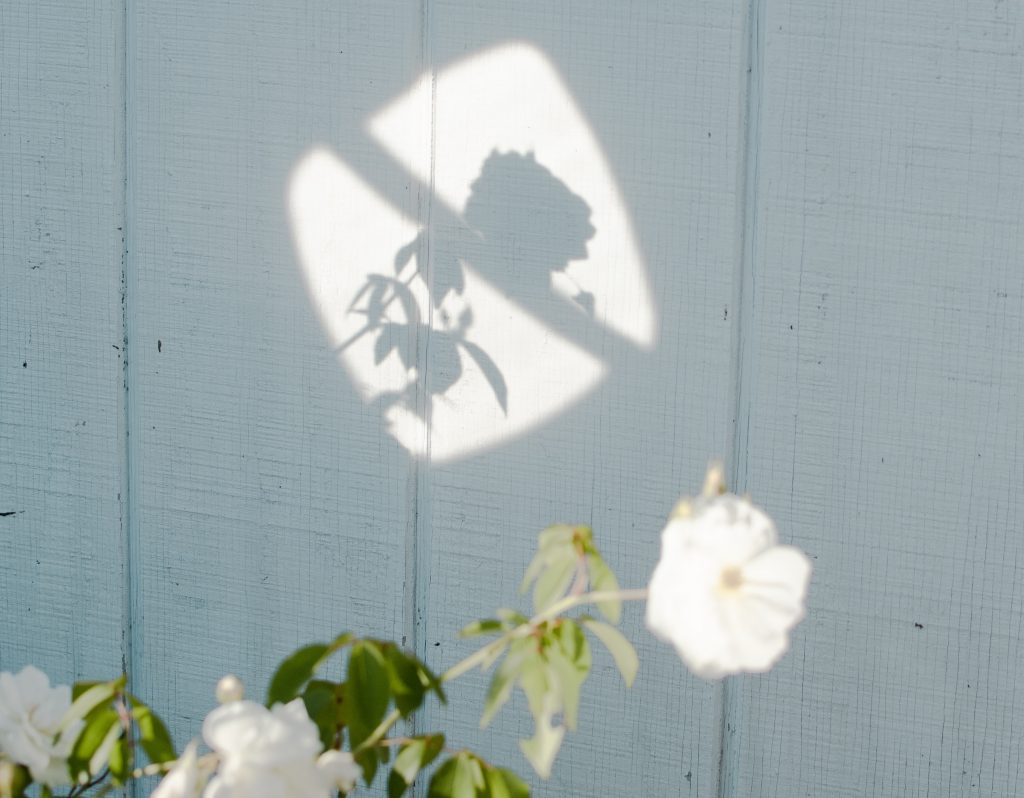 2. Experiment with light and shadow to express your creativity
Use it to show emotion, feelings, or mood. Test out color filters, natural and artificial light. Create shadows that elicit a feeling.
Expressing your creativity through visual arts is all about interpreting feelings and non-tangible things into visual expression. One fun, accessible way to do this is to play with light and shadow in your photos. There are unlimited ways to symbolize, capture, or create feelings through photos. It is all so personal and unique to each moment.
Simply, light and shadow are opposites. Light can represent joy, optimism, life, and prosperity. On the other hand, shadow can represent what's hidden, death and rebirth, sadness, or calm. And it goes so much deeper and broader than that. You can intentionally incorporate light and shadow into your photos with natural and artificial light by moving your subject or blocking light. In contrast, you can create shadows with solid objects or opaque curtains. The options are endless.
Colored lights can add or emphasize emotions and symbolism in photos as well. For example, red can symbolize anger or passion. Blue can represent deep emotions or sadness. Green can embody life or abundance. You can incorporate colored lights into your photography with color filter lights, simple LED lights, or even post-production editing (by changing the color of highlights and shadows).
Using light, shadow, and color expressively in your photography has the incredible power of bringing you into your own brain. It leads you to think about the emotions, dualities, and meaning behind your photos. And of course, creating Fracture glass prints of these photos can add incredible pops of color and drama to your home or office.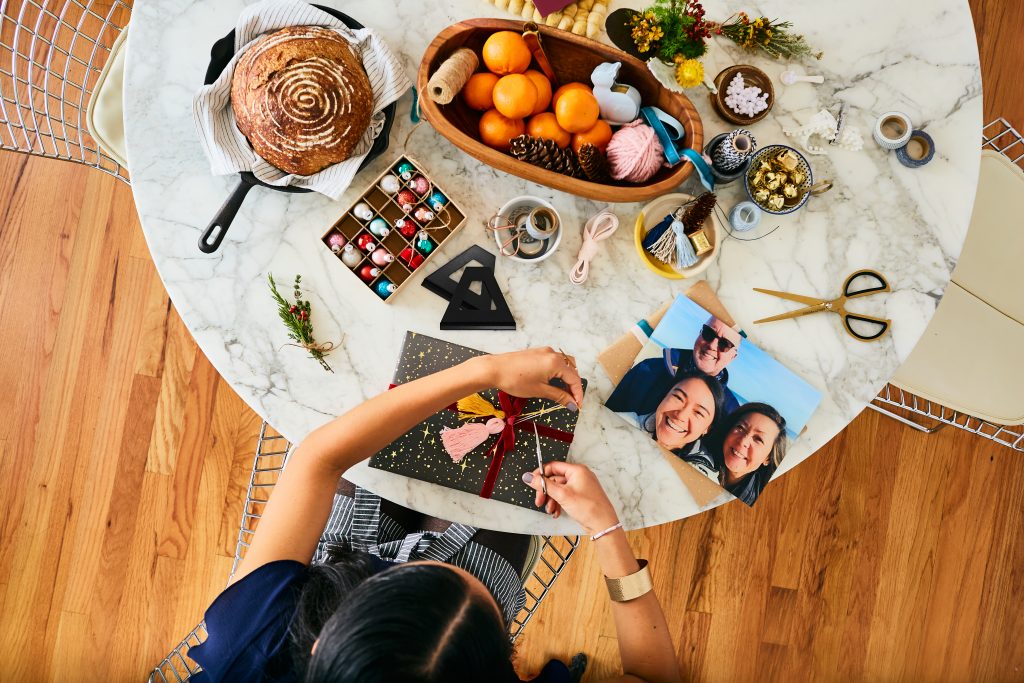 3. Turn your photography into another form of visual art
Capture moments through photography, and then reinterpret them through another form of visual art. This is a great way to deep-dive into your creativity and express your favorite and most beautiful moments in fresh ways.
You could paint a photo you took, taking special care to notice fine details like texture and lighting. This is a great way to look closely at your photography and also learn a new skill. Moreover, you can paint the photo exactly as it is or add your own flair to it. Try Andy Warhol-style color blocking, solid line painting, or incorporating glitter or other textures into your artwork.
Painting is more intuitive than you think, and a learn-by-doing strategy can be surprisingly productive. You could also take a class in-person or online, or paint side-by-side with a friend who can teach you a technique or two.
When your art admirers ask you for a print of your work, you can take a photo of your painting and print it using Fracture's Matte Glass finish to allow the textures and details to shine through on their own.
You can recreate your photography through different mediums like embroidery or crochet, carving, wood burning, charcoal, or fabric, if you want to branch outside of painting.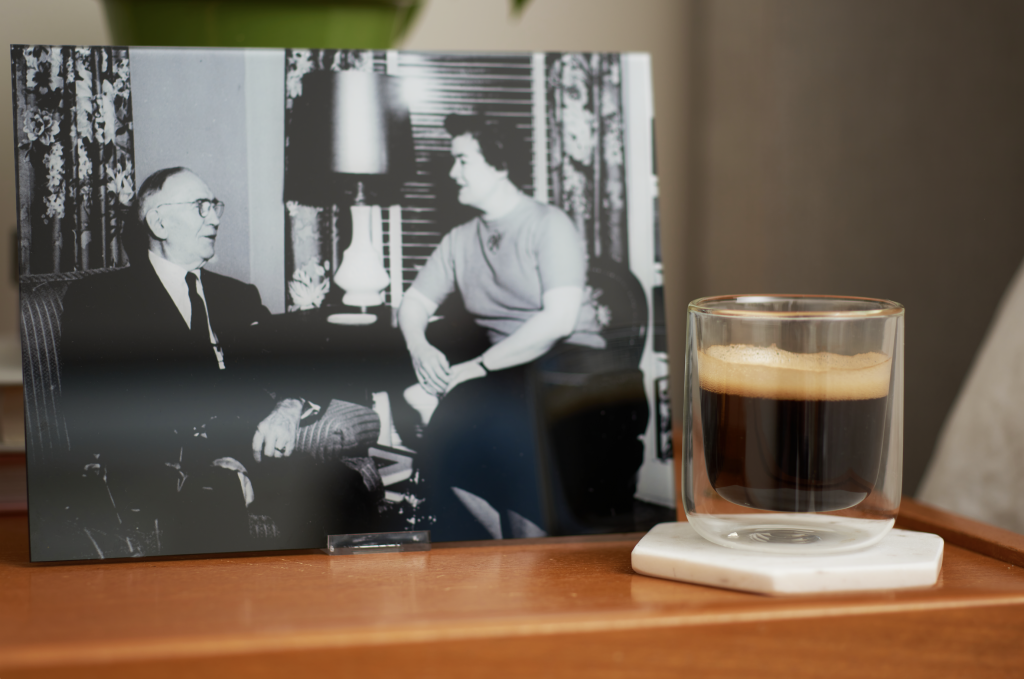 4. Add new life to old photos
As you're thinking of how to express yourself in the New Year, don't forget to also look back at the past year. Reflect on your self expression and your creativity throughout the year. Review your portfolio thus far, and take a second look at old works. How can you take your lessons and your wins with you into the year to come?
Here are a few ways to highlight, reinvent, and reinvigorate your existing works:
Re-edit photos. Perhaps your style or point of view has changed. Take a special or favorite photo and re-edit it in post-production software to give it new life. You can use a new preset or make it more avant-garde.
Recreate a "throwback" photo and display them side-by-side. This is a fun way to reinvigorate dated family photos. Get your family together once again and try to recreate the old photo by getting as close as possible to the same background, poses, and outfits. This can be sweet, hilarious, or both.
Make a collage of last year's highlights. Take old-old and recent-old photos and add new elements that give them a new feel. Whether you scrapbook or hang your collage, this is a great time to reflect on the past year and express your lessons and overarching feelings of the recent and far-flung past. Mix decades-old photos with last-summer photos. Add dried flora, throw in the special newspaper clippings you saved, and pen handwritten quotes to add dimension to your display.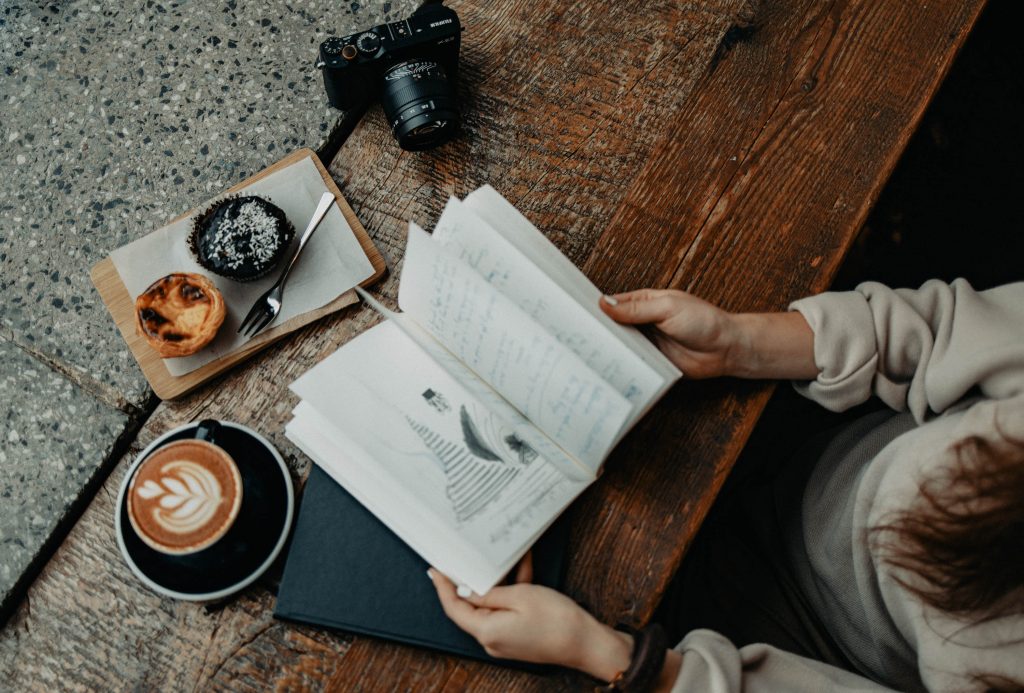 5. Write poetry or journal entries alongside your photo
If you express yourself through written and oral communication—or if you want to get better at it —writing poetry or prose with your photo prints or digital portfolio can be a great way to hone that creative motion.
Work with photos that make you feel something, whether it's a candid moment with your family or a beautiful textural shot of the great outdoors. Write about how this moment made you feel or what you think the photo elements symbolize.
From one writer to another, it can be challenging to express yourself eloquently in the written word. The best way to get through it is just to write what's on your mind without self-editing or stopping. This is called stream of consciousness writing, and it's an excellent way to express your emotions and get things out of your head and onto paper. Of course, you can edit and tweak after you get it all out, but there's something beautiful about raw, unfiltered introspection.
A picture is worth a thousand words, so it can feel overwhelming to put a photo into words. The beautiful thing about poetry and prose is that there is no right or wrong way to do it. Instead, use it to connect with yourself by expanding even further on the real-life moments and sensations behind your photos.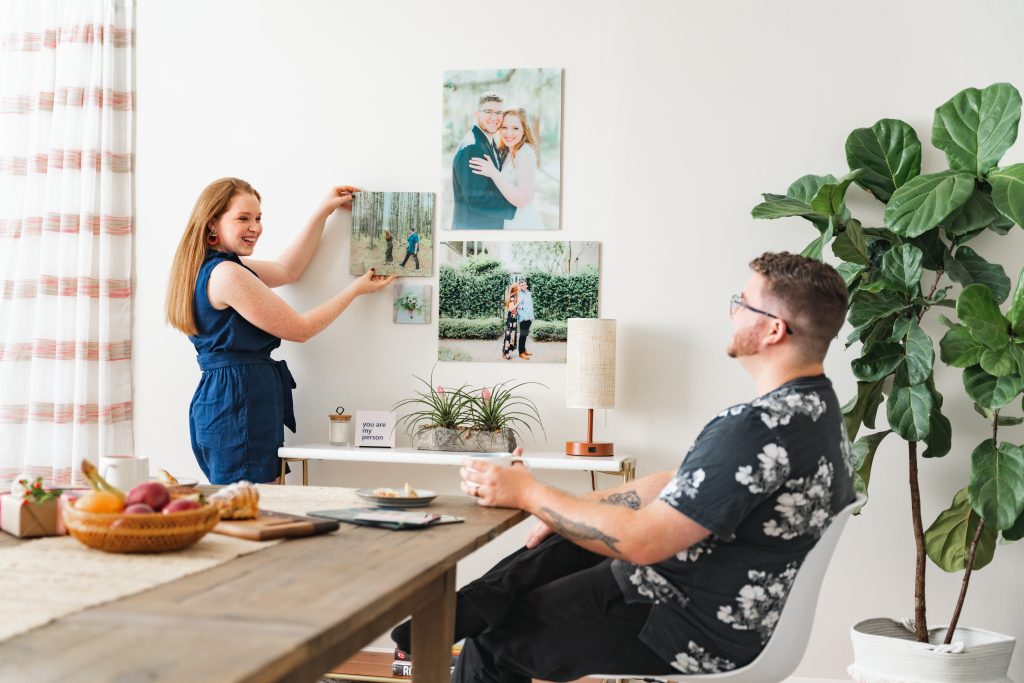 6. Use your creativity to make your home your canvas
Turning your home into your own work of art is a great way to express your creativity and put it on display. This is where life happens, and it's also where loved ones and passers-by experience the most intimate moments of your life.
Use the New Year to make your home feel more like you. Create high-quality glass prints of your favorite photos and use them to add color, emotion, and bragging rights to your home. Categorize your photos by color, season, or style, and decorate accordingly.
You can even add an accent wall by grouping photos with the same dominating color and creating a gallery wall using Fracture's Photo Wall. For this, you'll want a smaller wall or corner so that you can fill it without overpowering the room.
You can also add emotional texture to your photo displays by adding real-life items related to the photos. For example, if you display a series of photos from a trip, add a hanging corner shelf with some special trinkets or dried flowers from the location beside the images.
Discover new perspectives by incorporating new methods of creative expression into the year. Be proud of your creativity and reflections, and print and display them where you (and your visitors) can admire them. Fracture glass prints are a great way to show off high-quality versions of your limitless creativity.
Let a Fracture glass print be the thing to add a touch of personality to your home.