From valuable life lessons to silly dad jokes, dads are always there with just the thing we need. For keeping us level-headed during hard times, laughing with us during the good times, supporting our dreams, and everything in between—we see you.
This Father's Day, we asked our Fracture dads to share their favorite family memories, unique takes on fatherhood, and best advice for new dads. If you're a father yourself, perhaps you'll relate to some of the Fracture dads' experiences. Or maybe you're looking to support a father in your life with some reassuring words. Whatever it is, read on for some sweet insights into the adventures of being a dad.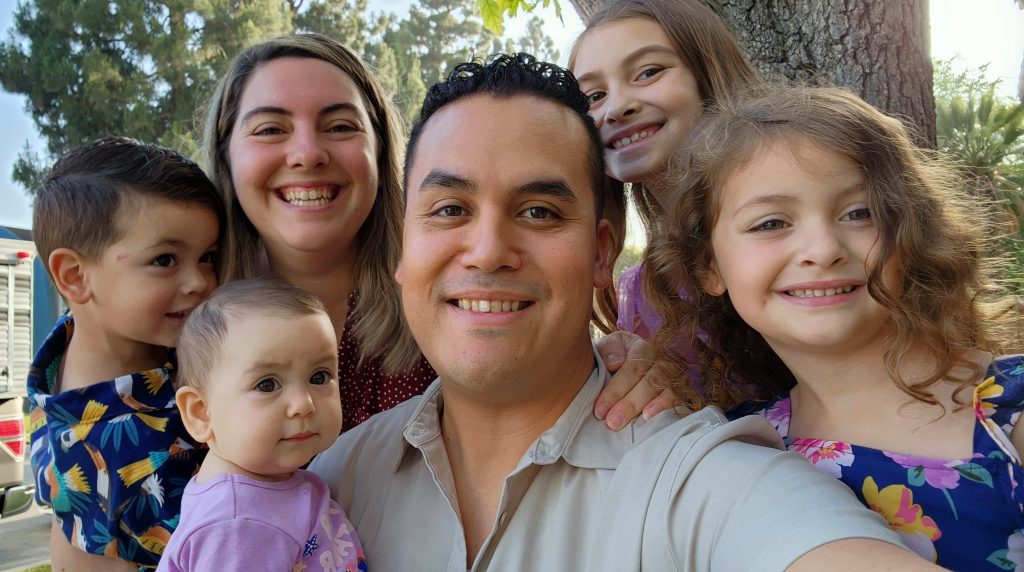 What thoughts went through your head when you found out you were going to be a father?
Abhi Lokesh, CEO & Co-Founder: I was definitely nervous and excited. I was grateful for our ability to actually conceive and have a child—I didn't want to take that for granted. It also felt quite surreal because I still saw myself as a child and a son. I didn't really feel like I was in the mindset to be a father.
Enrique Cantillo, VP of Marketing: I remember I was driving on my morning commute to work when my wife called to tell me the news. We had planned for it, but once it became real I was both excited and nervous. I thought about all the things I didn't know how to do (like change diapers or even hold a baby the right way). But I couldn't wait to experience the nine-month journey together and see our baby for the first time.
Paul Sao, Web Production Specialist II: I actually met my stepdaughter eight years ago when she was 16 months old. I honestly never pictured myself with a kid. But when my partner mentioned that he had a kid, I felt so excited to meet her. I also remember being a little scared, since we were going to be very different from traditional families.
Alex Whitler, Sr. Software Engineer:
"Oh boy…"
"That's awesome!"
"What if I'm horrible at being a dad?"
"Woohoo!"
"I'm not ready."
And I basically repeated that cycle until he was born.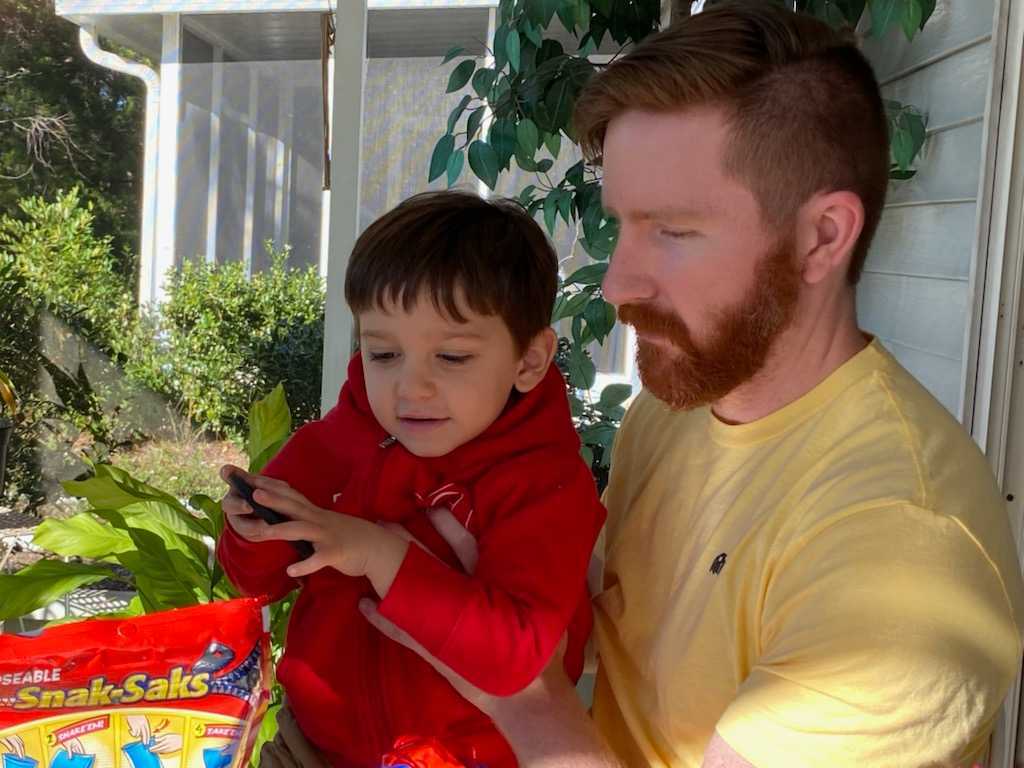 What was it like seeing your baby born?
Abhi Lokesh, CEO & Co-Founder: It was very humbling seeing my children be born. Honestly, I was more focused on my wife and ensuring that she had an as smooth as possible labor. Once I knew she was okay, I could then turn my attention to the children. My first thought was that they were so small—it's hard to believe that we all start out so tiny and fragile!
Enrique Cantillo, VP of Marketing: It was surreal, especially the first time experiencing it. The nine-month wait doesn't quite prepare you for the first time you see and hold your baby. My initial thought was, "Wow, we actually made this little girl together." I remember being fascinated that I was seeing and holding a little girl, a physical representation of my wife and me.
Paul Sao, Web Production Specialist II: I didn't see her being born, but when I held her for the first time, I remember how soft, light, and tiny she was. I'm not the type of person that likes cute things, but I still look back to those days when she was a baby when I'm having tough days. Our bond was instant, and I felt fortunate to have experienced that while she still had the "newborn smell." The whole experience was strange at first, too; as someone who's not the biological father, I did feel like I was "stealing" someone else's baby. I didn't admit it at the time, but I did love her instantly.
Alex Whitler, Sr. Software Engineer: Despite seeing babies throughout my life, it was still crazy seeing how small he was. Combining that with knowing he was mine, I was basically the equivalent of starstruck and speechless.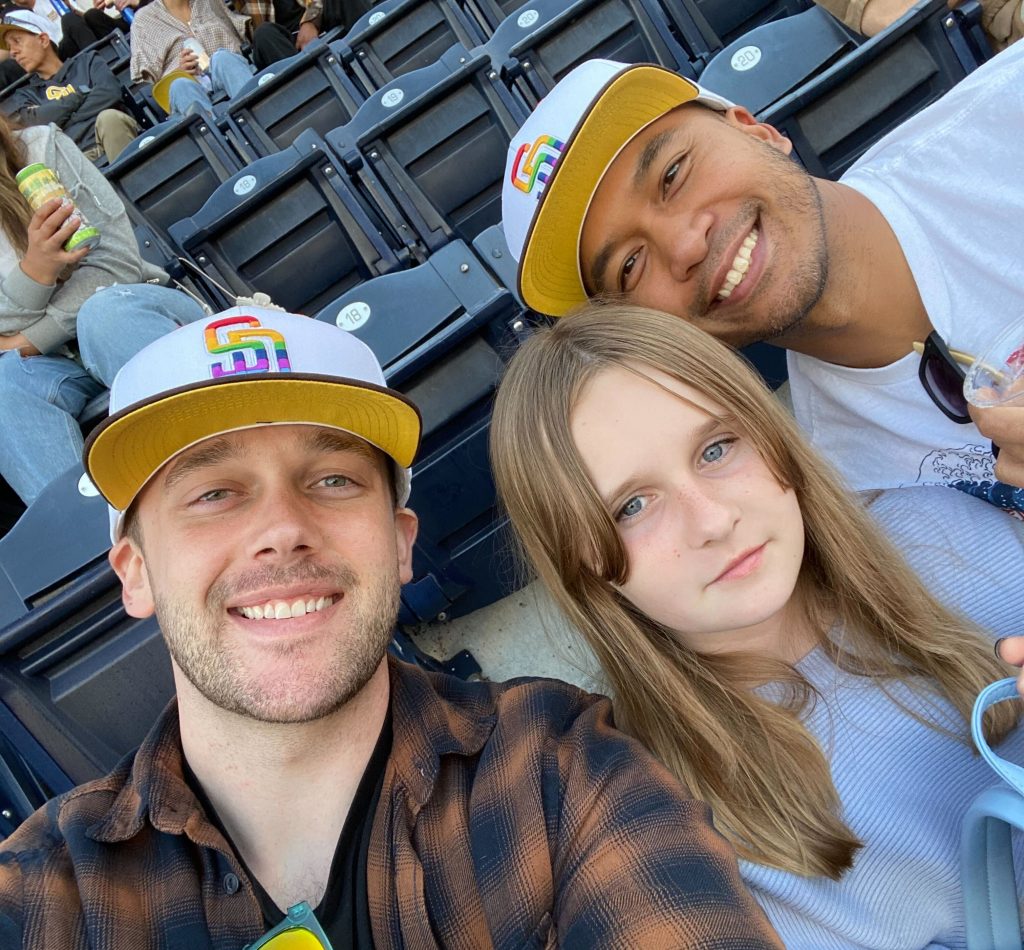 Describe your top 3 memories with your children/family.
Abhi Lokesh, CEO & Co-Founder: As I look back on being a dad, my top memories are relatively small things: Seeing my kids eat ice cream for the first time and watching my daughter discover sand at the beach. Something that I like to do is actually try to watch them when they can't see me. I love seeing them interact with their teachers and friends when they don't know I'm there—it's so cool to see them engage with the world.
Enrique Cantillo, VP of Marketing:
The day each of my four kids were born and their baby milestones.
Taking my kids to the movies for the first time. It's something my wife and I always enjoyed doing together, so being able to take my older daughters for the first time was great. (Although Moana, Frozen, and Coco took over our lives for a while.)
All of their first birthday parties. We always invited a ton of family, and they were pretty big parties at the same park. There was always great food and fun that we all experienced together for each time.
Paul Sao, Web Production Specialist II: My stepdaughter is nine now, and we've shared a long list of memories together. My favorite one was when we went to Disneyland: She was four and thought she was ready to go on Splash Mountain. So, we all went on. Little did we know, there was a big drop. She was never so scared in her life, but we laughed about it after. Another favorite memory was going camping at a site called Potrero. It was pretty dusty and hot, but she was a good sport and we still had a really fun trip. Last in the top three was when her cousins wouldn't share their tablet with her; she brought me over and told them that I'll make them share.
Alex Whitler, Sr. Software Engineer:
The first time he was home, and I was just watching him sleep.
When he was learning to talk, and the first time he actually called my name to come play.
The first time I dropped him off at school—it really set in how much he'd grown.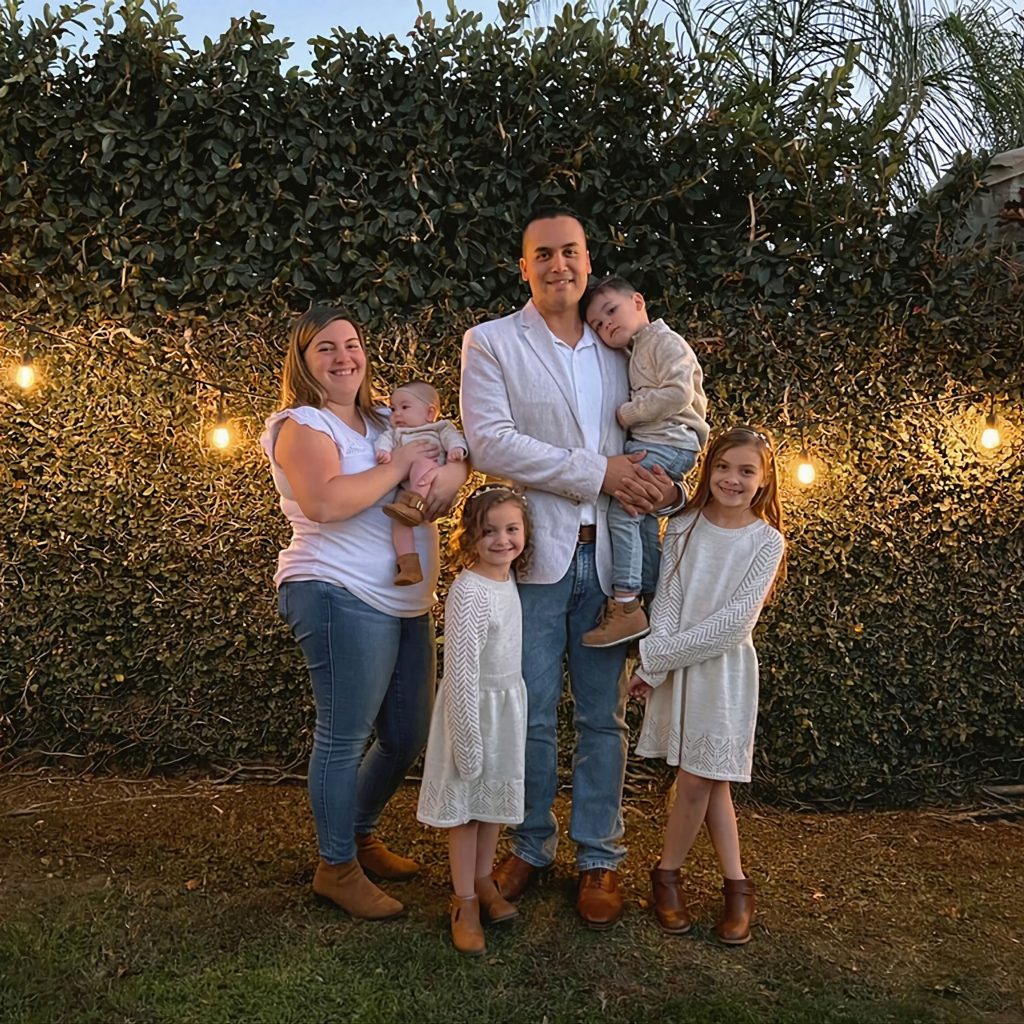 What is the most rewarding thing about being a father?
Abhi Lokesh, CEO & Co-Founder: The most rewarding thing is simply when my kids recognize me or see me and call to me. It's an honor to be their dad. It makes me so happy when they look at me, recognize me, and smile because they're excited to see me.
Enrique Cantillo, VP of Marketing: I love being able to see my daughters and son grow and reach new milestones in life. It's great to have a role in their journey of learning new things. And I get to pass down the values that my parents and grandparents provided to me. I've appreciated being able to let my inner child out as well when playing with them.
Paul Sao, Web Production Specialist II: From a stepfather's perspective, the most rewarding thing is seeing how she really is the glue that holds the family together. We do things to make her happy, and in turn, it's made us understand what really matters. Personally, the most rewarding thing is the amount of love, trust, and respect I get from her. Being around her reminds me that I'm still a good dad, despite sometimes being down or hard on myself.
Alex Whitler, Sr. Software Engineer: It's most rewarding knowing that I'm helping him grow to be a good person.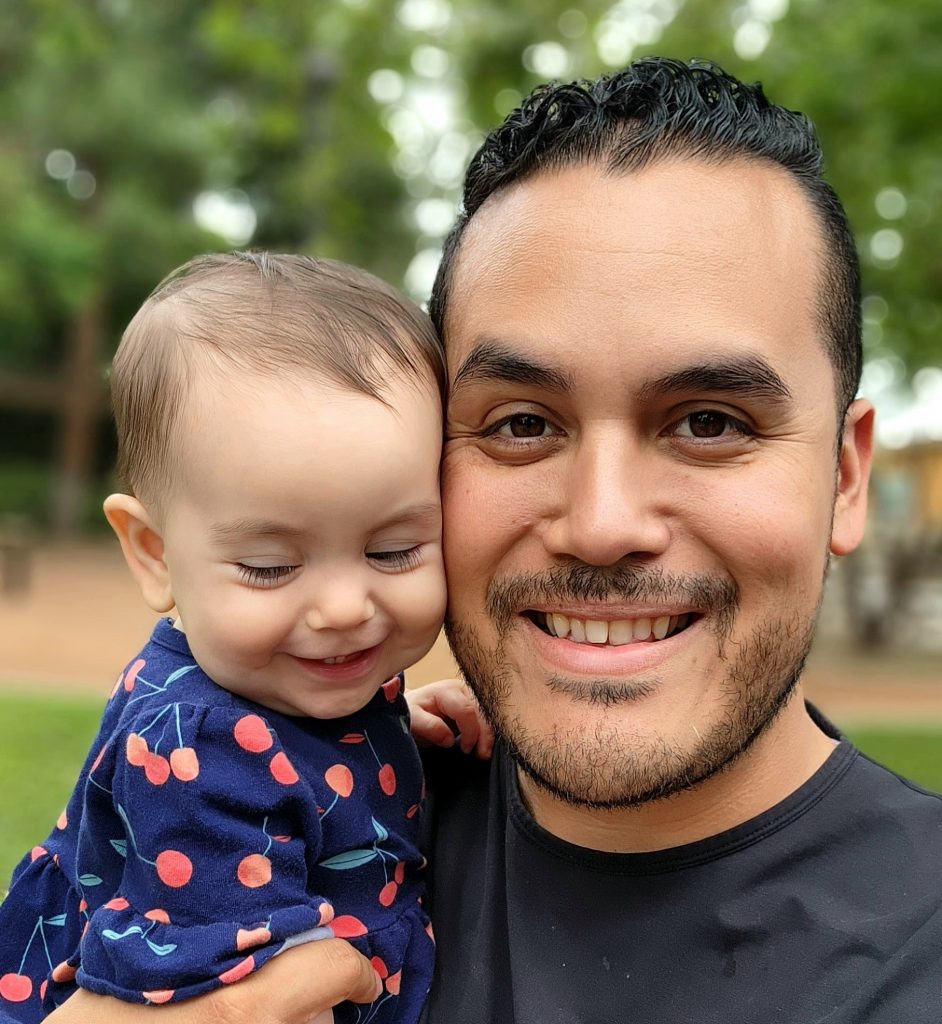 What's your best advice for other dads?
Abhi Lokesh, CEO & Co-Founder: I don't know what I could say that wouldn't seem cliché about being a dad—but it's all true. I've found myself really trying to cherish the small moments and hold on to these days because they grow up so fast. There are so many days where you think, "Man, I wish they could hurry up and be potty-trained," or "I wish they slept through the night," or "I wish they finally stopped being sick and felt better." But if you only focus on all the things you wish they did, you'll just rush past all the beautiful, small things about their infancy and childhood.
Enrique Cantillo, VP of Marketing: Enjoy, create and cherish the moments both collectively and individually with your family. One thing I've learned being a dad of four kids is that it's great to experience and do things together. However, the one-on-one time with each of them is so important to build a solid relationship and bond. This can sometimes be a bit more challenging if you have a larger family, but it's truly worth the time and effort.
Paul Sao, Web Production Specialist II: Advice to other (step)dads: Those rascals are not the boss—you're the boss. But you can also be the friend!
Alex Whitler, Sr. Software Engineer: My son is only three, so I'll definitely learn more lessons as he grows. But the big one I've learned is to cherish every moment, despite how frustrating it might be. My personal example is my son hasn't slept through the night a single time since he was born. He has a lot of trouble getting back to sleep, so I end up sleeping by him every night on his bed that's too small for me. I haven't had a full night of sleep in a "real" bed since he was born. It's hard and can be super uncomfortable, but I know I'm going to miss it when he doesn't need me there anymore.
---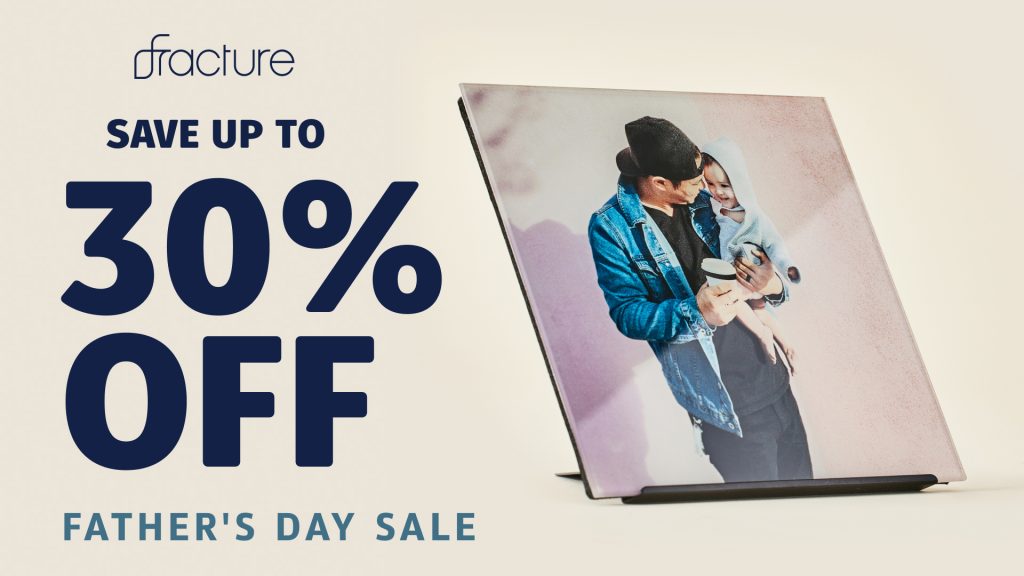 If you're a dad, we hope this was a #relatable read and offers you some encouragement. On the other hand, if you know a dad who would benefit from reading this post, share it with them! And, of course, if you're still looking for the perfect Father's Day gift, look no further than Fracture glass prints.
A new spin on printed photos, Fracture prints are uniquely printed on glass to preserve the vibrance and shine of your favorite memories. Our innovative UV-curved ink technology makes the prints very durable and prevents fading over time or with sunlight exposure. Aside from functionality, Fracture offers multiple sizes and custom layouts—available in single glass prints, a Photo Wall arrangement, or Storyboard—to display cherished moments. Plus, he'll receive all of the materials he needs to hang them on his walls, with options for tabletop Print Stands. Honor the special father, stepfather, or grandfather in your life with a glass print of his own.
Cheers to all the dads out there! However you celebrate, know you've made our lives better just by being a part of them. Celebrating you today, and every day.
Don't miss out on our sweet Father's Day specials (June 6-19)!
2022 Fracture Father's Day Sale: Get up to 30% off glass prints
2022 Father's Day Sweepstakes: Enter to win a travel gift card and Fracture photo prints worth $1,500