If you love entertaining guests in the comfort of your home, bar carts are a perfect addition to your decor. Adding them to your living room is a must-have to display glassware, drinks, treats, and party essentials to get your guests excited and ready to start the event. With the right personal touches and added flare, bar cart styling can be essential to your room's design. If you're in need of some inspiration, here are six bar cart ideas to turn a traditional bar cart into a glamorous and welcoming addition to your space.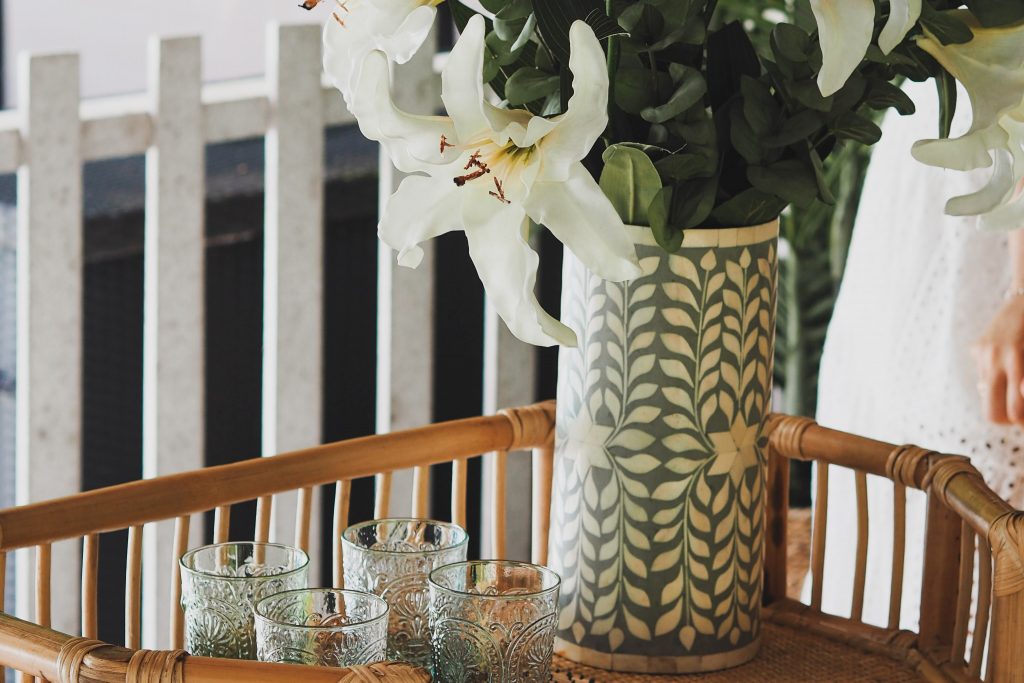 1. Go green or go floral
Adding flowers or plants to your bar cart styling not only adds color but also offers the welcoming scent of the outdoors. Also, flowers are said to have the ability to boost your mood and creativity, and some plants can even filter and purify the air in your room. They're also an easy way to compliment your bar cart and interior design.
2. Add colorful books
If you're an avid reader or bookworm in the making, books are a great bar cart idea. Place your favorite books to one side or use them as a base underneath your favorite decor piece or bottle. Books revolving around food and wine can be a great addition to match the cart's use.
3. Add artwork or photos
Similar to how you adorn your shelves with memorable photos or your favorite artwork, you can do the same with your bar cart styling. Place family photos or any images you want your guests to see on one or both levels of your cart. Having an image or art piece mounted above it can also be a great bar cart idea. If you're looking for ways to display your photos, you can display glass prints of your images on your cart or install a Storyboard to display them above your cart.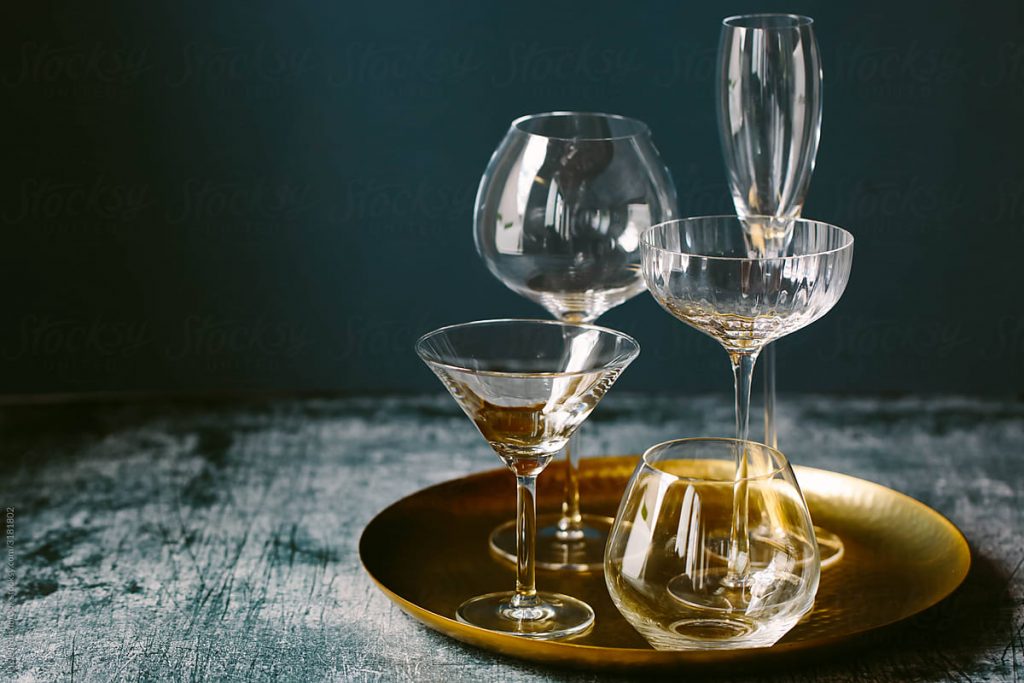 4. Find the right glassware
Your bar cart styling can be determined by the glassware you choose to display. Looking to make a statement and stand out? Then, try gold glassware. If you want a more classic look, add some vintage champagne saucers, goblets, and glasses. Additionally, make sure to choose a color scheme that will complement the rest of the room, and don't be afraid to add colorful pieces to make your cart and cocktails stand out.
5. Display garlands for every season
Whether your bar cart is used to display your wine, drinks, or sugary and healthy treats, one of the best bar cart ideas is to adorn your cart with garlands for a vibrant and party-like feel. You can decorate based on the occasion or design the cart with garlands for a daily look. From rainbow tassels and pom-poms to leaf chains and floral string lights, your cart can be a focal point in your space's decor.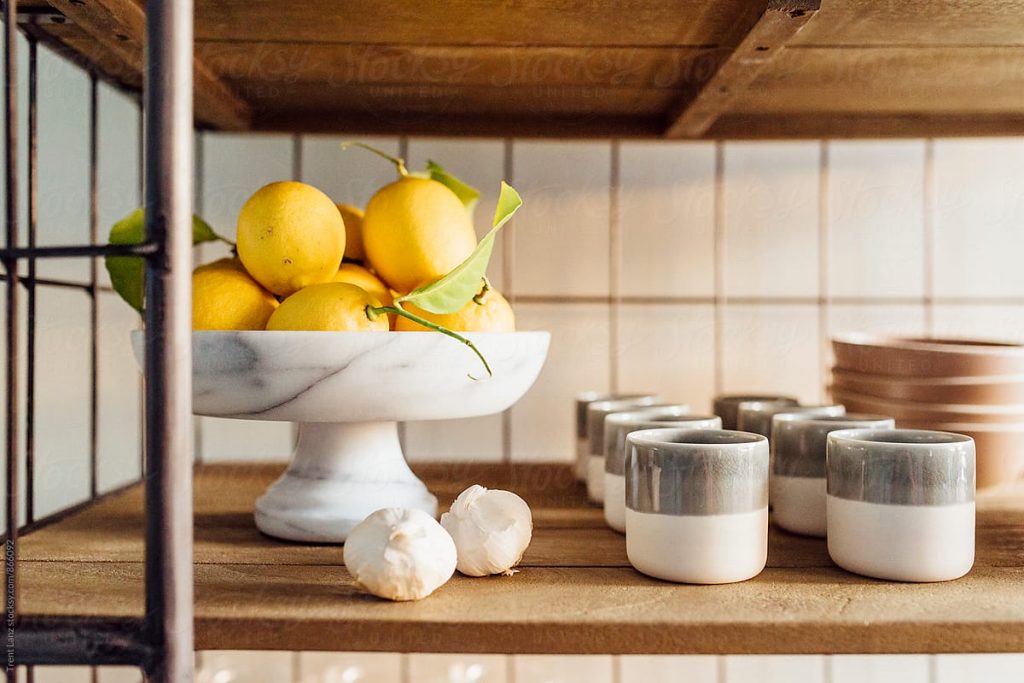 6. Layer in candles and fruit
Adding fruit to your cart, such as lemons or lime, provides color and easy access to add them to your drinks and is one of our favorite bar cart ideas. Candles are another great accessory to include to add your favorite scent to your space. Opting for candles that smell like your favorite foods or beverages can be a great way to lure your guests into checking out the cart and its display.