Of all the memories we make during the holidays growing up, there's one that's easy to overlook: The ritual of sitting down – with loved ones or frantically holed up away from prying eyes – and thoughtfully wrapping each gift, one by one. The gift-wrapping process is an art form in its own right – from selecting the perfect gift wrap design and cutting it just right, to decorating each present with bows, ribbons and whatever else our creativity desires.
Sure, it's easy to have gifts wrapped in the same cookie-cutter fashion to get things down. But for that extra, more meaningful touch, you can go the do-it-yourself craft route. Here are two creative ideas for DIY gift-wrapping.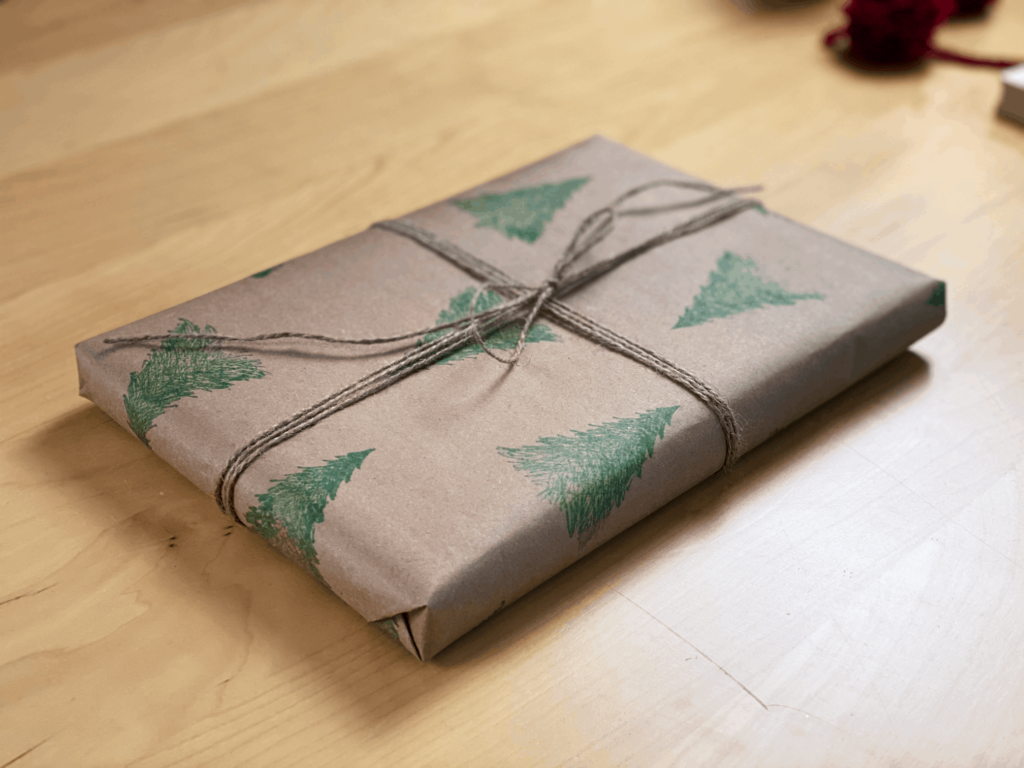 DIY Gift Wrap
First, let's do some simple DIY gift paper. For this you'll need:
The gift you're wrapping, preferably in a box of some kind
Plain brown craft paper
A holiday-themed rubber stamp (or whatever stamp design you want)
Stamp ink
Twine
Scissors
Scotch tape
Ok, let's get started. Place your gift box face down on the wrapping paper, and cut out the right amount to wrap the gift.
Now, you're going to want to flip the paper over and grab your stamp and your ink. I used a Christmas tree-style stamp with some hunter green ink. Start by just dipping the stamp in the ink. Make sure that the whole stamp is covered with ink, and then you can just start stamping with whatever pattern you want to do. No wrong answers here.
Now you can just start wrapping your gift like you normally would. When that's done, we can add our twine. Get a piece longer than you think you need so you can wrap it around an extra time to make it look even more special. Flip it over and tie the piece in the back, so you don't see the knot.
Now you're going to want to grab another piece of twine, even longer this time because we're wrapping it around the longer side of the box. Tie it around so this time it ends up on top, so you can tie it there. Make sure you have enough for the bow, and then start to wrap it around the present. If you have any extra length you can trim the edges a little bit.
And there you go. It looks great!
DIY Gift Card Envelope Wrap
So now let's make a festive, DIY envelope for a gift card. For this, we used one of our Fracture gift cards, but the same idea can work for most other gift cards or certificates. So this time you'll need:
A gift card (very important)
Slightly thicker holiday paper stock in 2 different designs (whatever you're loving)
Scissors
Glue
Ribbon or twine
To start, take the first piece of paper, and get a big circle to trace so your circles are all the same exact size for making this. Start with the top left corner of your first piece. I used a glass jar to trace, but anything with a perfect circle at the bottom can work.
Trace the next circle in the bottom right corner so you use as much of the paper as you can. Now grab your other piece and do the same circles. Top left corner, bottom right corner. Now you're going to want to cut all four circles out.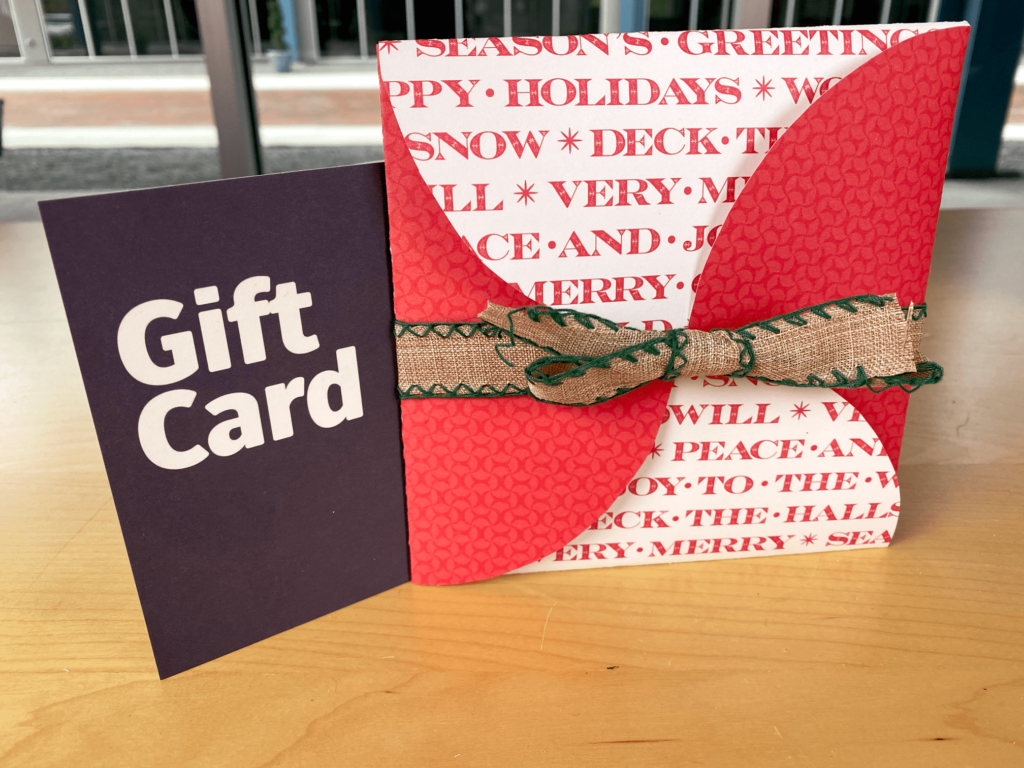 Once you're done cutting them out, you're going to want to fold each of them in half.
When you have them all folded, you can start to put them together. You can watch the video for reference, but basically, you're overlapping the four circle pieces to make an envelope. Make sure that each one is on top of the other. And with your last piece, make sure that it is on top of the last one, but under the first one.
Now grab your glue, so we can secure this swirly envelope. Glue one side of each circle down to the one it's sitting on. Again, check the video for reference. Glue all 4 halves on one side, and push it all down to make sure it's holding and secure.
Then you can turn the whole thing over and open up the other half. Now put the gift card in the center of the opened up envelope. The rest is easy, close up the envelope, tucking each side into the last (just like before). Now use your ribbon to tie it shut with a pretty bow.
Now you're ready to DIY some gifting goodness, whether you're gifting or gift-carding. I'd love to see whatever DIY wrapping you do this year, especially for the wonderful gift of Fracture prints or gift cards. Share those shots with us on Instagram or even in the comments below.