"Holy pumpkin spice and Star Wars Episode VII Batman, we're in Q4! How on earth are we already here!??"
That was my immediate reaction when I realized that Q4 is upon us and that winter is coming. At Fracture we treat Q4 with a blend of impending excitement and nervous anxiety. Even though this isn't our first rodeo, Q4 (the months between October through December) always finds ways to surprise us.
We've been experiencing steady growth as a company all year, welcoming tens of thousands of new customers to the Fracture family along the way. It's been incredibly gratifying to hear from folks everywhere about their excitement over their Fracture orders, how great their pictures look, all the ways they feel like we can improve, etc. And all along, the thought that's been in the back of our minds has been "Oh man, if this is what our growth looks like now…what's Q4 gonna look like??"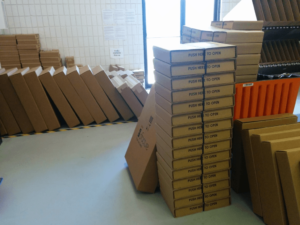 So this year we did our best to start preparing early. As early as the beginning of June, I set about having a preliminary meeting with department leaders discussing just how quickly time flies, pointing out that half the year was already over, and reminding them that we were only 4 months away from the holiday season. 2014's holiday season was still pretty fresh in our minds, and thanks to my co-founder Alex's insistence (he's awesome at that sort of stuff), we had done a decent job taking some post-mortem notes detailing about what went wrong, what we could have done better, how we need to prepare for next time, what we need to test, etc.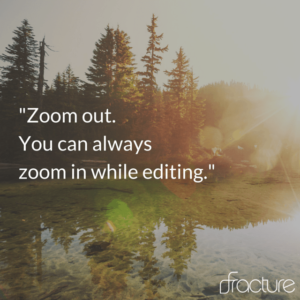 The marketing team set about doing their best to plan and schedule an entire holiday season's worth of promotions before October even began. We came up with Plan A, and just in case things go sideways (as they tend to do), we came up with some Plan B's, and even the occasional Plan C. Once we decided upon what promotions we wanted to run and when, we worked with the Production department to let them know what we were cooking up, what sorts of promotions we had up our sleeves, and what sort of order volumes to expect and be ready for. Marketing also worked closely with Customer Support to learn what customers responded to well last year, what they didn't care for, and to hear what other feedback our customers had for us.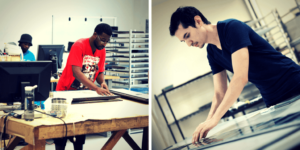 We were excited to welcome aboard our new production plant manager, Chris Reul, in July and he hit the ground running, immediately trying to get us in tip top shape with an eye on being ready for Q4. Having a large enough production team ready to print, pack, and ship all the orders is critical, and we can't hire just anybody! We needed to make sure that anyone we added to the production team was cut from the same cloth as the rest of us and that they had plenty of time to learn the ropes before Q4. We also pulled the trigger on adding a couple of new pieces of heavy duty machinery to the production process that would help us print faster, better, and ultimately get more Fractures out the door. It was like our Christmas came early every time a new giant crate showed up with a big shiny new toy inside of it.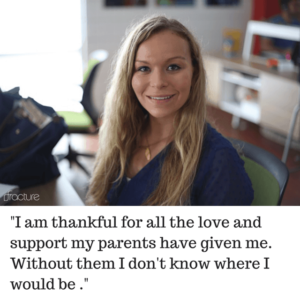 Our web development team also pulled their own weight, making sure our website could handle the traffic and adding more memory/space to make sure we could handle record numbers of digital image uploads.
More than anything, we really tried to set a positive, aggressive tone for the team regarding the holidays. We wanted this to be a challenge that the team looks forward to conquering, not something to fear. There were plenty of horror stories told about holiday seasons past, and I wanted to make sure that no one took them too seriously. I'm glad to say that the team has definitely risen to the challenge, and everyone's excited to do whatever they can to contribute to as successful a Fracture holiday season as possible, which basically comes down to sending as many Fractures out the door as soon as possible.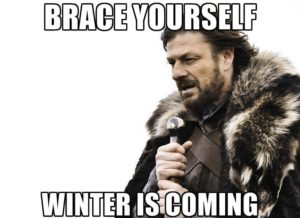 Will this holiday season be pretty chaotic? Probably. Will we be pulling long shifts and dealing with plenty of anxious/hopeful customers? No doubt. But I take comfort in the fact that we've definitely done our homework to be prepared, and we're excited to take your best shot! Get it? Shot? Like, your best picture? Ok, maybe I need to work more on my photo-taking related humor. Thanks for all of your support, and hopefully we'll see you soon.