Jogging as exercise is one thing, but jogging dressed in clothes as bright as the sun—and the occasional tutu—is something else entirely. Just ask Sarah Greaves-Gabbadon, aka Jet Set Sarah, a travel writer, TV host, and influencer who's logged thousands of miles running her way around the world while wearing vivid shades of yellow, pink, neon green, and everything in between. "I love color, I always have," she says from her adopted hometown of Miami, a city known for its colorful architecture and melting pot of cultures (It's the perfect place for Sarah to show off her signature style!) "Yellow is my favorite, but I love them all. I joke that I wore beige once, and I had to go home and change because I didn't feel like myself."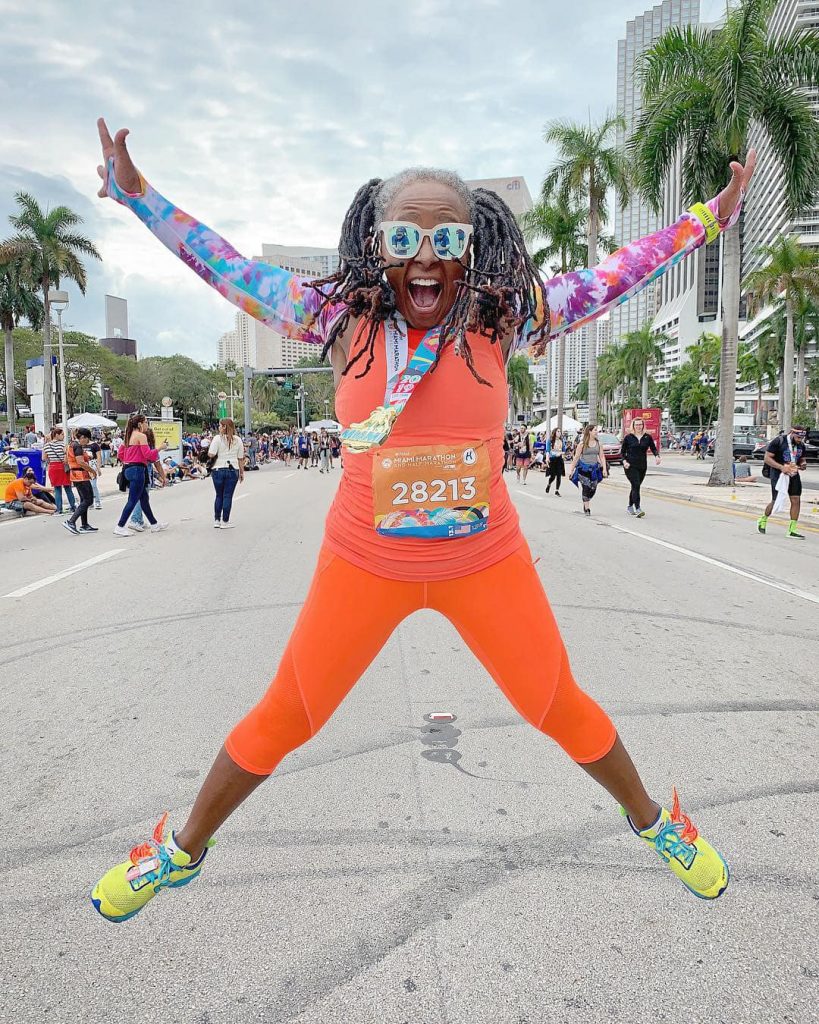 Have color, will travel (to the Caribbean)
Her bright smile and style have helped Sarah develop a loyal following on social media, in part because the places she visits are incredibly beautiful, but also because her cheerfulness is positively palpable in her photos. In addition to her magnetic personality and the destinations she captures, fans love her wildly colorful outfits. For her, inspiration is always within reach, especially when she's traveling through the Caribbean, where she spends most of her time. "The islands are all about color, joy, and warmth, and I want people to see that in my photos," she says. "It's also what I want to project when I go out in the world." One of her favorite parts of traveling is packing simply because she gets to pick out her outfits for each trip. "When you wear all the colors, they tend to go together. But my favorite combinations are orange and yellow or pink and purple because they energize me in the morning."
Born in England to a Jamaican father and a Barbadian mother, Sarah started running about 20 years ago when she was living in Jamaica. Today she averages more than 50 trips per year, which enables her to see a variety of destinations. But after all is said and done, it's the Caribbean that has her heart. "I have no idea how many countries I've visited, but I know I've visited more than 30 Caribbean islands," Sarah says.
Vested in visuals
A self-described "visual person," Sarah learned the art of visual storytelling when she was a staff editor at various magazines and traveled the world with photographers by her side. "I must have absorbed the art of composition through osmosis because now I find myself standing on tables just to get great shots of food."
When she went out on her own and became a freelance content creator, the visuals she captured during her travels became just as important to tell a story as the words she chooses to convey her experiences. "No matter how poetically crafted a sentence is, it sings when you have a photo to show for it. It expanded my world when I began to think visually and not just verbally. Now, when I travel or go for a run, all I see are potential vignettes."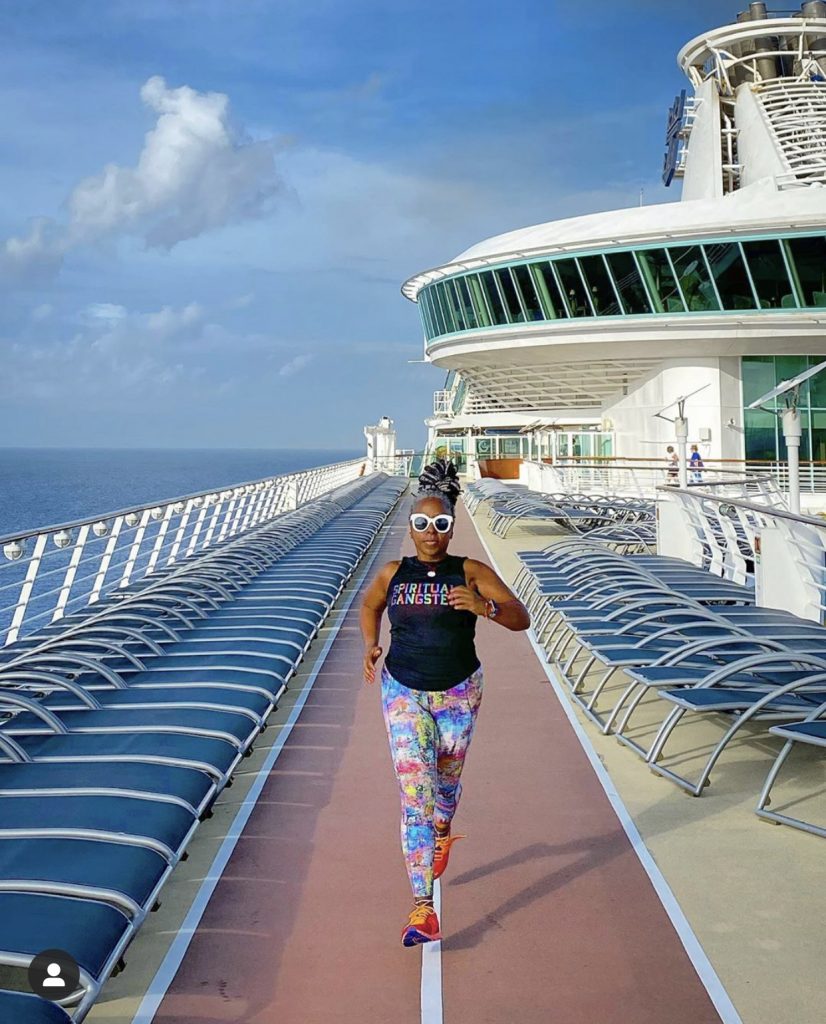 Running races, seeing places
Of all the places she's visited, it's hard for her to choose a favorite. "I like to think I've run my way around the Caribbean," Sarah says. "Wherever I go, I love that I can run and sightsee at the same time." For her, the Caribbean is the perfect place to train for races, something she does from time to time. "I did a race in Curacao where I ran over the Queen Juliana Bridge with views of the island's quintessential Dutch houses. That was pretty memorable," she recalls.
Other favorite places to run include Jamaica, where Sarah spent most of her youth, and a few places where you have to work to get miles in because they're small, like Anguilla. "The entire island of Anguilla is so tiny; I have to do a lot of laps if I'm training for a race," she says. Then there are the hilly islands, like Nevis, where the terrain is vastly different from Miami's flat surfaces. "I once did an 8-mile run on Nevis, when I realized I forgot to bring some kind of nutrition," she says. "So, when I ran by a mango tree, I picked one, and that became my mid-run snack. All I had to do was peel the skin and eat the flesh."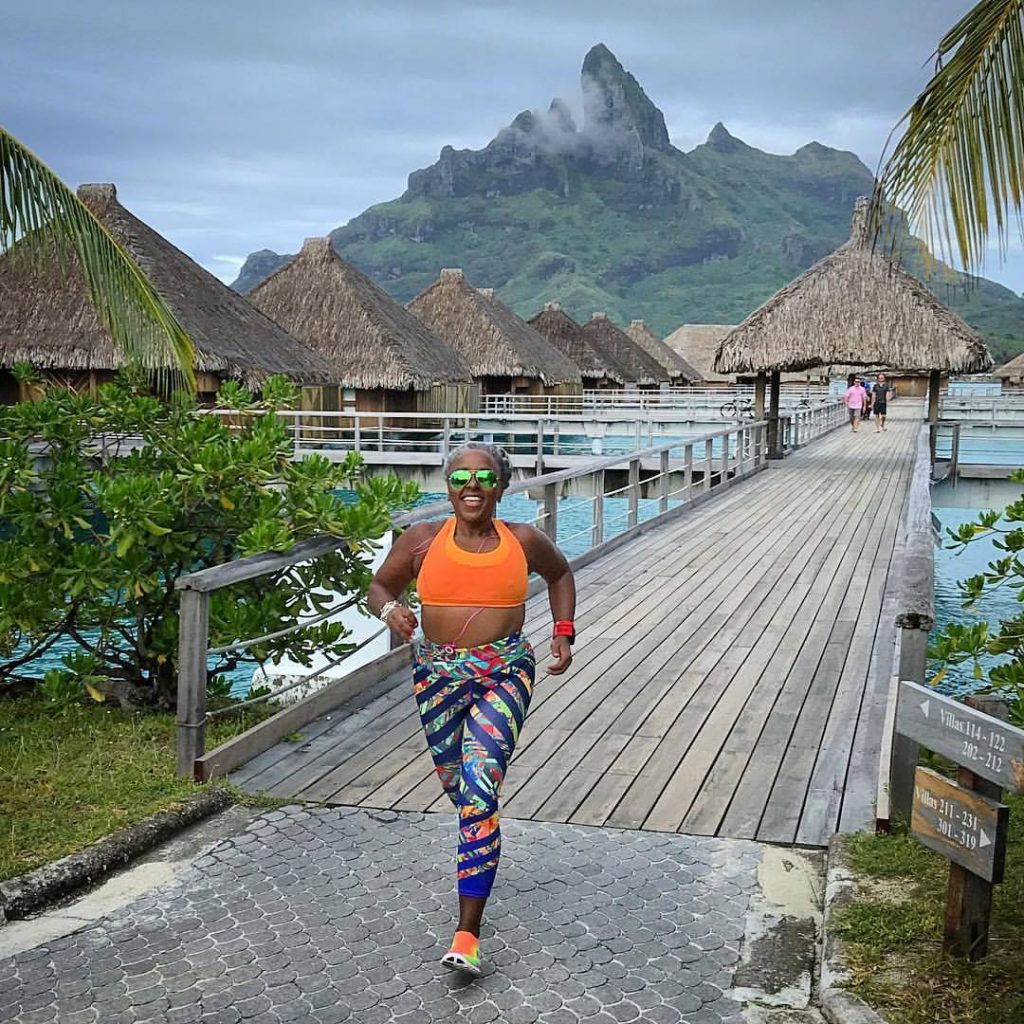 Whether you're new to the sport or you're a longtime runner looking for fresh tips for enjoying the pastime when you travel, here are Sarah's best recommendations:
1. Create a running routine
"Generally, when I get to a hotel, I ask the concierge if they have running routes they recommend," Sarah says. "In some resorts, you can run within the confines of the property and still get miles in."
2. Meet up with locals
Runners are friendly and love to share running routes. "If I have enough notice, I will contact a local running club and ask when they run," she says. "It's also safer than running alone sometimes."
3. Get up and go with the sun
"If you're a sunrise runner, like me, it's cool to see a destination wake up and come to life," she says. "Everything looks different later in the day."
4. Cue your favorite tune
For Sarah, early morning runs are like sunrise dance parties. "The one thing I can't do without is music," Sarah says. "If my earbuds break, I have to go home!"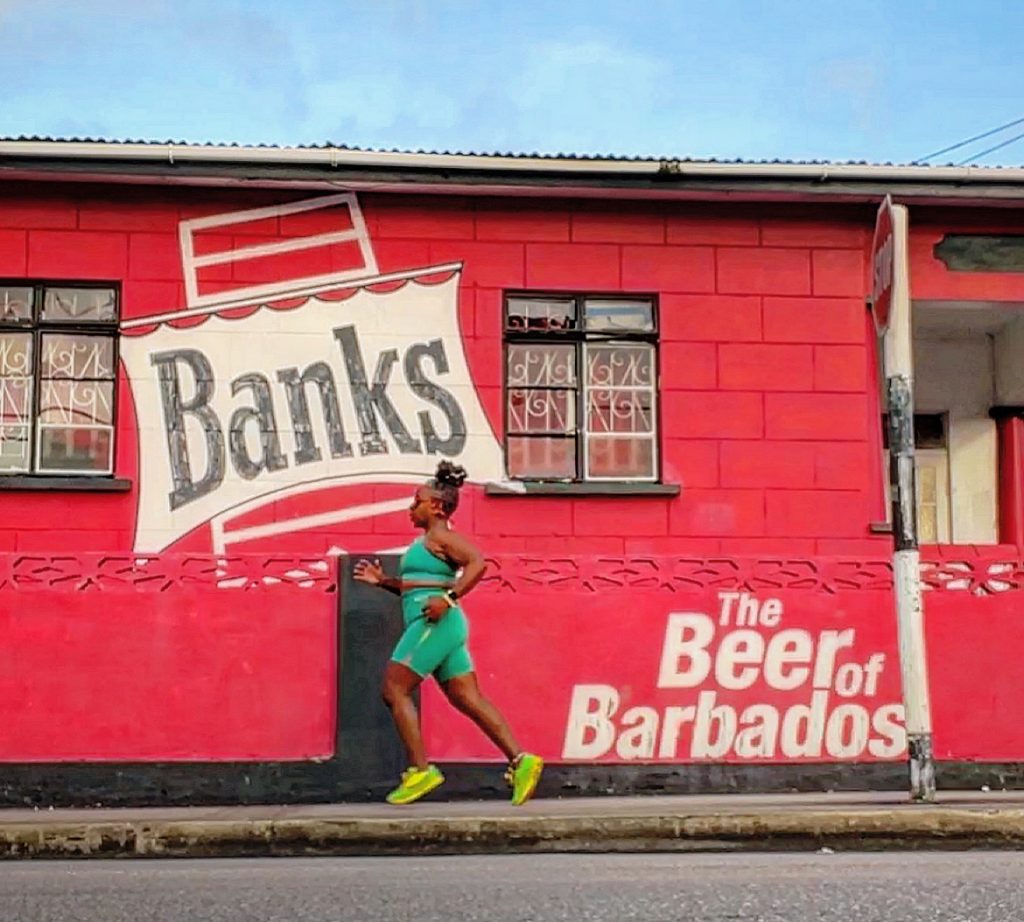 5. Snap pics as you go
Sarah never travels without her remote shutter; it helps her capture pictures of herself while on her running routes. "I was in Barbados recently and saw a cool sign about their national beer. So, I set up my phone on the ground across the street, turned on the video, and ran in front of the sign," she says. "Later, I chose a screenshot that I thought captured the moment when both of my feet were off the ground."
Perhaps the coolest thing about running, Sarah says, is how portable it is as a workout; all you need is a good pair of shoes. "It's the perfect way to get to know a destination. You see it in a way you can't see from a car or bus."
---
Want to keep up with Sarah's adventures? Check out her website at JetSetSarah.com and follow her on Instagram for more Caribbean, style and fitness fun!