Nothing compares to coming home after a long day and seeing the excited face and wagging tail of your dog, or the greeting mews and calming purrs of your cat. It seems like no matter who you talk to, nearly everyone has a pet. According to the American Pet Products Association's (APPA) 2021-2022 National Pet Owners Survey, 70% of U.S. households (about 90.5 million families) own a pet. Moreover, the Human Animal Bond Research Institute (HABRI) conducted a survey of pet owners in 2021; 74% reported their mental health improving from owning pets.
Clearly, we're onto something with this whole owning pets thing. But let's dig more into that, shall we? Whether you have a dog, cat, parrot, or exotic lizard, here are 5 research-backed mental health benefits of owning pets.

---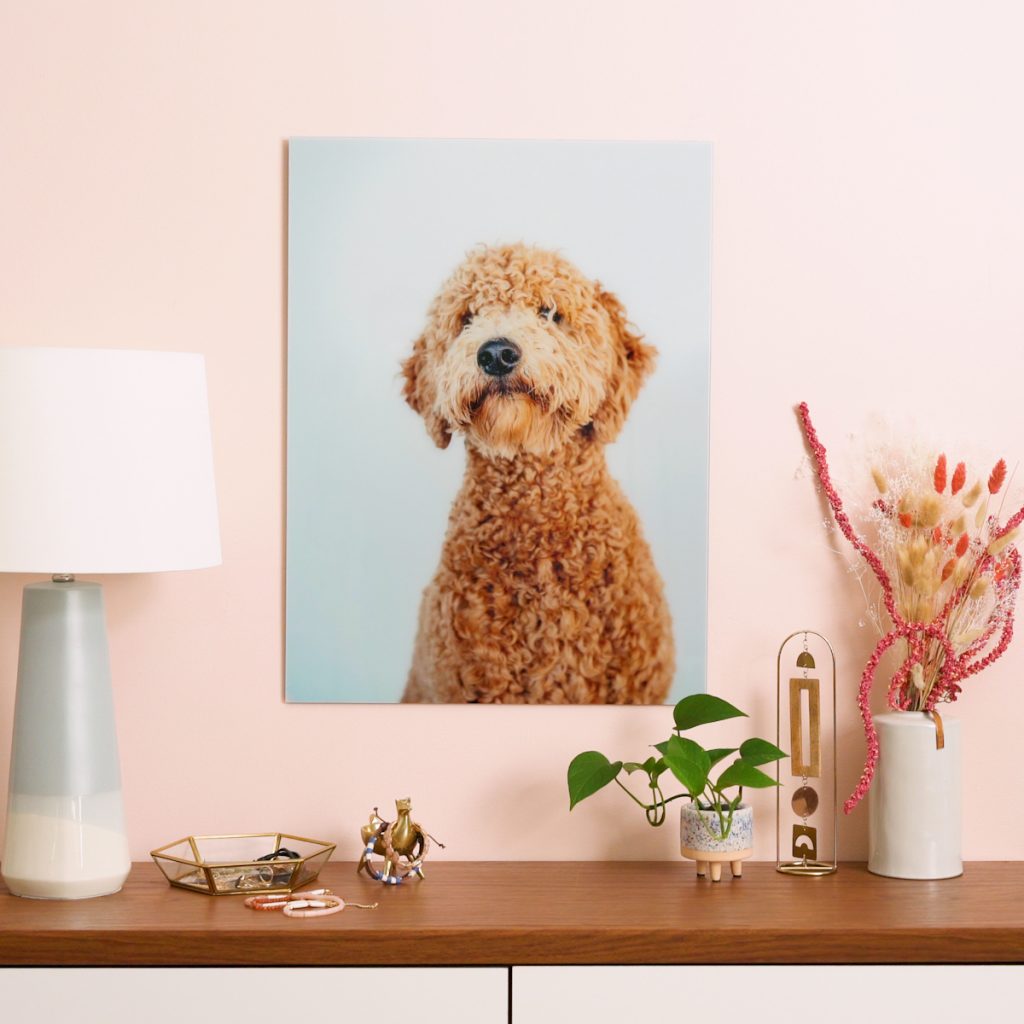 If you're a pet owner, you likely can attest to all of this. Our furry friends are often a warm presence in our homes. (It's quite hard to be upset when Fido is licking your face and giving you cuddles.) Our best memories of owning pets can be big milestones, like obedience class graduation or vacations, to everyday simple moments, like lounging on the couch together. Whether it's an important occasion or a "just because," the best way to turn your cherished memories with your pets into tangible mementos is printing them on glass with Fracture.
At Fracture, we print your photos directly onto glass to create beautiful, frameless works of art. With a selection of sizes, you can create custom layouts—available in single glass prints, a Photo Wall arrangement, or Storyboard—to print your unique moments with your pets and display them in a style that's uniquely yours. Plus, you'll receive all of the materials you need to hang them on your walls, with options for tabletop display stands.
We can't wait to see your pet photos in your home. Get started now!