Motherhood is one of the most rewarding experiences in the world. It's also incredibly exhausting. Simply being a mom carries the same responsibilities as working two and a half full-time jobs, according to a study cited by the New York Post. Each day starts before 6:30 am and ends at 8:30 pm, but this gig doesn't come paid time off or even weekends.
This year more than ever, moms are exhausted. A staggering 86% of moms say they feel burned out, according to Motherly's 2020 annual survey. Nearly half (47%) of moms are getting less than six hours of sleep each night. Add in trying to juggle a career, and burnout rates increase by 28%, reports CNBC. But it doesn't have to be this way.
This year, use Mother's Day as a chance to let mom recharge, relax, and appreciate life outside of mother. Whether they're your parent, partner, or just a mom you know and love, show her that you see their hard work and sacrifice and that you recognize that their identity isn't singularly tied to being mom.
Look for gifts that will lighten their load, make life easier, encourage passion projects and ensure that they truly feel seen – both as a mother and as a woman with a whole life, passions, and hobbies outside the day-to-day hustle of motherhood.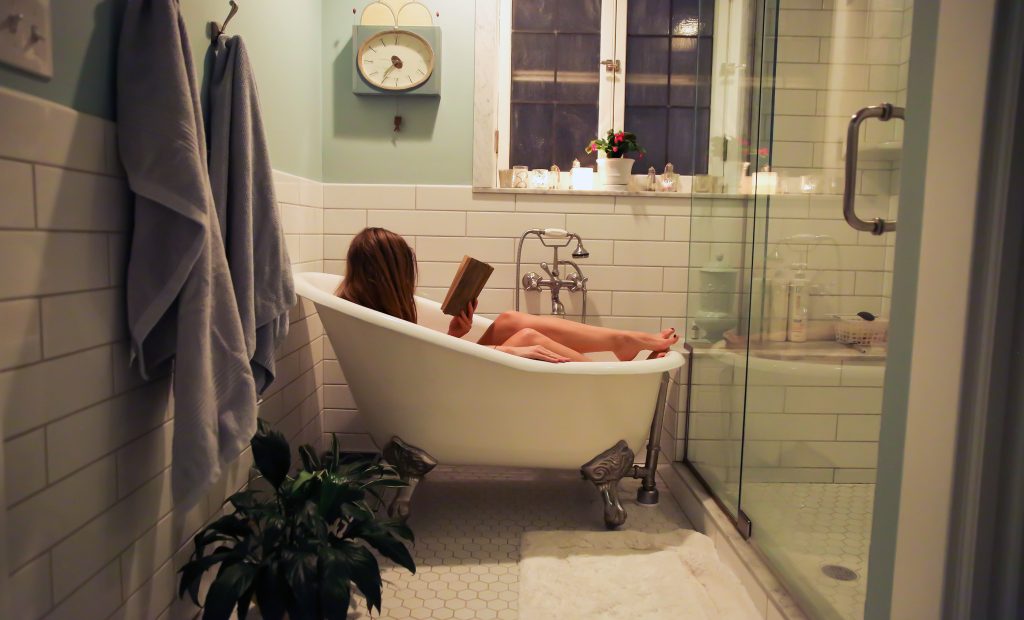 Give The Gift of "Me" Time
Between the chauffeuring, constant loads of laundry, and endless wrangling of kids, 68% of moms say they have less than an hour to themselves each day. This year, buy her a gift certificate for a rejuvenating spa day or book her a small cabin or hotel room for some much-needed peace and quiet. Anything you can do to enable solitude and a chance to refresh will go a long way toward making mom feel seen and appreciated.
Look for hotels that offer special amenities like high-quality room service or have excellent restaurant options nearby. Send her off with wine and her favorite snacks and spa-day essentials like bath bombs, face masks, and a bathrobe. Quality time to sleep through the night, chat with her friends in peace, or simply enjoy some alone time is a gift that will recharge her in more ways than one.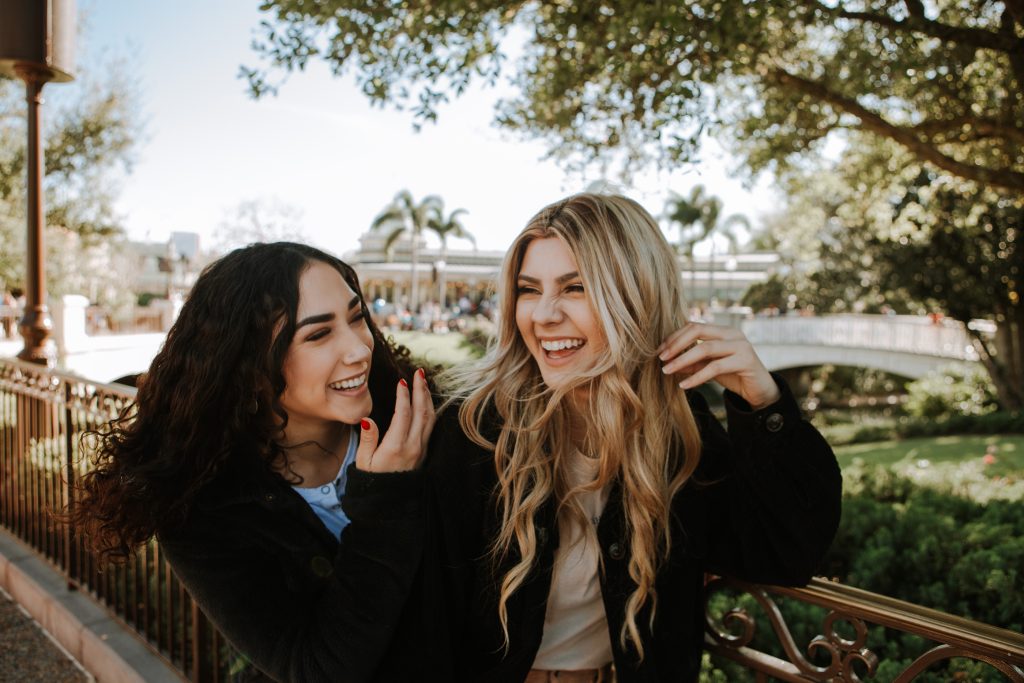 Organize A Ladies' Weekend
Give mom a gift she desperately needs: time with her girlfriends. Last year, 49% of moms surveyed by Motherly said they were unable to spend time with friends in the past month. To make up for it, coordinate with her closest friends to organize travel and lodging for a weekend full of fun and laughter without having to worry about diapers or feeding schedules. Often, the time and thoughtful planning behind a gesture like this is more meaningful than any gift you can buy in a store.
For best results, plan ahead so she can truly be present with her friends and forget about day-to-day stresses of motherhood. Figure out household and parenting logistics ahead of time so she doesn't have to stress about meals or bedtime routines before she leaves. Resist the urge to text her updates or parenting questions while she's away so it's a truly child-free vacation. Then, make sure the chores are taken care of so she comes home to a clean, stress-free home.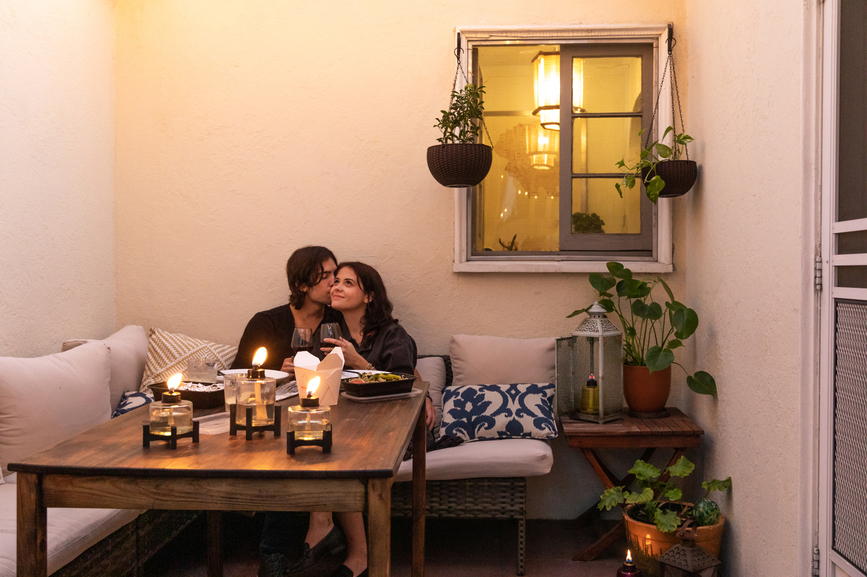 Plan A Date Night
Once you have kids, making time for date night becomes more important than ever. It's a chance to reconnect with each other and disconnect from your lives as parents. And unfortunately, it's increasingly rare – 51% of moms say they haven't had a date night in the past month, according to Motherly. It's time to change that.
For maximum results, plan everything. Don't just write "date night" on the calendar but preempt the extra stress by lining up all the dinner plans and post-dinner logistics without her having to lift a finger. Find a babysitter and take care of all of the logistics and communication . Give her time to pamper herself and get ready at her leisure.
If staying in is more your style, pour her a glass of her favorite wine before dropping off the kids and let her enjoy some quiet time while you handle dinner. Pick up food from her favorite restaurant or splurge on an order from Goldbelly, a nationwide food delivery service that offers food from Michelin-starred restaurants across in the United States. Surprise her with dessert from her favorite bakery – Pro tip: are there any local bake shops she's following on Instagram? – or appetizers from her favorite celebrity chef.
Going Beyond A Subscription Box
Subscription boxes are great gifts can be customized — but only to a certain extent. Simply selecting her shirt size or a personalized lipstick shade are no replacement for a gift where every item has been picked with her in mind. This year, create a gift box of your own filled with some of mom's favorite things or simply look for gifts that are more personal and speak to things she loves.
Create a gift basket that includes some of the things she loves most. Make reservations at your favorite vacation spot and include a few goodies that can be used during the trip. Pick out some new sunglasses with a few new beach reads.
For the green thumb moms out there, gift a personalized garden stone alongside pots the kids have decorated. Add something unexpected, like a chic garden hat or AirPods that she can use while she's enjoying tending to the garden outdoors.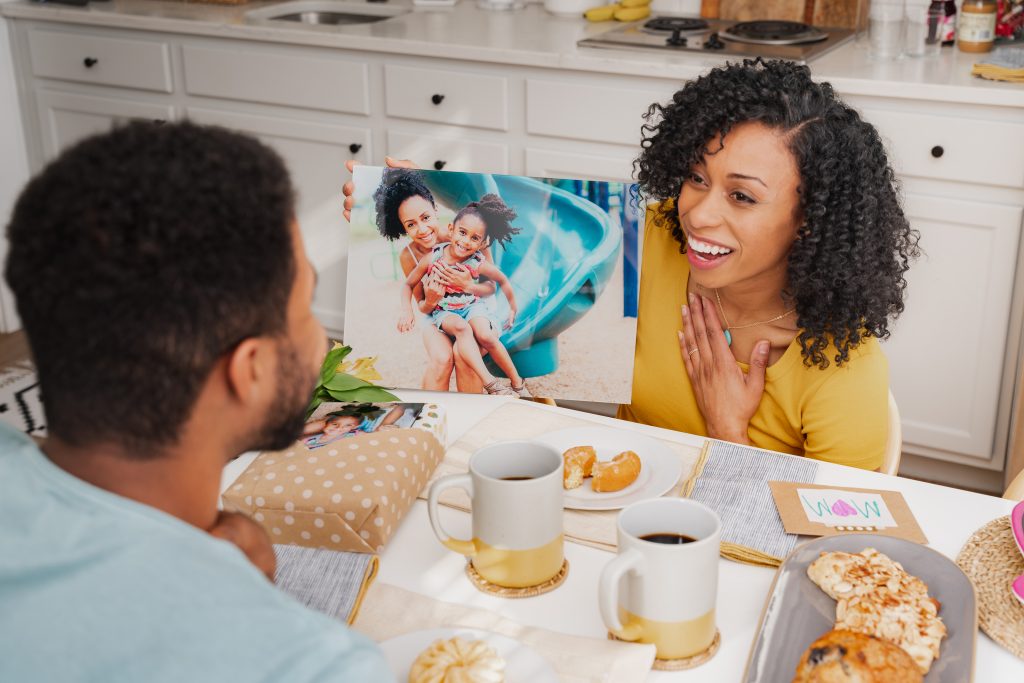 Celebrate Your Past, Present, and Future
If there's one thing moms love, it's photos of loved ones. When all else fails, gifting mom a family group shot from last summer or a playful portrait of one of the kids is guaranteed to warm her heart on mother's day. To make those cherished memories stand out and last even longer, get them made on Fracture glass prints for a beautiful, frameless image they can hang on the wall without hassle.
Better yet, keep the family story going well into the future by pairing a set of Fracture glass prints with Storyboard that will let them display those images – and future memories to come – side by side.
She's More Than Just Mom
We may think of her as mom, but in reality she's so much more. This year, seek out gifts that highlight who she is outside her role and responsibilities as a mother. For instance, help her pursue her passion projects and side hobbies with a premium-quality online class and new tools and accessories that will enable her to get creative.
Surprise her with gifts that relate to lifelong hobbies or things she's recently expressed interest in — a macrame loom and string, a pass to the local rock climbing gym, items she's saved on Pinterest, or a roll-up puzzle mat that protects her progress from young "helpers" in the family.
Show Your Love All Year Long
Moms deserve to be seen and appreciated all year long. Include a few gifts that speak to her as more than just a mom alongside a gift that lessen the burden of being a mom.
Give her regular time to herself or help solve common household problems that regularly arise that can help ease her burden and prevent the kind of burnout so many moms are experiencing these days. Purchase a pass for interior and exterior car washes, schedule a deep clean for the house, or hire a babysitter to come for a few hours every Friday. It's something she'll appreciate every week, and allow to reduce the number of items on her to-do list. Sometimes, the greatest gift you can give a mom is a simple break from the day-to-day.
To help ease the stresses of motherhood well beyond Mother's Day, think about ways you can lighten her load year-round. This could be as simple as taking on a few extra household chores to spare her the trouble. Set yourself reminders to take the trash out regularly, empty the dishwasher before you go to work, or start bringing her coffee in bed in the morning. Look for specific things you can do — before she asks you for help. Not only will this help ease her load, it will give her more time to relax and have the opportunity to return to some of the things she used to love before becoming Mom.