Whether it's convening virtually instead of having a holiday dinner in person or simply switching celebrations up to keep things feeling fresh, we encourage you to combine the old with the new this holiday season! Here are several ways to bond with your family and friends, create new family traditions, and capture your memories.
Read on for eleven ways to put your stamp on the holidays.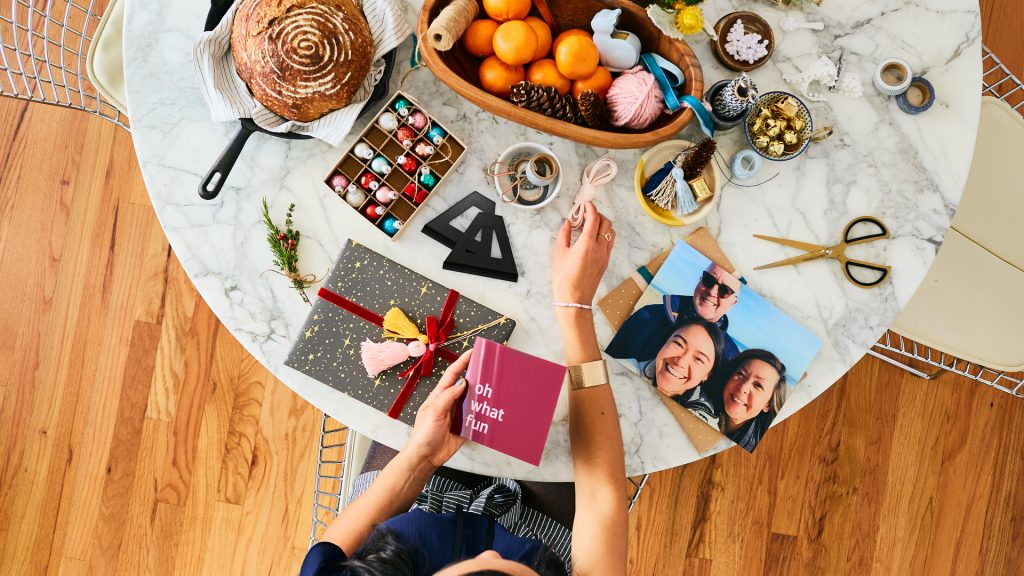 1. Organize virtual holiday celebrations
We're still adapting to ways to exist safely during a global pandemic, which means going heavy on virtual activities. Of course, there's nothing quite like in-person meetups, but virtual holiday gatherings have major advantages. For one, they ensure solo celebrants can easily connect with family and friends. Additionally, these distant celebrations cut down on the cleanup duties after all the guests head home.

And don't forget about traditional games! Believe it or not, there are perks to doing a Secret Santa swap over video chat — namely, priceless screenshots.
2. Create a fun family photo shoot
If you're one of the many people now working from home, don't let your ugly Christmas sweaters go to waste. The same goes for that glittery outfit you planned on wearing to the office holiday party. Whatever the wardrobe choice, keep it fun, festive, interesting, and photo-worthy. Find a local scenic spot to pose for an outdoor holiday family photo. Then, compile the pics and print your faves for your family members. Finally, add creative effects and filters. (Who doesn't look cute in digitally imposed antlers?)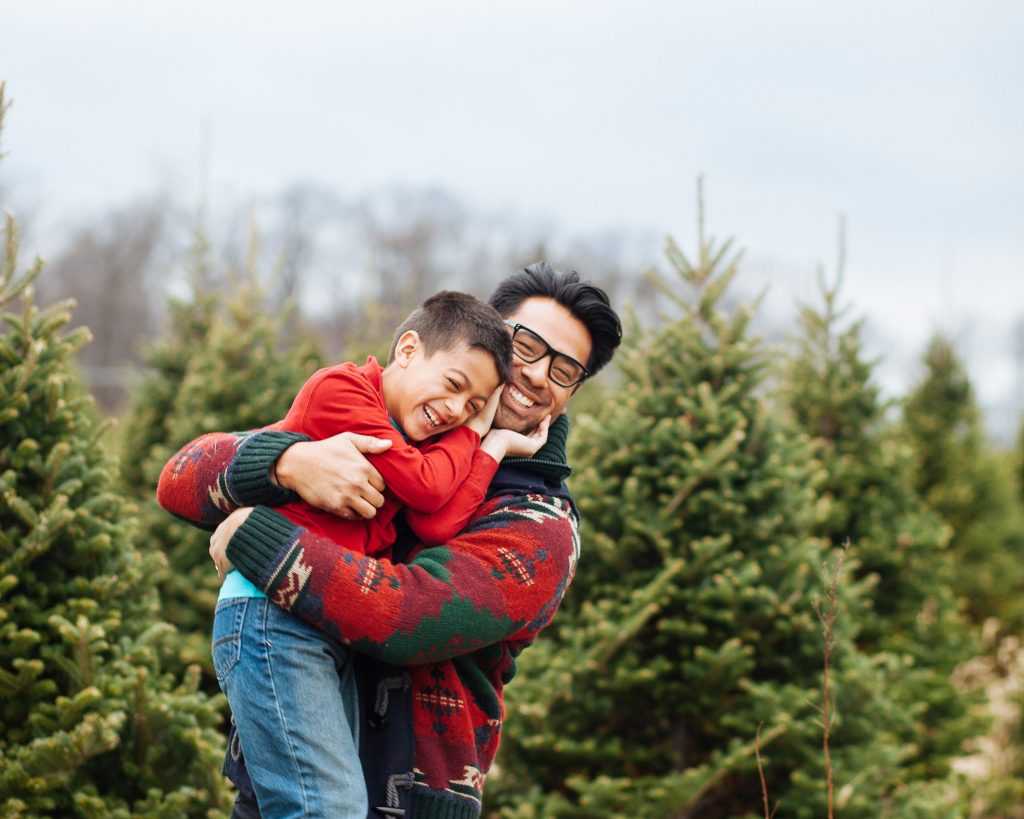 3. Host a family holiday decor contest
Every self-proclaimed decorating expert wants their time in the spotlight, and a family holiday decorating contest sets the perfect stage. Invite the aunt who has the gorgeous gallery wall to show off her decorating chops.

Arrange and display your winning holiday-themed vignette. Next, host a Christmas tree decorating contest (extra points for handmade ornaments). Finally, transform your living area into a winter wonderland or Santa's Toy Factory. Your family will fawn over the collective talent while gathering decorating ideas for the next holiday season.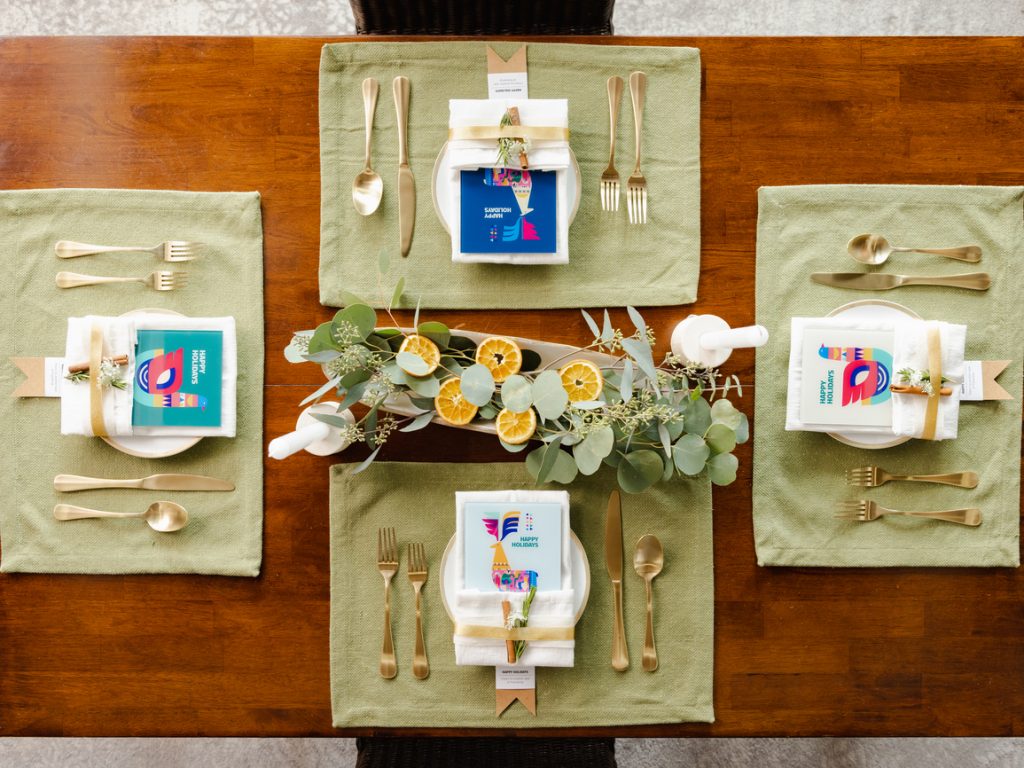 4. Perform a family charitable act
Make a family donation to the same charity. Participate in self-sponsored toy drives in your respective cities. Start an online crowdfunding campaign for a family in need. Family philanthropy is an instant mood-booster and a heartfelt way to get everyone in the holiday spirit.
5. Uniquely preserve family traditions and recipes
Preserving family recipes will never go out of style. However, those frayed pieces of paper grandma scribbled her famous stuffing recipe on might not stand the test of time. Consider creative ways to keep those precious family recipes handy for generations to come. For example, have the recipes framed and kept in a designated area. Or, for a unique display, have the recipes printed on glass.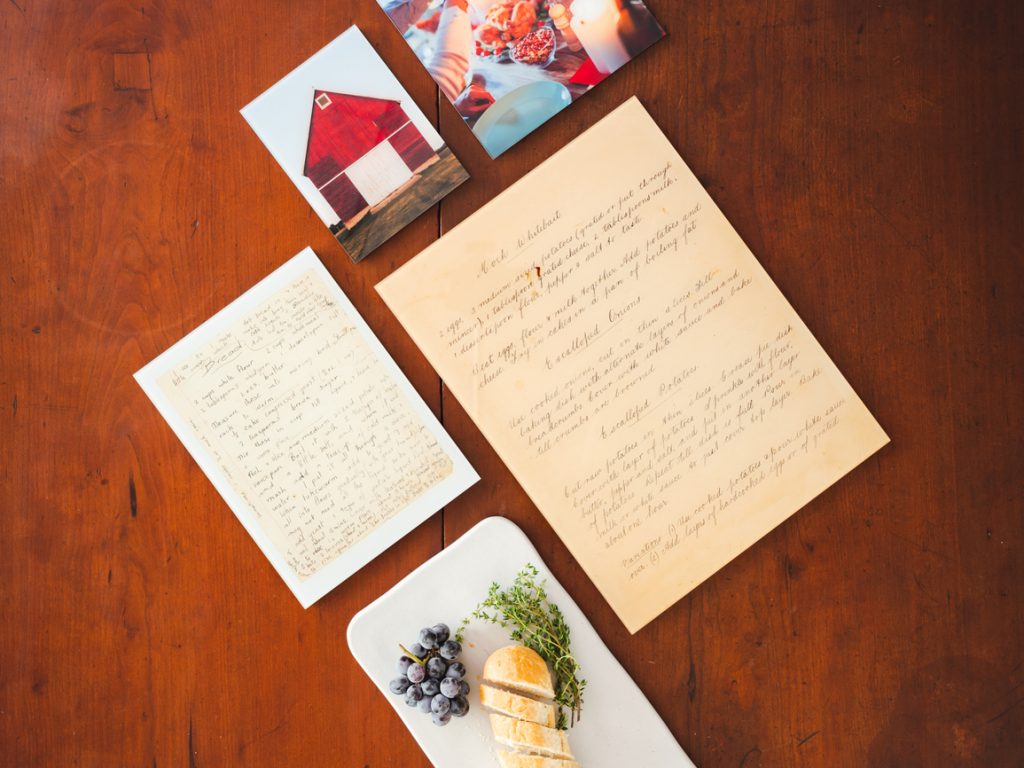 6. Create a signature family cocktail
Part of the adult holiday fun is indulging in tasty festive beverages. So start a fun, mouth-watering tradition by creating a signature family cocktail. Base it on personal interests, favorite flavors, or anything that's original, fun, and unique to the relative who inspired it (Grandma's Giddy Gin Tonic, anyone?). Next, sample your creation. Then, if it's a hit, share the recipe. Don't be surprised if you're dubbed the family's official bartender.
7. Honor loved ones
To honor those who are no longer with us, make their presence known during the holidays. For example, prepare a late loved one's favorite dessert or partake in their favorite holiday tradition. Or, make a more permanent gesture by planting a tree in your loved ones' memory to help the environment while keeping their legacy alive for generations to come.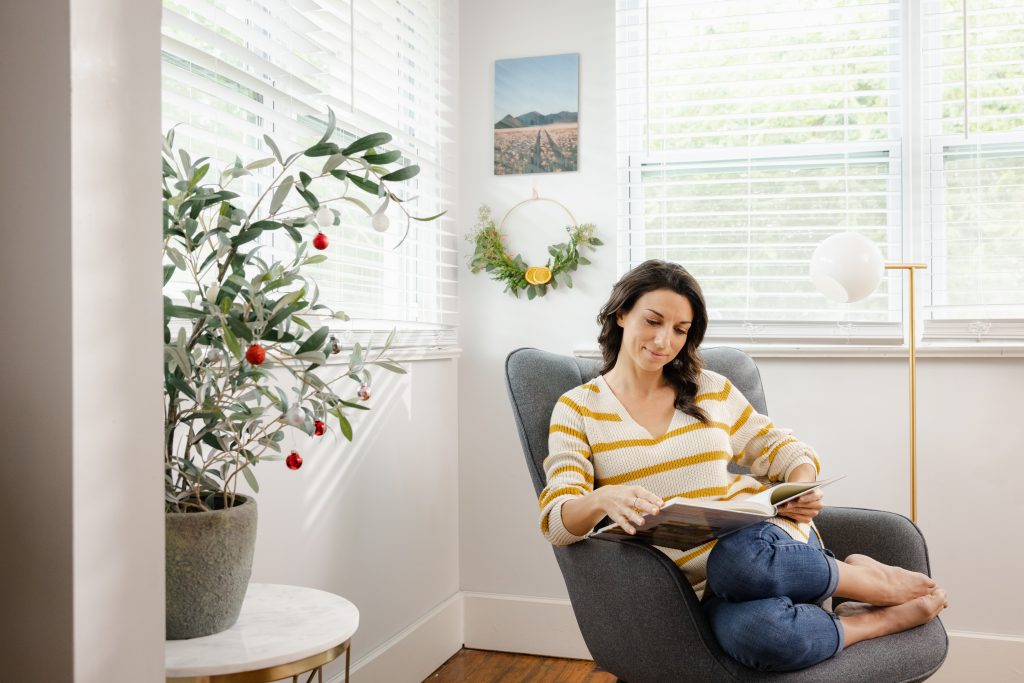 8. Arrange family holiday-themed relaxing moments
As much as we laud this wonderful time of the year, the holidays can be downright chaotic. That said, the last thing you want to do is add stress to your relatives' (or your own) everyday lives by fueling holiday drama. Instead, minimize the bah humbug and Grinch energy with a simple act of kindness. Or find out what helps a loved one relax and buy gifts or perform holiday-themed services that help them do just that.
9. Celebrate the holidays — but make it weird
The wonderful thing about weird family traditions is that they absolutely won't be forgotten. Also, participants are less likely to be bored. So, if your kids want to leave Santa bubble gum instead of milk and cookies, go for it. Host a karaoke night where only Christmas With the Chipmunks tunes are performed. The weirder, the better. (Pics or it didn't happen!)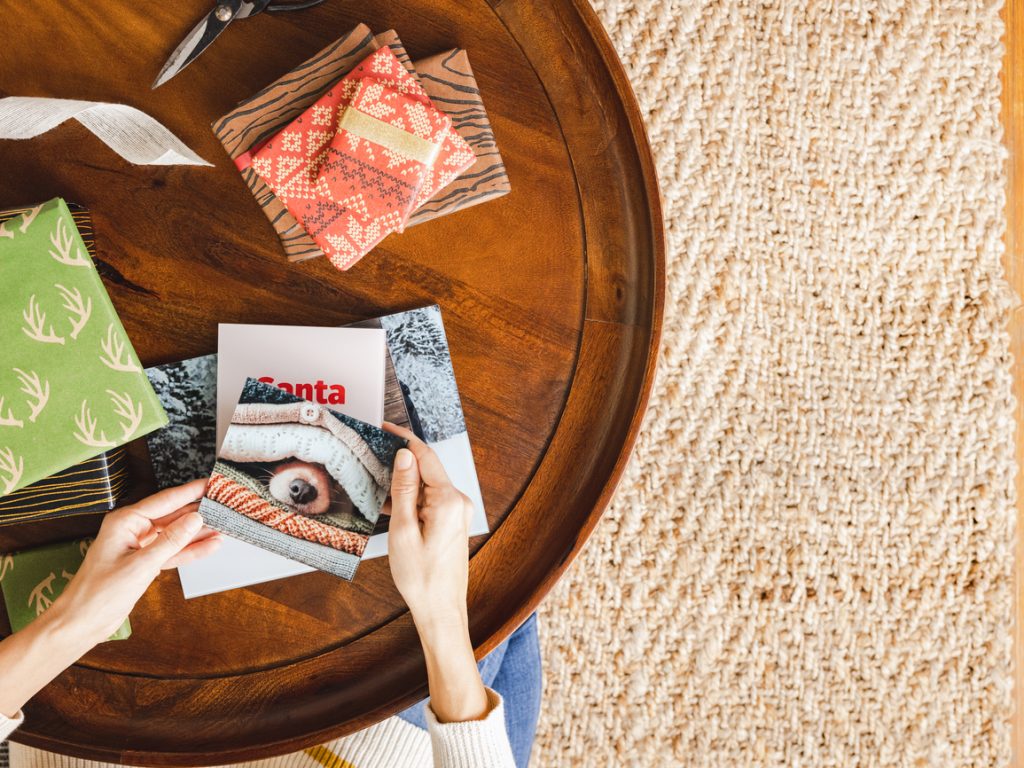 10. Switch up the menu
If you're burnt out on the same ol' seasonal fare, swap the standard turkey and dressing for an alternative holiday meal. Experiment with meals from different regions, or even swap recipes with another family.
11. Print your holiday memories
When you're ready to print your holiday memories, you'll want to choose a trusted brand that's easy to use and whose prints are professionally done.
Fracture offers multiple sizes and shapes so that you can create custom layouts of your family photos or Friendsgiving — available in single glass prints, a Photo Wall arrangement, or Storyboard — to display your unique moments. Wrap up your holiday shopping using our deals and promotions so you can get beautiful prints for a great value.
Make your memories and family traditions tangible with a Fracture glass print.