Right now, staying healthy is at the forefront of everyone's minds — and that means more than simply avoiding getting sick. Your physical, mental, and emotional health are all connected. As physical activities and social interactions are decreasing, keeping an eye on each aspect of your overall health is becoming increasingly important. Here are some tips for practicing self-care while you're at home.
Establish a Self-Care Routine
Besides washing your hands, there are many things you can be doing to maintain a healthy self-care routine each day. Do your best to stay grounded and focused on things within your control. Practice healthy living and be intentional in your habits.
Daily Meditation
Starting or ending the day with breathing exercises or meditation is an excellent way to keep your stress and anxiety at a manageable level. Or relieve the tension from your body with a relaxing bath.
You can also try lighting scented candles or incense. If you have a diffuser, add lavender oil — best known for its calming properties
Art Therapy
Having a creative outlet like drawing, knitting, or writing is therapeutic and can be relaxing. It's also a great way to pass the time.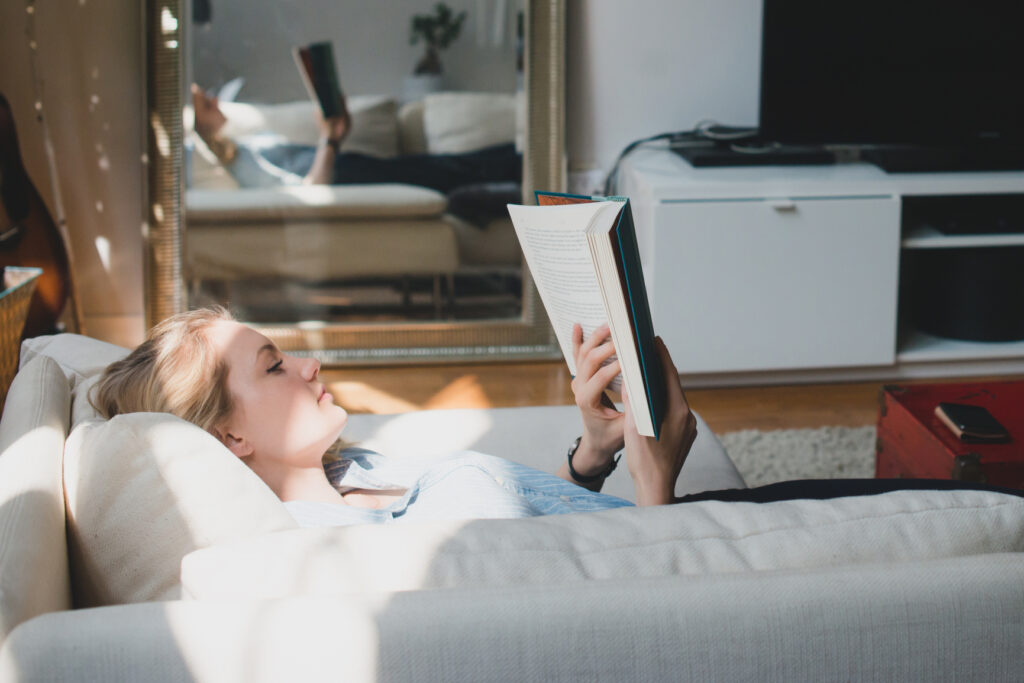 Reading
Losing yourself in a good book is a great way to reduce stress and pass the time. This is a great time to get to that book that has been on your nightstand for months, reread old favorites, or even try out a genre that you wouldn't normally explore.
Music
Use music to keep your spirits up, to inspire you, or to pump yourself up as you exercise. Put on an album from your childhood or look for a playlist that suits your fancy online.
Do a Mental Health Check
With all the uncertainty in our everyday lives, it's normal to be feeling a lot of stress and anxiety. Make sure you're regularly checking to see how you're feeling and coping. If things start getting overwhelming, there are a lot of great ways to work through those feelings.
Take A Walk Outside
Being outside is great for your overall health. Get a little fresh air and enjoy the warmth of the sun. Opening your windows for a bit is also a good option.
Take A Break From The News
The news can be incredibly overwhelming. Delete your news apps for a day. A break — whether deleting your news apps for 24 hours or leaving your phone at home while you're walking, like our CEO — will give you some time to detox and breathe for a bit.
Connect With Loved Ones
Talk to friends and family over FaceTime or leave video messages using Marco Polo. You're not alone. There are loved ones who understand what you're going through.
Teletherapy
If you want to talk to an expert, there are great teletherapy options where you can text, call, or FaceTime therapists. BetterHelp offers professional services 24/7, or there are some low-cost or free counseling and medical health services.
Remember The Good Times
There's a lot of value in focusing on happy moments and memories — especially when things get a little rough. The therapeutic power of watching home videos or even just looking through favorite photos on your phone cannot be overstated. You can also take a trip down memory lane and pull out old photo boxes and albums from the attic and reminisce on vacations, trips, and fun times you've had in the past. It's sure to bring a smile.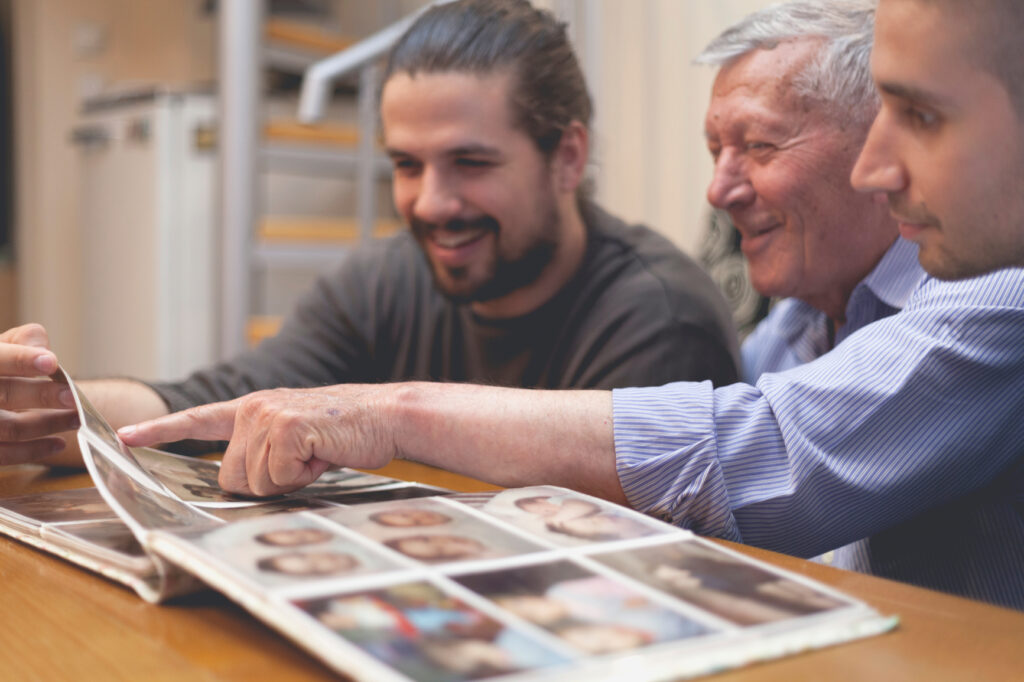 Stay Physically Healthy
Working out is just one aspect to staying physically healthy. Make sure you're also staying hydrated and trying to get an adequate amount of sleep each night. Go for a run outside if you're able, create a makeshift gym inside, or follow along with exercise classes online. Exercising releases endorphins and increases your immunity, both of which are great reasons to add some kind of physical activity to your daily schedule.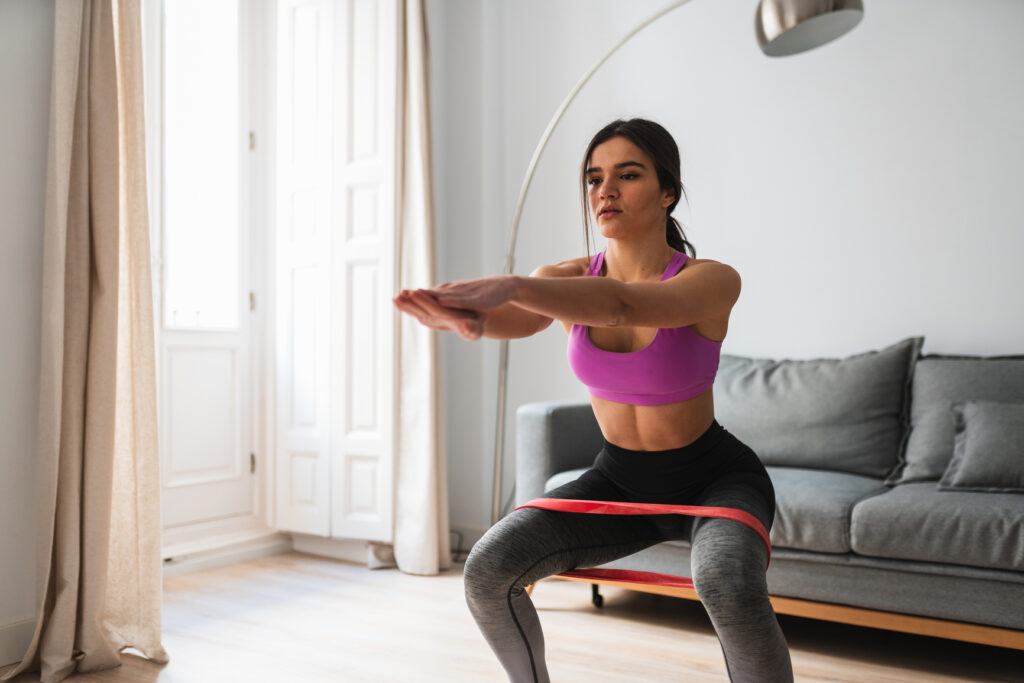 Apps like the Nike Training Club and Peloton (temporarily free) offer free classes you can be doing right now: choose from upper body, strength, cardio, and much more.
Eat Well
Watch what you're eating and drinking. It's easy to be stress-eating or use eating as an activity to stave off boredom, but try to avoid an over excess of this, if possible.
Meal Prep
Prepping your meals for the week is a great way to avoid overeating, especially for those working from home right now. This also eliminates time spent making a meal from scratch at lunch.
Snacking Tips:
Plan and limit your snack and meal times. You don't eat 24/7 when you're in the office; make sure you're following the same strategy when you're working from home.
Everything in moderation. Watch your portions and frequency, but don't eliminate all the junk food from your diet.
Easy Recipes
With many stores out of staples, being creative with recipes and keeping things simple are key right now. Bon Appetit's Basically shares deliciously easy recipes, or you can make the most of what you've got stocked up and start meal prepping.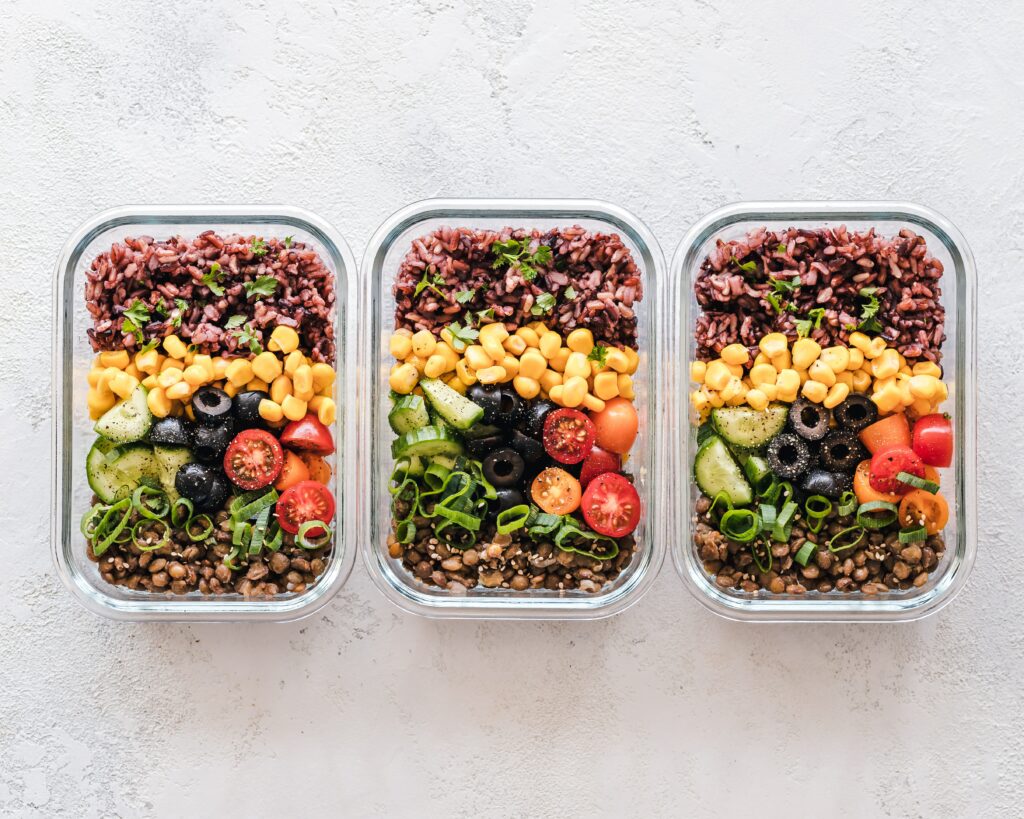 Grocery Delivery
There's a balance between ordering takeout and delivery to support the restaurant industry while also staying healthy and cooking at home. Look online for the least crowded times to go grocery shopping, or check out delivery services like Instacart or Shipt. Several grocery stores also offer delivery.
The key thing to remember is to practice mindfulness in all aspects of your life. Check in on your mental state and anxiety levels, try and do some level of physical activity — but overall, be kind to yourself. This is a stressful time, and if disregarding one of the things we've suggested is helpful, feel free to do so without feeling guilty. Everything is okay in moderation, and no one's counting cheat days right now. Remember that you're not alone. We'll get through this. Together — and one day at a time.