Even in a good year, the stress of the holidays can be a bit much. According to the American Psychological Association (APA), 61% of Americans report feeling stressed during the holiday season. Whether related to money, travel, or family dynamics – to name just a few common culprits – the anxiety of the holidays often feels like an unavoidable feature of this purportedly joyous time of the year.
As hectic as the holidays can get, they also offer a unique opportunity to pause, recharge, and experiment with our own habits to foster the inner peace we need to stay sane – and make the most of our time with others.
While some holiday stressors can't be eliminated entirely, there's a lot we can do to minimize them. It all starts with where and how we direct our focus.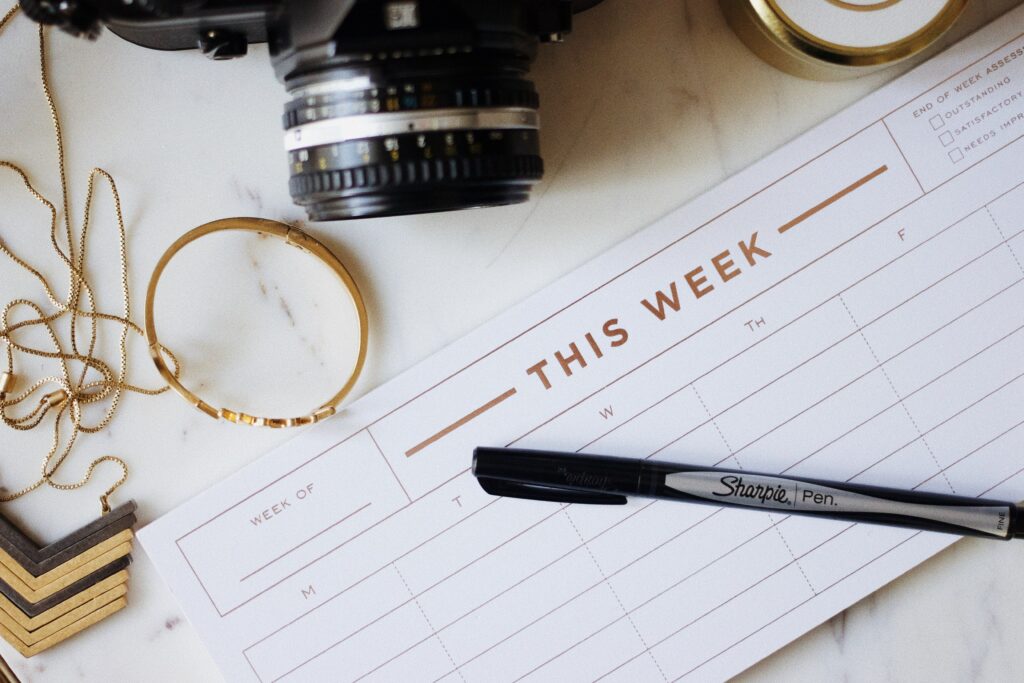 Plan Ahead (and Be Selective)
Stress, self-imposed or otherwise, becomes magnified as the holidays get closer. Making a list, checking it twice, and crossing finished items off will ensure you're prepared to handle whatever arises. Before you go hunting for the perfect gift for everyone else, give yourself the gift of sanity by sitting down and making a clear, realistic plan as early as possible. 
Start by taking time to consider what makes the holidays special for you and your family and prioritizing those things. Make time for the people and activities that elicit the most joy. Eliminate any traditions that feel more like a chore than a celebration. It's okay to be selective with your holiday planning. The fewer things you commit to, the more present and focused you'll be for each one.
Easily one of the biggest sources of holiday stress is shopping. According the APA, 47% of Americans say that the pressure of gift-giving causes them stress. In the same survey, 62% of people said that lack of money is a source of holiday stress.
To buck these trends, make a budget and strive to get your shopping done as early as possible to avoid the anxiety of the last minute crunch. Simplify the process by doing it all online. There's no reason to endure crowded stores and long lines when the internet offers us an infinite virtual shopping mall stocked with just about any gift you could possibly imagine. When in doubt, of course, there are always gift cards.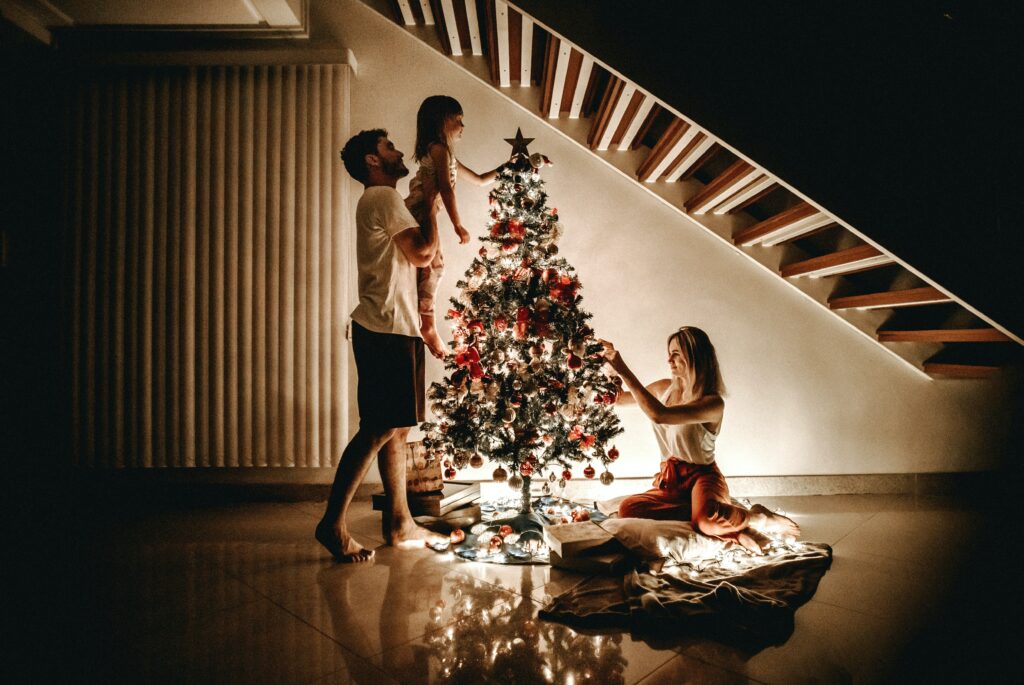 Focus on the Things (and People) That Mean the Most
As we switch from planning to doing, it's important to be selective about where and how we focus our attention. Holiday dinners and thoughtful gift-giving are nice and all, but it's often the smaller, quieter moments spent together that wind up being the most memorable.
"One of the top killers of holiday enjoyment is becoming so wrapped up in planning the best holiday experience that you lose the ability to experience the good moments that happen in the present," says psychologist Charles Schaeffer, PhD in Psychology Today.
Prioritize the activities that make the season special for you and your loved ones. Whether it's decorating the house, playing board games, singing carols, or baking holiday treats, focus on being present for the traditions and activities that are most meaningful.
It's important to focus on the right people, as well as things. The holidays are, above all, a time to reconnect with family and other loved ones. Make an effort to spend meaningful, focused time with the people that make you happiest and with whom you feel the strongest bonds – the quality, preferably smartphone-free time can only deepen those bonds.
Of course, it's not realistic to see everyone you care about during the holidays – especially this year – but technology makes it easier than ever to stay connected regardless of physical location. Schedule dedicated blocks of time for video chat sessions with loved ones.
For best results, incorporate real-life activities into these virtual hangouts. Is there a board game your family traditionally plays together? Try adapting it so you can all play remotely over Zoom or FaceTime. Or make the most of the distance by sharing the simple things, like decorating the tree, wrapping gifts, or baking cookies from your respective homes.
For many, the holidays can mean navigating challenging relationships, getting into political disagreements, or potentially dredging up old, less-than-festive feelings. You might not be able to avoid sharing a dinner table with your least favorite uncle, but you can at least go into it with a healthy mindset.
A good rule of thumb is to focus on the things you can control, such as your own in-the-moment reactions, rather than circumstances or people's behaviors that are beyond your control. Dr. Carol A. Bernstein, professor of psychiatry and neurology at NYU Langone Health puts it succinctly: "We all want the other person to change, but we don't control that. If you know X, Y or Z is likely to happen, think about what that will be and what you will do for yourself."
If necessary, excuse yourself for a walk around the block or plan to leave early. You wouldn't be the first to do so. One in four Americans say they've snuck away from relatives for some alone time during the holidays, while 37% have made an excuse to leave all together.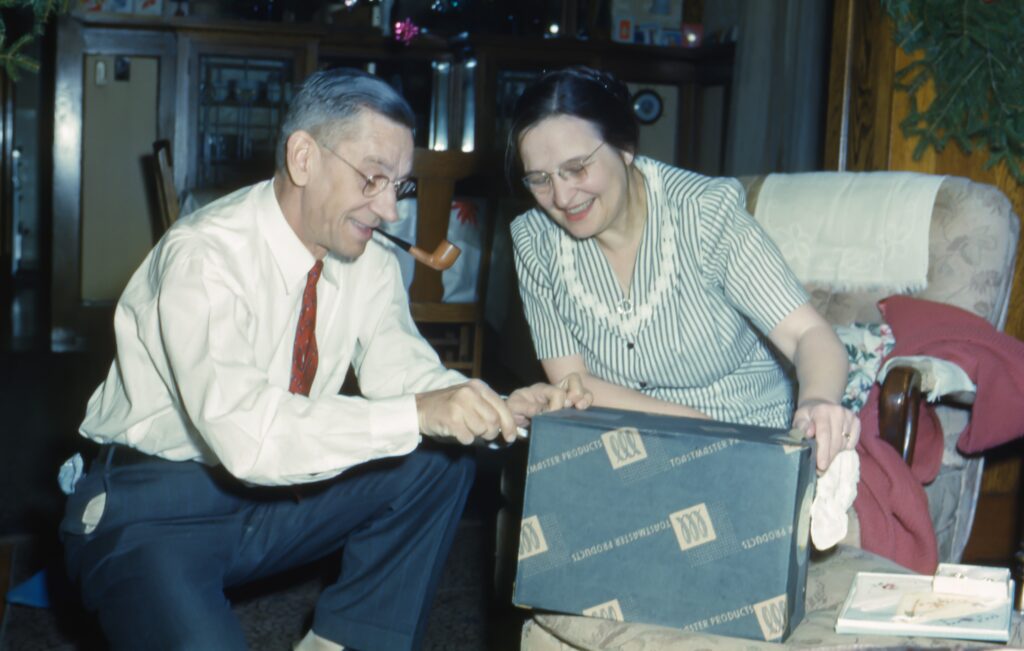 Embrace Nostalgia 
For many people, the holidays are a rare chance to return to their hometown or spend time with certain family members. Take advantage of it by getting nostalgic. Visiting old haunts, re-telling classic vacation stories, and digging through childhood mementos are just a few ways to tap into memories and feelings that make us feel good – all while staying present and making new memories in the process.
To take things up a notch, think like a documentarian: Carve out some time to flip through old family photo albums and interview older members of the family about the photos inside. Ask them questions about their own childhood, holiday traditions, and favorite memories. You never know what kind of stories you'll hear.
Use the Holidays to Recharge
Believe it or not, the holidays can be a great time to stop and recharge our batteries. Amidst all the hustle and bustle of planning, shopping, wrapping gifts, and cooking, it's important to find time for more relaxing activities.
The downtime of the holidays is the perfect opportunity to put away our phones and dive into a book printed on good, old fashioned paper. Reading can reportedly reduce stress by 68 percent, and, according to another study, it also allows you to "physically reset, and lowers your blood pressure, heart rate, and levels of stress."
Recharging doesn't have to be a solitary act. Team up with family members and follow an online yoga class, put together a massive puzzle, or dance the stress away. Head outdoors and enjoy the meditative, relaxing sights and sounds that only nature can provide. Studies show that just 20 minutes spent in nature can reduce stress hormones in the brain.
Prioritize Your Own Self-Care
Prioritizing healthy self-care habits is a major part of preempting holiday stress. Things like taking meditative walks, unplugging from our phones, and engaging in relaxing, mindful activities can make a huge difference.
There's a lot of emphasis on time spent with family during the holidays, but make sure you're prioritizing your individual needs as well. Take regular emotional temperature checks on how you're feeling. Sometimes, all that's needed is a few moments of fresh air to yourself.
It's a matter of identifying triggers and looking for ways to alleviate stress before you're overwhelmed. Find the actions and activities that relax your shoulders, or bolsters the patience often needed this time of year. Go through a few breathing exercises or do some quiet meditation. If you need some time away from the family, take the dogs for a walk or volunteer to make the next grocery run.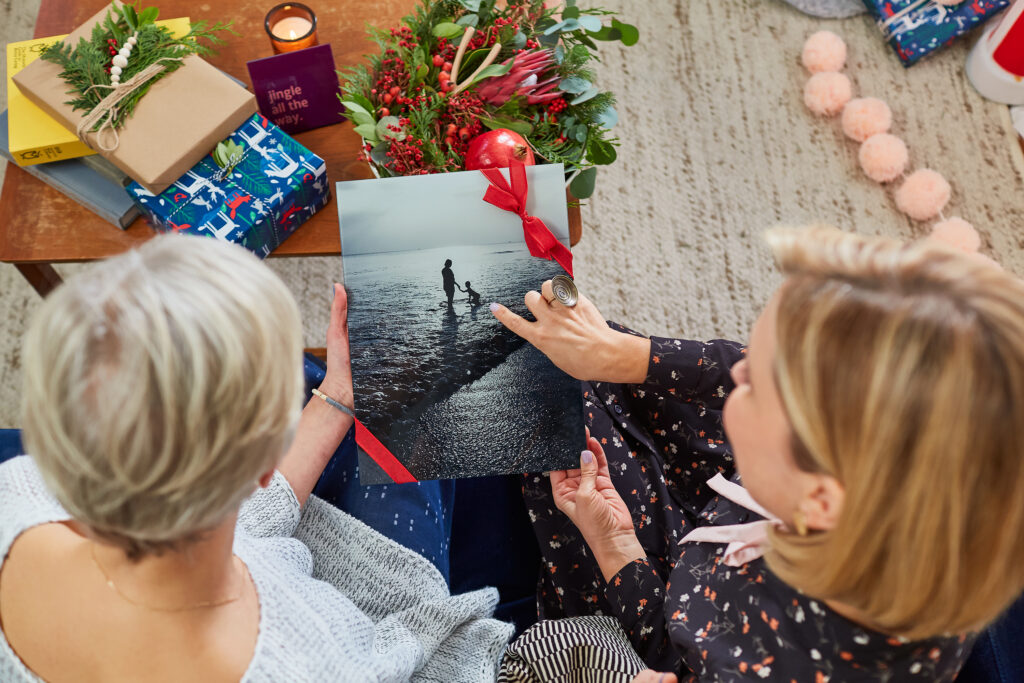 Express Gratitude 
What are you thankful for? No, really. Take a few seconds and actually think about the things you're most grateful for in life. By doing so, you're likely increasing the levels ofdopamine and serotonin in your brain. As it turns out, focusing on gratitude boosts these "feel good" neurotransmitters in our brains, according to research.
Whether it's big life milestones or smaller, less consequential things, there's plenty in life to be grateful for. It could be as simple as being thankful for supportive friends, spending rare time with family, or the first sip of your morning coffee.
"People who regularly practice gratitude by taking time to notice and reflect upon the things they're thankful for experience more positive emotions, feel more alive, sleep better, express more compassion and kindness, and even have stronger immune systems," reads one report.
This year, do yourself – and those around you – a favor. As the holidays unfold, pay attention to the moments, gestures, and people that make you feel grateful. If you feel it, say it. If they're not present, prolong the warm, fuzzy feelings of gratitude by writing a note of appreciation and mailing it to them. This simple act of putting pen to paper and expressing gratitude is scientifically proven to make you feel good – and give them something to be grateful for as well.
For more gratitude-inspiring ideas, sign up for the Fracture email newsletter and receive our upcoming 12 Days of Gratitude email series.