Summer time means more than beach outings, family picnics, and ditching your spring jackets. (Although, those would make excellent photo ops to print on glass!) It's also a time for summer sales and discounts galore, and we've got some sizzling summer savings on tap.
Want to be in the know about Fracture specials? Start thinking about the beautiful photos you'll print with our 2022 summer discounts, promos, and sales.
I've never ordered from Fracture. Are there any discounts for first timers?
Yes! First time customers can enjoy 15% off glass prints. Simply enter your email address in the pop-up on our homepage.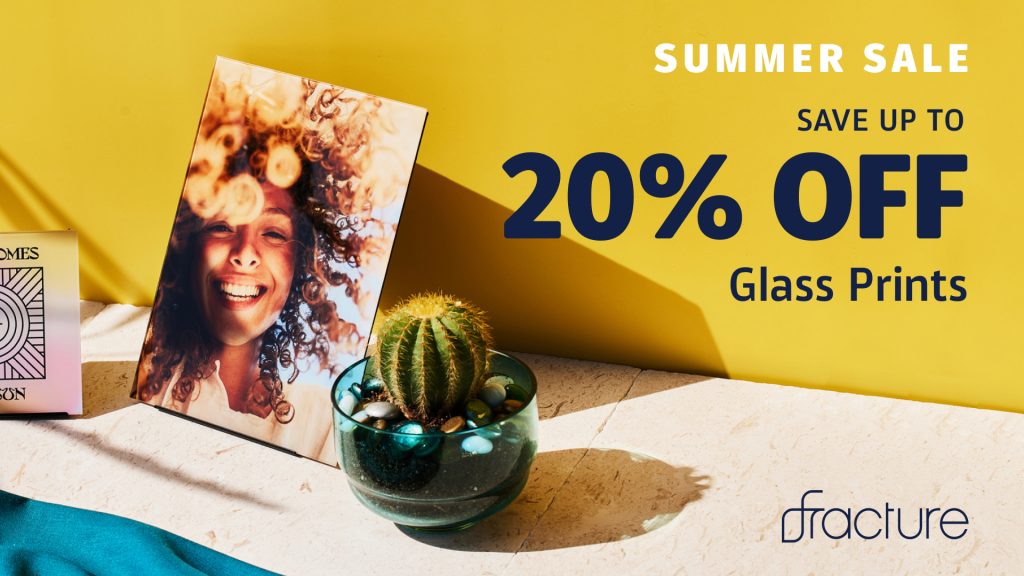 Are there any sales going on right now?
You're just in time for our 2022 Summer Sale! For a limited time, you can get 20% off any order $50+. Just use the promo code SUNSHINE20 in your cart to save.
Save 20% now! Click here to get started.
What else is on tap for July?
Cool off with our National Ice Cream Day Sale on July 17! Then, from July 26-30, it's Christmas In July—five days of different discounts and special deals on glass prints, Storyboard, and shipping.
Any sales in August?
August will be chock full of 2022 summer flash sales, but we don't want to give too much away yet! Check back for updates or be the first to know by signing up for our email list (at the bottom of the Fracture homepage).
What can I look forward to in September?
Mark your calendars: Fracture's Labor Day Sale is going to be big! Save on glass prints from September 2-4.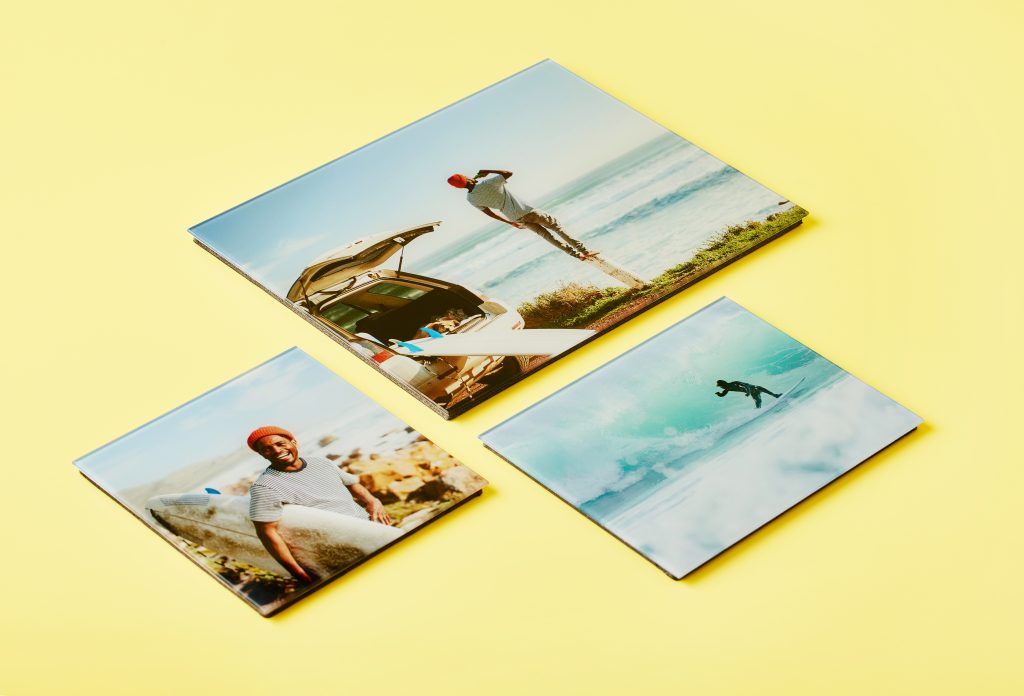 Are Photo Walls ever on sale?
We know, Photo Walls are pretty awesome. In fact, they're always specially priced at a discount, since you're essentially bundling multiple glass prints. (Note: Since Photo Walls are already listed at their discounted prices, coupon codes will not stack on top of them.)
---
If you're curious to learn more about how our glass photo printing process works, feel free to get in touch with our support team—we're always happy to help. We're looking forward to seeing you for our 2022 summer sales! In the meantime, prepare by snapping lots of print-worthy photos!