Today, we're giving a little extra love to a holiday that often goes unrecognized: Sweetest Day.
Haven't heard of it? It's possible, based on where you live. Sweetest Day is typically celebrated in the US in the Midwest, parts of the Northeast, and in Florida. Celebrated annually on the third Saturday in October (this year on October 15), Sweetest Day isn't only meant for sharing romantic love, as Valentine's Day is. But it also serves as a day to take part in acts of kindness and give back to the community. Even more, you can show appreciation for your favorite people in your life.
What better way to say "I appreciate you" than with a thoughtfully chosen gift? For the sweetheart in your life, here are a few unique Sweetest Day gifts to express your love and gratitude.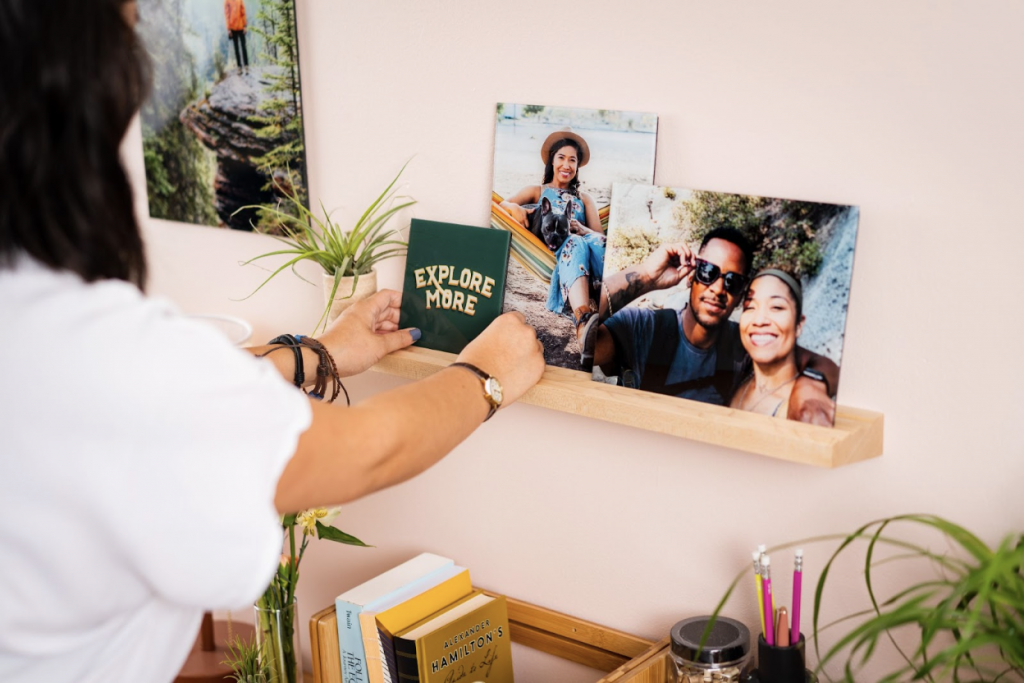 Sweetest Day Storyboard
If you've known someone for a long time and have a history together, look no further than Fracture Storyboard. Made of solid wood, Storyboard is designed to help people share their unique stories, or perhaps show the passing of time through pictures. It's easy to mix and match glass prints to match the time of year. You can even add photos when new memories are made; simply slide, layer, and switch out glass prints to tell that unique story.
With its sleek, modern design, Storyboard fits effortlessly in almost any space. Moreover, Fracture offers Storyboard in beautiful maple, espresso, or midnight stains to match anyone's space and personal style. On top of that, Storyboard isn't only meant to display photos; your sweetheart can also add treasured mementos (for example, souvenirs from a shared vacation or a candle you gifted them) to make it their own and enhance the photos.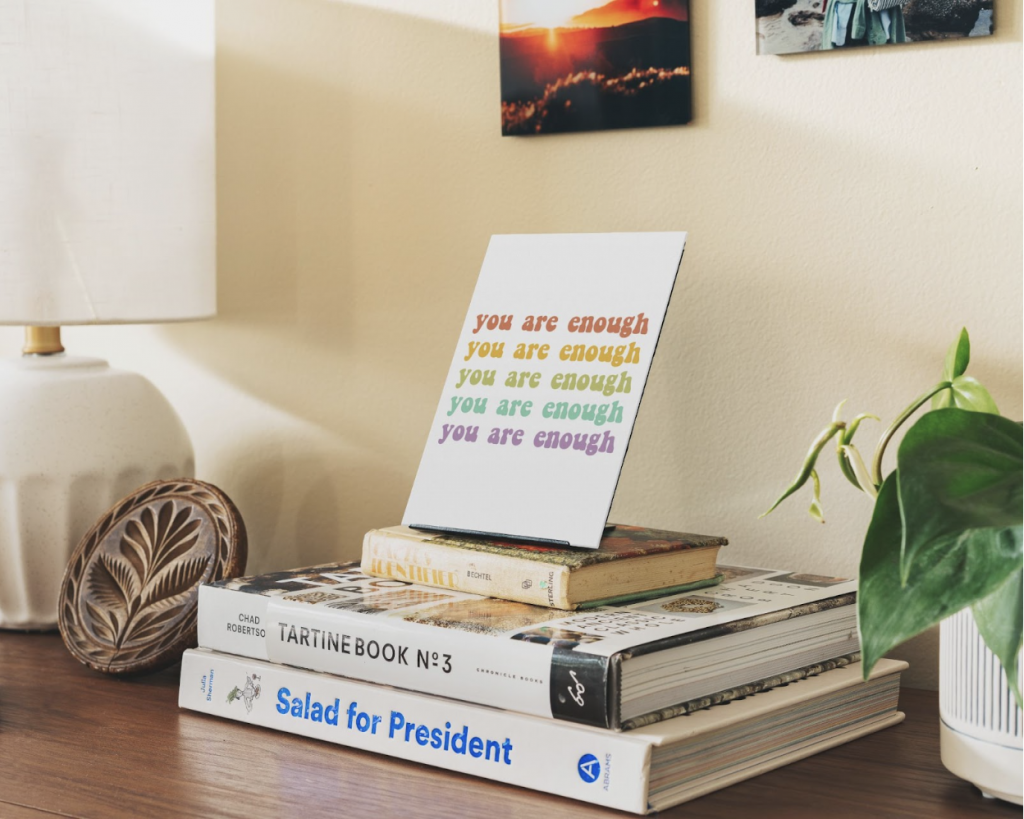 Sweetest Day Word Art
Whether it's a custom message, a quote from your sweetheart's favorite movie, or some inspirational food for thought, finding words that express how you truly feel is one of the best Sweetest Day gifts. Find words that remind you of your special person that will make them smile.
When you've found your word art (which you can either create digitally or purchase on a site like Etsy), upload it to Fracture's "Get Started" page. Word art is one of the most popular things to print on our Small glass prints. In fact, you can prop these prints on a desk or shelf with a stand.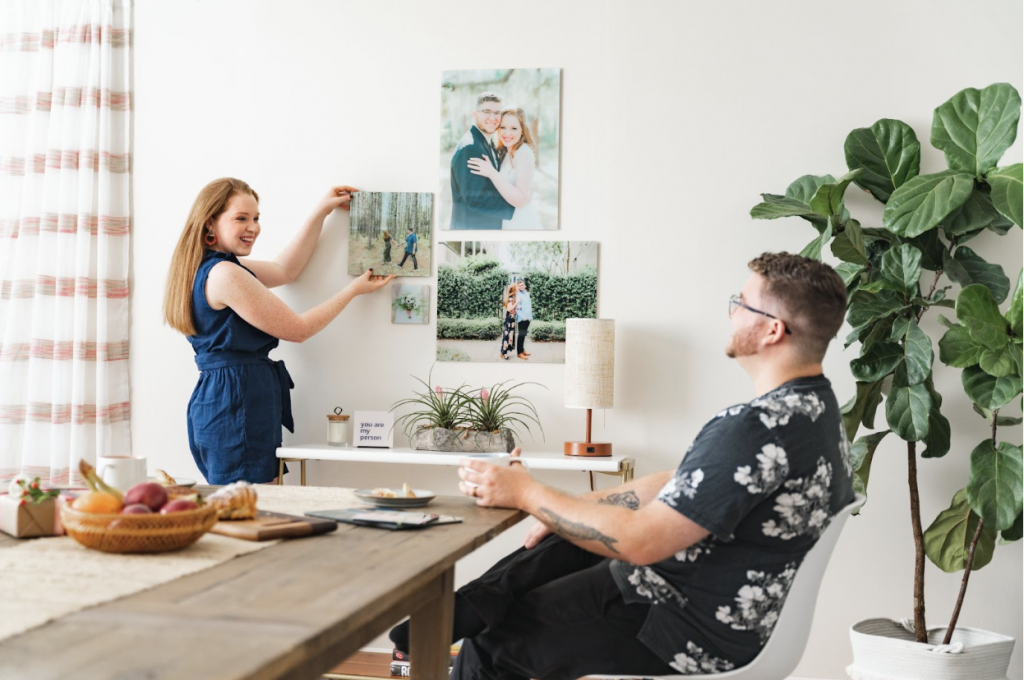 Photo Wall
Let your love make a statement—Fracture's Photo Wall is the perfect way to go. With a Photo Wall, you can easily create and display glass prints in a gorgeous statement gallery wall. Each Fracture Photo Wall layout features between 3-6 prints, depending on the layout type. And as a Sweetest Day gift, you can choose to follow a theme for a cohesive gallery wall.
This theme can be anything related to your friendship or relationship with your special person. For example, if you're gifting a Photo Wall to:
A parent, choose from your favorite moments together that you've captured on camera. (Think: family trips, dinners out, or Christmas morning.)
Your significant other, a unique idea is to choose a Photo Wall layout that corresponds to the number of months or years you've been together. (For example, select a 3-print Photo Wall layout if you've been together for three months, three years, or even go by decades for 30 years.) You can round up or down and even add individual glass prints to your purchase to account for six to nine months, years, or decades.
A friend, focus on some of your best moments together. If you met in college, choose a gallery wall of your fondest memories from your time at school together. Similarly, perhaps you were each other's bridesmaid or groomsman; include that moment in the Photo Wall you gift them.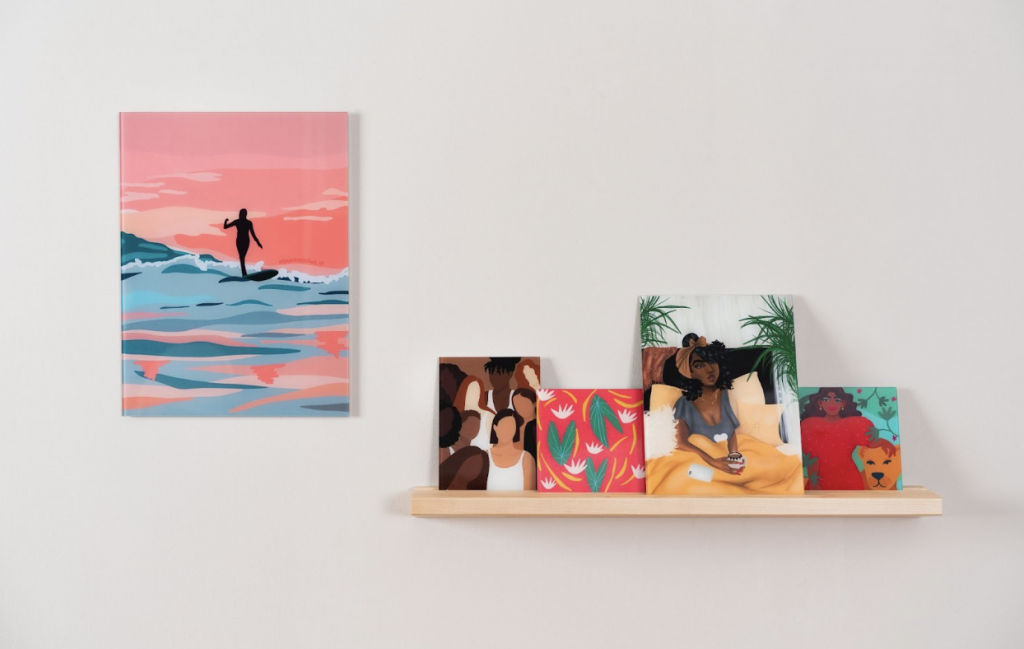 Favorite Art
Depending on how well you know each other, gifting your special person an art piece you know they'll love is an excellent idea for Sweetest Day gifts. Maybe your sweetheart already has physical copies of art they enjoy; help them elevate it even more by printing their favorite art on glass. (You can scan them by using a photo-scanning app on your smartphone, using a traditional photo scanner, or using a service to digitize your photos for you. Follow our scanning best practices if you decide to go this route.)
Otherwise, like word art, there are several websites to purchase and download stunning, unique art. Most of these are available for digital download, which makes for easy uploading.
While these are just a few ideas to get you started, the possibilities for Sweetest Day Gifts are endless. You know your special person best, so remember that they'll love any thoughtful gift you surprise them with.
Celebrate Sweetest Day with your special someone, and let them know you care with Fracture glass prints. Share the gifting moment on social using the hashtag #FractureMe!