Skype introduced the world to video chatting in 2003. What seemed like an impossibility in old sci-fi movies had become a reality. Since then, the ways to video chat and connect virtually have progressed far beyond Skype's original capabilities seventeen years ago.
There's a very good chance that you've been on more video calls in the last week than the entirety of 2019. For those able to work from home, hopping onto a conference call video chat has become the norm. More personally, it's how we're all keeping in touch with friends and family from afar.
Right now we're all trying to continue spending quality time with loved ones while social distancing. Here are some of the most helpful (and even fun) ways to stay connected.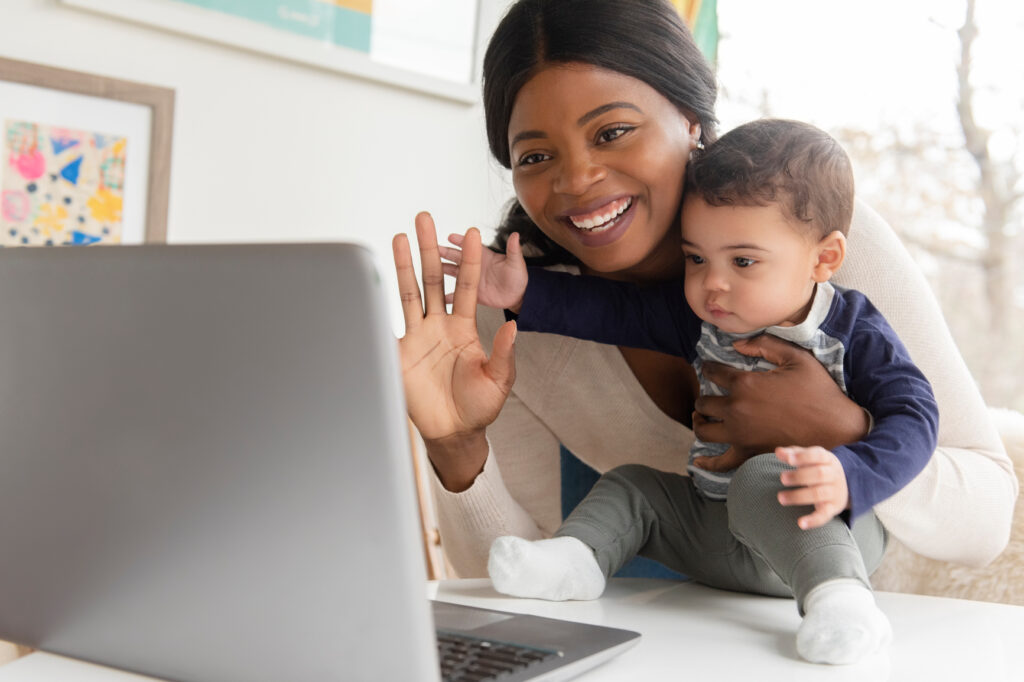 Start with video chat
Host a digital happy hour, a virtual dinner party, or enjoy a bit of New York nightlife: the possibilities are endless.
FaceTime
iOS and macOS users can video chat with up to 32 people at once. Integrated with the Messages app, FaceTime makes it easy to talk with anyone in your contacts.
Google Hangouts
Video chat with up to 25 people at a time on your Android and iOS device or your computer. All you need to get started is a Gmail account.
This classic video chatting service is still a great option, allowing you to video chat with up to 50 people at once. Available on Android and iOS devices and computers.
Video chat while playing games with up to 25 people at a time. Download on Android or iOs devices, macOs, or as a Chrome extension.
One of the most popular video-chatting services out there — available on the computer or Android and iOS devices. The free plan allows up to 100 people at a time and has a "meeting time" limit of 40 minutes. You can upgrade to a Pro plan for $14.99/month, increasing the call time to 24 hours.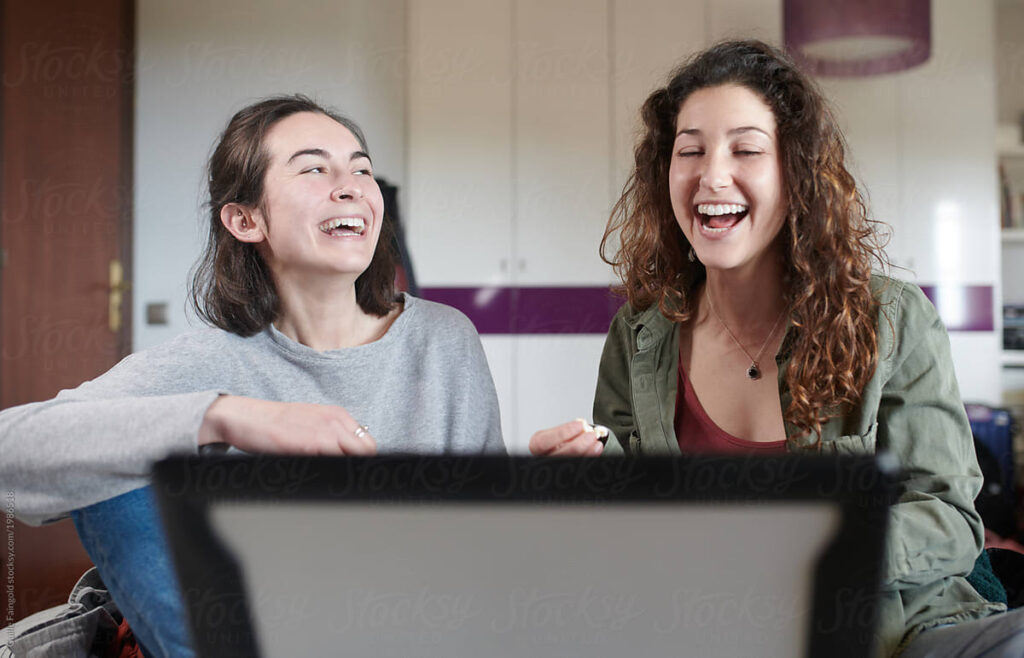 Binge-watch-laugh-sing-play
Continue streaming entertainment with loved ones regardless of location. Note that these options offer group chat, but do not support face chatting.
Watch your favorite shows together. Available as a Chrome extension on the computer. To start your next party, click on the "NP" icon to create a party, then share the URL.
Stream any public videos on Facebook with your friends. Available on mobile devices and computers.
Sing along with friends
For the musically inclined, there are some great options if you want to sing — or jam — with friends and family.
Attend a Choir!-intine sing-along on Facebook. A Facebook account is not required to listen in. Shows occur a few times a week.
Listen to music on Spotify in sync — no more trying to press play at the same time. Be the DJ or join a party.
Jam on your instrument with others over the internet in real-time. Host a private jam session with friends or join a public jam session and play with new bandmates around the world.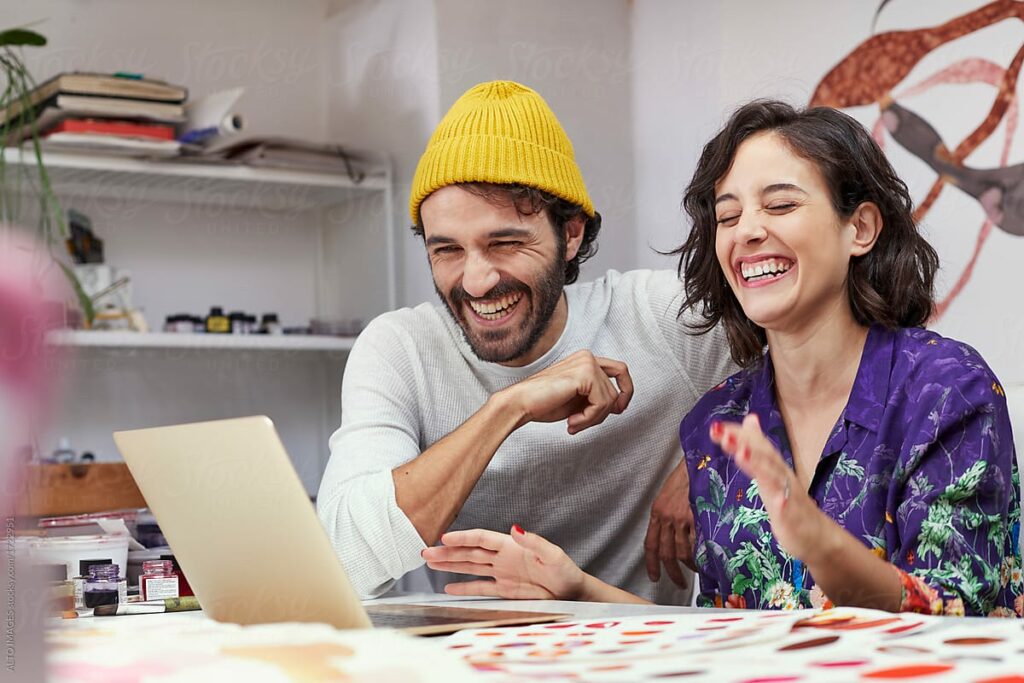 Game night is still on
And of course, you can still have a game night of sorts. Play your favorite games online while keeping your top-shelf snacks to yourself.
It's never been easier to play board games online. With over 175 games available, you'll be entertained for hours.
Play your favorite party game online with friends. Distance is no match for this fill-in-the-blank card game.
Spin up a digital online game and conquer the board. Amassing the largest army is just as fun online as it is in person.
Choose from over 800 games online. Play friends, other Tabletopia members, or a solo round.
Game Systems
For those with game systems, there are plenty of multiplayer games (across many genres) that let you voice chat while playing together.
Know that it's still possible to keep connected with friends and family, no matter where they are. Whether you'd like an easy-to-use video call to catch up with your parents or are looking to host the party to end all parties, there's an option that will meet your needs.