The summer is ours. Every other time of the year, "ours" refers to myself, my husband, and our three precious sons. But the summer? The summer is just for me and my boys.
For sand-digging and boogie boarding. For rock-collecting and minnow-catching. For cold treats shared on hot patios. For backyard campouts and fire pit s'mores.
Since becoming a mother to school-aged children, summer break has become the time I cherish the most. When I think about the fact that I only have four of them left before my twins go off to college, my insides burn and my eyes flood.
I've been a stay-at-home-mom for 13 years, so I've never been burdened with the overwhelming task of securing a summer's worth of camps. My husband has worked tirelessly to afford us this luxury.
We had our first summer camp experience last year — two weeks at a three-hour camp for each kid. But aside from that little stint, our children's summers have always been filled with woods and water (and oppressing heat).
I didn't want this summer to be any different. I mean, I know that it is different in every possible way. But with all the unknowns and unfamiliarity and instability, I want my children to have at least this one constant — a summer filled with the wonder and delight of outdoor experiences.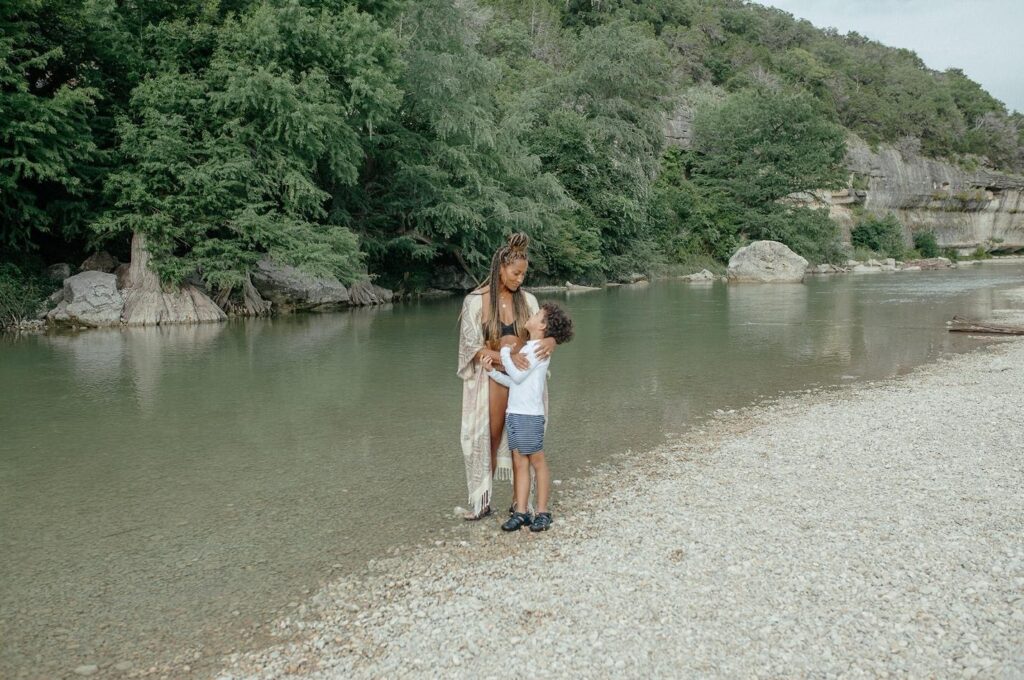 So, although I've had to approach things in new and rather inconvenient ways, I've planned for summer to be ours once again.
That means reserving State Park day passes weeks in advance instead of choosing our destination at half-past and packing our gear at noon. That means strategically planning meal and drink consumption to avoid the use of public restrooms during our adventures. That means adding hand sanitizer and masks to my "to bring" checklist — a checklist that has never, ever included hand sanitizer or masks.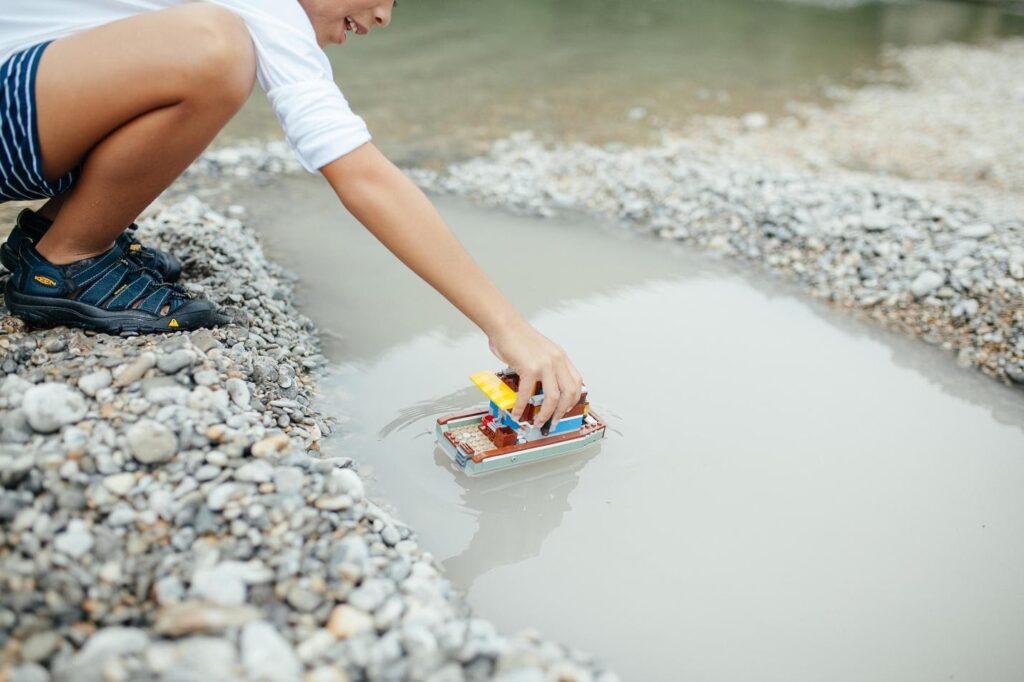 Luckily, the boys don't notice these changes. They just see the same parks and rivers we've always seen, but with less interference from strangers.
These photos are from one of the best days we've had since we began social distancing in March. After a weeks-long wait for a reservation, we finally got to visit our beloved Guadalupe River State Park.
For a few hours, we forgot that the world outside those clear waters and towering limestone walls was a crumbling mess. Life was no different than it had been 365 days prior. We all basked in the energy that only a natural body of water can provide; hypnotic, invigorating and lulling all at once.
They weren't quarantined or socially-distanced or on lockdown. They were just three boys and I was lucky enough to be their one Mama. The summer was ours.