Hosting a party can be stressful. It takes time, patience, and a strong level of creativity and energy to make sure guests are comfortable and engaged. Throughout a party, you've probably seen your hosts serving food or desserts, cooking, cleaning, and scrambling to make sure everything is in perfect shape. As a guest, thank you gifts can make a huge impact, and can you express your sincere appreciation for all their hard work.

Just as your hosts dedicate time and planning to the event you attend, putting in the effort to give them a thoughtful thank you gift is just as important. Although wine, chocolate, and bouquets are traditional gifts, other options can truly show your host or hostess that you care. From small decor and kitchen items to home-scented candles and party games, here are 10 thoughtful thank you gifts your party hosts will love.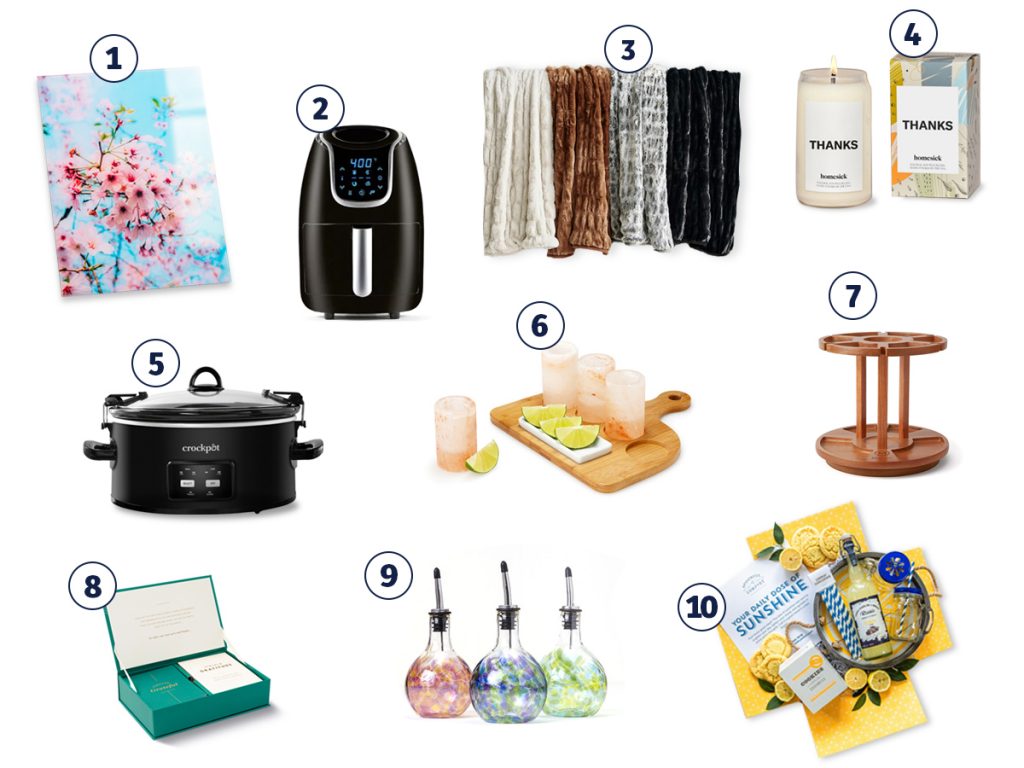 1. Glass Prints
You can help your hosts display their favorite memories in their homes by giving them a glass print of their memorable moments. Whether you have a photo of your own showcasing memories of you and your hosts together, or an image they may be able to give you beforehand, you can gift a glass print that will last them years.
With Fracture, you can choose between small, medium, or large sizes, while picking between a traditional or non-glare matte finish. Indeed, thank you gifts from Fracture are a special way of showing that you cherish the memories you've made with them. For example, using a picture from the last party they hosted could be a great pick!
2. An Air Fryer
An air fryer can be a great thank you gift for your host or hostess, especially if they love to cook. It's a great addition to their kitchen — allowing them to cook food evenly across all surfaces with just a small heating element and a fan, so the food turns out delicious.

This PowerXL Vortex Air Fryer uses little to no oil to cook food — which they describe as being up to 70% fewer calories from fat when compared to deep frying. The digital control panel is easy to use to add your time and temperature, and the countertop design allows it to be stored in a comfortable place in the kitchen, so it doesn't take up too much space. Not to mention your host can use it when they decide to cook for their next event.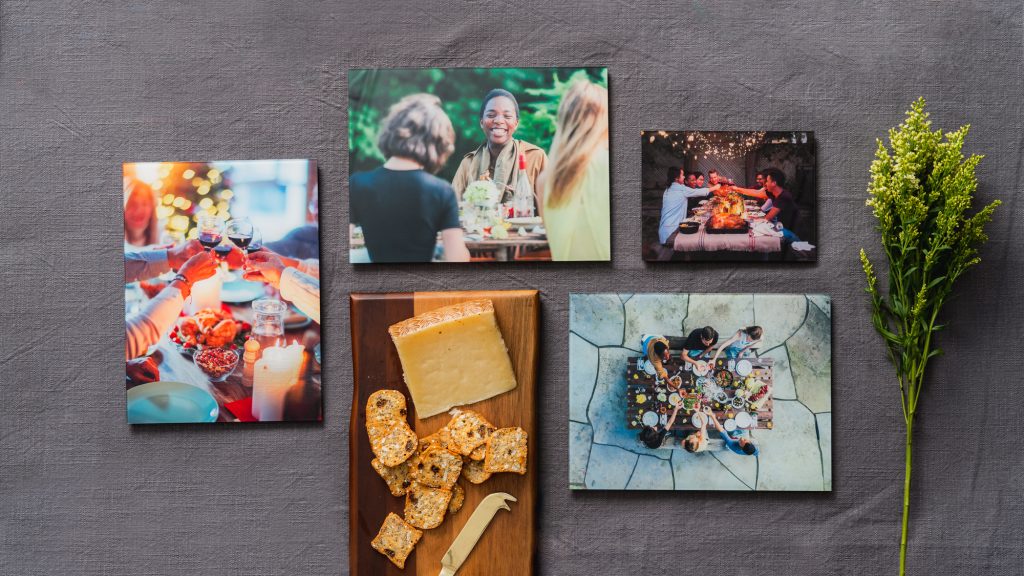 3. A Throw Blanket
Your party hosts will love to add this throw blanket to their room. Whether they add it to their bedroom to cover themselves when cold or wrap themselves while watching movies on the living room couch, throw blankets can be a cozy and comfortable addition to their space.

These Faux Fur Ruched Throws come in the colors Tobacco, Ivory Gray, Gray Ombre, and Caramel Ombre. Made with silk fibers and ruched for a rippled design, they have a luxurious look and feel that will have your hosts in awe at the texture. A bonus feature is that they are certified as non-toxic and free of harmful chemicals and VOCs that can negatively affect the body.
4. A Thank You Candle
What you smell can affect your mood and has the power to transport you somewhere special, bringing back memories you might think fondly of or helping you to escape your day-to-day worries or distractions. It also has the power to stimulate the mind — boosting motivation and providing a sense of energy similar to the nose's version of a caffeinated drink.

What better way to express your gratitude than with this Thank You Candle from Homesick. This creative and pleasantly-scented gift includes a blend of cucumber, fresh lemon, musk, and pink melon — providing a soothing and relaxing smell throughout any room they light it in. Also, you can even personalize the packaging with a handwritten note of your choosing, showing your hosts just how much you appreciate your invitation and the effort they took to entertain.
5. A Slow Cooker
A slow cooker is another kitchen appliance that shouldn't go unnoticed as a 'thank you' gift. Unlike an air fryer, slow cookers make your meat tender and juicy while operating at low temperatures. Based on the heat level, the food could take up to 8 – 10 hours to finish cooking.

This gift is perfect for your host or hostess that's constantly on the go. Also, it can allow them to worry about their other daily duties as their food slowly cooks to perfection. Additionally, this Crock-Pot Slow Cooker can fit enough food for guests and has mobile capabilities to easily move around and place it in any part of the room if needed. It's an excellent choice for travel and has a lid-locking system, so the food doesn't fall out if slightly tilted.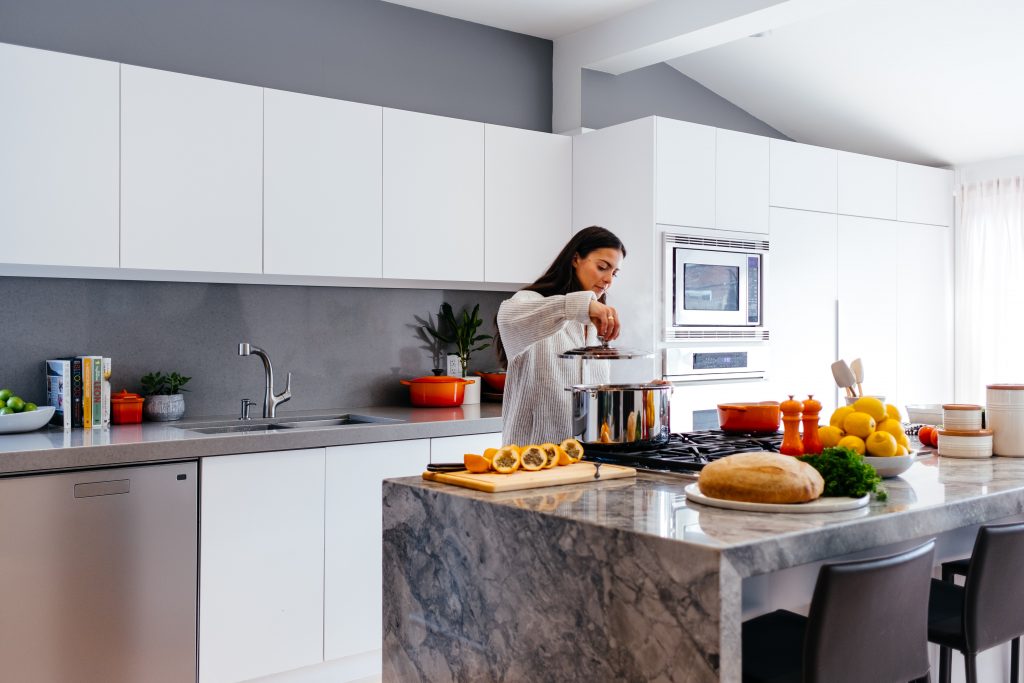 6. Himalayan Salt Tequila Glasses
Say goodbye to the usual way of taking shots and gift your hosts these tequila glasses to help them spice up their next party. They're reusable, handcrafted, and come in a set of four. Because they're crafted from Himalayan salt, every shot of tequila or mezcal will have a flavorful salty finish when added with your lime — making them ideal thank you gifts.

Salt is naturally anti-bacterial, and each glass has a PET plastic insert, so you don't have to worry about any leakage. The color can vary from rosy pink to white due to the glasses' natural salt finish. They're colorful, unique, and will be a beautiful addition to your hosts' bar cart or shelf.
7. Personalized Wine & Cheese Carousel
Wine and cheese is a tradition for some home gatherings. So, gifting your hosts this wine and cheese carousel from Uncommon Goods gives them a stylish and convenient way to display their cheese assortment. The carousel is handmade from cherry wood. It's a clever combination of a cheese board, wine bar, and a lazy Susan all in one.

Your hosts can hang their wine glasses for guests to take while placing the wine bottle in the center for easy access. They can serve an array of cheese, fruits, and crackers on the different slots of the rotating base. As a special touch, you can add a laser engraved monogram and a name to the base to show your hosts that this is a unique and specially made gift just for them.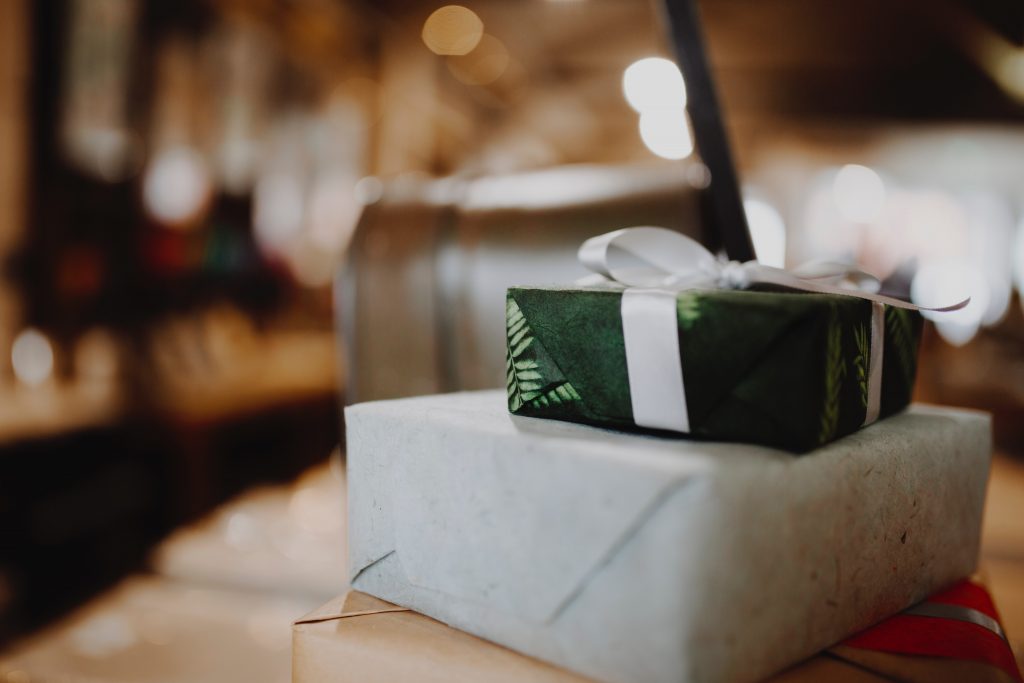 8. An "A Year of Gratitude" Kit
This "A Year of Gratitude" kit opens the door for gratitude for up to 52 weeks. While you give this kit as a thank you gift, your hosts can give one card a week to someone else to show their thanks. The kit comes with 52 note cards, 13 each of four unique card designs, and tips on how to write a note to a loved one.

This kit makes it easy to keep up with your thoughts by providing a journal to jot down reflections in your free time. The box is a minty green color that can visually add to the table or shelf. In addition, this kit is a great way to inspire your hosts to pass the thanks along while helping them appreciate the joyous moments in their lives.
9. Handblown Glass Olive Oil Pourer
Handblown and inspired by the Mediterranean, these glass olive pourers come in three colors: Seaside Green, Sunrise Pink, and Twilight Blue. Rhode Island glass artist Jill Henrietta Davis was inspired to create these after a trip to Greece. The glasses can hold up to 12 ounces of oil and make a great addition to any kitchen. Plus, your host can use them to put their oil or vinegar in. They can also just use these thank you gifts for display and place them in any part of the home where they want them seen.
10. A Spoonful of Sunshine Box
Give your hosts the gift of sunshine with this Spoonful of Sunshine Box from Spoonful of Comfort. The box comes with an array of thank you gifts to brighten your hosts' day. The package includes a colorful serving tray, a 25 oz. bottle of sparkling lemonade, two mason jars with daisy lids, six soft & chewy lemon cookies, and paper straws. Overall, the box is great for any occasion, and your hosts will be surprised by the array of thank you gift items they'll find inside.