Let's face it: Valentine's Day can often feel like an insincere chore. From go-to gifts like chocolates and flowers to greeting cards oozing with corny, poetic language, it's easy for Valentine's Day to go from special to cheesy. This year, use Valentine's Day as an opportunity to express your love in a more meaningful way with gift ideas that show you really put some thought into it. Need some inspiration? Let this handy gift guide lead the way.
Gift Ideas For Her
Head Out On An Adventure Together
Plan a one-of-a-kind scenic road trip with one goal: creating unforgettable memories together. Take care of all the details, from meals to lodging, and take her on a stress-free weekend she'll appreciate for years to come. Need ideas? Retrace the stops from your first date or cross a national parks or two your bucket list. For the thrill-seekers, book a hot air balloon excursion. Here, the gift of communication — and a shared love of heights — will go a long way.
Cook A Meal She'll Love – Or Do It Together
Splurge on high-quality ingredients and make her favorite dishes from scratch. If cooking is an activity you love doing together, sign up for virtual cooking classes and expand your palates, or purchase MasterClass lessons from Gordon Ramsay. In this course, the famed world-class chef shares tips on everything from an ideal kitchen layout to breaking down chicken to making mouth-watering homemade pasta.
Enjoy your meal by candlelight at home or package it up and head outdoors. Weather permitting, you can plan a picnic at a nearby botanical garden or state park and bask in the beauty of the natural scenery around you. Don't forget to bring a blanket, portable speakers, and a few glasses to toast this special occasion.
Level Up The Roses-And-Chocolate Tradition
There's a reason roses and boxes of chocolate are a Valentine's Day favorite. They're classy, romantic, and timeless. Add your own spin on this tried-and-true staple with homemade chocolate truffles and an indoor plant that will last well beyond Valentine's Day and remind her she's loved throughout the year. If flowers are an annual tradition, start a Bouqs subscription and have fresh cut flowers delivered regularly. Bouq works with local farmers who have implemented sustainable growing practices, making it easy to support eco-friendly, local businesses.
---
Gift Ideas For Him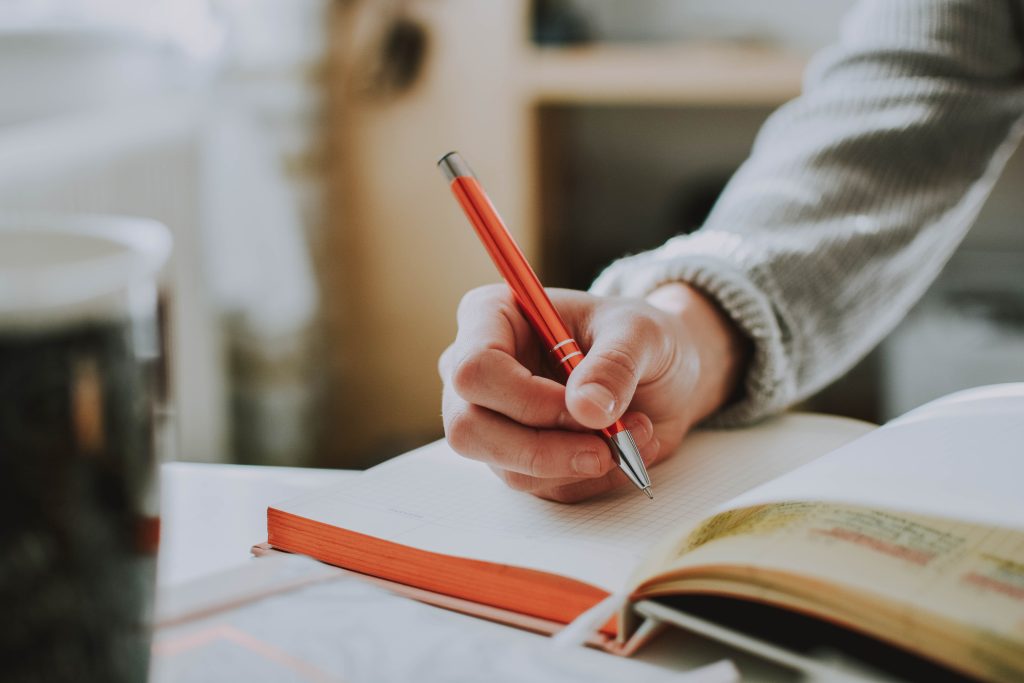 Put Pen To Paper
Get him a gift that puts a spotlight on the best parts of your relationship. Create a memory jar filled with memories from past dates and vacations — as well as the little things you appreciate about him. It's a present that can be read all at once, or saved as a bit of encouragement anytime he's had a bad day. Pair with a few handwritten letters for a present that's unique, personalized, and entirely about him. Letters To My Love gives you the opportunity to hand-write 12 letters answering a variety of prompts, including "When we first met," and "What I love about us." This is an opportunity to tell stories that will spark laughter – and possibly reveal new insights about each other.
More Than Small Talk
Sharing memories with your significant other makes for a great gift, but why not include him in the journaling process? Order a 3-Year Q&A Journal for shared, two-person journaling and see how your answers match or differ from each other — and how they change over time. 
You can also delve into hard-hitting questions with a Deeper Talk card deck. Share what the meaning of life is, and what's at the top of your bucket list. This is an unbeatable combination that allows you to continually learn something new about one another.
Capture Your Love On Film
There's something special about the analog permanence of film, especially in today's digital world. Invest in an Instafilm camera and document your vacations, weekend outings, at-home rituals and other memories together in an an old-school fashion. Fujifilm's Instax Mini comes with automatic exposure and a miniature mirror to assist with selfies. Wait impatiently as the film rolls out and develops — no shaking necessary. Continue the classic camera theme and order a personalized film roll keychain. With 10 photos of your choosing, it's the perfect keepsake that reminds him of your love every day.
---
Gift Ideas For Everyone Else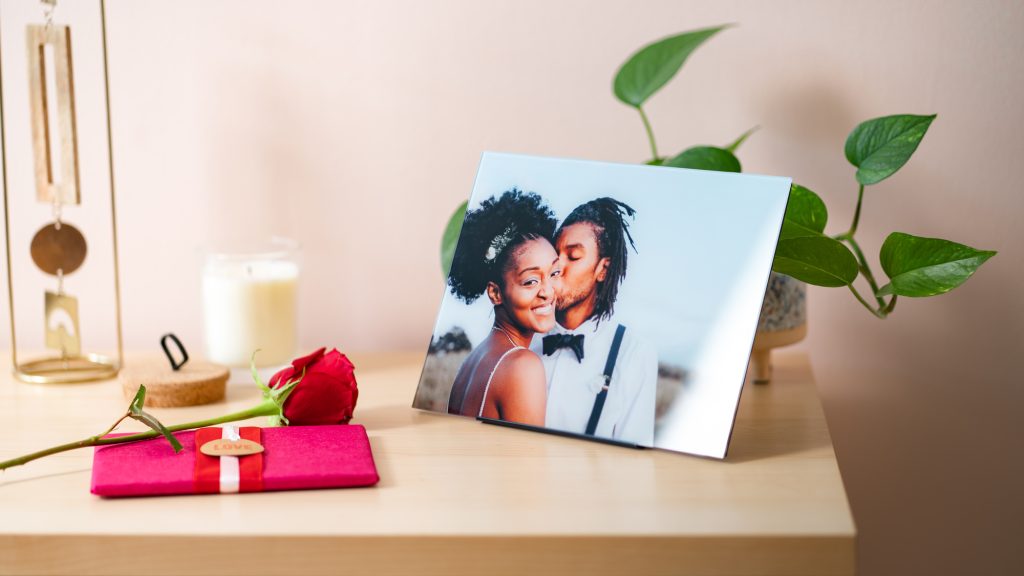 Celebrate Life's Best Moments 
Valentine's Day is the perfect time to focus on all the people in your life that matter most. Send a gift that they're guaranteed to love: a glass print of your favorite memory together. If you can't choose just one to display, show off highlights from your entire relationship with Storyboard. These are, after all, the people that make life special. They deserve a prized place on the wall. 
Send Them Something Thoughtful
Order a miniature gift box from Greetabl and send a few photos, a message, and a few goodies directly to their door. Upload your photos, select your gifts of choice, and Greetabl will handle the rest. From weekend getaways to birthday surprises, remind them of the priceless moments you've had together, and the ones to come. 
Have A Virtual "Night Out"
Valentine's Day is a great excuse to spend time with the friends who brighten your life – even if you can't physically be in the same place. Purchase tickets to a virtual Paint Nite and make it a virtual Galentine's Day celebration. Paint matching masterpieces while sipping wine and catching up. 
Show Some Love To Your Furry Friends 
While they might not be counting the days till Valentine's Day, your pets are always sure to appreciate any extra love they can get. Order them a BarkBox full of new toys and goodies, or have Chewy's deliver their favorite treat or toy straight to your door. 
---
Gift Ideas For Yourself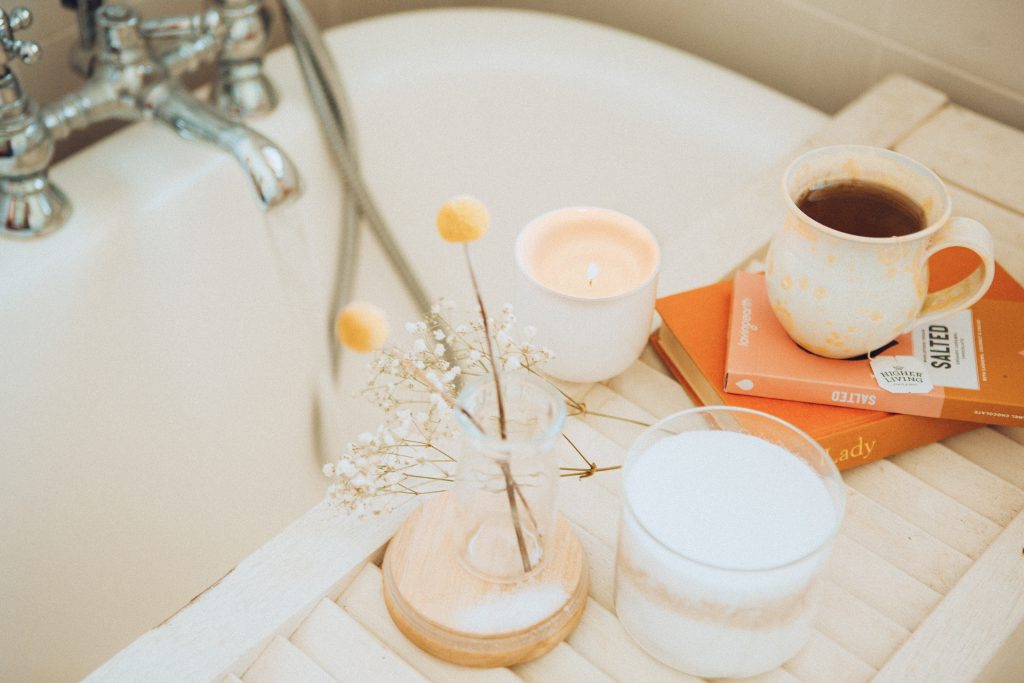 Valentine's Day isn't just about expressing love for others. It can be about self-love as well. This year, make yourself a priority. Step out of your comfort zone and try a new hobby. Teach yourself how to play an instrument, order those roller skates, or start planting that herb garden. Prioritizing activities that pique your interest increases your levels of serotonin and are a sure way to keep flexing those creative muscles.
Prioritize Your Overall Happiness
Get in the habit of starting each day with a list of things you're grateful for. Writing in a gratitude journal, like this one, takes just two minutes each morning. Splurge on a new yoga outfit and matching mat, and wind down each evening with a few breathing exercises and stretches. Small things like this help with your overall health and happiness, and are some of the best long-term gifts you can give yourself.
Treat Yourself To An Evening In 
Fall in love with some new wine. A wine subscription lets you try small-batch wine from independent vineyards all over the world — and delivers it straight to your door. Pair with a relaxing activity for a quiet night of "you time." Light a few candles, add some essential oils to your diffuser, and turn on some music. Take a long bath, watch one of your favorite movies, or start that book you've been eyeing. Be intentional about doing things that bring joy, and dwell on the things, big or small, that you're grateful for.