A few weeks ago, my wife and I got to go on a nice little summer vacation. This one was particularly special since it was also our honeymoon.
Seeing how this getaway was a once-in-a-lifetime trip, we decided to indulge and venture abroad to a couple of destinations on our bucket list, namely Ireland, Paris, and London. Full of natural beauty, incredible history, record sunshine, and great food – it was the perfect adventure. We came back with unforgettable memories, tons of pictures, a bit of a tan… and slightly tighter waistlines. It was grand.
Along the way, I learned/embraced a handful of things that helped me balance the desire to capture everything on my camera while letting go and being in the moment as much as possible. I thought I'd share.
Ireland
We kicked things off in Ireland, and after touching down and spending a couple of nights in Dublin, we set off on a road trip that would take us pretty much all over the country. We had our sights set on seeing the Cliffs of Moher, so we first headed to Lahinch, a beautiful little town on the western coast of Ireland. Fun fact – Lahinch is actually the surfing capital of Ireland, and thanks to the historically warm and sunny weather, we got to enjoy amazing views of the beach and coastline.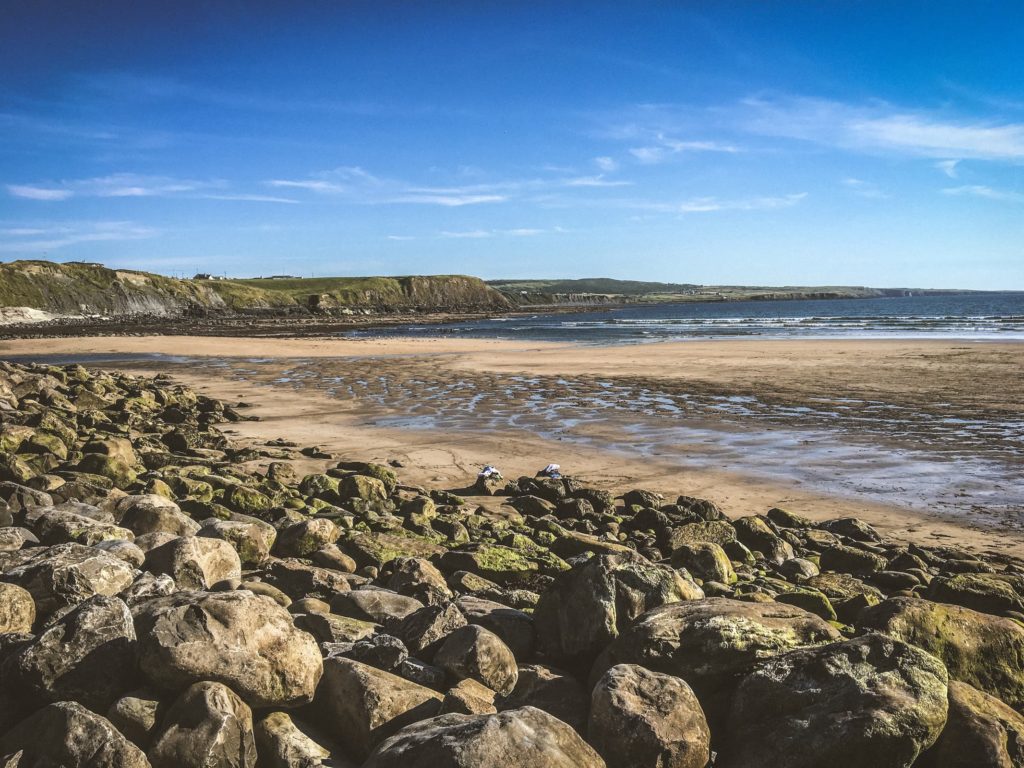 Then it was off to the Cliffs of Moher, which were just spectacular and one of the highlights of the trip. The rugged beauty of the cliffs as they jutted out into the ocean, the picturesque blue skies, the lush green pastures and countryside right next to it… it was breathtaking.
The Cliffs were also where I embraced the concept of sticking to one device. It's just so much easier and it allowed me to take good pictures and then get on with enjoying the grandeur in front of me. For my purposes, I went with my iPhone 6s camera. I know it's not bleeding-edge and may not be as sophisticated or as powerful as the latest and greatest gadgetry, but that didn't matter to me. It was fast, it wasn't bulky, it synced with all my devices, and the resolution and quality of the images were plenty good for an amateur like me. Plus, let's be honest here – there are plenty of filters and after-effects we could use to spruce up an otherwise unassuming image.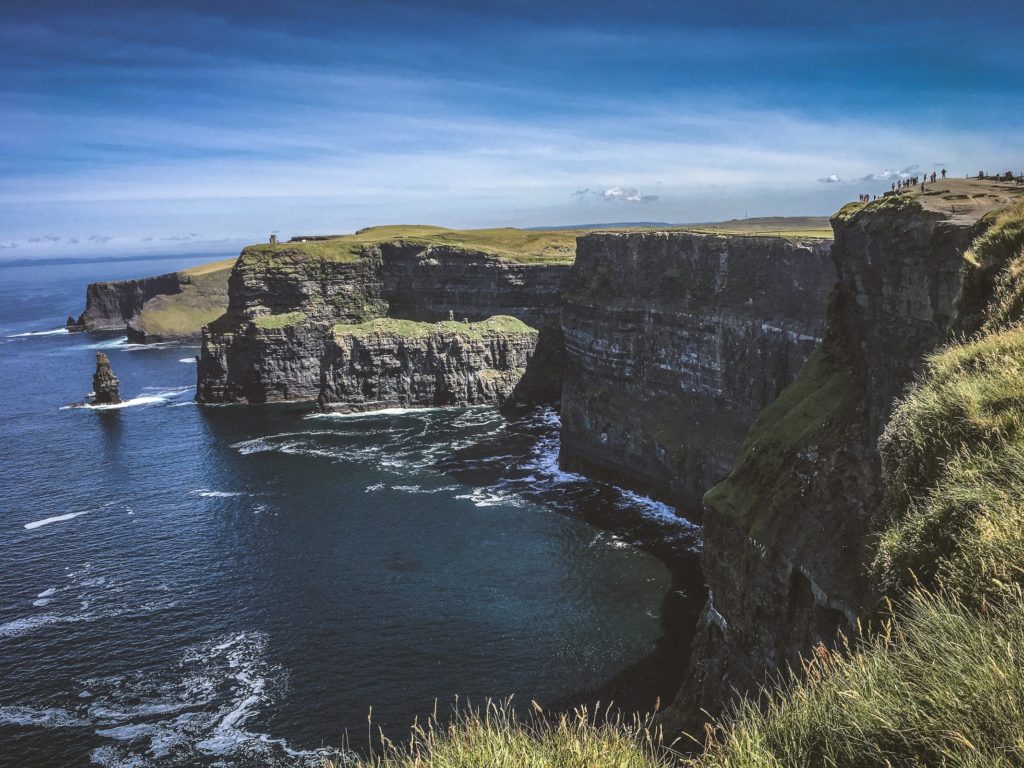 After reluctantly tearing ourselves away from the Cliffs, we headed down to County Kerry where we settled into our home base for the next few nights, a restored thatched cottage that was a couple hundred years old. We explored the Ring of Kerry, a really popular tourist route that takes you through a number of great little towns and scenic destinations in southwest Ireland. It was here where we really enjoyed just wandering about the Ring of Kerry for the next few days. Seriously – we just picked a general direction/destination and drove. It really wasn't that hard for my wife and I as we're both, um, "directionally challenged." Over the next few days we got lost and turned around a few times, but that's ok. In fact, it's kinda great. It forced us to pay more attention to our surroundings and notice things we otherwise wouldn't have. From beautiful churches to stunning mountain views, we just pulled over wherever we felt like it – as often as we (and our appetites) desired, free from the pressure of reservations or timelines. Whenever I was taking pictures, I could afford the luxury of just ambling about, snapping away to my heart's content.
Paris
After getting our fill of the Irish countryside, we headed to the next stop on our itinerary: Paris – the land of cheese, wine, bread… and more cheese. We were particularly excited to be staying in Batignolles, an authentic little neighborhood in inner-Paris. We wanted to get a taste of what it felt like to really live in and be a part of the city, and it didn't get any more real than our little studio apartment on the 7th floor. Just sitting on the patio listening to the sounds of the city was incredibly fulfilling. Check out this view!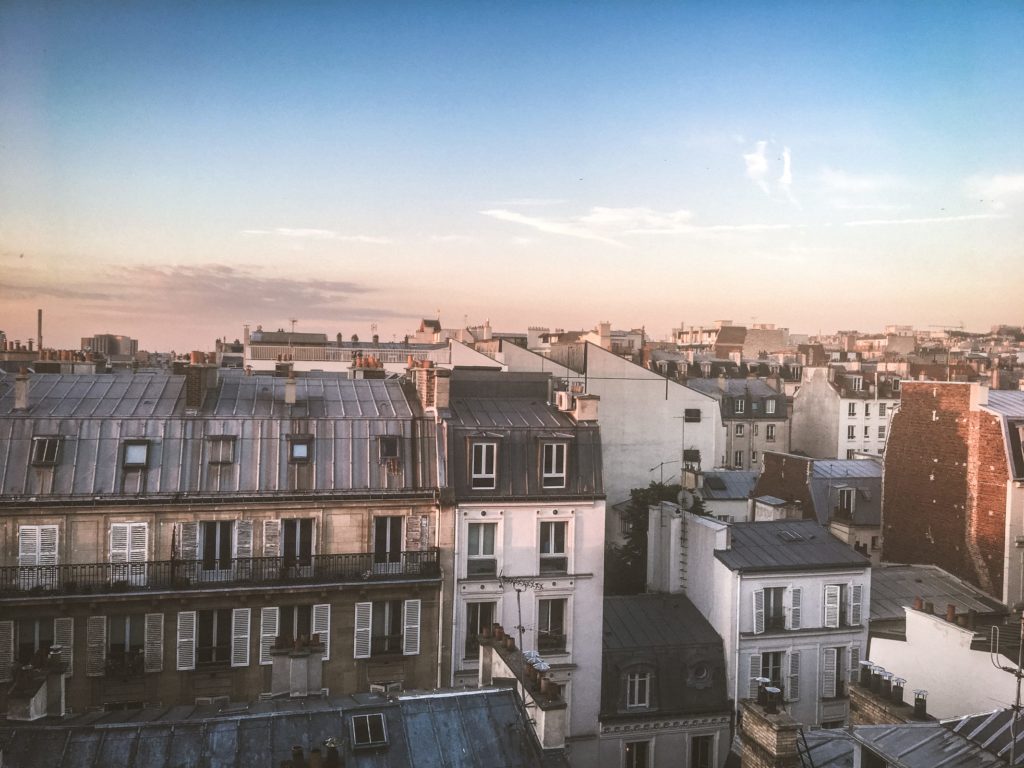 I was immediately struck by the embarrassment of architectural riches that Paris possesses. Everywhere we turned, I was struck by the beauty and magnificence of the buildings. Portals into bygone eras, I found myself often times just standing in the middle of the street (to my wife's annoyance) staring up at the buildings, gawking at their craftsmanship and opulence.
With so much to see, my wife had the brilliant idea of scheduling a bike tour that allowed us to sample some of the more well-known attractions in the city (the Louvre, the Eiffel Tower, Les Invalides, Place de la Concorde, etc.) and see which we might want to come back to later and spend more time at.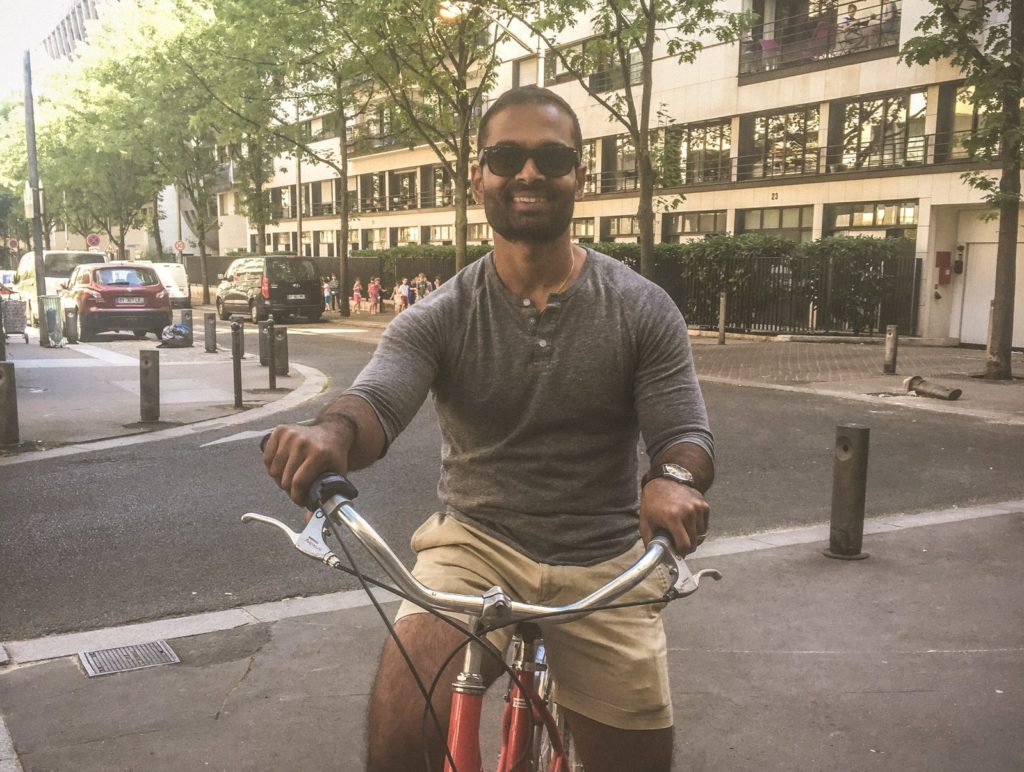 Since we were spending so much time outside and not near any charging stations or ports, our phones (and therefore my camera) would run out of juice quite often. Fortunately, we brought along our handy lipstick iPhone charger to keep our phones charged on the go – which was a lifesaver given the amount of picture taking I was doing!
London
Last but certainly not least on our trip was London. While we were admittedly pretty weary after Ireland and Paris, we thoroughly enjoyed our little London experience. Our penchant for just wandering paid off, as we got to explore little gems like Muswell Hill while also getting to take in a terrific musical (42nd St.) and strolling around Westminster Abbey and Trafalgar Square.
3 countries and 19 days later, we couldn't have asked for a better honeymoon. As I already start to look back fondly on all the memories, I've come to realize something. There's no such thing as the perfect shot that truly encapsulated everything about a scene or moment. Some of the most unassuming pictures for us were the most memorable, and it's the combination of all of them that really captured the feeling of most important moments of the trip.
So the next time you're on your own adventure, just relax, fire away, and don't fret about taking the perfect picture. You already have – you just don't know it yet.
If you'd like more great tips for taking photos while traveling, check out our guide to taking great vacations photos.