Getting engaged is a uniquely special milestone that's worthy of being documented. This is why I highly encourage couples I work with to schedule an engagement photo session. Not only do you get adorable pictures, but as a bonus, it's an amazing opportunity to get comfortable with your photographer before the big day — you're going to have to spend all day with them at the wedding, so getting to know them is vital.
As a wedding photographer, I get lots of questions about engagement sessions. But by far the number one question is this:
What can we do to ensure we get the best photos possible?
My answer? Make the session as "you" as possible. Your wedding and engagement are about you, your partner, and the promise you're making to spend forever together. You will love your photos the most if they feel authentic to you and your relationship.
Here are what I believe are the most helpful tips to make your engagement session unique to you and your love story.
Pick a meaningful location.
Location is important, as it sets the backdrop for all your photos. Take some time to think a little outside the box. Are there places that hold special significance to your relationship? Maybe a place that you and your partner frequent together.
I've had couples come up with so many fun and unique spots —  from a cozy session in their home to their favorite coffee shop. A gorgeous natural landscape where they got engaged to the spot that showcases the skyline of their favorite city. Any choice is a great choice as long as it's meaningful to you.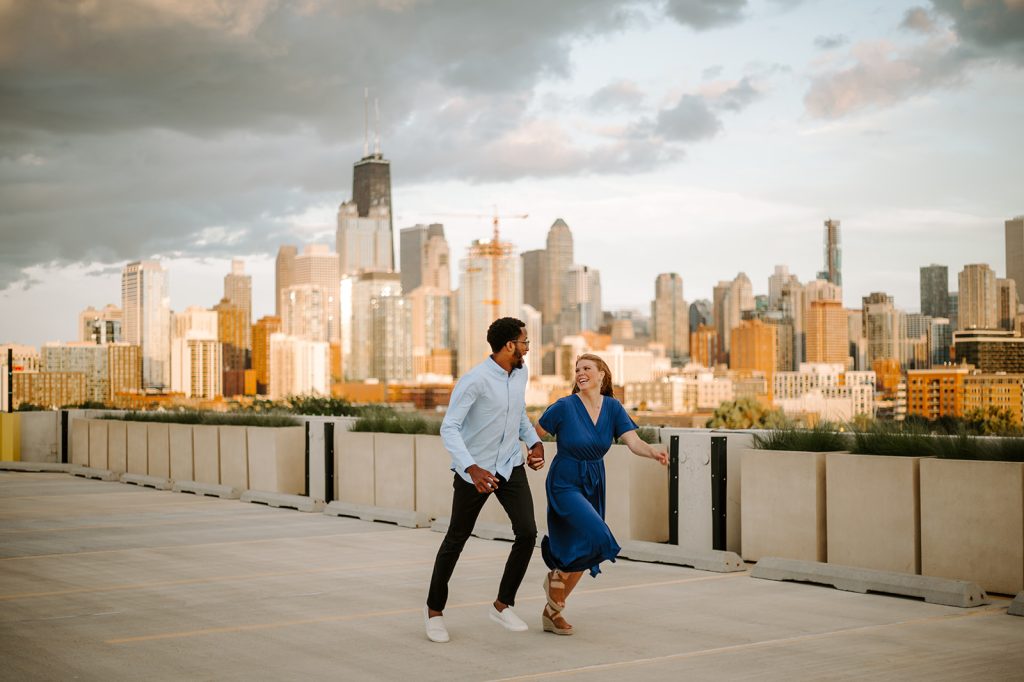 Make it an adventure.
It's normal to feel nervous before your engagement session. Turning it into an adventure is an easy way to kill the nerves and make sure your session is fun. And if you feel comfortable during your session, your photos will showcase so much more genuine emotion.
See if your photographer is willing to play some fun music from a Bluetooth speaker or choose a favorite trail or park to explore. You can also give yourself something to look forward to once the session is over. Go camping nearby, eat dinner at your favorite restaurant, or have a cozy date night and watch your favorite show together.
Adding these elements will make your session feel less like an awkward repeat of your senior photos and more like a fun and adventurous night out together.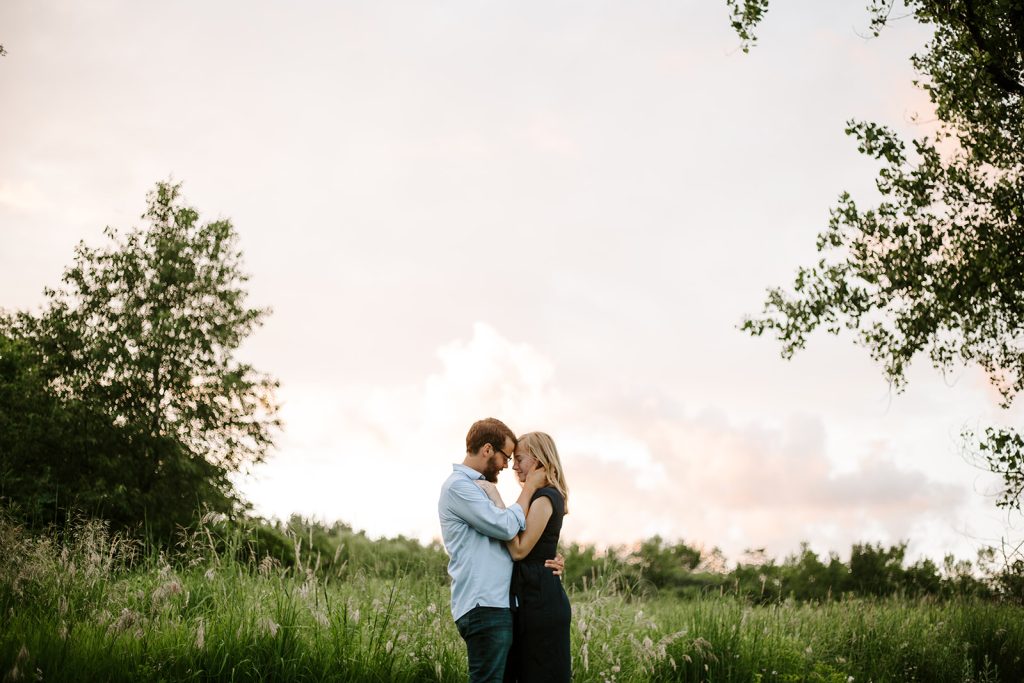 Bring fun props.
Props are an easy way to add a unique flair to your session. Just make sure you're picking items that actually have significance to you. Do you love pizza night at home? Bring some pizza and wine and have your photographer grab some cute snuggly photos. Love canoeing? Pick a location with easy access to a lake and spend part of your session paddling around. Bike enthusiasts? Take some fun photos as you cruise a path you love. Small props like a bouquet of flowers, blankets, and picnic baskets also make great additions to any location.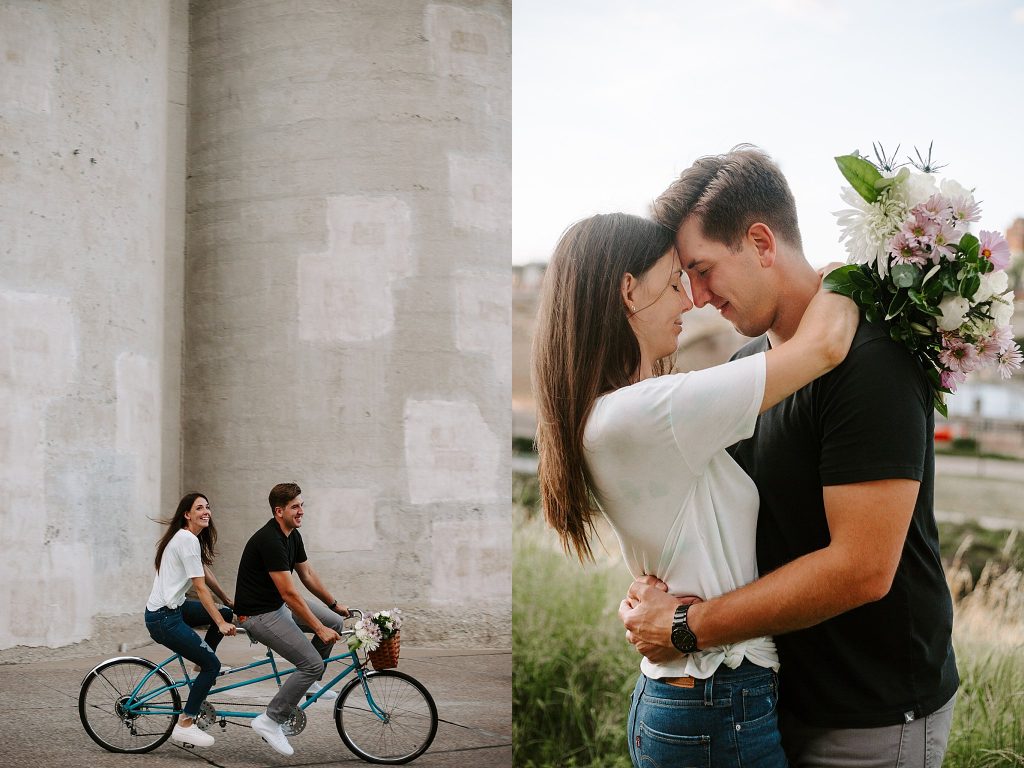 Pack multiple outfits.
See if your photographer is willing to photograph you both in multiple looks. I suggest packing a couple different outfits that you love. You can even keep one look more casual and then go dressy with the other.
Wear one that you'd wear for a casual afternoon out, then bring another more suitable for a fancy date night. This really helps add variety to your session. The most important thing is that you pick outfits that look and feel like you. Don't feel like you need to change your whole sense of style for your shoot — that's the recipe to feeling uncomfortable. If you pick something you feel amazing in, the photos will look amazing.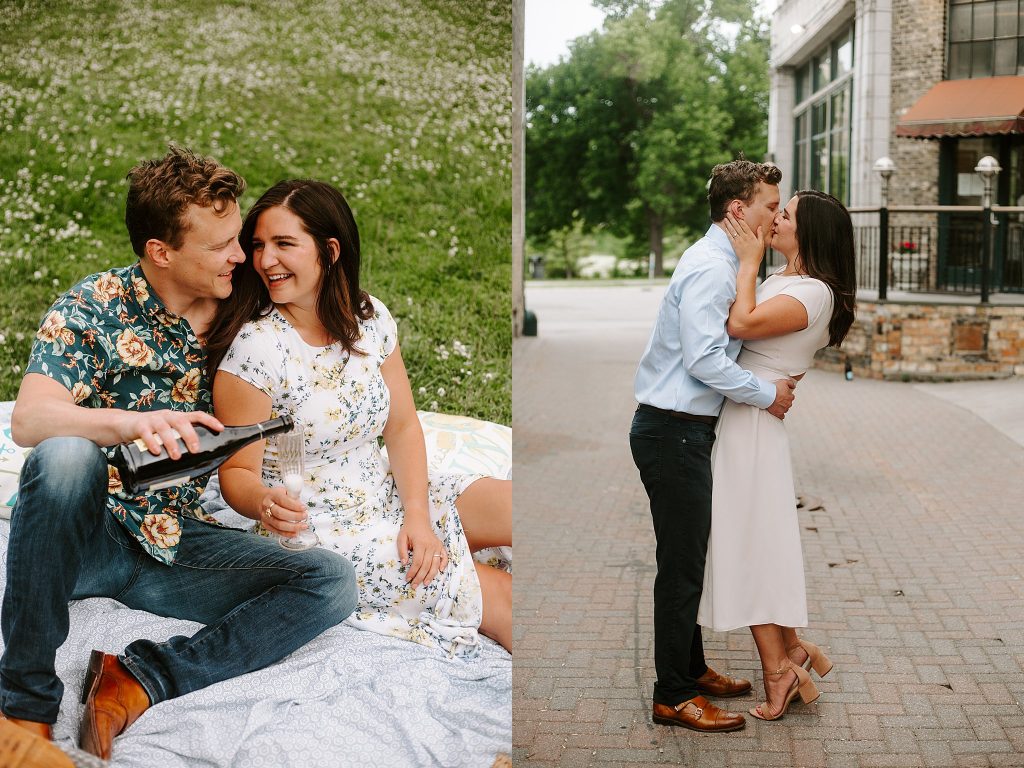 Bring along a pet.
If you have a furry best friend, don't miss out on this opportunity to grab some fun family photos! You don't have to include your pet for the whole session, but you'll be so happy to have a few photos together that you'll cherish.
Bring along a friend who can act as a handler, taking care of your pet when they're not needed in the shots and keeping them happy and occupied. And don't feel that including pets is limited to dogs. I've seen people have success with all types of pets. If you have a pet that really shouldn't leave the house, consider doing an in-home session, or starting at your home before moving to your main location.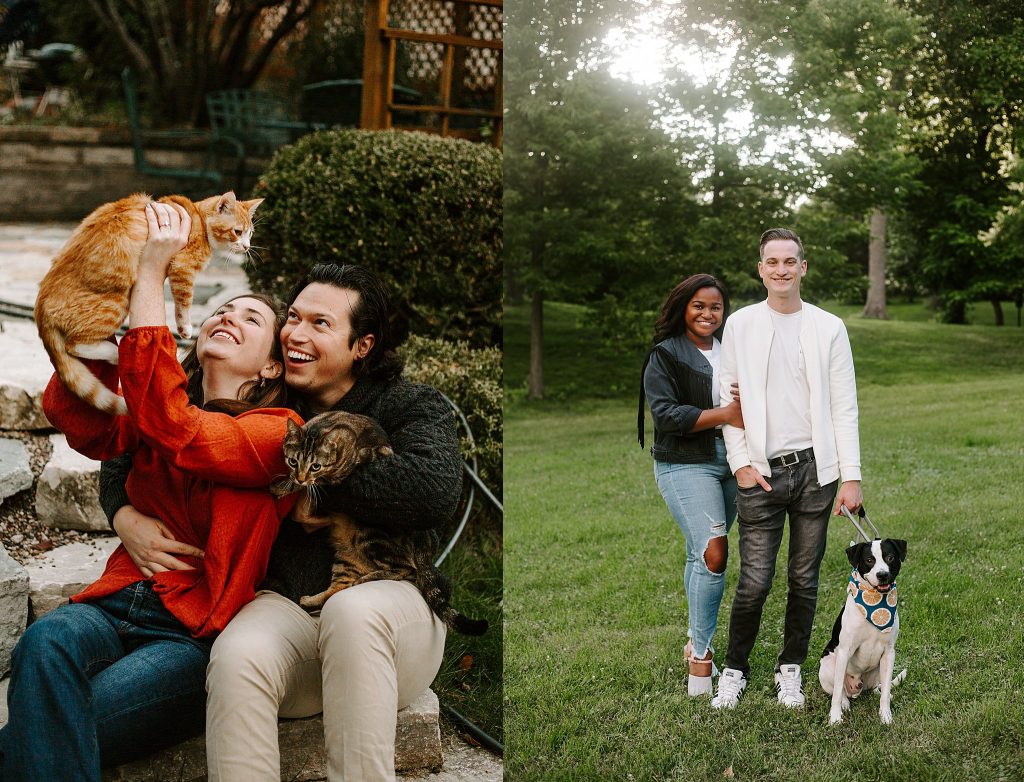 And that's it. Five easy ways to personalize your session and get the engagement photos of your dreams. At the end of the day, the name of the game is doing what feels true and authentic to you and your relationship. If you stick to that — I promise, you'll love your images forever!
Are you looking for more tips on how to take timeless engagement photos? We've got you covered.