We believe in the power of the printed image. Pictures have the power to leave us speechless, or inspire and move us into action. For many photographers, it takes years of practice to frame and expertly stage a photoshoot. For others, like twelve-year-old Anthony, it just comes naturally.
Anthony's passion for photography is more than just a hobby. It's a way of life that has helped him deal with his autism.
Photography allows him to pour his emotions into something tangible and connect with others. Anthony's passion lies in taking pictures of cars. But not just any cars: he excels at taking pictures of model cars in a way that makes them look life-sized.
Recently, Anthony and his Mom, Ramona launched a Kickstarter campaign to turn his pictures into a coffee table book. To say they exceeded their goals is putting it lightly. They more than doubled their goal and garnered the attention of the entire nation.
We had the pleasure of talking with Anthony about his passion for cars and his skills as a photographer, as well as Ramona, about being an inspiration to other families going through similar experiences of their own.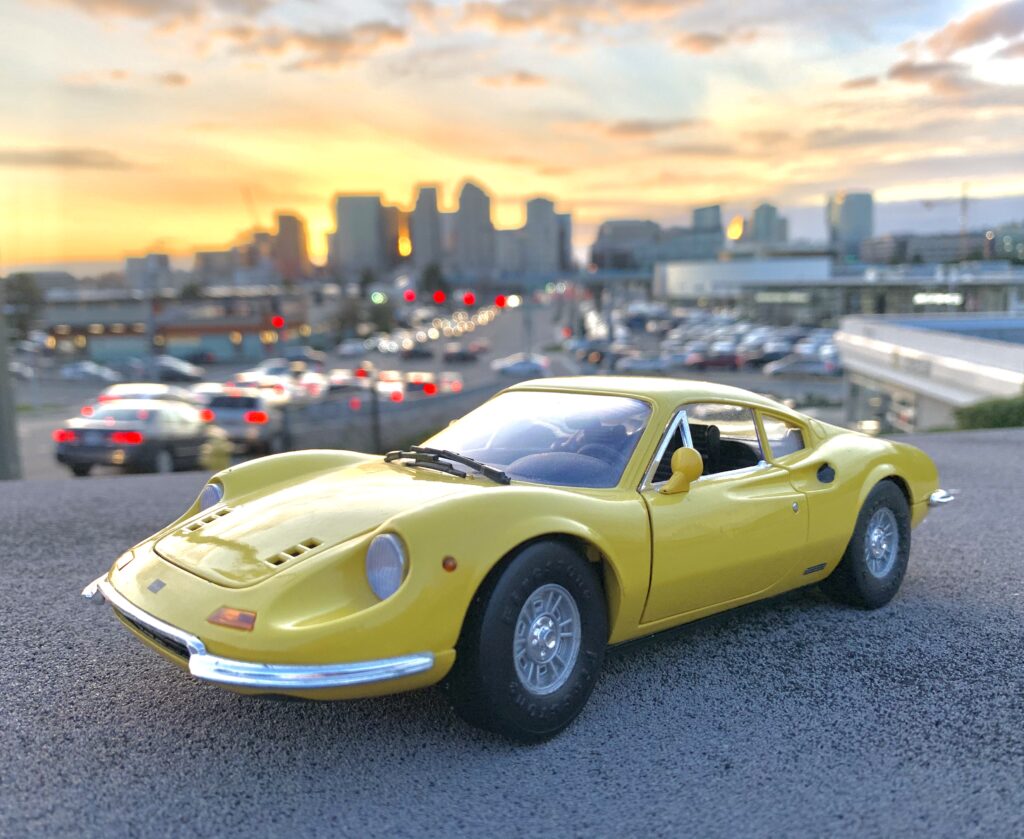 Anthony's Natural Talent
Anthony's passion for cars started when he was very young. "His first words were the makes and models of cars," said Ramona.
Over time this hobby evolved to include taking pictures of his model cars. He started taking photos of his cars when he was six. Understanding perspective is something that came naturally to Anthony. His mind could just see the best way to frame and position cars. "He would take them outside to make them look real, and even at that young age, they were pretty incredible."
Ramona loves seeing Anthony happy and doing what brings him joy. She also loves the mother and son bonding time they get whenever he takes photos. "I enjoy it almost as much as he does. We go off on little adventures together looking for the perfect spot. I am so excited to check the camera roll to see what he comes up with next."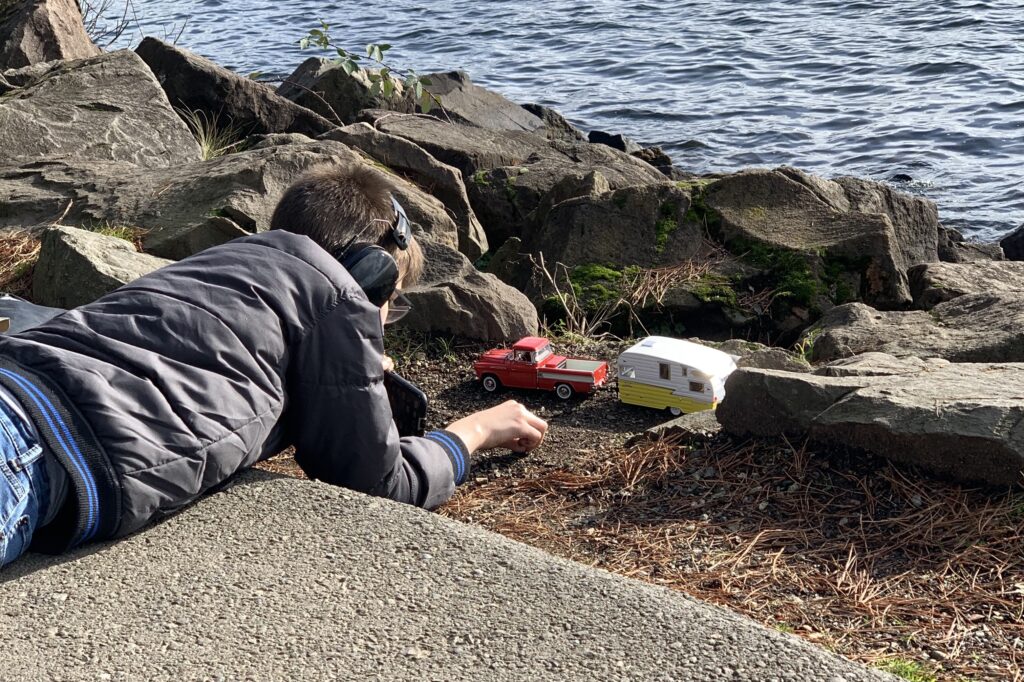 Small Cars, Big Inspiration
Anthony has become a bit of a local celebrity in his hometown of Seattle, WA, but he gained nationwide recognition with his Kickstarter, Small Cars, Big Inspiration. 765 supporters raised over 200% of the original goal, with more than 400 ordering Anthony's limited-edition, full-color coffee table book.
One of the most daunting parts of working on the coffee table book was choosing just a hundred photos to include. With hundreds of cars in his collection and photoshoots occurring every day, it's no surprise that there are thousands of incredible pictures to choose from. And Anthony doesn't have a favorite picture he's taken— he loves everything about cars and loves every car in the whole world.
His Facebook group has nearly 150,000 members, and he receives model cars from fans all over the world every week. But it's not just model cars that he's received. Superfan Greg A. Wilkinson gifted him a 1957 Ford Custom 300. "A real car. Not a toy," said Ramona.
Once the book is finished, Anthony has endless plans ahead. "Lots more photoshoots with more and more elaborate settings. He's also got plans to restore his Ford Custom 300."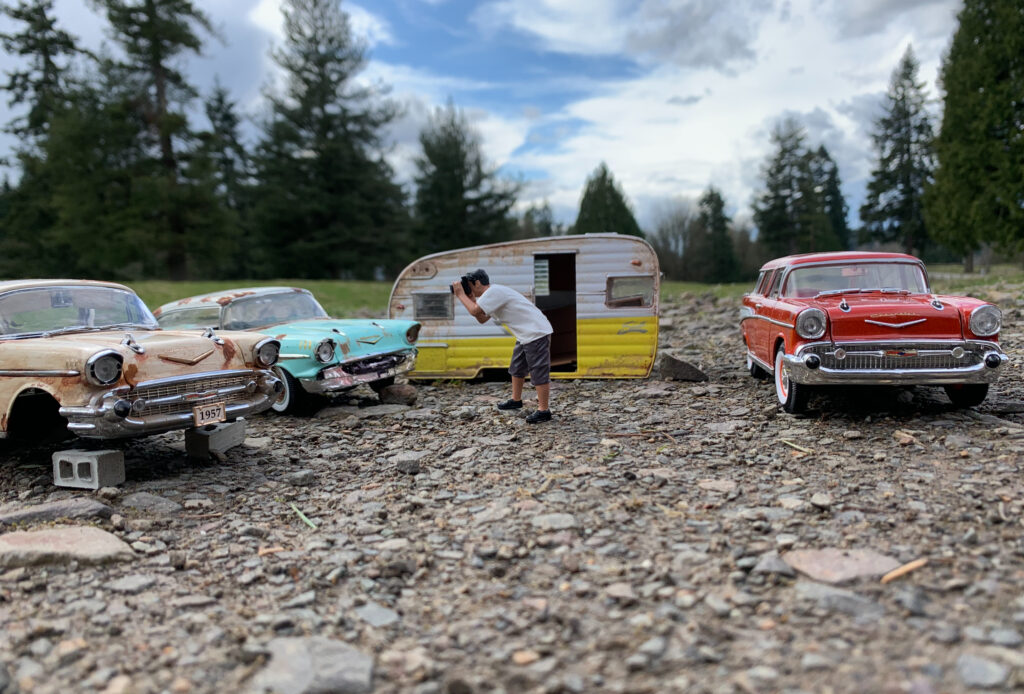 On Being An Inspiration
Ramona has been thrilled and touched at the reception Anthony has received. "I never expected the public would like his photos as much as they do. As a mother, everything your kid does is amazing. When he started to gain this huge following I was pleasantly surprised to learn I'm not the only one who thinks he's awesome. He has a following all over the world now."
She also wants to encourage parents with kids facing similar challenges not to give up. Photography isn't just something Anthony loves to do — it also helps him deal with the daily challenges of autism.
"He's extremely calm and happy when he's either working on the cars, displaying them, or out taking photos. It's also been a great way for him to reach out and connect with others. It gives him something to be proud of and builds his self-esteem."
One of the main reasons Ramona wants to share Anthony's story is to give families hope for the future and remind kids anything is possible. Like Anthony, sharing their talent can be an inspiration to others as well. She also wants to tell parents to stay hopeful and positive, no matter what anyone is saying.
"During Anthony's upbringing, we encountered professionals that had very pessimistic outlooks on what his future would look like. We refused to listen to those voices. Instead, we focused on his strengths and used positivity to conquer the more challenging things."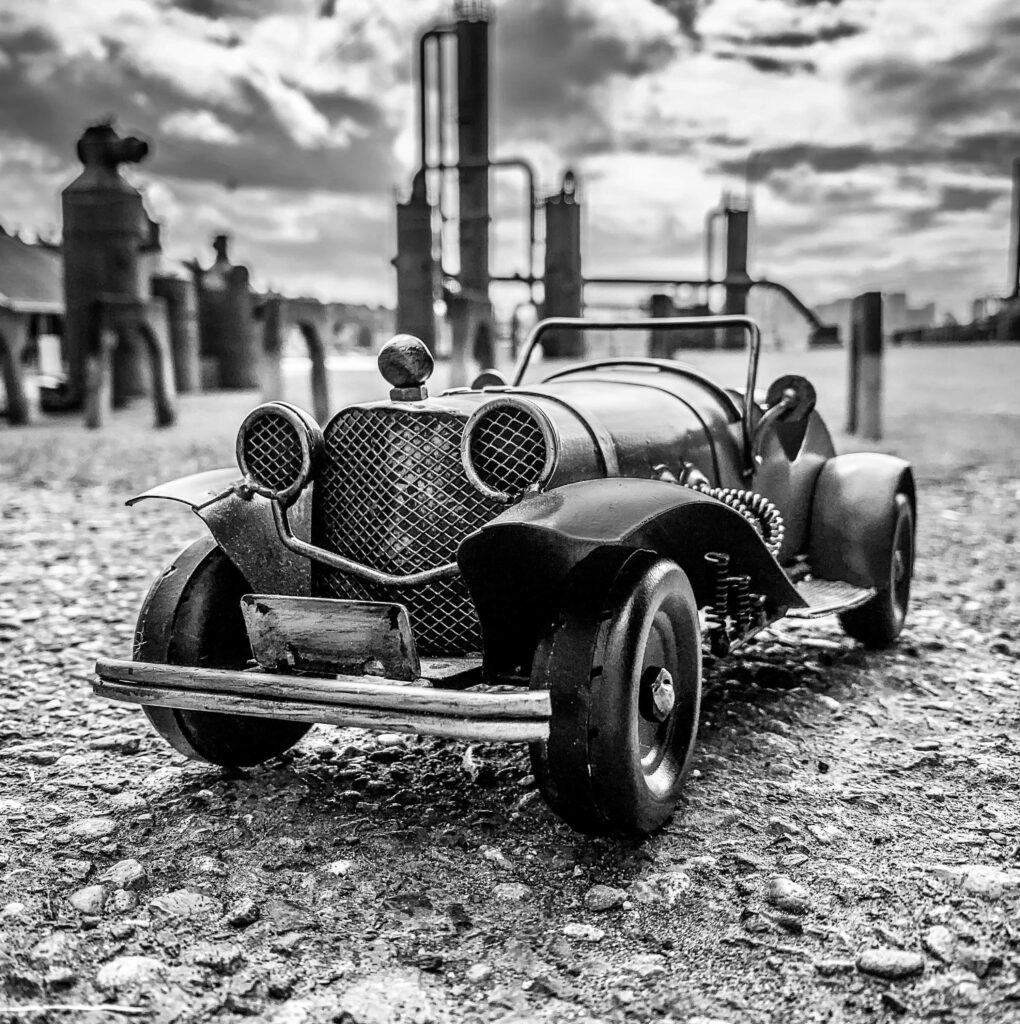 Let's Get Going!
Ramona said although Anthony doesn't like to talk about his feelings, she knows he's the happiest he's ever been with all the attention he's getting. "Imagine what it's like for him. Every day since kindergarten, he's been told how he does things wrong. Now all of a sudden people from all over are showering him with attention about how he's doing something very right."
As for Anthony, he's excited about the future and has an awesome message for kids getting started with their hobbies and passions: "Good job! Let's get going!"
With hundreds of model cars to choose from — and dozens of new ones being sent and donated to him each week — his upcoming photography opportunities are limitless. We can't wait to see what's next for Anthony!
We love that Anthony found a hobby that makes him so happy. Lucky for us, his hobby also happens to bring a lot of happiness to a lot of other people as well.
His love of photography is an inspiration to all of us and reminds us of the reasons we're so passionate about pictures. It's also a great reminder that you're never too young to start chasing your dreams — and that with enough hard work, determination, and drive, you can overcome any obstacle you're facing.