My iPhone has caught some of the best moments in my life. Holding my son for the first time, my baby's first steps, and funny moments with the kids that would make you cry. Those moments shouldn't take a back seat just because they weren't captured with a DSLR.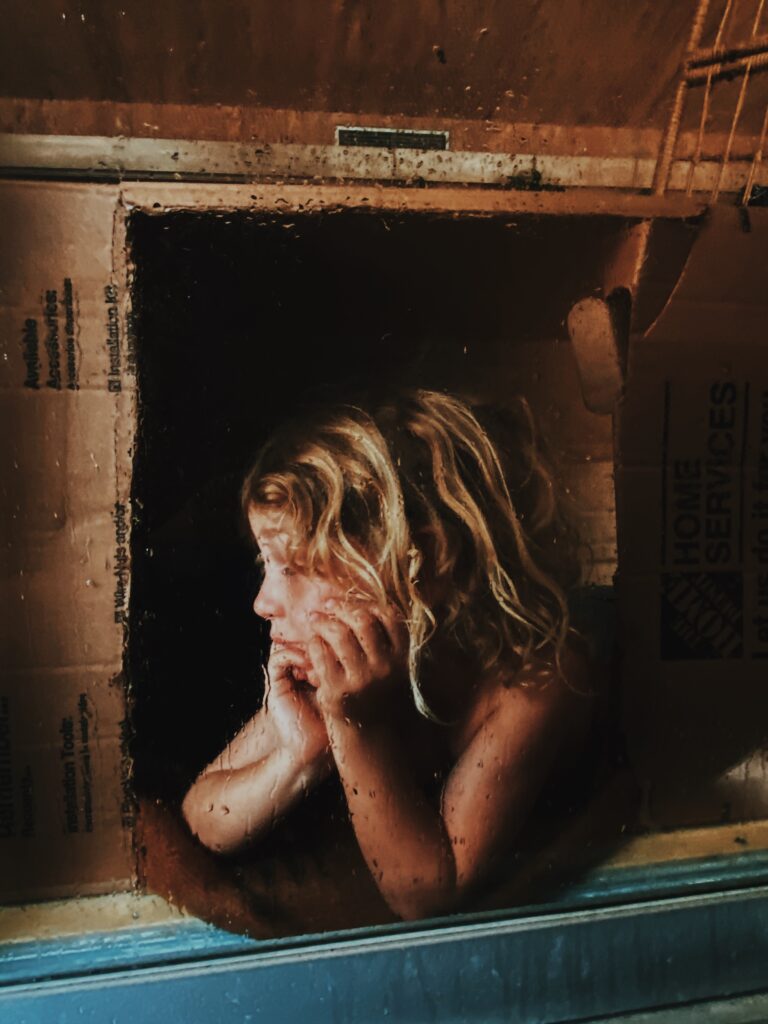 Today we'll be going over tips on adjusting your smartphone's camera for light and composition, and my favorite editing apps that will really bring your images to life.
Keep one thing in mind when going in and creating images with your children. I find I get the best results when I go in with no expectations and let them lead the way. Otherwise, you are in for a lot of frustration and no one is going to have any fun at all.
Try to choose a location that has really great light and that the kids will enjoy exploring or playing in. I will suggest prompts to them, ask them silly questions or hand them things I would like to incorporate into the image, but ultimately the more they can have an equal say in what they are doing in the images, the easier they are to work with and the better and often more creative the images will be.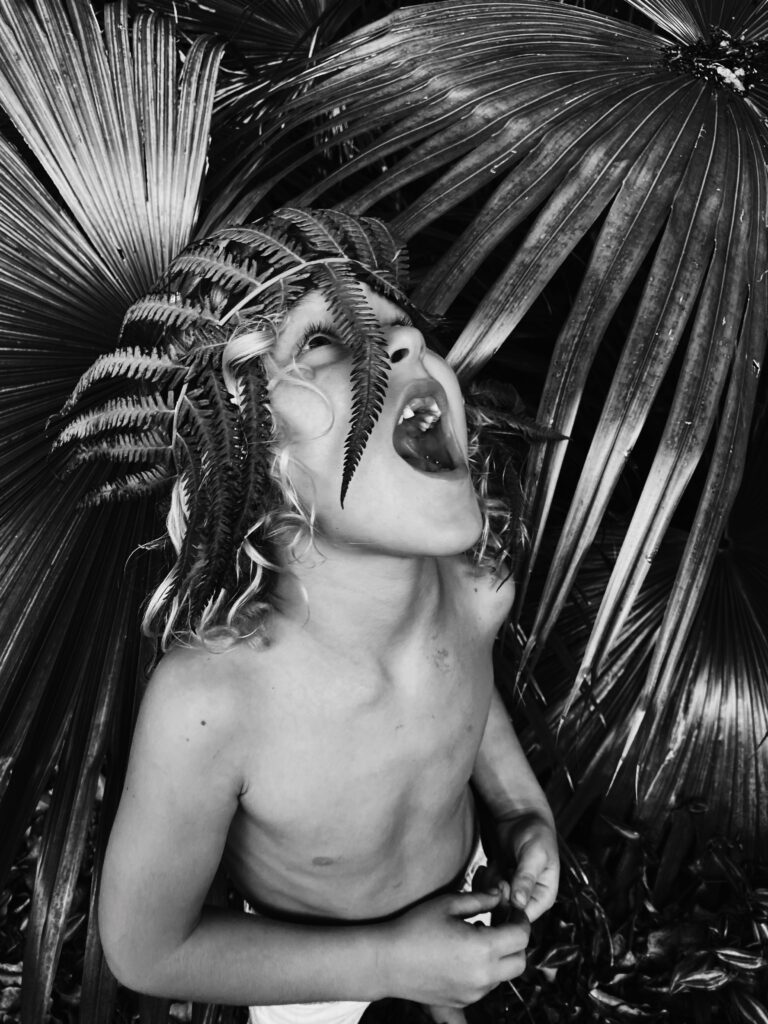 With just a few technical pointers, you can learn how to better see the light and know small, subtle changes you can make in a moment that will take an image from one that is forgotten on your camera roll to one you have to print and hang in your home.
Technical Tips
Wipe off your lens. You would be surprised how quickly it gets smudged. A quick wipe will make a dramatic difference in the quality of your images.
Use your rear-facing camera. The resolution of the front facing-camera is typically a lot lower and the quality isn't as impressive.
Switch on your camera's gridlines. This will help you compose stronger images and keep the lines in your image straight so you can really focus on what matters in the image.
Create a camera shortcut on your phone. I have mine on the lower right-hand corner in a menu that is always visible, so I never have to swipe through menus to find it and risk missing a moment.
Shoot with "Live Photos" on to capture 1.5 seconds before and after the image you actually take. This enables you to go back later and choose a "Key" photo from those 3 seconds. Really helpful if someone closes their eyes during a fast-paced shot. You can also create Boomerangs, GIFs, and slow shutter images with this effect.
Tap the screen and drag your finger up or down to adjust exposure. I typically need to bring the exposure down on my images to create a more moody feel.
Composition
When trying to create stronger images, focus on trying to create stronger compositions. There are a lot of rules when it comes to composition but some of my favorites are the easiest to learn.
Centered
Simply place your subject in the middle of the frame. Although this composition is often thought of as a bit boring, I really use it all the time. Just try to be sure the connection being captured is strong enough to carry the image or that there is something interesting going on in the background.
Rule of Thirds
Now that you have your grids turned on in your camera, this one is really easy. Place your subject anywhere that the lines intersect on your grid. For really compelling images, have more than one point of interest on more than one intersection.
The Golden Spiral
This one can be a bit more complicated to imagine, but with enough practice, you'll start to get the feel for it. The idea is to create a compelling image by placing your points of interest throughout the frame in a way that leads the viewer's eye through the entire photo. You should place your subject within the smallest box in the spiral and position other areas of interest along the remaining curve to lead the eye through the frame.
Switch Up Your Perspective
Bored with the images you're taking or don't like the background? Try shooting from above to get a bird's eye perspective, or get low and shoot up to the sky.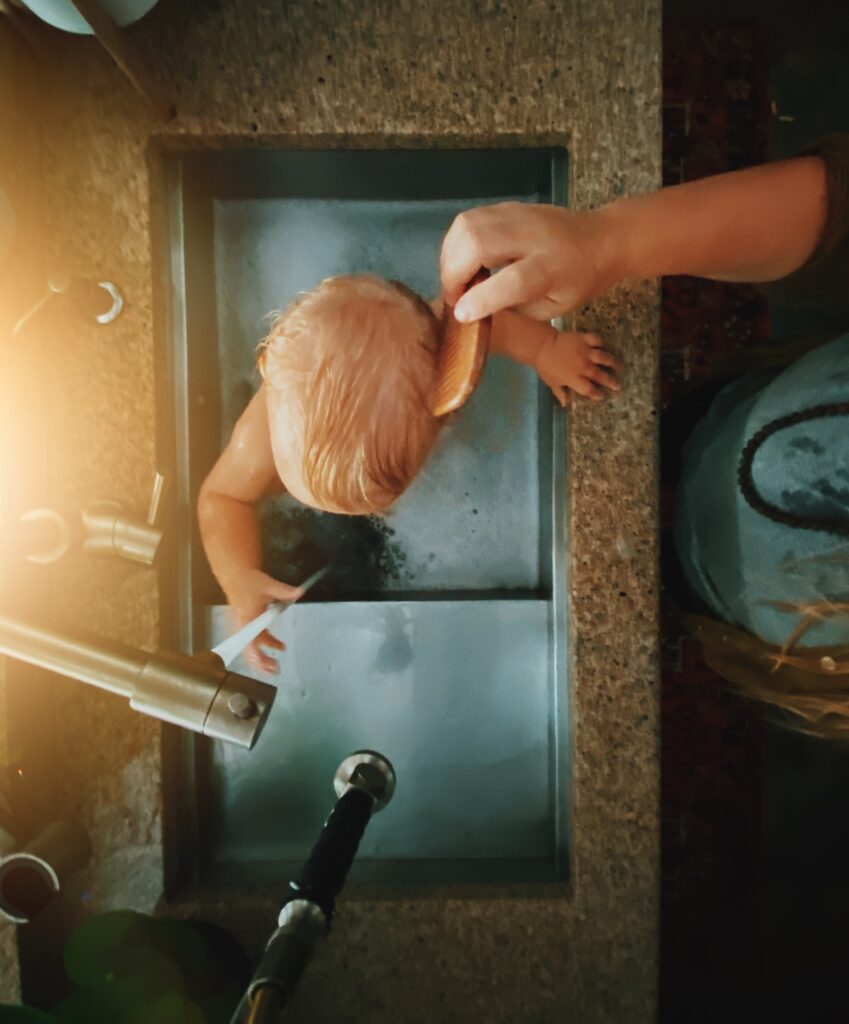 Light
Light can dramatically impact the story your image tells and is incredibly important when trying to create better images with your iPhone. Choosing the right light can make it nearly impossible to tell whether the image was even taken on an iPhone.
I like to imagine the image I'm capturing as a painting. What parts of the scene would I want to include? Does every element help to tell the story? Can I remove anything that doesn't?
Use natural light and avoid flash as much as possible. When you are indoors, turn off all the lights and experiment with curtains and doors, letting lots of light in or only letting a sliver of light in to create drastically different looks in your imagery. If you're used to only shooting well-lit images of people, try shooting and using light to illuminate just the parts of your subject that tell an interesting story for a more dramatic effect.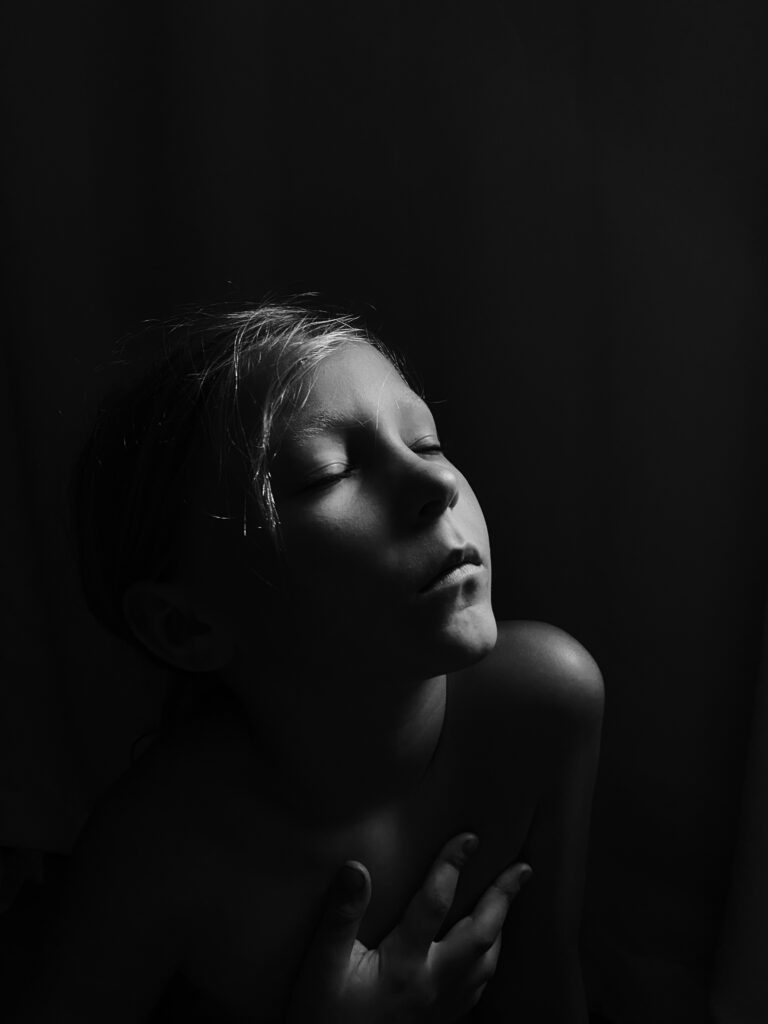 A really great creative exercise to try is moving your feet and exploring all perspectives and angles of light with your subject to find what will create the most compelling photograph.
Sometimes I don't even know what that is until I start editing my images, so I'm always moving all the way around my subjects at all times to try and discover what photographs best.
Editing Photos
I love being able to capture images on my phone and edit them there as well. For me, this means I can share them so much faster and, if I'm honest, these images also have a better chance of seeing the light of day than something I capture on my DSLR because they are always with me.
My favorite apps to edit with are:
I do the bulk of my exposure, cropping, and color grading in this app. You can download it for free and gain access to some really great presets, or pay for access to their entire collection. They also have an interactive community where you can share your images and view other images edited in the app. My favorite feature is that all images edited show what preset they were edited with, so if you see something you like, you can emulate it yourself.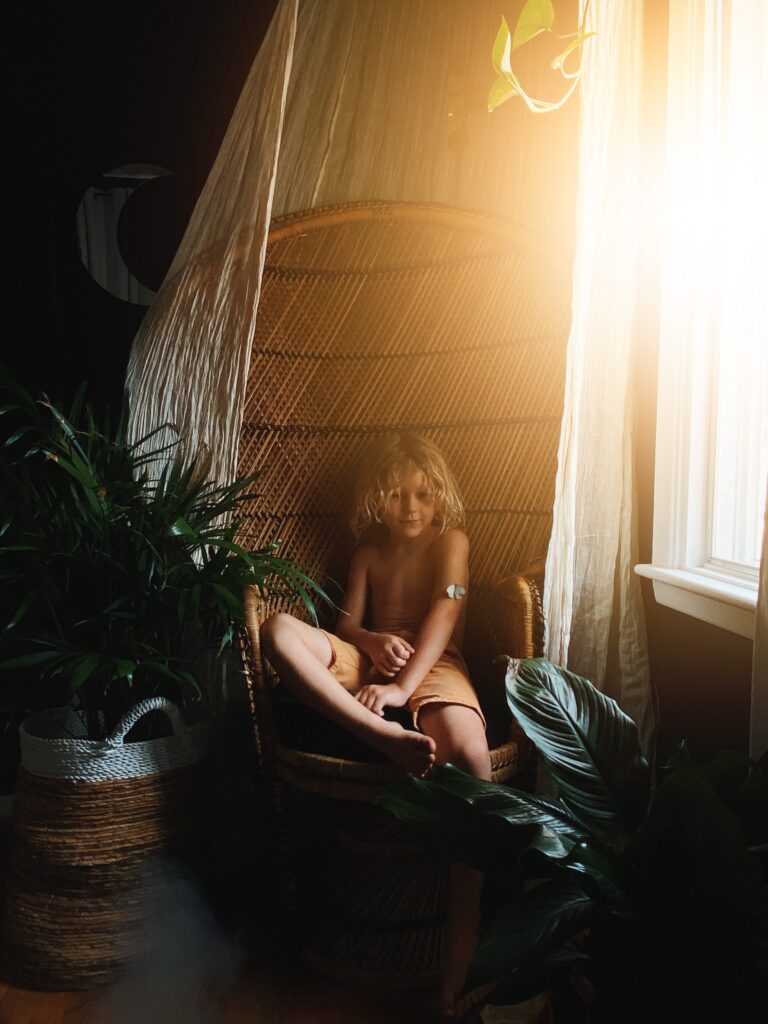 I love a good sun flare, but it can sometimes be tricky to photograph it exactly the way you want. Lens Distortions has a variety of different effects you can layer onto your images: from a wide assortment of beautiful sun flares, rain, snow, and even fog effects. They are so much fun to play around with and can turn an otherwise forgettable photo into an extraordinary one.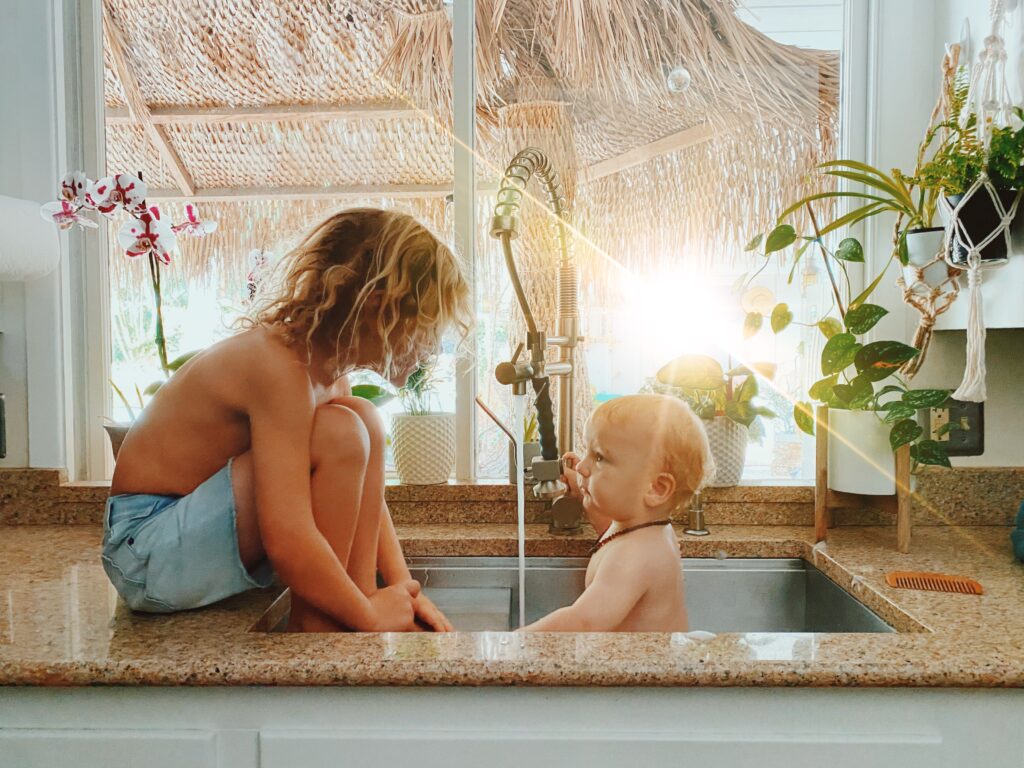 This is a really fun photo editing app. It applies different filters and you can also apply really great light leaks on top of the color grading for a fun, vintage feel.
This app has a lot going on and lets you add sunflares as well. I love the textures they offer, specifically the dust and grain textures you can add on top of your image to give it that vintage, filmy feel.
I hope you enjoyed these tips and learned a few new tricks for shooting images with your phone! Taking images of my children with my phone was how I got into and fell in love with photography and ultimately made a career out of it.
Just remember: the sky's the limit. Work on honing your voice and discovering your style and all the technical stuff will come easily after, I promise.
---
Thank you so much, Twyla, for the wealth of information. If you want to learn more about this, you can check out Twyla's video training sessions that she did on our Facebook page. You can also read our interview with her about taking authentic, emotional photos.