Our beloved furry friends may not understand all the fuss over the most wonderful time of year, but it's up to us humans to help them feel the holiday spirit. One way to ensure that our four-legged companions experience those unmistakable warm seasonal fuzzies is with a holiday pet photo.
Whether you plan to use the snapshot for a holiday card or to decorate your mantel, here are seven tips for snapping great holiday pet photos to help you capture your pet's true personality (along with their best side).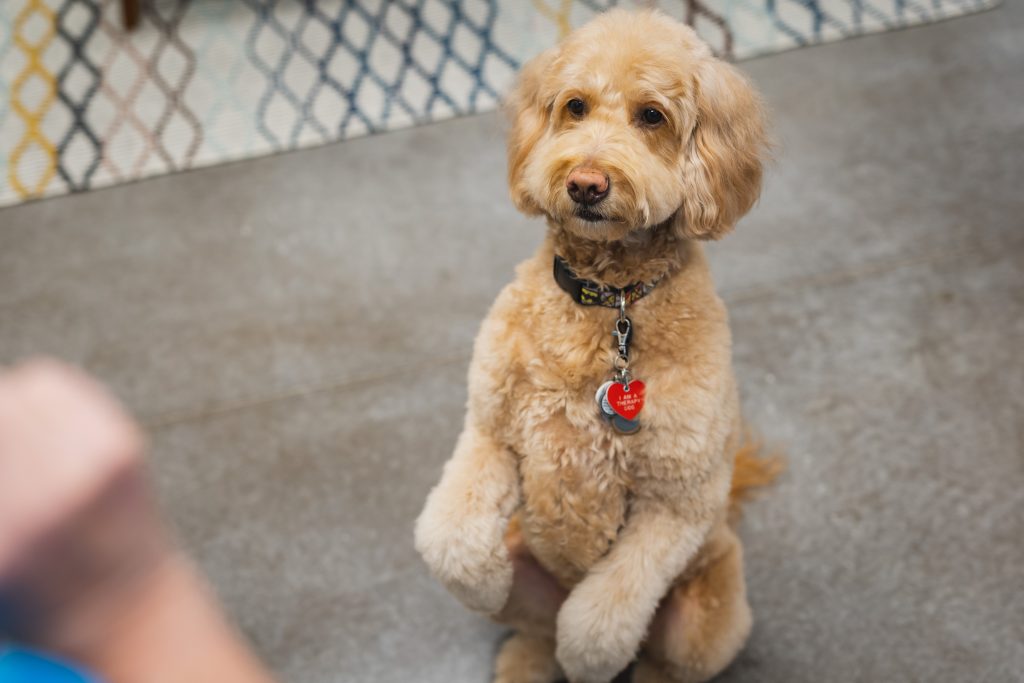 1. Help pets get camera-ready.
For your pets to successfully channel their inner models, comfort is vital. So, before the photo shoot, groom and pamper them a bit. Then, take your pet for a walk or a trip to the park to expend extra energy. This way, they'll be less antsy when it's time to sit for the photo.
Also, come prepared with methods to grab and hold your pet's attention. For example, use treats, squeaky toys, baby voices, or whatever slightly ridiculous tactics you must keep your furry friend focused on the camera.
2. Location, location, location.
Pets unofficially rule the roost (those are the rules, we don't make them). Therefore, keep things interesting with a creative photo shoot location. For instance, gather your pets for a group photo in a pumpkin patch. Capture your doggie's best side in a Christmas tree farm photo shoot. Then, take them to an animal-friendly holiday lights display and take snapshots in front of their favorite illuminated backdrop.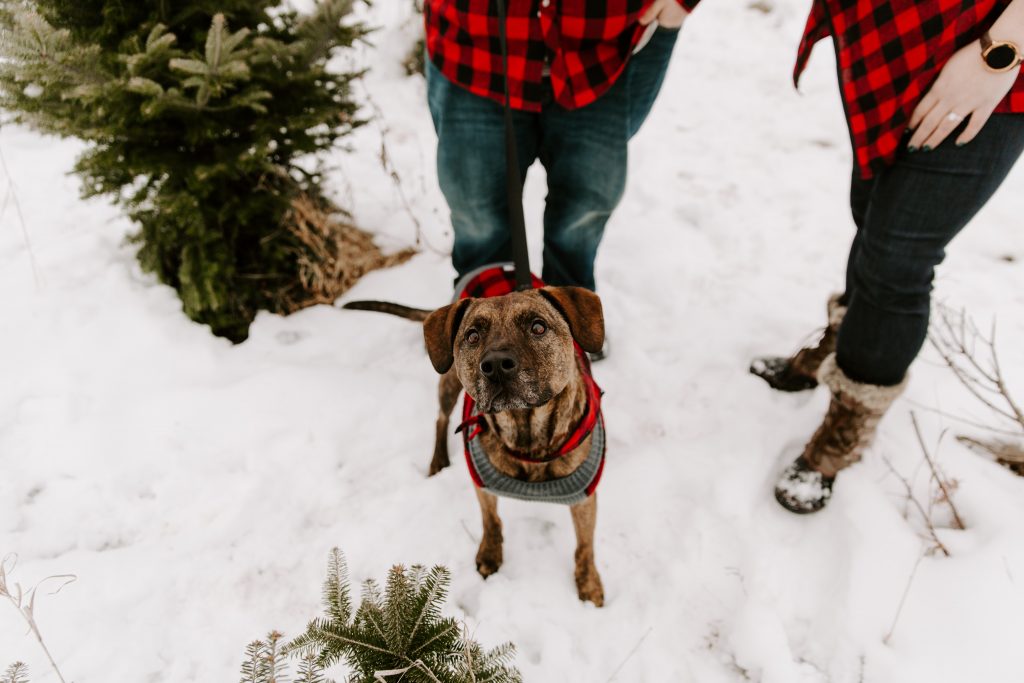 3. Use nature as a backdrop for holiday pet photos.
We've seen plenty of hilarious, photo-worthy animal reactions to fall and winter weather. So, if you're aiming for funny holiday pet photos, capture your pets interacting with the elements. For example, snap your furry companions pouncing in a pile of snow or playing chase in the yard. Additionally, schedule photo time when there's plenty of natural light, such as right after sunrise and just before sunset.
4. Take photos at ground level.
Pet photography experts laud this approach because it provides a view of your pet's perspective. After all, the image is all about these lovable creatures. This photography approach will ensure that your pet is the focal point in your holiday pet photos.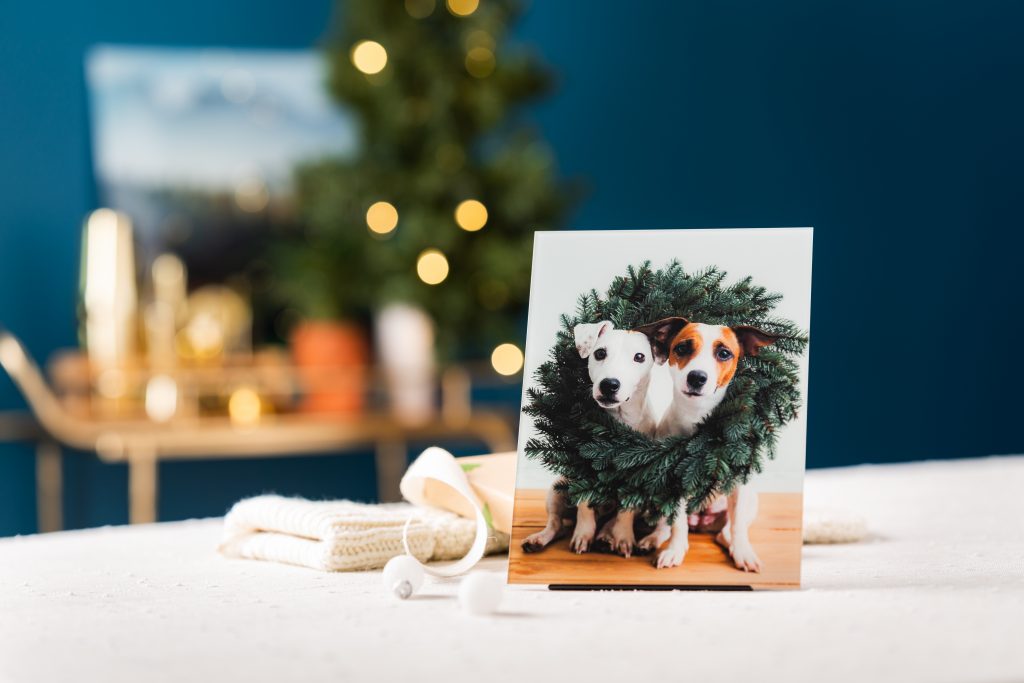 5. Accessorize, accessorize, accessorize.
Your fur baby is probably uber precious without the use of accessories. However, photo props can help to enhance your pet's natural charm. Use string lights to enhance your kitty's gorgeous eyes. Dress your pup in reindeer ears. Give your kitties the spotlight by encircling them in a garland wreath. Have your animals don ugly sweaters in front of the Christmas tree. Whatever prop you use, have fun! Also, keep it simple. The less distracting the props are, the more likely your pets are able to focus and relax.
6. Keep it candid.
If you simply cannot convince your pooch to pose for the camera, capturing them doing everyday things will still create a memorable holiday pet photo. A snapshot of your doggie nodding off next to the fireplace or cuddling with a fuzzy holiday blanket works just as well as a pre-arranged pose.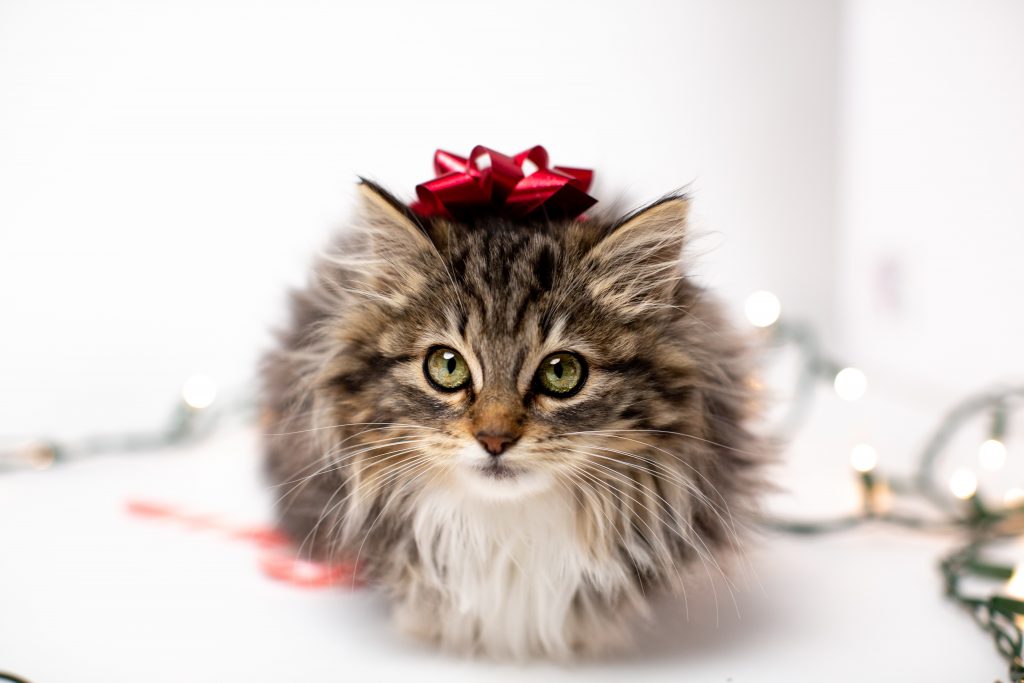 7. Take plenty of photos of your pet.
Like photo shoots with humans, rarely will you capture the desired holiday pet photo in a single shot. Multiple photos allows you to experiment with different angles, lighting, costumes, and positions, all while leaving room for photo flaws like an impromptu catfight, a prop mishap, or a sneeze mid-snap from a family member. When you're done shooting, you'll have plenty of options to choose from and a heartwarming, one-of-a-kind holiday pet photo.
It's no wonder that pets are one of our most printed photo subjects (hello, cuteness overload!). This holiday season, spread some paw-liday cheer around your home with elegant glass prints of your furry friends. With multiple sizes and styles to choose from, you can decorate with a single glass print or create an elaborate Photo Wall. Or give your fellow pet parents the gift of DIY with a Fracture digital gift card so they can print their own pet photos. The possibilities are endless—we can't wait to see your prints in your home!