Every year the aurora borealis produces thousands of stunning and unique pictures. Those iconic shades of deep winter colors paint the night sky with light, and you can't help but be transfixed by the hues of northern lights photography.
But you might be wondering, where do you photograph them? When do you photograph them? How do you photograph them? What are the best settings for photographing aurora borealis? We want to know all that, too! So we've talked to some of our friends who know how to take pictures of northern lights, and this is what they said.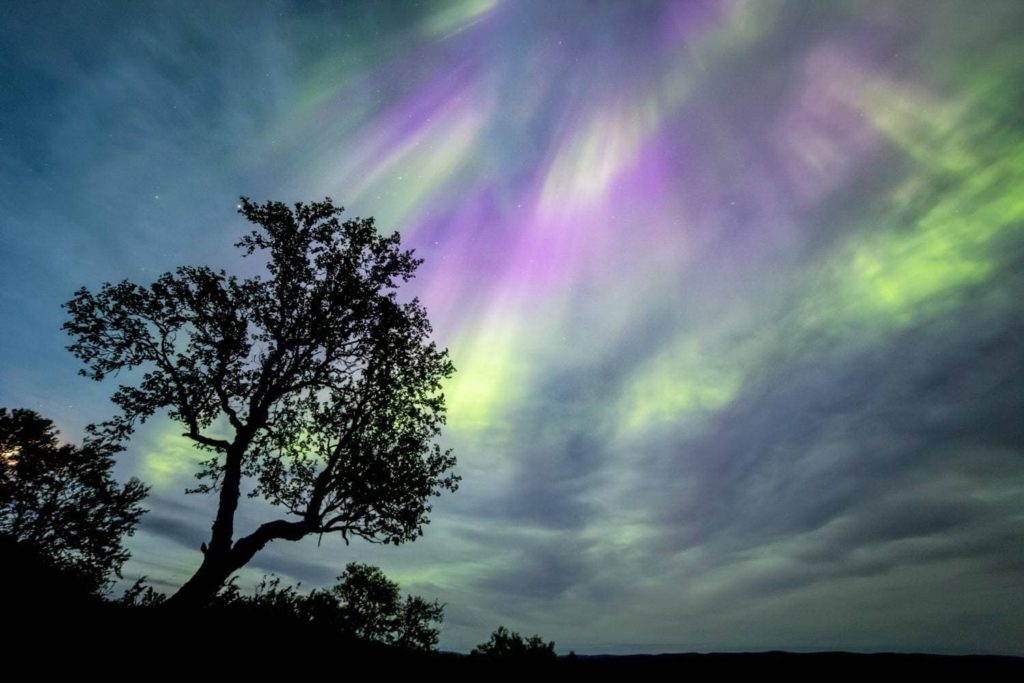 Get away from the city
As with most nature photography, Christian Hoiberg says you need to get away from streetlights to capture the best northern lights photography. While it is possible to have a glimpse of the aurora in a smaller Arctic town, the experience will be much more memorable if you find a dark location.
Just think about how many stars you see in a dark field compared to the downtown of your city. In fact, it's the same with the northern lights; the darker it is, the better you see them.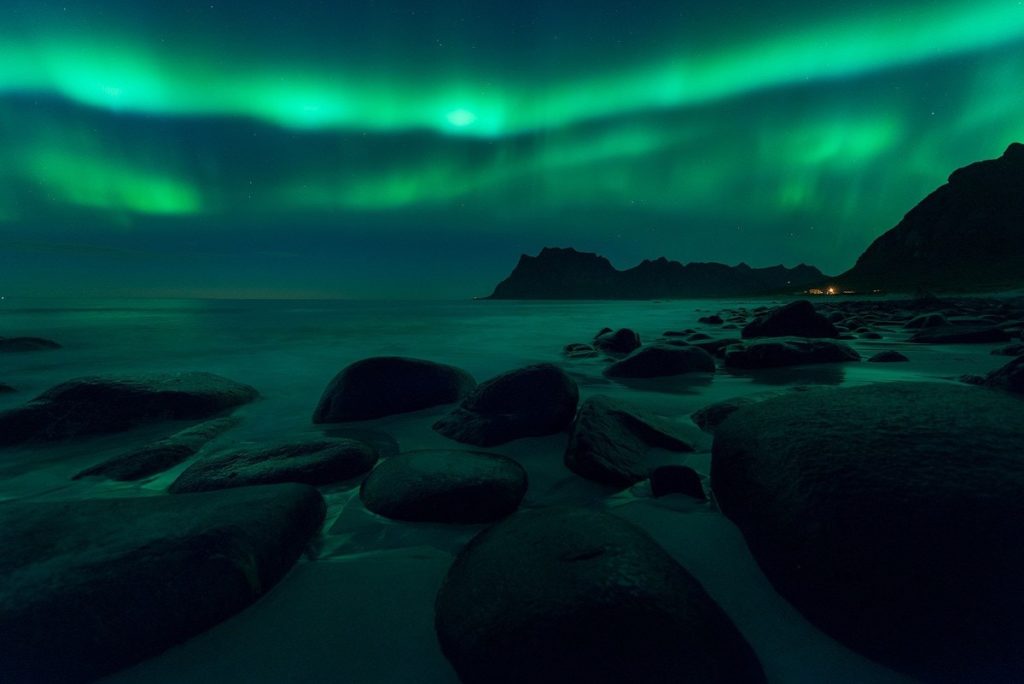 If you're looking to learn how to take pictures of northern lights, Hoiberg recommends finding a place as far as possible away from light pollution. If that's not possible, at least find a street or park that doesn't have artificial light.
"Trust me, it's going to be a completely different experience!"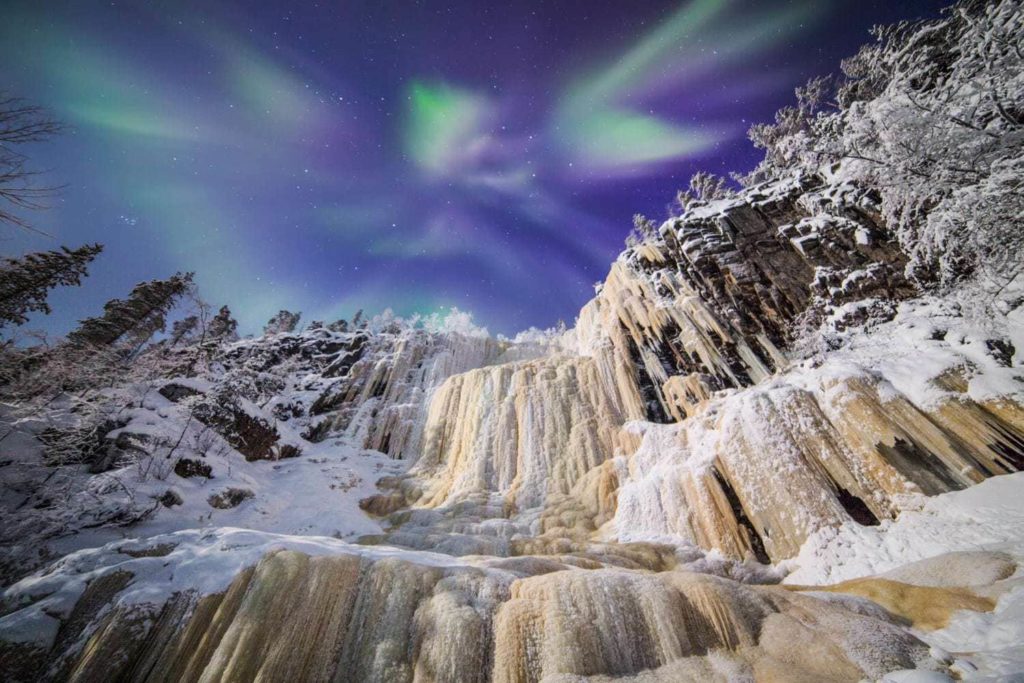 Timing is everything
When determining when to photograph the lights and how to adjust your settings for photographing aurora borealis accordingly, it's important to note two main things: the time of year and space weather. You can generally see the northern lights from late August to the beginning of April. Of course, space weather is something you have to check closer to the event as it gives you real-time aurora activity information.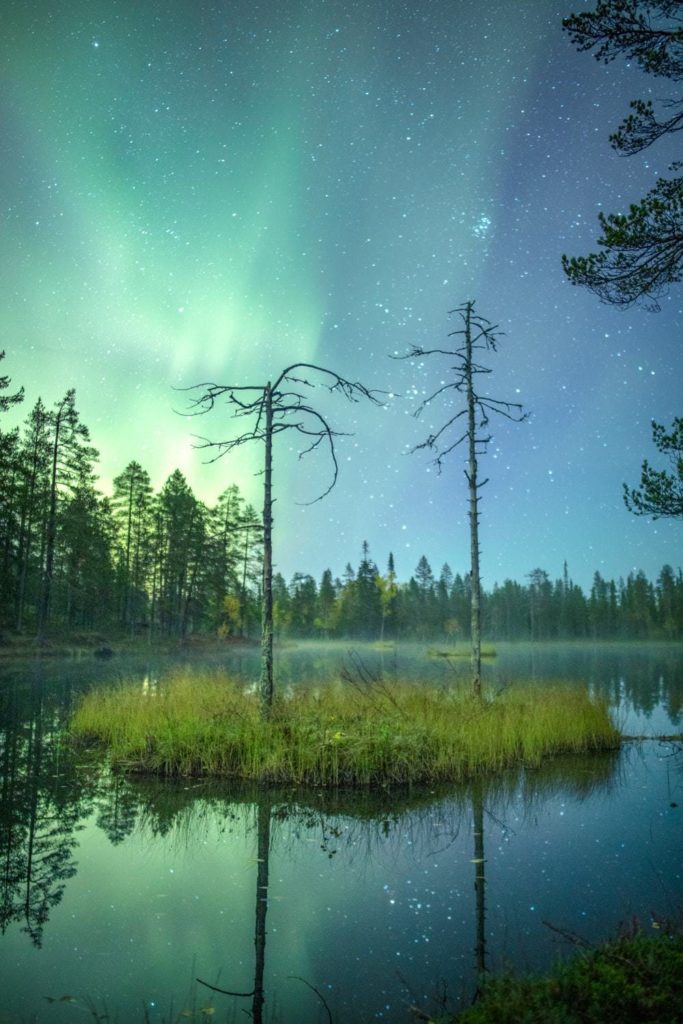 There are a lot of different parameters, but the easiest way to understand aurora activity is to follow the KP index. The KP index is a global auroral activity indicator, which ranges on a scale from 0 to 9. You can use it as a guide to estimate how active the aurora is and at what latitude aurora might be visible.
Tiina Törmänen recommends this real-time space weather site to follow aurora activity.
Look at the KP index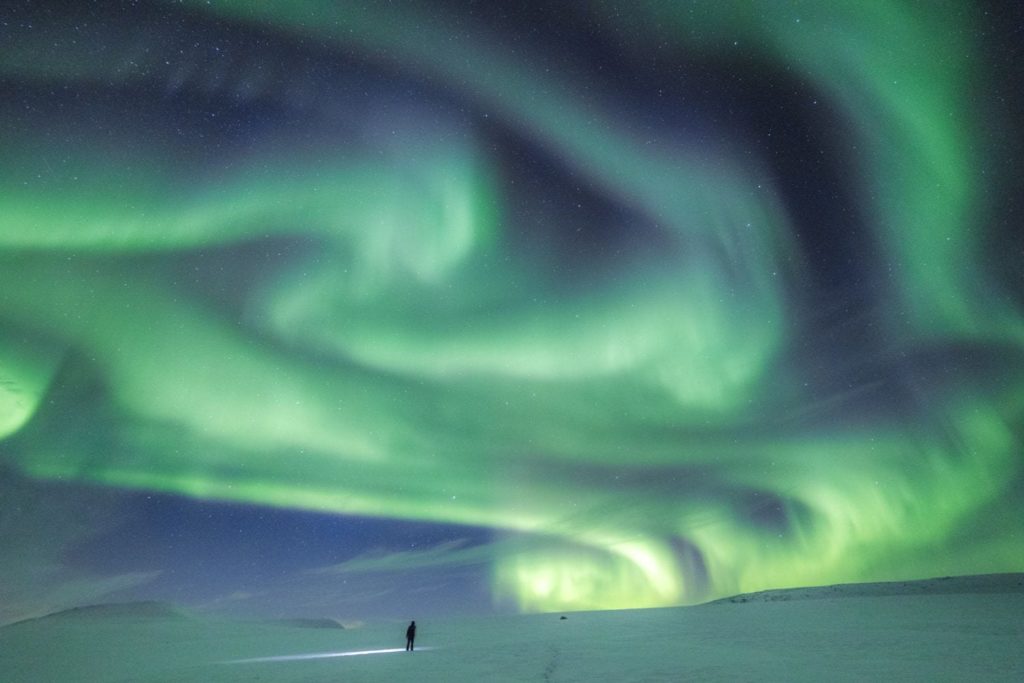 In the above photo, you can see massive auroras dancing all over the sky with a KP at about 5 or 6.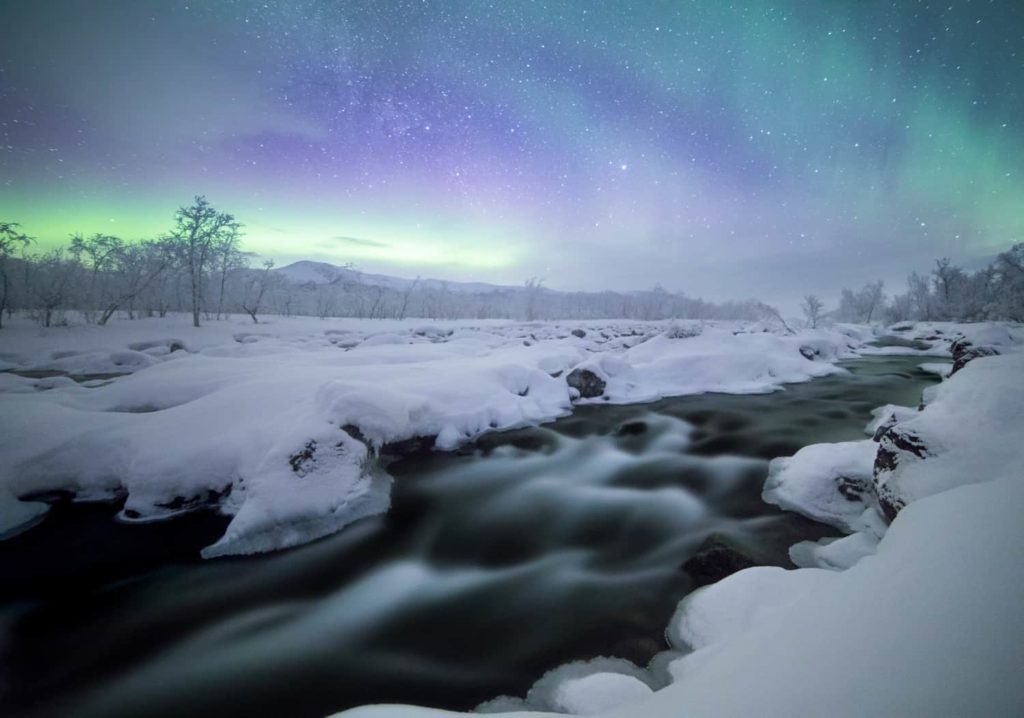 In this photo, there is very low aurora activity with a KP of about 1.
How to Take Pictures of Northern Lights: Beginner Tips
There's nothing quite like the feeling of seeing the aurora borealis for the first time—the sense of magic and wonder is something that will stay with you forever. Add to that the thrill the first moment you manage to capture the glimpse of green in your northern lights photography and you'll be hooked! When it comes to your camera settings for photographing aurora borealis, Paul Zizka gave us a few tips that can help when you're starting out.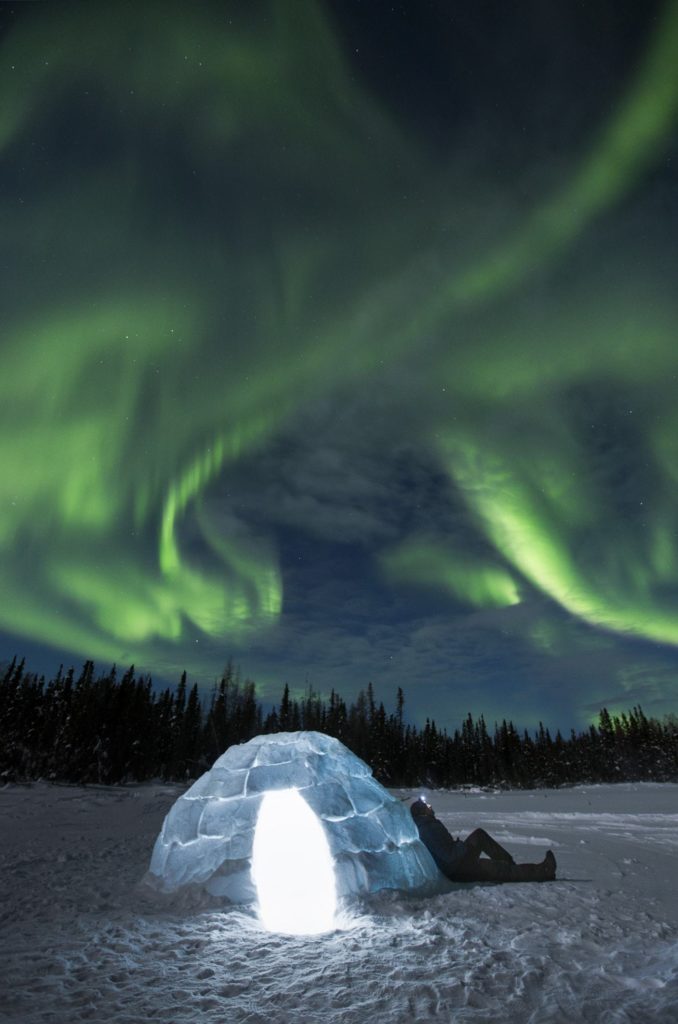 Know your settings. One of the most obvious challenges of shooting the aurora is, well, that it's dark! Not being able to see makes even the simplest tasks tricky. It's important to be familiar with your camera or iPhone and know where the buttons are and how to change your settings. Practice using your camera in a dark room before you head outside to take pictures of northern lights.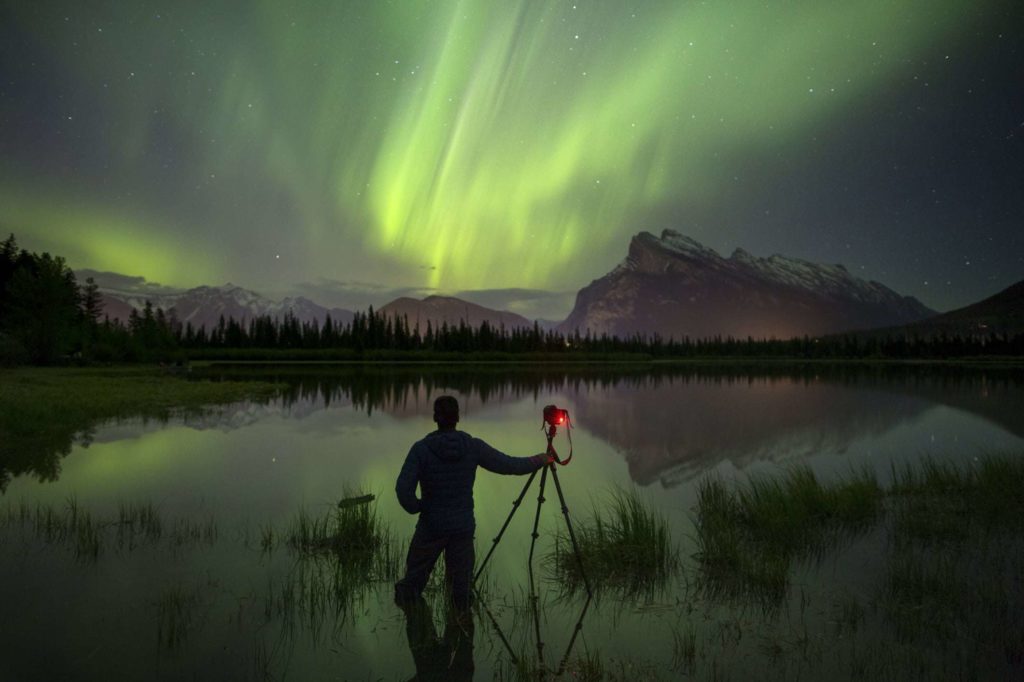 Focus is key. There's nothing like getting home after a long night of shooting, only to find all your images are blurry! Make sure you are familiar with the focus on your lens as not all are the same. It helps to find the "infinity" spot on your lens during the day by aiming at a distant subject, then taking note of that spot for when you're in the dark.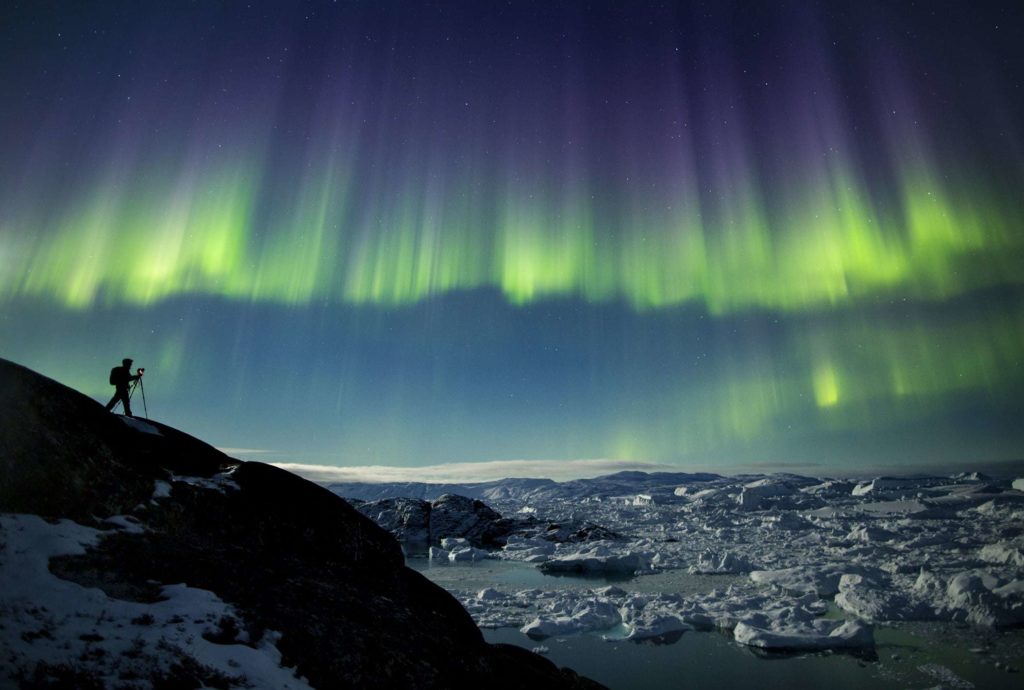 Safety First. Familiarize yourself with the area you're going to be shooting northern lights photography while it's light out. Find a vantage point that looks northward, and plan where you will set up while you can still see.
Zizka recommends locating any tripping hazards and finding a path you will take when it's dark and you can't see. Also, make sure you have plenty of warm clothes and snacks with you to keep your energy up. You might be waiting hours for the show to start!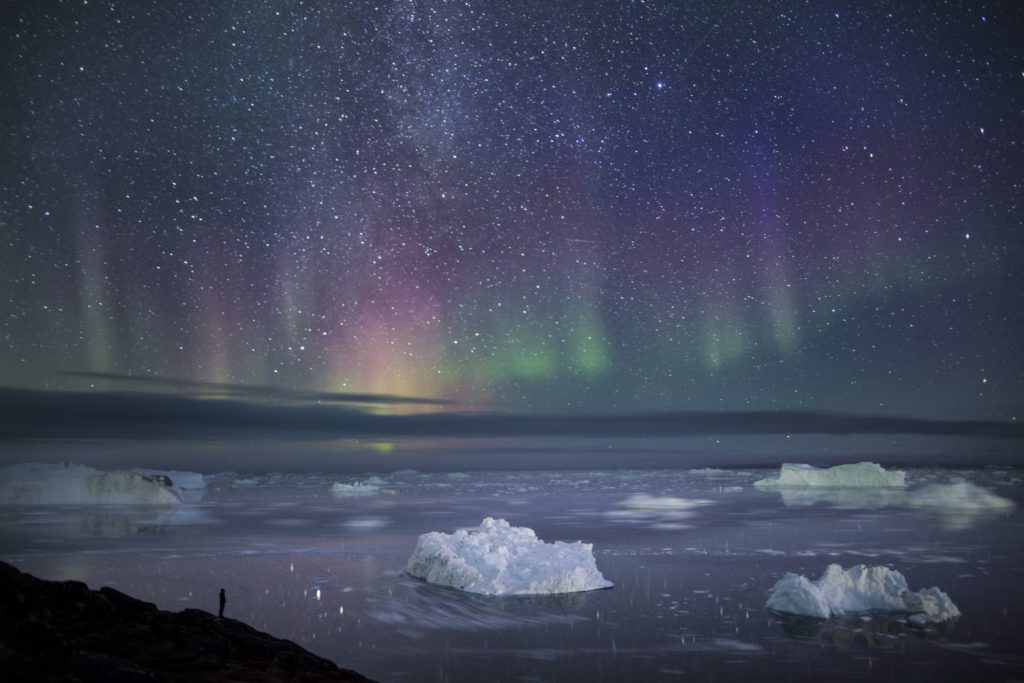 Most importantly, enjoy the moment as you learn how to take pictures of northern lights! It's easy to get wrapped up in camera settings and forget to take a moment to look up. Images aside, if all you come away with is a great experience, then you've had a great night!
Composition
Törmänen also has a few tricks on how to take pictures of northern lights: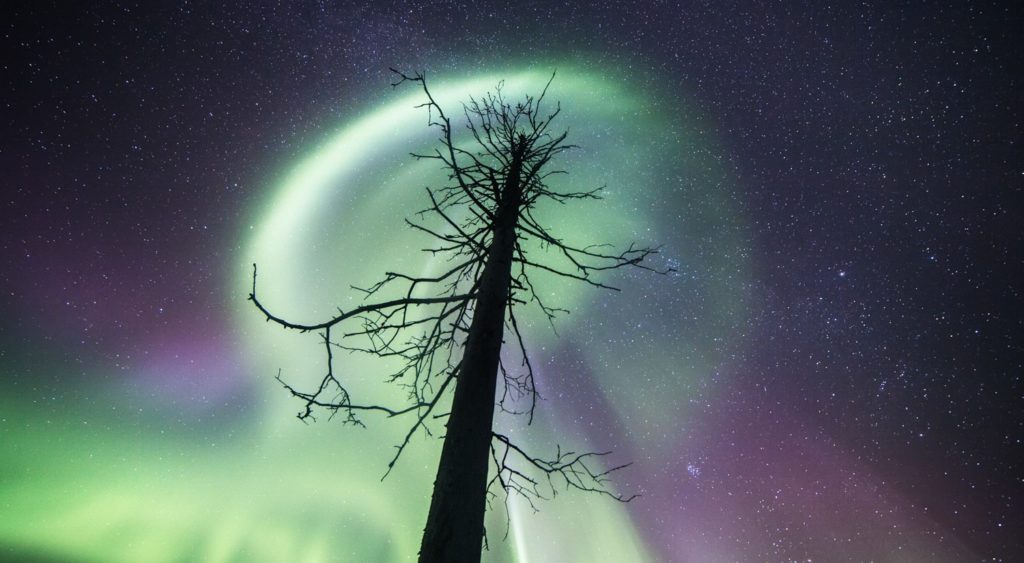 Silhouette. During the autumn nights, landscape forms come out as silhouettes if there is no moon. Dark ground is bit challenging, but you can use it as an effect.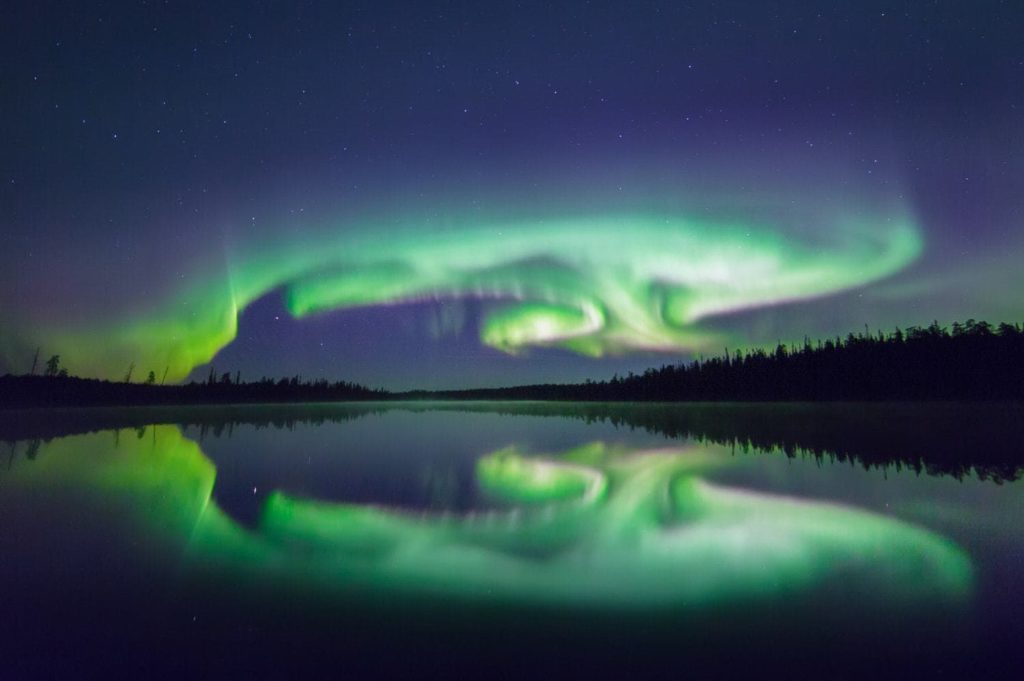 Water. Open water is an excellent element for aurora photography in autumn time. You have a great possibility of capturing fantastic reflections in your northern lights photography.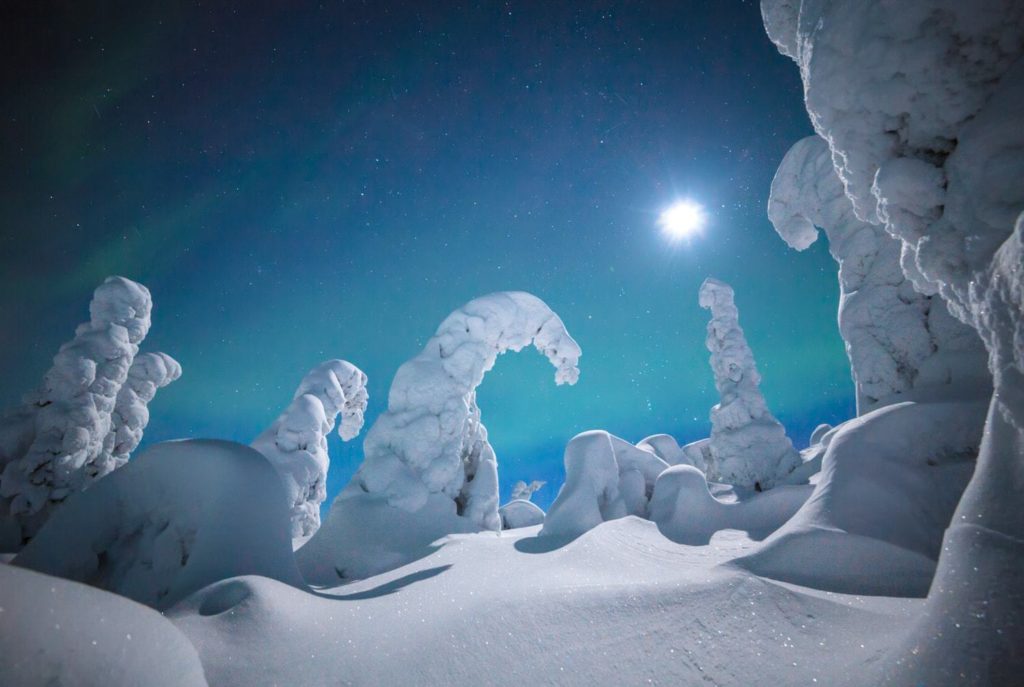 Moon. The moon weakens the visibility of the auroras but gives light to the surrounding nature. When the moon is bright, focus more on the landscape itself and let the auroras be the background.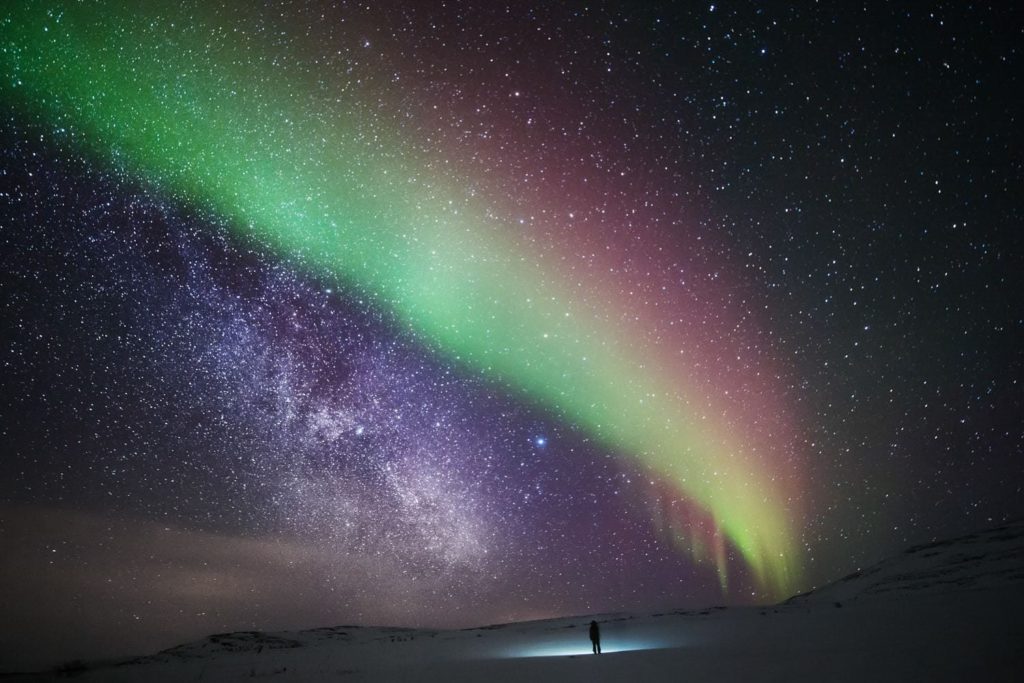 Stars. When there are weak auroras, you can capture stars and the lights together. The camera sees light much better than the human eye, so it's important to capture everything. You don't want to lose an opportunity as the result could be spectacular.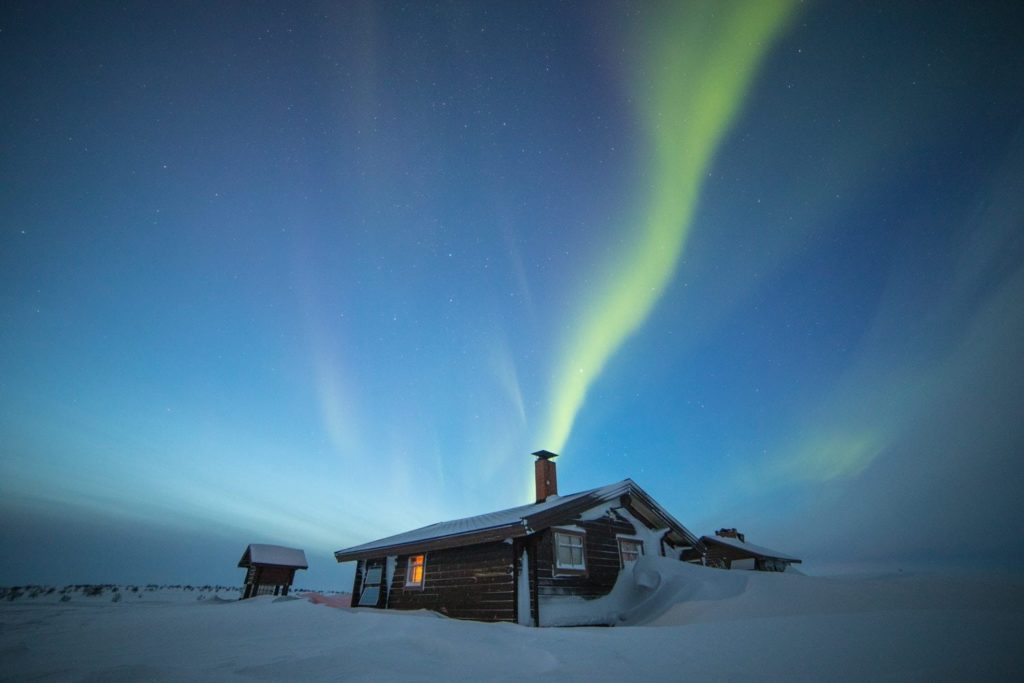 Get Creative! Sometimes is fun to play with the lights. In this photo, Törmänen framed the image so that it looks like chimney smoke.
Hoiberg says everyone's first instinct is to point the camera straight up at the green sky. It's a thrilling moment to photograph it for the first time, but when it comes to how to take pictures of northern lights, the composition is still just as important as any other type of photography.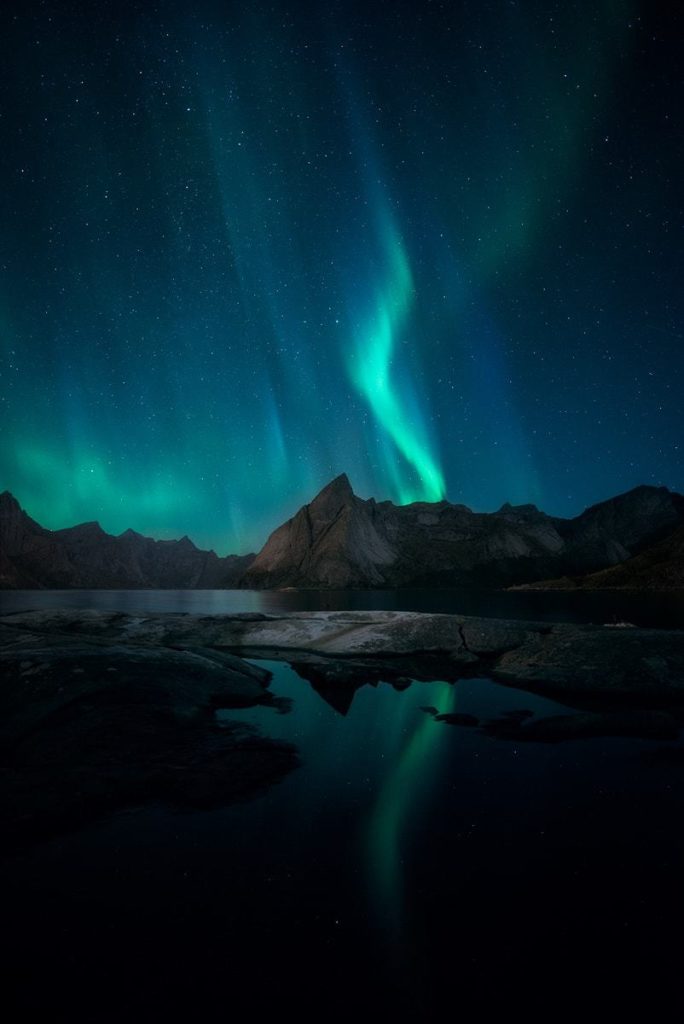 Try to incorporate the northern lights into your composition rather than "snapping" shots of the sky. A well-composed image with northern lights is much more impressive than a "straight-up shot."
There's no correct shutter speed
The northern lights can change in a matter of seconds, from being a weak motionless 'carpet' to moving across the sky like a dancing ballerina.
This means that you'll need to adjust the shutter speed settings for photographing aurora borealis accordingly. Thus, you should be familiar with how to do this on your camera. Hoiberg has photographed northern lights with a shutter speed of 30 seconds but also with a shorter exposure time such as 1 second.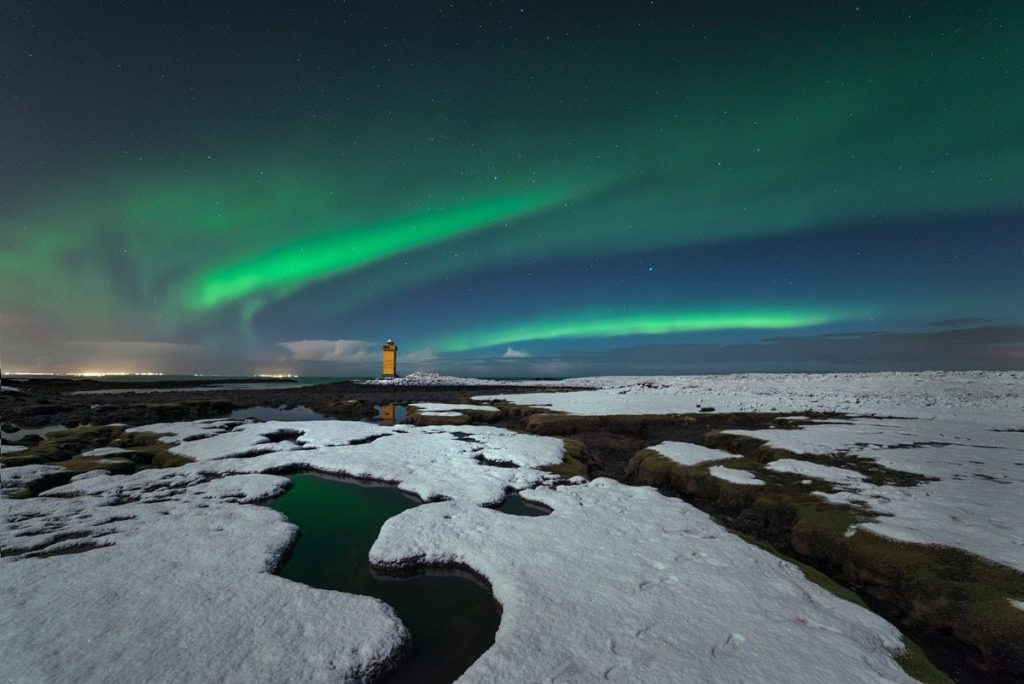 Since it moves so quickly, it doesn't take much to make it blurry. Just remember: the quicker the northern lights move (typically it's also much brighter when it moves fast), the quicker shutter speed you need.
What equipment and settings do you need to learn how to take pictures of northern lights?
Törmänen made a list of camera basics:
Use a sturdy tripod with ball head
Always shoot RAW file format to ensure maximum data information
Shoot with wide angle lens with the f/2.8 minimum aperture, like 14mm f2.8
Adjust the white balance to 4000k – 5000k
Use manual (M) settings to set exposure time, ISO, and aperture (The basic rule is: Set the aperture at widest, adjust ISO low as possible to avoid noise and keep exposure time under the 30s.)
Try to shoot bright images, but not overexposed—shots that are too dark are hard to process without losing the image quality
Finish the job in post-process but avoid over-processing
Practice (M) manual setting shooting before you are going to hunt the northern lights, it will be much easier to operate in dark and often cold conditions
Are you feeling a lost with some of these photography terms? Check out our post where we define common photography jargon.
What does your northern lights photography look like?
A big thank you to our friends who shared their advice and incredible images for this post.
Tiina Törmänen is an internationally acclaimed landscape photographer and photography tour leader from Finnish Lapland. She is best known for her magical winter photography.
Paul Zizka is an award-winning mountain landscape and adventure photographer based in Banff, Alberta.
Christian Hoiberg is a full-time landscape photographer who helps aspiring photographers develop the skills needed to capture beautiful and impactful images. Download his free guide, 30 Tips to Improve Your Landscape Photography, and open the doors to your dream life.
Now that you know how to take pictures of northern lights, get started printing your northern lights photography right on glass with Fracture.