To print art on glass is one of the best (and most fun) ways to liven up your home. Not to mention, doing so adds a personal touch to a space in need of more homey vibes.
But why settle for traditional canvas art prints that can fade over time? Fracture glass prints allow you to beautifully display your favorite art with a depth and clarity you have to see to believe. Give your space a vibrant pop of color by printing your art on glass. Here's how.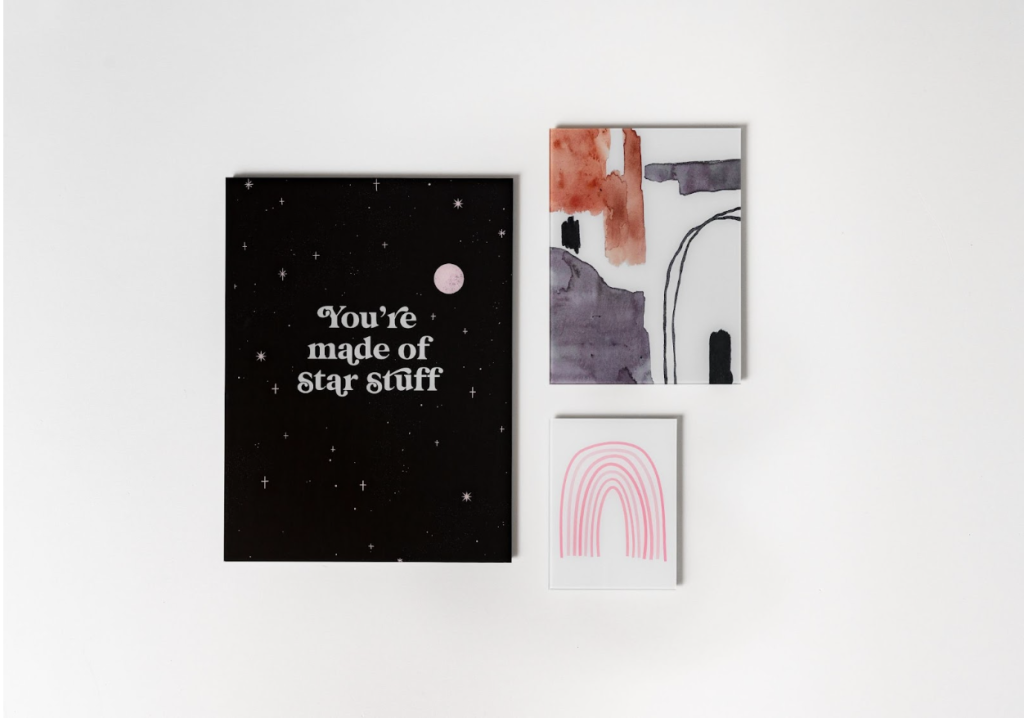 Where can I find digital art to print on glass?
There are countless websites to purchase and download stunning, unique art. For example, Unsplash has a large library of art to choose from that's free for personal use. If you're a fan of classical or historic art, Artvee is the perfect place to download high-res art that's in the public domain. Etsy is another huge marketplace to find art from various digital creators. Simply select a digital art piece you like and make your purchase. After that, typically, you'll receive an email with a link to download your digital file.
The next step to print art on glass is to upload your art to Fracture. When doing so, make sure your digital art is saved as either a JPEG or PNG file. Also, be sure the art is in RGB to get the best print job. When you've checked off those items, you can upload your file at our "Get Started" photo uploader page.
What if I have physical copies of art?
If you have paper copies of your favorite art, you can scan them by using a photo-scanning app on your smartphone, using a traditional photo scanner, or using a service to digitize your photos for you. Follow our scanning best practices if you go this route.
What's the fine print of printing art on glass?
You're welcome to upload any digital image you'd prefer as long as you have the permission or rights to print it. (When a question of copyright or permissions comes up, Fracture does not assume responsibility, as per our Terms of Service. That responsibility falls on the customer ordering the art in question.)
As for what image content is allowed, we'll print any image uploaded to our site as long as it's not patently offensive or obscene. (Nude photos that can generally be categorized as art or photography, like boudoir images, are completely acceptable to print.)
---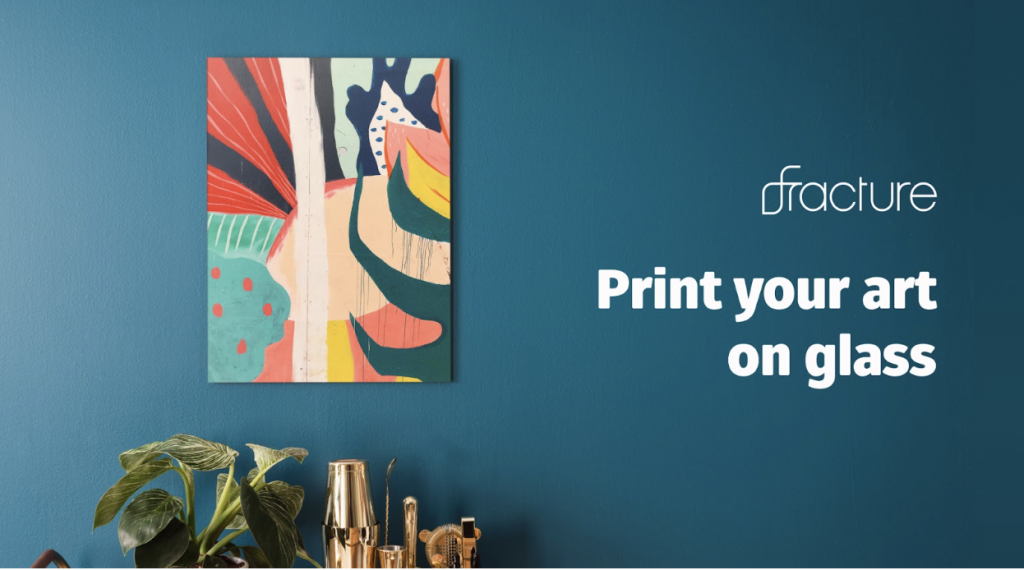 At Fracture, we print your digital images directly onto glass to create beautiful, frameless (literal) works of art. With a selection of sizes and shapes, you can create custom layouts—available in single glass prints, a Photo Wall arrangement, or Storyboard—to print your art on glass and display it in a style that's uniquely yours. Plus, you'll receive all of the materials you need to hang it on your walls, with options for tabletop display stands.
We can't wait to see your art pieces in your home. Get started now!