International Women's Day, held on March 8th since 1911, celebrates and advocates for women's rights around the world. It's also become a day to reflect on and acknowledge the many accomplishments and contributions of women globally, from the hard sciences to the arts to politics.
On this International Women's Day, Fracture is celebrating women who have made a name for themselves by revolutionizing the interior design and photography industries. These women have worked tirelessly to further their education, establish their own empires, and break through glass ceilings to gain international recognition. Without further ado, we'd like to introduce you to 4 iconic women in design and photography and their amazing work.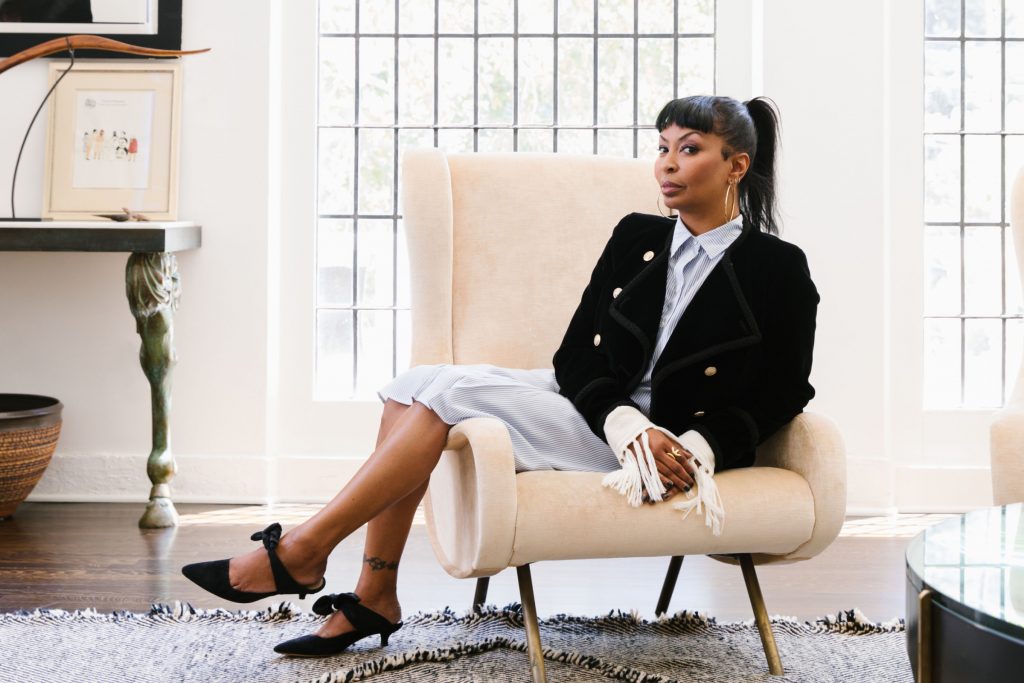 Brigette Romanek (Interior Design)
Brigette Romanek is one of the most well-known women in design. Based in Los Angeles, Brigette is the founder and expert behind Romanek Design Studio. One of LA's most sought-after interior designers, she is featured in Architectural Digest's "AD 100" (2019, 2020, 2021, and 2022). (It's a list that showcases their picks for the top 100 designers around the globe.) Elle Decor's "A List" also honored Brigette in 2020 and 2021, as well as the 1st Dibs "50" List. Her clientele includes some of Hollywood's most well-known celebrities including Gwyneth Paltrow, Beyonce, Demi Moore, and Joe Jonas.
Brigette is known for creating airy aesthetics. Moreover, she transforms modern spaces into large open spaces. Regarding her design inspiration, Brigette says, "I draw on my passion from the many genres of design that inspire me, combining them in fresh and unexpected ways. Never trendy, the spaces must be fresh, functional, aesthetically alive, that will continue to inspire for years to come."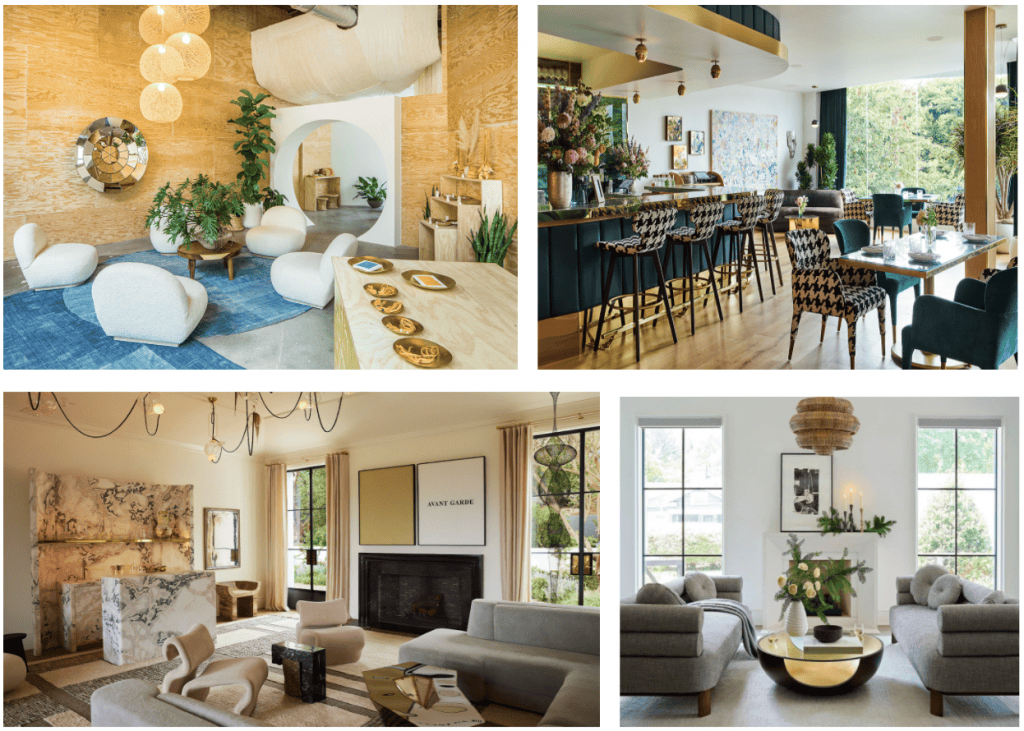 Now a big name in the decor industry, Brigette has truly built an empire of her own. From self-teaching design concepts to years of practice, she has channeled her knowledge into her own successful business. Says Brigette, "I've spent years traveling, curating, reading, and experiencing interior spaces and nature's beauty along the way. I bring these deeply inspirational experiences and the emotions they've evoked to each of my projects."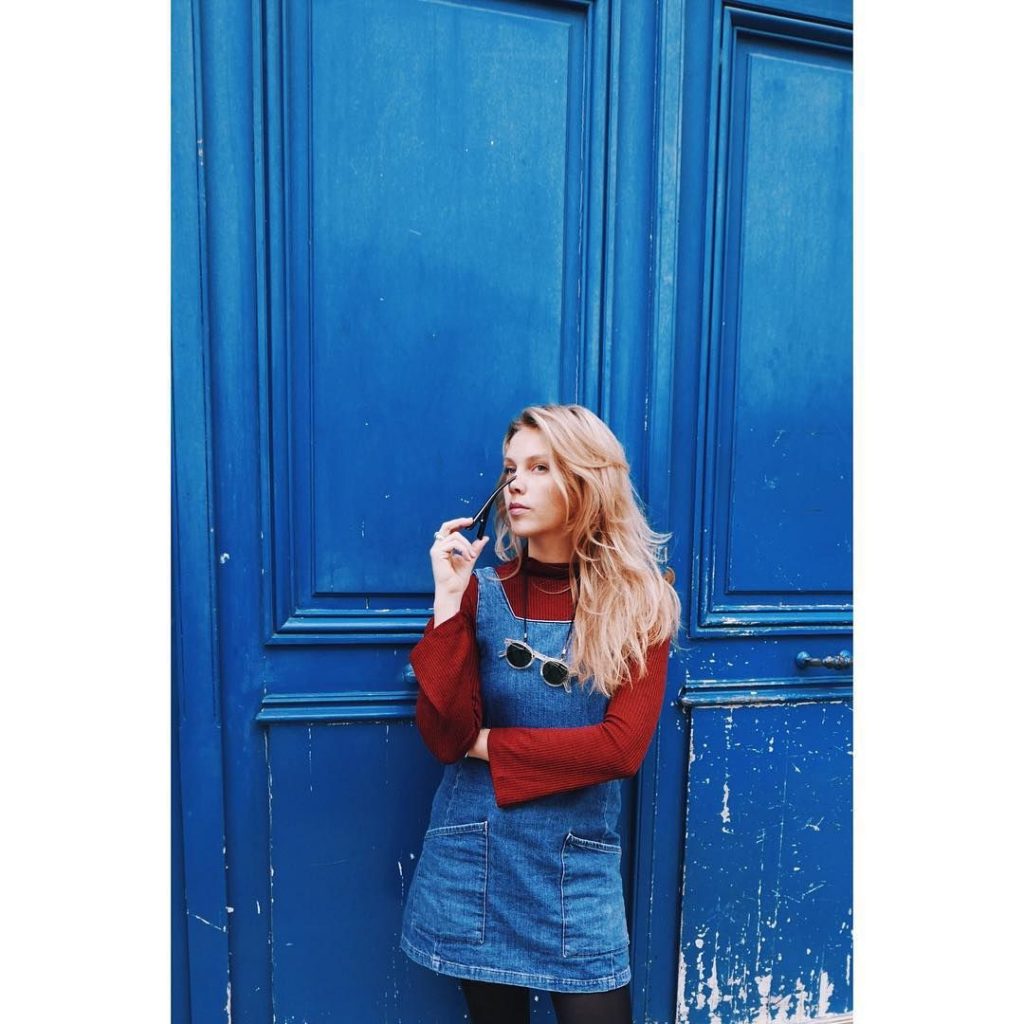 Sarah van Rij (Photography)
Based in Amsterdam, Sarah van Rij is one of the most famous women in photography. Sarah is a street photographer with a distinct style that is instantly recognizable. She has an incredible eye for detail and utilizes unique framing and varied depth of field in her photography. Although she is well-known now, Sarah came from a quite humble beginning. "I have a big love for art house and classic cinema dating back to my young adulthood," Sarah says. "Back then, I also collected other people's images on a Tumblr page. It was my hobby to play around with them, making visual stories (mostly in terms of colors and shapes). After that, I started exploring with disposable cameras and the first mobile phones with cameras, taking more and more photos. Finally, I bought my first camera when I was 22."

While Sarah is self-taught, she built up her career by first working as a creative director. Now, she focuses solely on her own work. In doing so, she has attracted both fashion and editorial clients; she has produced a shoe series for Hermès, an ad campaign for Dior, an editorial shoot for Vrij Nederland (exploring people's lives in disadvantaged areas of Copenhagen), and highlighting environmental issues of Marseille's highly polluted coastline through photography.
Sarah's work is truly iconic. She consistently portrays the seemingly mundane and ordinary as something to share as an entire story within a single frame.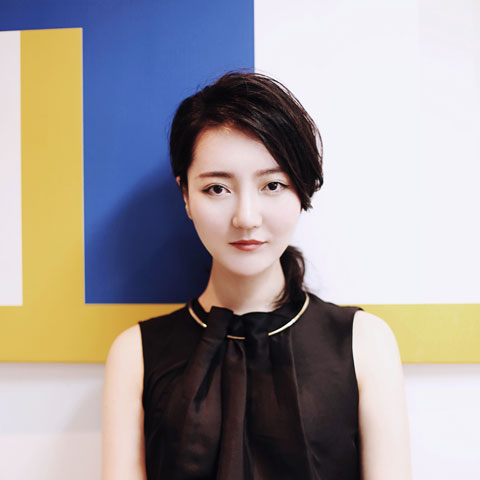 Li Xiang (Interior Design)
The female-led firm X+Living—Shanghai-based and run by Li Xiang—is turning heads and catching people's eye in China. Li Xiang is truly a renaissance woman, incorporating architecture, interior design, and furniture design into her work. Her style is very eclectic, ranging from luxury and art deco to abstract and bold. As one of the leading women in design, Li Xiang's work has won international recognition and awards. These include three Andrew Martin's International Interior Design Awards, as well as two Platinum and nine Golden A Design Awards.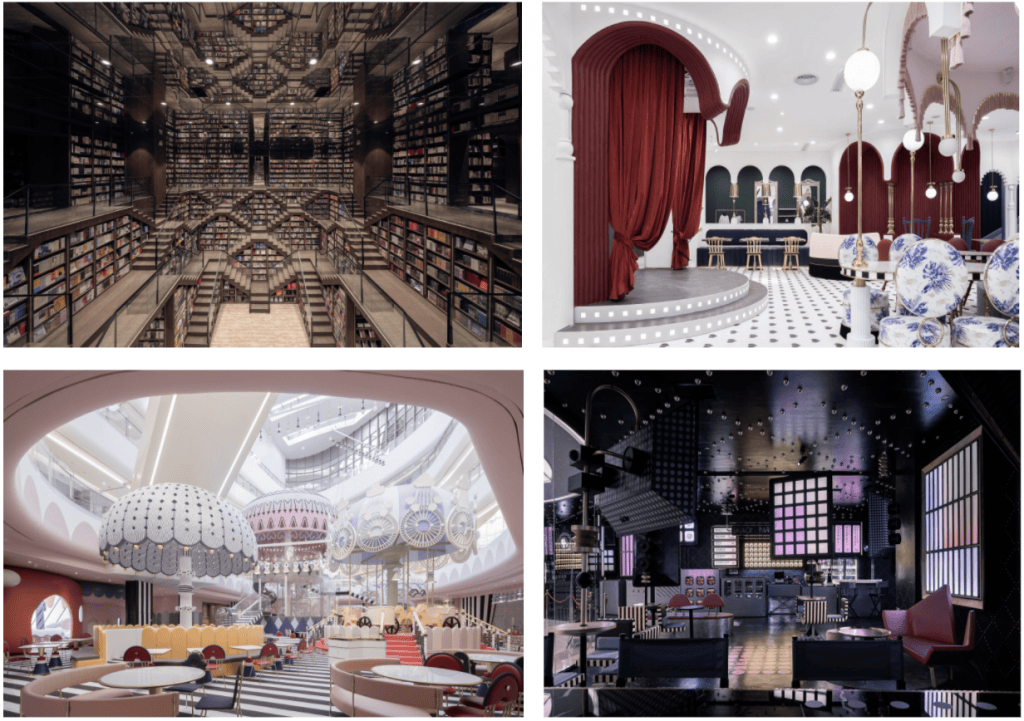 Li Xiang graduated from Birmingham City College and earned her bachelor's degree in engineering. Then, she started working as an architect in the U.K. In 2010, she returned to China and spent some time working in an architectural design institute. Finally, she founded X+Living in 2011, which has grown into an interior design company of nearly 70 employees.
Even though Li Xiang has transitioned from strictly architectural work to an interior designer, she still hopes to "create designs that are not often seen but hold people's breath." Says Li Xiang, "When people meet it, explore it, they will remain curious, raise doubts, and it will raise subtle feelings in their chest. Make them forget depression and sadness for a while and embrace the unknown surprises instead. This connection extends to the beginning of every creation of mine."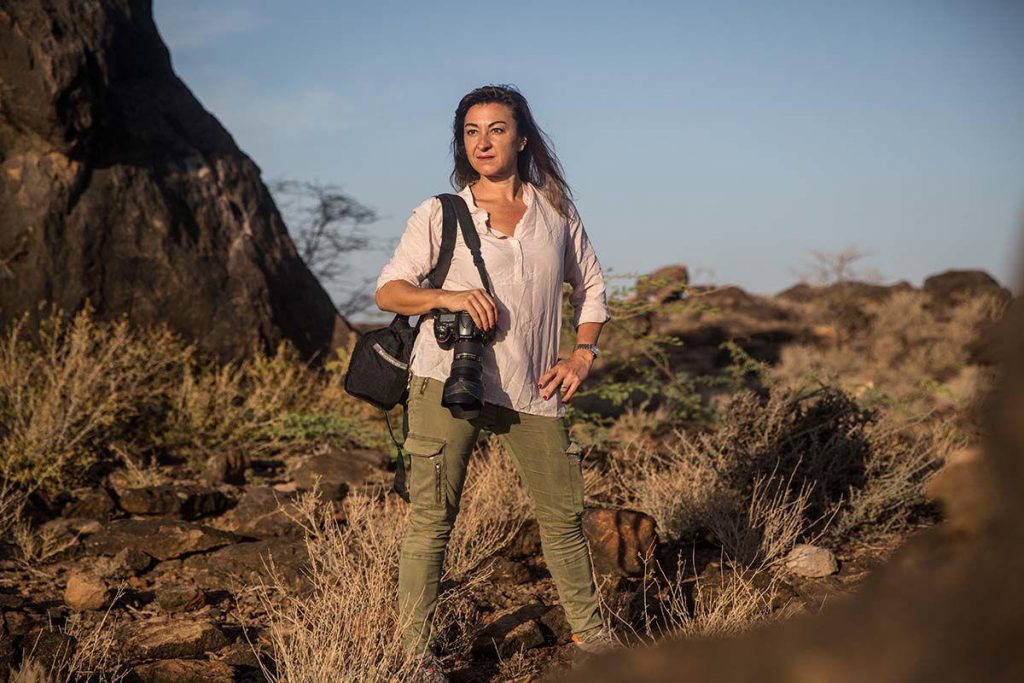 Lynsey Addario (Photography)
Lynsey Addario is perhaps one of the most powerful women in photography, known for her striking, realistic photos. She is a Pulitzer Prize-winning photojournalist who regularly works for The New York Times, National Geographic, and Time magazine. She began her professional career photographing for the Buenos Aires Herald in 1996. A few years later, she began freelancing in New York City for The Associated Press. After this, she moved to New Delhi, India to cover South Asia for the Christian Science Monitor, The Boston Globe, and Houston Chronicle.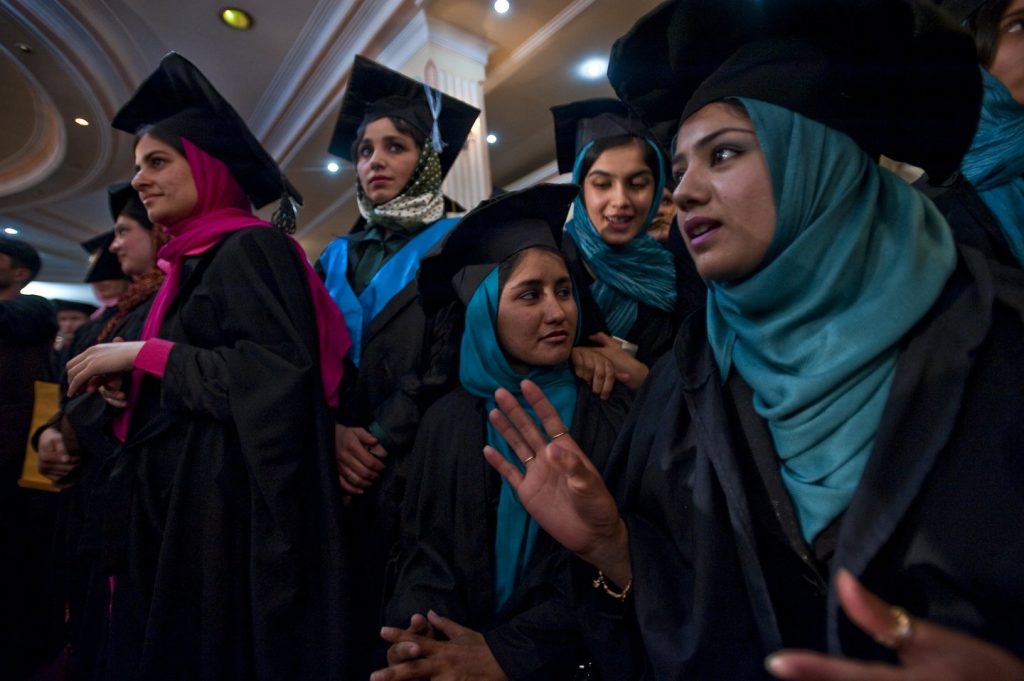 Since then, Lynsey has traveled the world and has documented truly incredible events. In 2000, she traveled to Afghanistan to document the life and oppression of women living under the Taliban. In fact, she made three separate trips to Afghanistan under Taliban rule before September 11, 2001. During her career over the past 15 years, Lynsey has covered every major conflict and humanitarian crises of the generation. Her work includes Afghanistan, Iraq, Darfur, Libya, Syria, Lebanon, South Sudan, Somalia, and Congo. Indeed, the images Lynsey captures are very powerful and truly evoke emotion upon first look.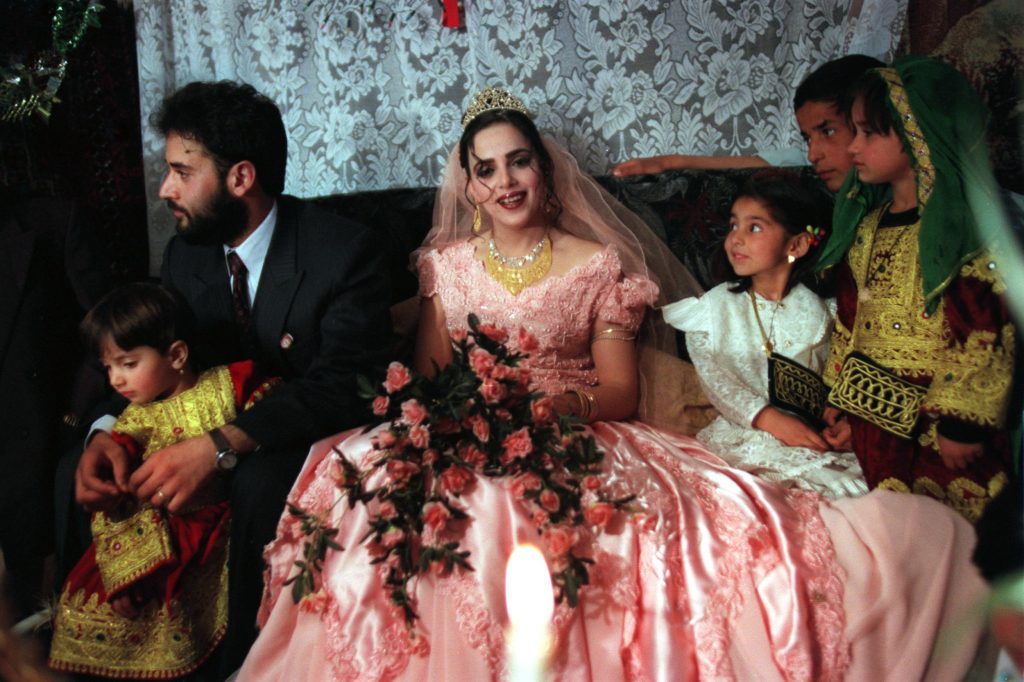 Highlighting conflicts and human rights issues through her photography, Lynsey's contribution is truly remarkable. She gives the outside world a unique and powerful glimpse into societies in the midst of war and humanitarian crises. Her courage is undeniable, as she continues to report events and stories across the globe as they unfold, often on the frontlines of very dangerous situations.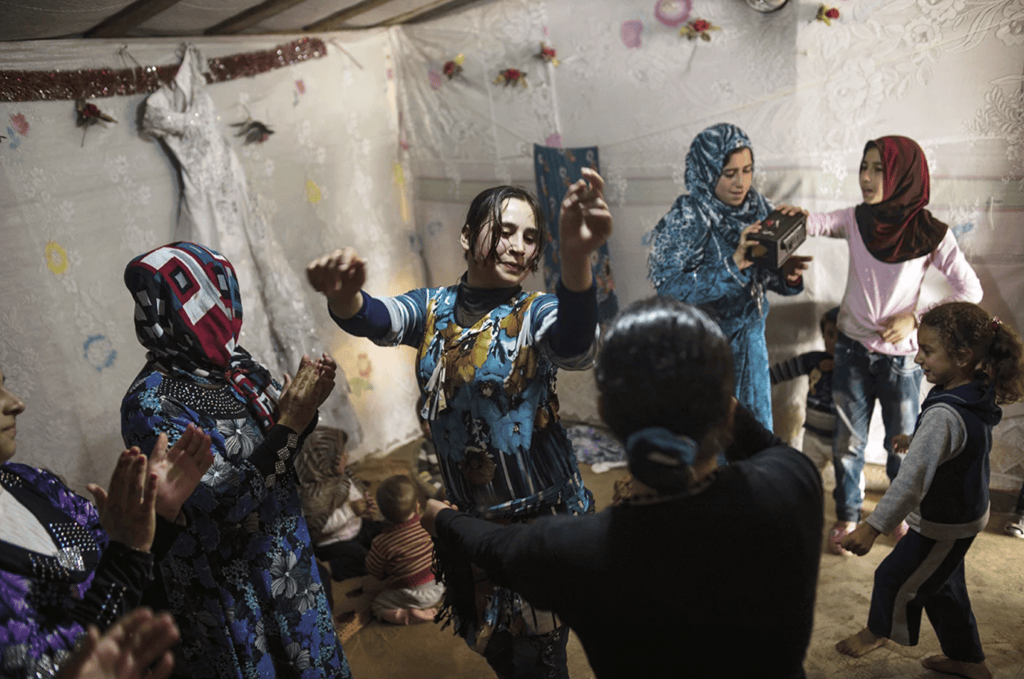 However, along with the many difficult situations Lynsey documents through her photos, she manages to find many moments of joy. In one of her images, she photographs Syrian refugees laughing and dancing at a wedding, all while the civil war is in full swing. Says Lynsey, "I try to show the unexpected moments and to show that life does go on in a lot of these places where we assume it doesn't." This sentiment has become a pillar of her work; in fact, her New York Times Best Selling memoir is aptly titled, "It's What I Do."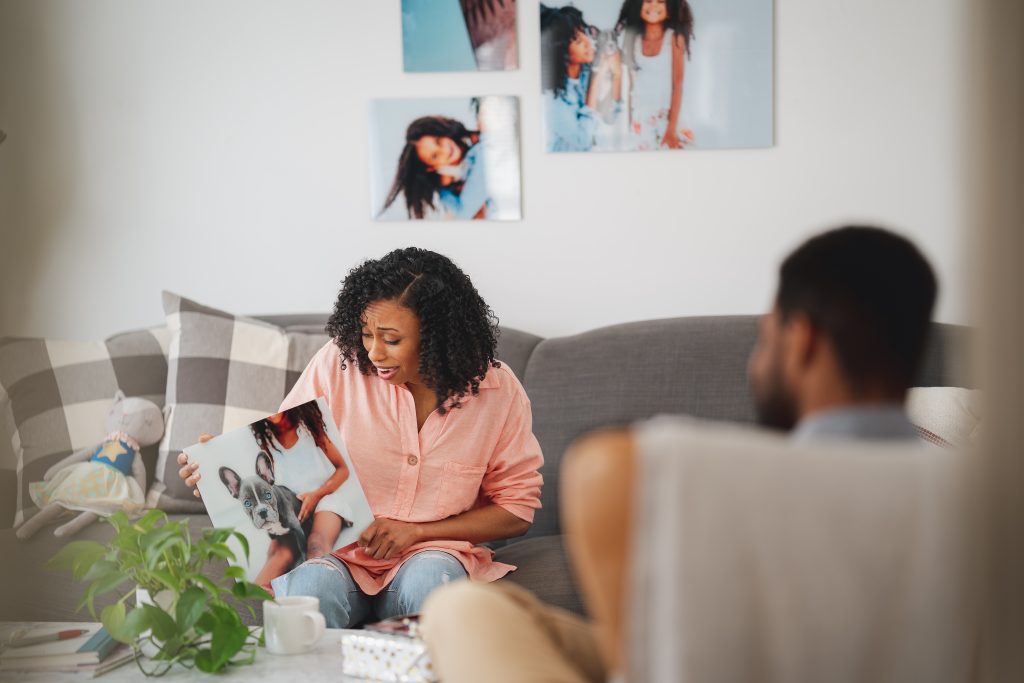 As we round out our list of the most iconic women in design and photography, we now turn it over to you. This International Women's Day, take time to acknowledge and appreciate the strong, powerful women in your life. Tell them you care, or better yet, say it with a gift that they can treasure for a lifetime. With personalized glass prints from Fracture, the special woman in your life can display her favorite pictures and art throughout her home. Whether she hangs her glass prints or props them up on a Print Stand, or showcases cherished memories with Storyboard or Photo Walls, there's a Fracture that will make the perfect gift to say "Happy International Women's Day."