Each February, we honor the invaluable contributions the Black community has made throughout U.S. history—from civil rights leaders to inventors to politicians. This Black History Month, Fracture set out to honor black artists that uniquely depict black culture and the beauty of Blackness. When we came across Kimberly Douglas, we knew we just had to share about her. A California-based creative director, set designer, and model, this visionary recently talked with us about what inspires her work, her creative processes, and her experience as a black artist in her industry.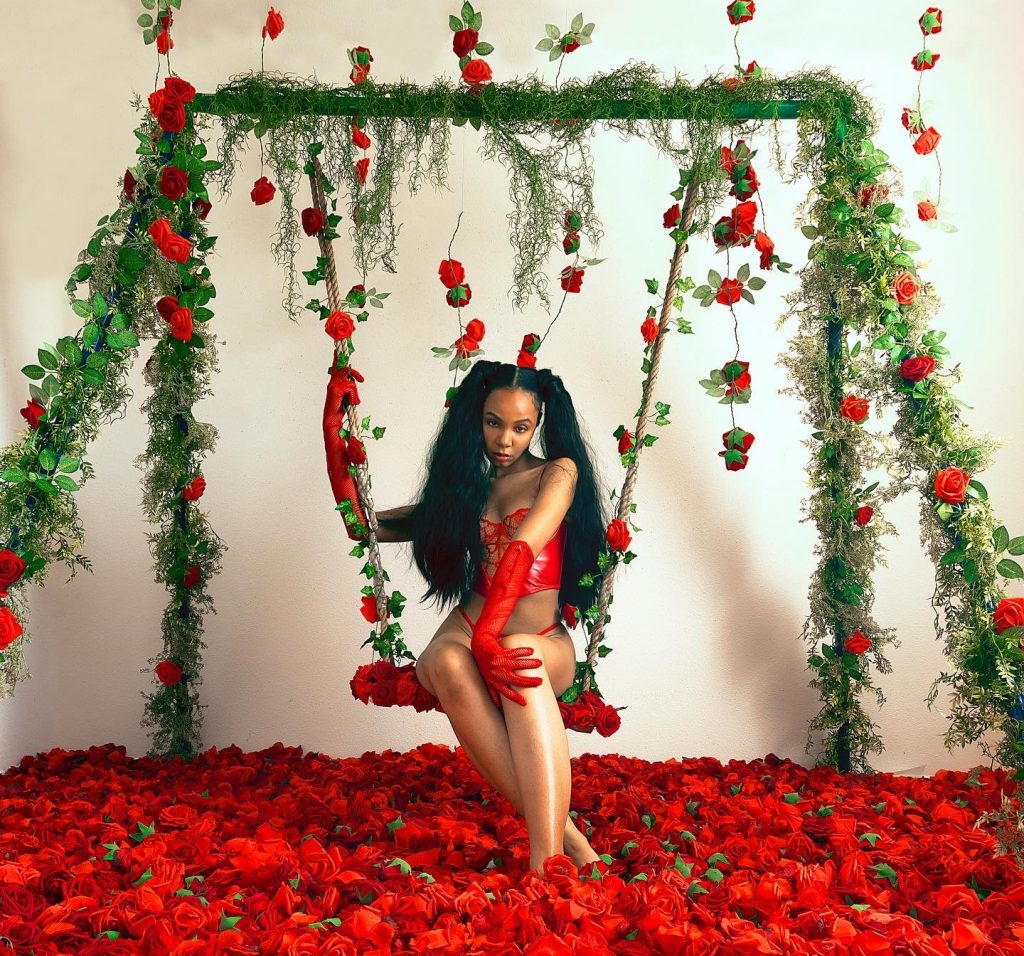 What's your elevator pitch on what you do?
I'm the girl in front of and behind the camera. In front of the camera, I model, and behind the camera, I conceptualize the set idea, and then create and set up the set. I also style myself and do my own hair and makeup in addition to taking my own photos and editing them. (Although I don't use "photographer" as my main title, I'm learning new photography skills every day including camera settings, aperture, and lighting). There's a lot involved in what I do!
How did you get started?
I've been doing this for almost six years. I first started at 18 years old, when I was attending the Fashion Institute of Design & Merchandising in Los Angeles. I was commuting back and forth from home to school three days a week, since I didn't live in LA. Even though I was going to school for fashion styling, I really wanted to get into modeling at the time.
After earning my Associate of Arts degree, I realized that breaking into the modeling industry was very difficult for me because I didn't live in LA. So I hustled constantly, going to several casting calls per day and trying to get signed to an agency. This turned into me taking my own photos and doing editorial shoots at home in order to build a portfolio for modeling agencies.
Little did I know that all of this would snowball into what I'm doing now—creating sets, making my own props, and taking my own photos. So my goal has definitely shifted. I love set and production design, and I would love to be a creative director for a magazine one day.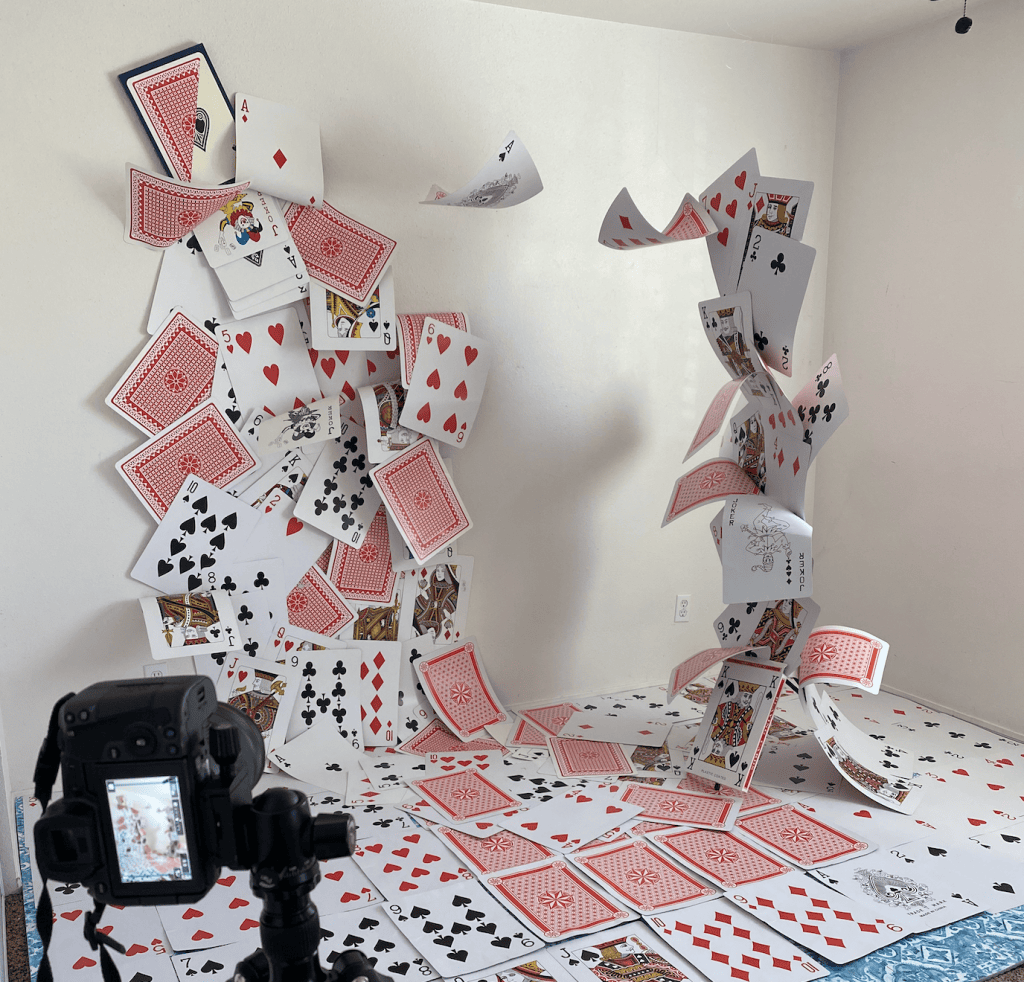 What are your biggest creative inspirations?
Quite simply, I would say movies and TV shows. I've watched a lot of cartoons, and I love animation. I rewatch so many Disney shows; I watch them with my mom and say lines along with the characters.
I'm also pretty spiritual, so God is a big inspiration. I pray before almost every shoot, especially when I'm trying to think of a new concept and am calling in new ideas. Sometimes, the life experiences I go through inspire an idea. Sometimes it's something someone says, lyrics from songs…pretty much anything and everything. As long as I stay in the present and open my mind to different possibilities, I can draw the greatest inspiration from the most unexpected things.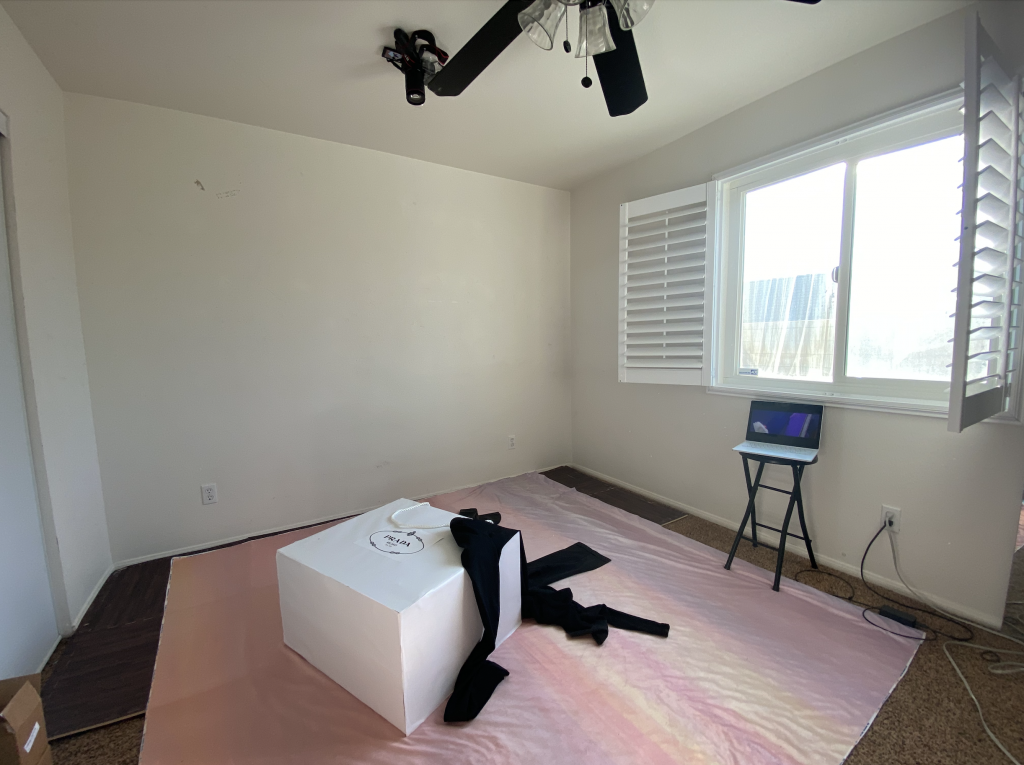 What about making your art gives you the most joy?
When something comes out good. I know it sounds kind of weird because, of course, even if your work doesn't come out perfectly, you should still enjoy what you do. But when my creation comes out exactly the way I imagined it in my head, it's the best feeling in the world. I've had times where I've created certain shoots and blow my own mind with how good they look. I'm a tough critic of myself, but there have been around five shoots I've done where I'll leave the setup for a few days just because it looks so incredible. I'll hype myself up, too, like, "I can't believe I did it. Thank you God, this is so amazing."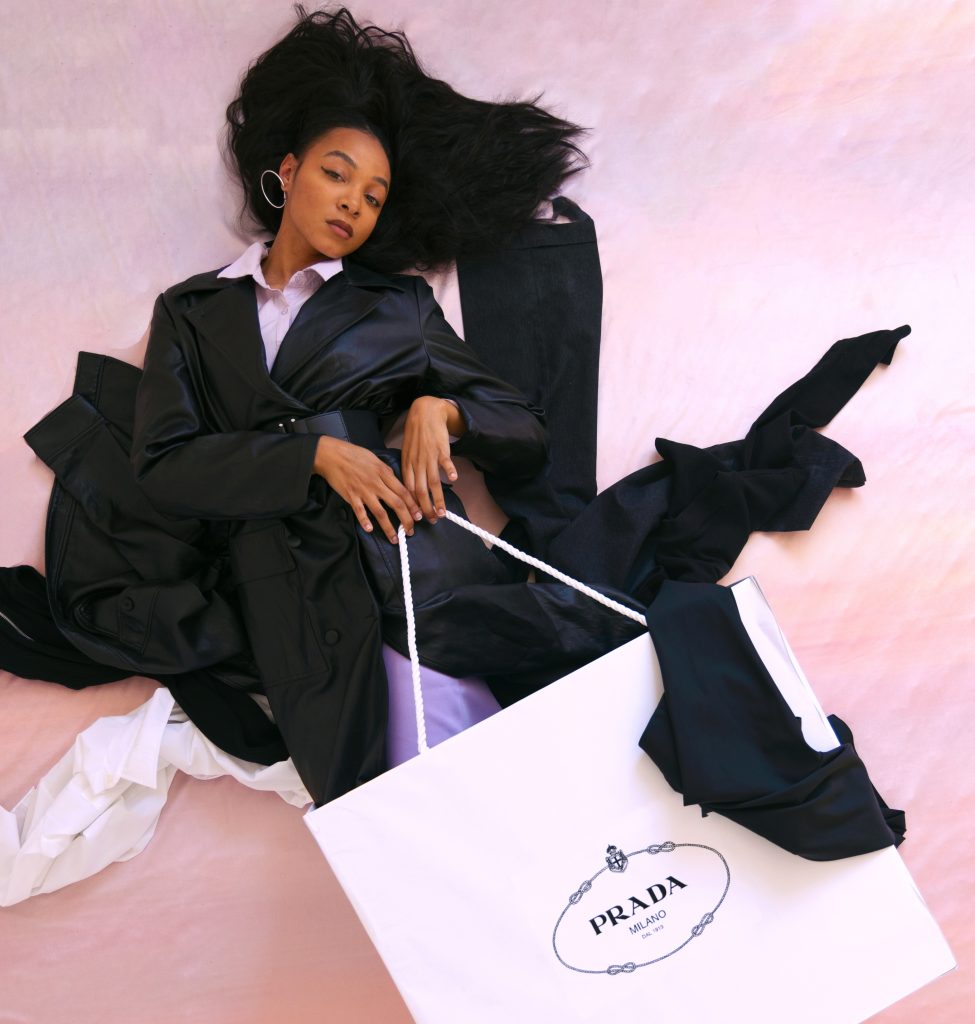 What's your big dream or goal you're working towards?
I would love to create an editorial for a big-name magazine by being in front of and behind the camera for a self-portrait-style cover shoot. Rihanna did one for Vogue last year, and I thought, "Dang, she beat me to it!" Once I get more experience in production design, as it's more prevalent in TV shows, film, and videos, I want to move into designing for shows that have amazing visuals. One of my favorites is the show Euphoria. It has a lot of dreamy, fantasy-type elements that are so stunning. Set designing for a Marvel movie would be the big dream!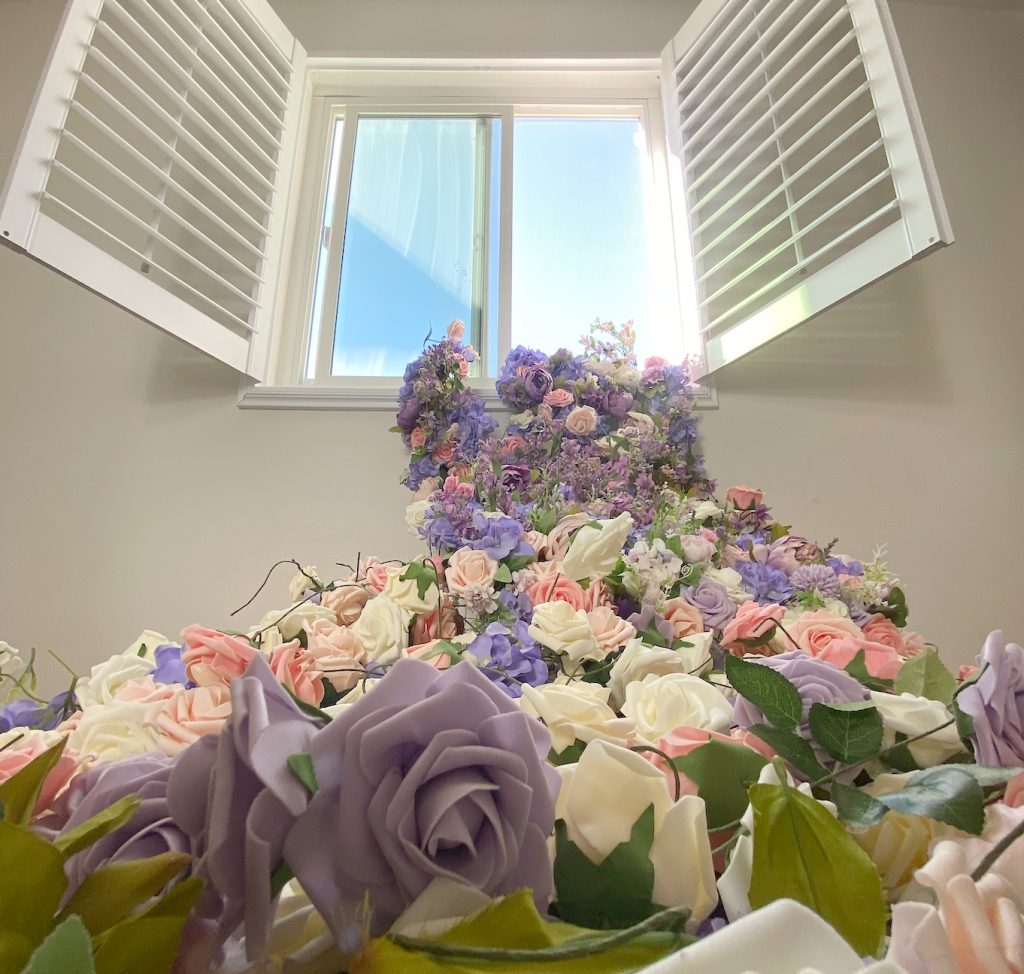 Which people in the industry do you look up to the most and why?
I wouldn't say I have a main person in my field I look up to, but Zendaya is a black artist that's a huge inspiration for me. I love the work that she's done and the shows and movies she's acted in. They always have great visuals and I love the way they were shot. I take a lot of inspiration for my work from productions that she's been in. Also, Zendaya as a person seems very grounded, and I think that's always something to look up to. This industry can be difficult. To see her as someone who came from Disney, has worked hard to build a career in TV and film, and is still very successful while being humble, is something to really appreciate. I just love her.
How do you hope your work impacts people?
I hope my experience as a black artist shows people that they can go for anything, no matter what. Everyone's circumstances and the way they grew up are very different, especially for black women and girls. I personally grew up in a small town that wasn't very diverse. I'd love for young black girls and women who grew up under the same conditions to see themselves in me. I want them to think, "Oh wow. She got started in a small town and now she's doing all of this. If she can do it, I can do it. I can strive for any goal I have because it's not impossible for me." That's why I think representation in every industry is important.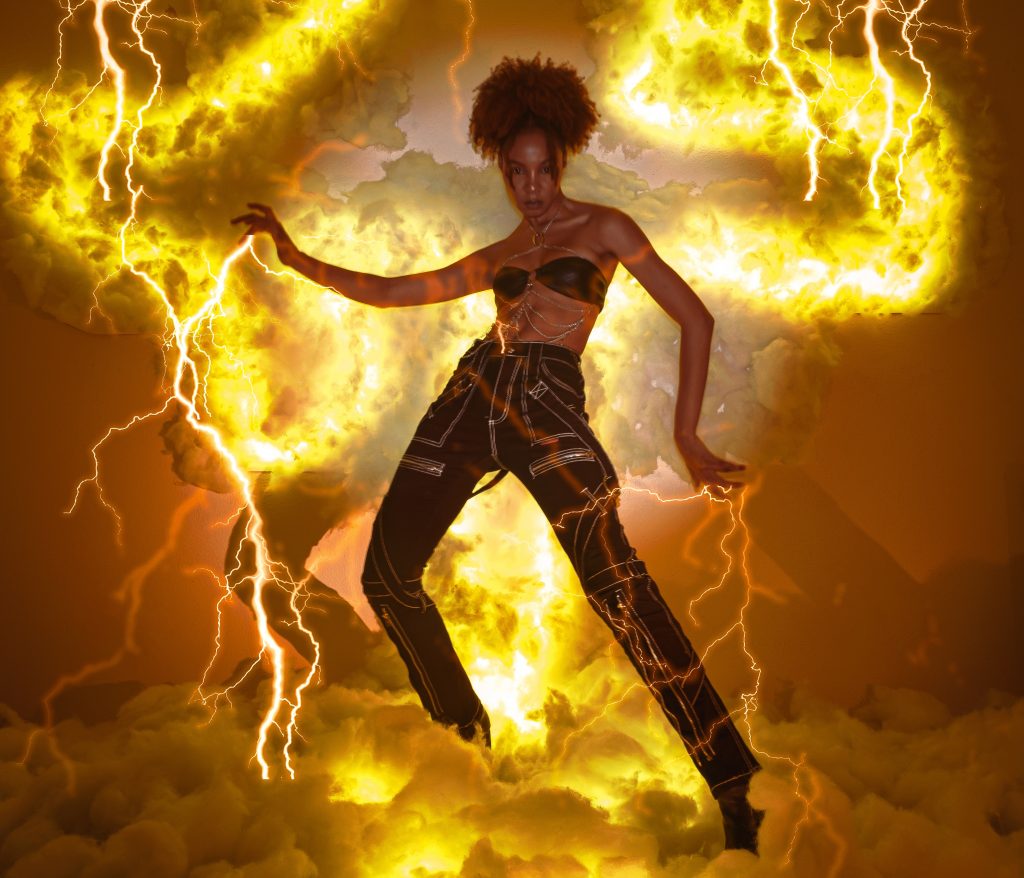 How has the Black Lives Matter movement or black activism in general impacted your own work and your role as an artist?
When the George Floyd tragedy happened, I took a long break from posting on social media. It was a lot to take in, seeing people that look like you getting murdered for no reason by the people that are supposed to protect you. During that incident, I had a couple of people encourage me to do a shoot about it. But I didn't feel comfortable doing a shoot based on the murder of a person. I don't usually create revolving around tragedies like George Floyd because I haven't yet figured out how to do it in a way that would be beneficial to the Black Lives Matter movement.
I think it's great that people make BLM art (in fact, I have some). Black voices protecting Black people is wonderful. But my work involves taking photos of myself, and I'd like to amplify black voices in a more meaningful way. For now, I remember people and honor them. I post other black creators that I follow and love to show my support.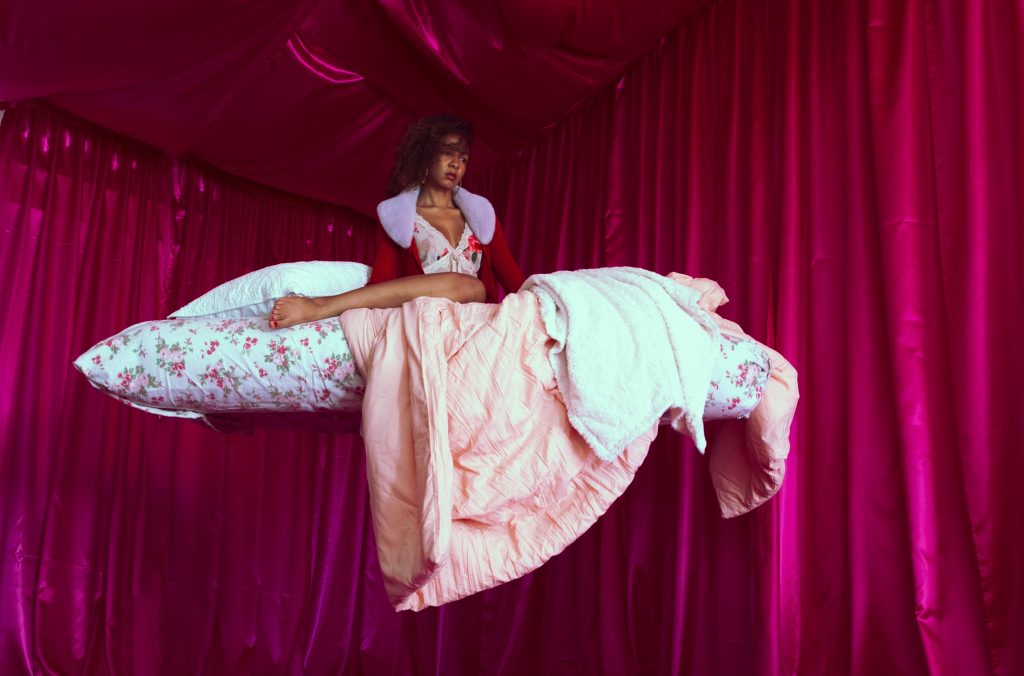 Is there anything you can tell us about your experience in the industry as a black artist?
Trying to get to a certain level in my career and having to work harder than my white counterparts is always an interesting dynamic. Of course, I'm not saying they're not talented. But being a black woman or being black in general, especially in fashion and creative industries, you have to work harder to achieve your goals.
What does Black History Month mean to you?
I love Black History Month, but I'm black all year round. I'm glad that we have our own month to honor the contributions of the black community, but as black people, we celebrate it all the time. I think it's something that should be celebrated by everyone all year long. Sometimes, I can see that some people view it as a trend or a popular topic to be talking about. But black history isn't a trend; it's literally part of our culture and story. Some of it has been watered down. For example, there were a lot of incidents I didn't learn about in school like the devastation of Black Wall Street in Tulsa, Oklahoma.
So I think there's a long way to go with black history, and I don't feel like it should be just this one month. People should always want to amplify black voices, support black artists and businesses, and listen to black women all year round, not just in February.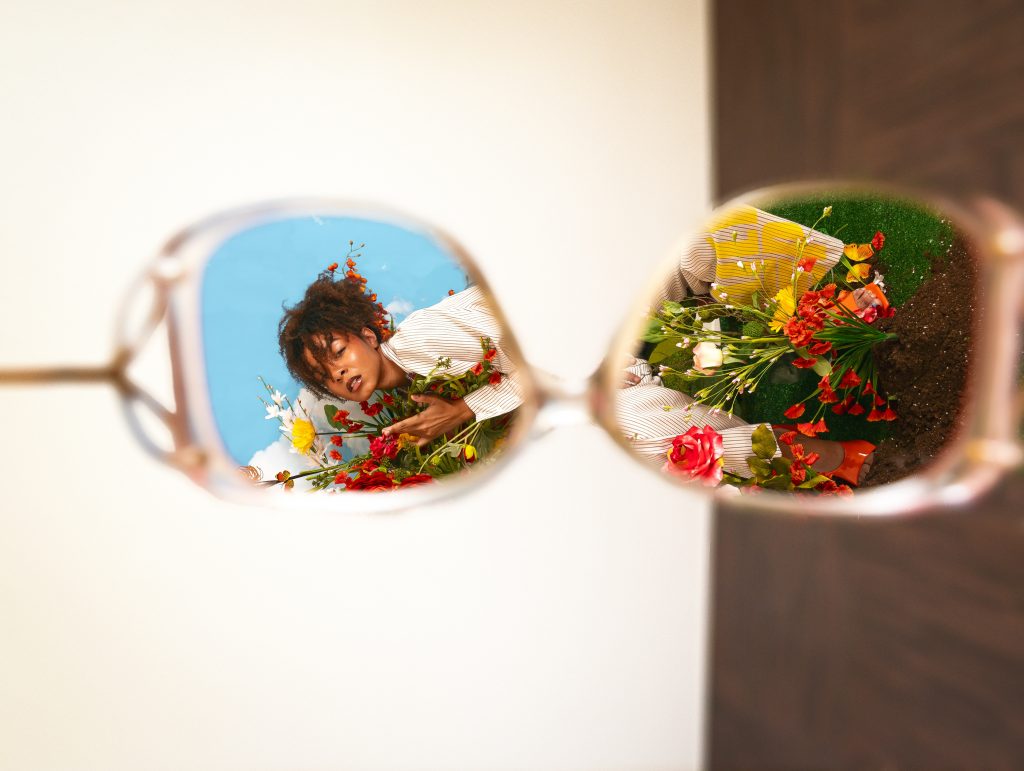 What can those looking to support black artists be doing right now?
Watch their videos, like their stuff, share their work, and buy from them, if you can. Content creation is becoming a very realistic job opportunity. A child can say, "I want to become a content creator when I grow up." And they can actually say that now because it's become a career path for many people.
With that said, I think that sharing black art and really going out of your way to look for smaller black creatives is so helpful to supporting the community. There are so many talented people out there that don't have the platform to get the reach that they deserve. They're often not going to be right in front of your face because platforms like TikTok, Instagram, and YouTube will keep promoting the same popular artists. So you have to dig a little deeper to find lesser-known, deserving artists. Change really happens when we all work together to give BIPOC people a voice.
Want to follow Kimberly's work online? Support her on Instagram and TikTok (@kihmberlie)!