Hi everyone! My name is Tamara and I am the face behind the blog, Champagne + Macaroons.
Does springtime make anyone else want to start decluttering and organizing every single room and drawer in your home, or is it just me? This winter was long and grueling, piles of snow and bitterly cold temperatures — let's say she more than outwore her welcome!
All the days we spent watching the snow fall I was slowly making a list of ways to refresh and switch up our living spaces! I am pretty sure that I have been in decorating mode since about January. I am ready for spring.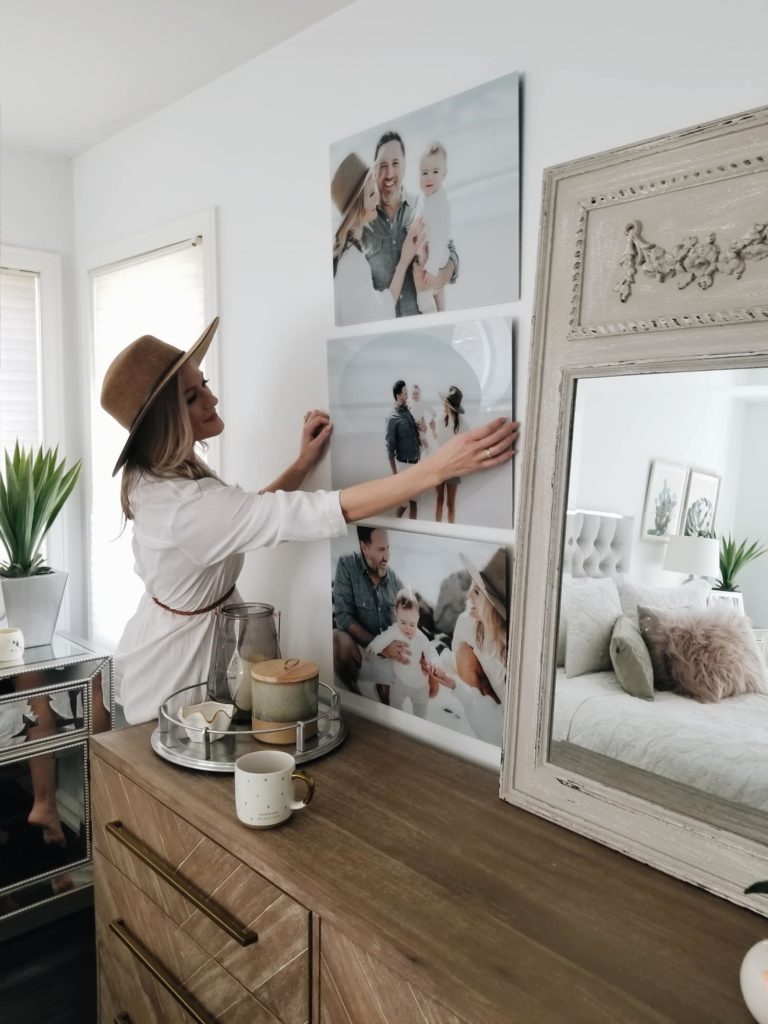 Since welcoming baby Leo, we have been spending more time than ever at home. It's been special to be a family of three snuggled up inside together these past few months making memories. John and I are both savoring these precious times as much as we can. To say I am a "big old sponge" lately would be an understatement. Time feels like it is flying by faster than ever before.
But with a new baby comes all the clutter and unwanted mess. After nine months of being pregnant, our home was spotless (hello nesting) only to be destroyed for about four months while we were figuring out how to survive life with a newborn!
Fast forward a few more months, and now we are settling into more of a routine and moving out of the insanity into a different one that feels a little more organized.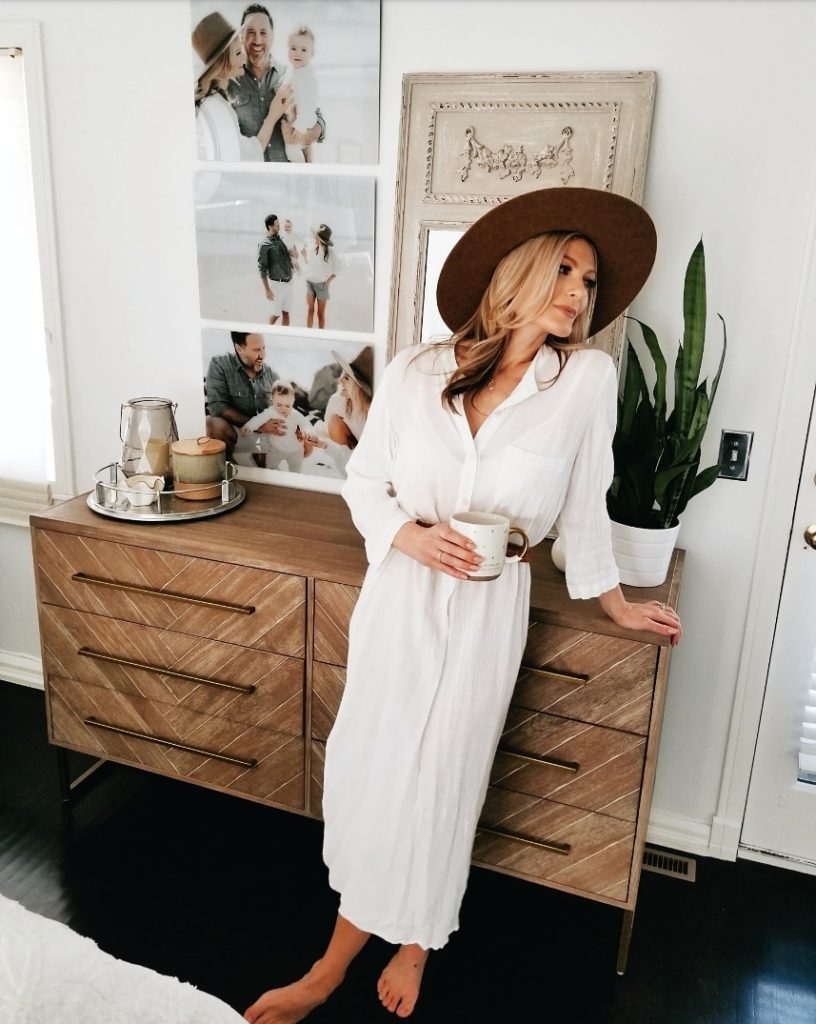 I am completely in love with our master bedroom. The way the light pours into the room in the mornings, where we drink our coffee and spend the majority of our time as a family. Our bedroom is one place that needed some attention, decluttering, and a spring refresh.
This room tends to act as a catch-all for all the things from baby stuff to the dog toys, to John and I, not hanging our clothes up as we should.
You know that one chair in the corner that seems to act as a second closet for all the things you don't have time to deal with and keep piling and piling until you forget there is a chair hidden under the mess?
Yes, we too know all about this! I have finally moved the chair so it could not function like this anymore.
We are slowly working on getting more and more accomplished around here. However, please do not open my dresser drawer or my closet. Marie Kondo would not be impressed!
Here are five simple tips I have found to be most helpful when it comes to making the most of your time, energy, and give your home that much needed a refresh!
Rearrange
Simply rearranging your existing furniture, art, shelves, and pictures can make a huge impact. And it's one of the most affordable ways to refresh your space. I tend to have similar styles flowing throughout the house so what works in one room can easily be swapped out and placed in another.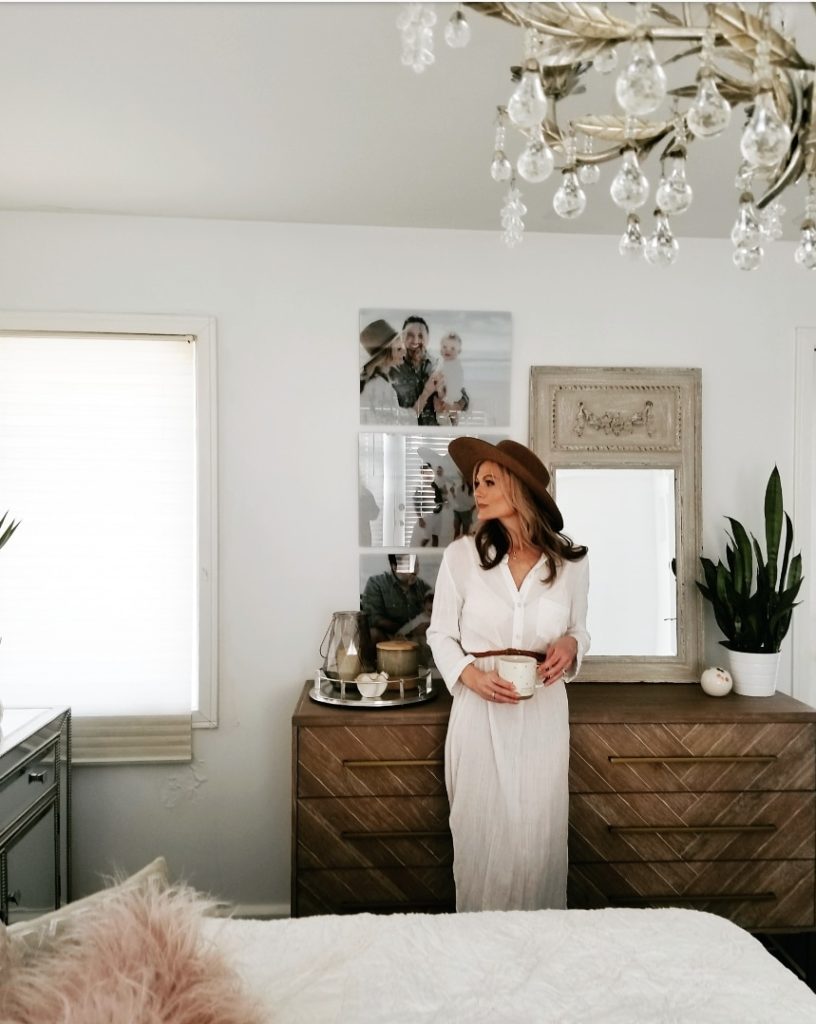 Consistency is Key
Pick one consistent look and feel, and make it a common thread throughout your home so there is continuity. This is a money-saver, too. Items in our dining or living room could easily be swapped out for decor and furniture in our master and vice versa.
Add Some Green
Add plants and greenery for springtime. I have to be honest with you we have found some of our longest lasting plants at IKEA! They are so affordable and durable. A succulent or a sweet fiddle leaf fig make your space feel bright and airy. Also, faux plants are so good these days and almost look real! I have a knack for killing our plants, so the faux ones have been handy especially with our life on the go!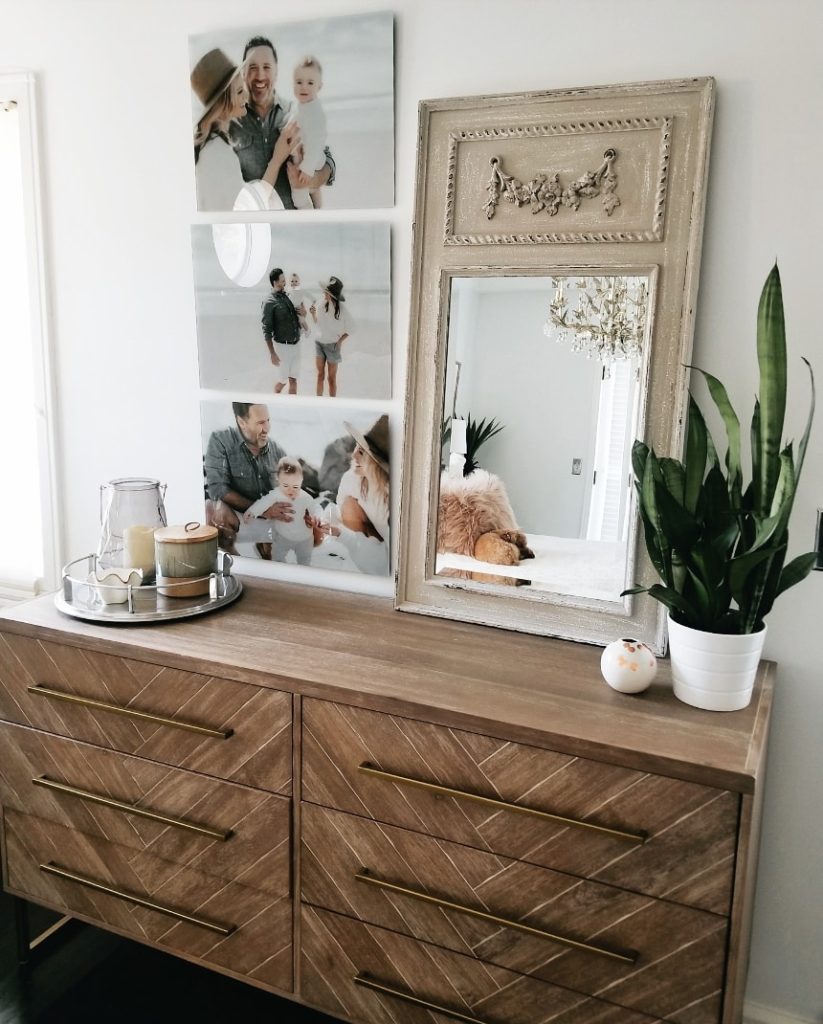 Spring for New Bedding
Update your bedding. We recently swapped out our bedding for a lighter comforter and quilt, and the entire room changed. Adding new pillows is a great way to update your bed or couches too. I always add color with the pillows and bedding accents like throws. Your wallet takes less of a hit when you decorate this way!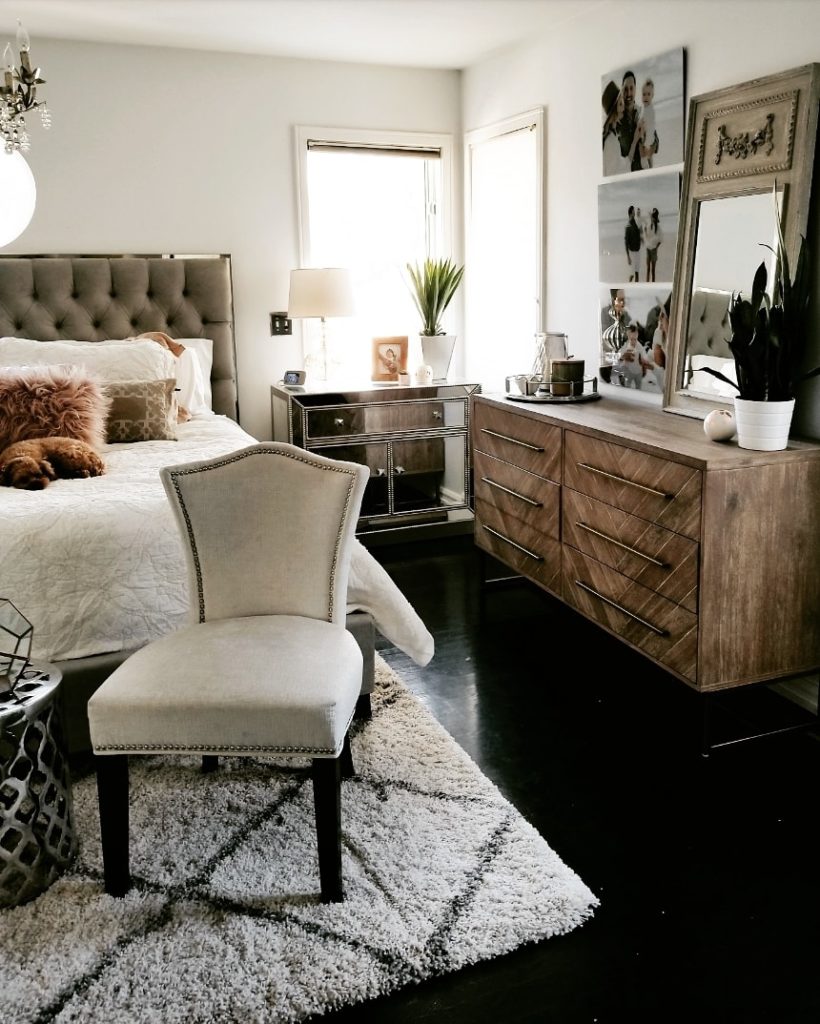 Show Off Your Pics
Add personal touches and print your photos! We have been the absolute worst about this, but it makes your house feel like a home with pictures on the wall. I couldn't be happier with our newest Fracture prints. You might have noticed these hanging in our master bedroom!
These images are the first thing I see when I wake up in the morning and the last when I go to bed. We recently took family photos on one of our trips, and I was beyond excited to print these. Yes, I said print — because I want to treasure these moments forever.
These prints are a piece of art. You know how picky I am with our walls. I do not hang anything unless I know it is staying!
These Fracture prints are modern and clean, and they match our home so beautifully. There will be more of these to come, and I have a feeling this is going to be a new gift to give everyone in my family. Everyone always asks me for pictures of Leo. I can't think of a better way to provide them with something they will treasure forever.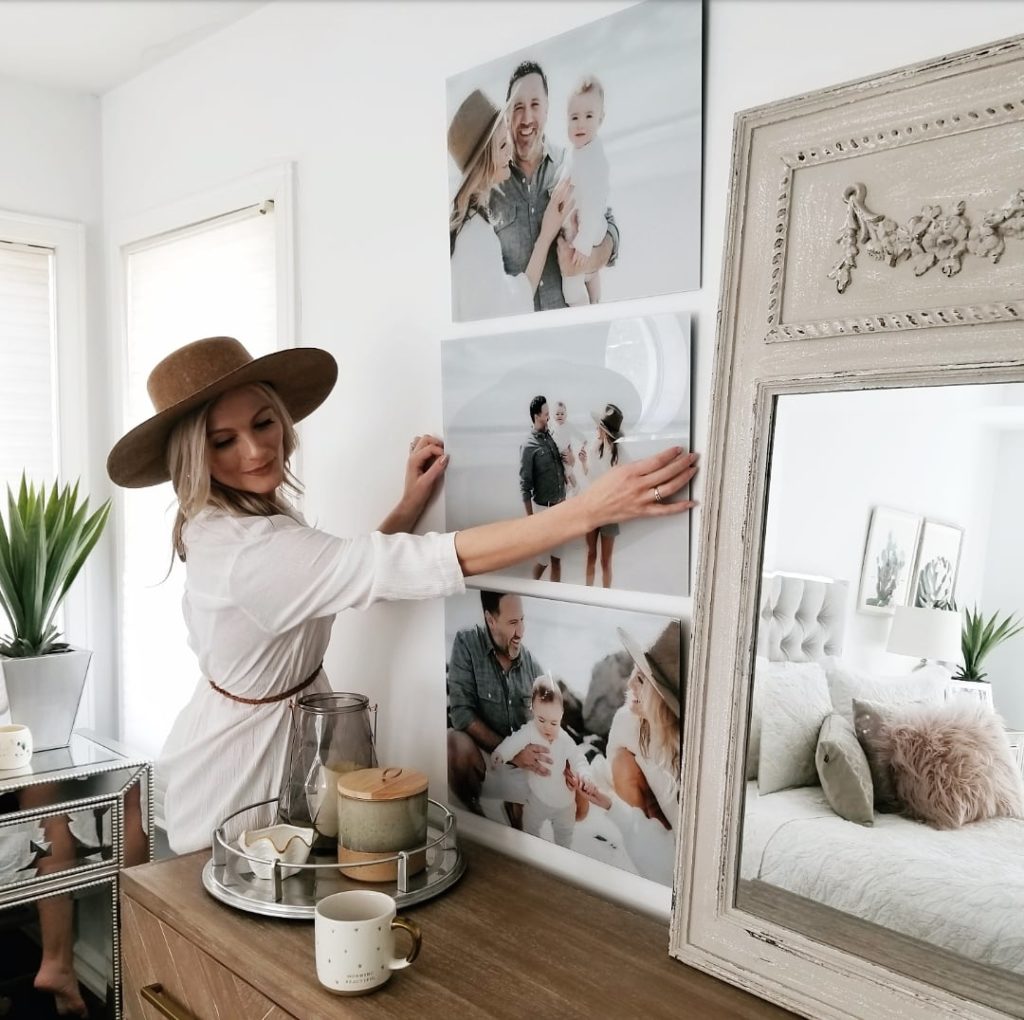 ---
A big thank you to Tamara for showing off her gorgeous new bedroom look and her new Fracture prints! – Drew
Have you updated your spaces for spring? Show us in the comments.
A version of this post originally appeared here.