To say that illustrator Lo Harris's work is eye-catching would be an understatement. Through her distinctive use of bold and brightly-colored shapes and lines, she manages to create art that practically pops right off the page — or, in some cases, the Fracture glass prints of her work. Harris recently talked with us about her creative process, inspirations, and the industry as a whole.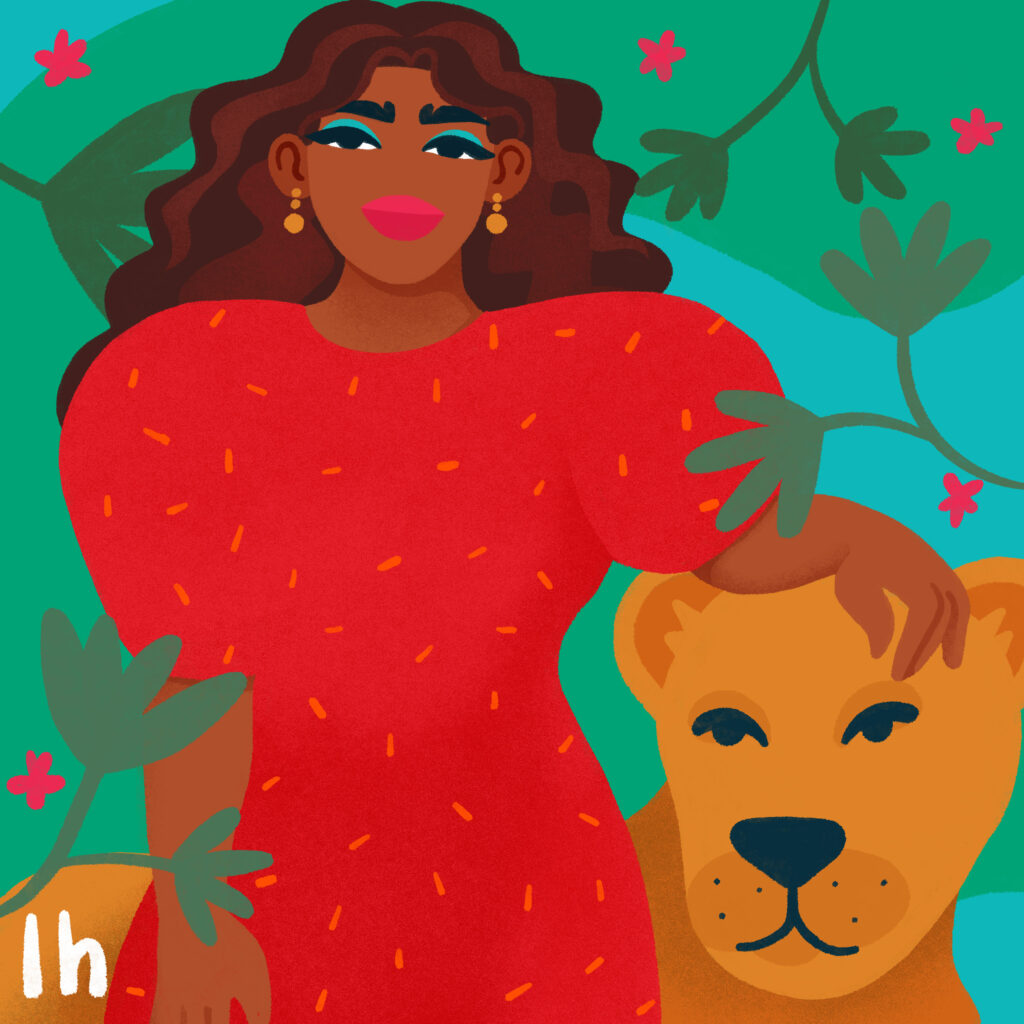 How did you get started making art?
I've always been drawn to digital art. As early as the time when my family owned a computer, I was busy making these chaotic, neon doodles in Microsoft Paint. When I was in middle school I spent my free time teaching myself how to use Adobe Photoshop and Paint Tool SAI. I stopped creating when I went off to college in 2014, and only just picked it back up at the very end of 2019.
What is your biggest creative inspiration?
I love, love, love drawing strong, confident, colorful, fabulous people. It just energizes me. I'm often inspired by the strong, colorful, fabulous music I listen to: 90s pop divas, Bossa Nova, Chopin, and vibey songs from smaller artists. Music definitely drives my creative process.
What about making art gives you the most joy?
I love when I finish planning the composition and color of my sketches. That's honestly the hardest part for me, figuring out how everything lines up and balances out through shape and color. Once I have a plan for how a picture should look, I get very excited for the refinement process. I love smoothing over my sketches with sleek strokes and lumps of color. It turns out to be a very calming and joyful activity for me. Like an adult coloring book.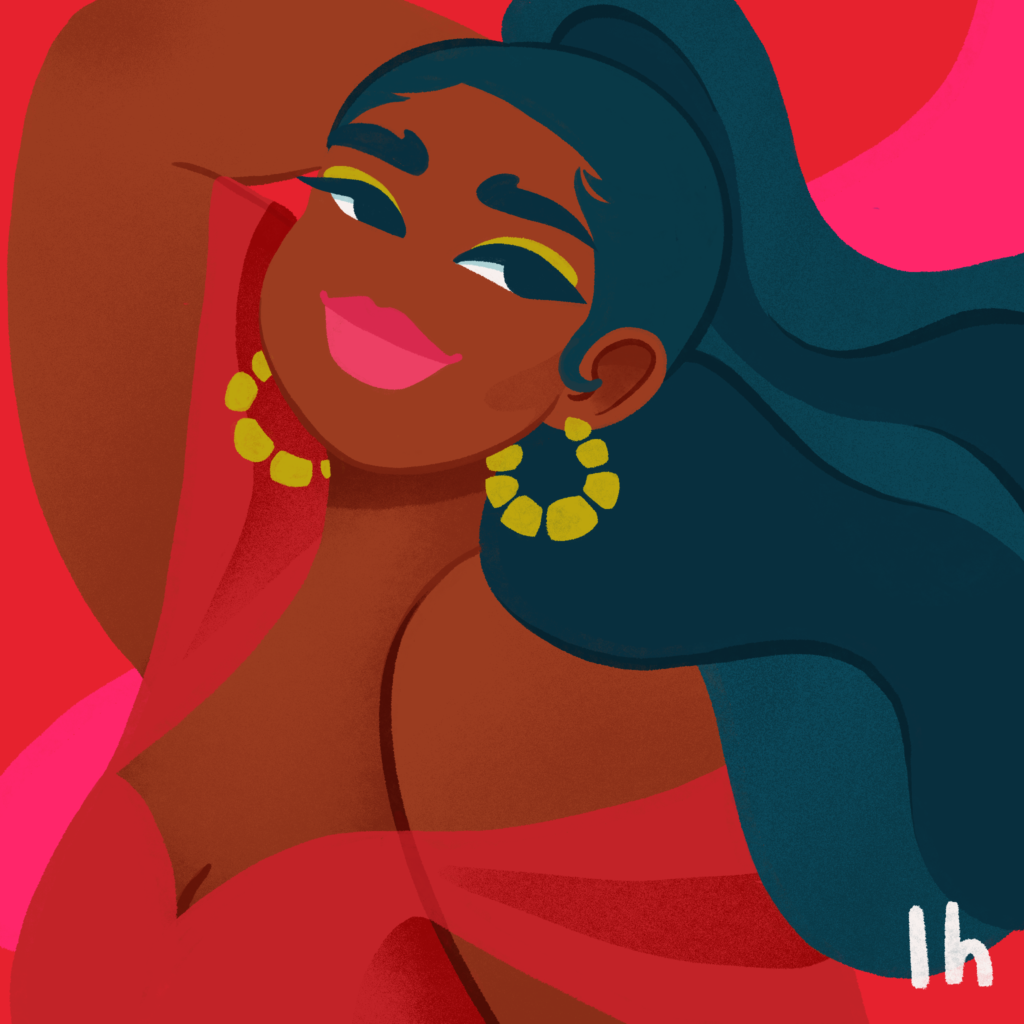 What artists do you love most and why?
There are so many. Jade Purple Brown and Laci Jordan are two favorites for sure. Their eye for color is very similar but their approach to form is very different. Laci has a very hand-drawn rhythm while Jade has mastered abstraction through vector shapes. I think of them when I play with the lines and shapes within my own work. Yukai Du is this fabulous motion designer and illustrator who has this incredible way of using hand-drawn textures. I often try to re-imagine what a technique like that would look like in my own work.
How has the recent surge in protests supporting Black Lives Matter impacted your own work and your role as an artist?
The artistic process is therapeutic for me. Many of my works, including those that speak directly to Black Lives Matter, were drawn as a way of processing my own feelings and emotions. So I'm super happy that my work has helped other people express their emotions, too. I'm going to continue making art that champions justice, confidence, and female empowerment because that's what I want to create for my own peace of mind.
How has this affected the community of artists around you?
This big push to support Black artists has empowered my contemporaries (Black illustrators, typists, letterers, and photographers) to facilitate tough conversations in the predominantly white art communities they participate in. They are pushing the conversation beyond this important cultural moment. It isn't enough to simply follow a Black artist on social media. Greater change occurs when brands and companies invest in closing the pay gap by collaborating with Black artists (just as they would with any other artist) year-round, and when major design associations and guilds make targeted efforts to give their BIPOC members a voice.
"I'm going to continue making art that champions justice, confidence, and female empowerment because that's what I want to create for my own peace of mind."
Has the reception to your art changed?
Three weeks ago I had 300 followers. I was just doodling and living my best life. Now I have thousands of followers and I'm still over here doodling and living my best life.
How do you hope that your art impacts those who see it?
My favorite messages are from people who tell me that because of my art, they feel empowered to start investing in their own craft. That makes me so happy to hear because I was in the same boat. I was on a six-year drawing hiatus and I decided to pick it back up because one of my coworkers let me lean over her shoulder while she was creating. Watching her draw helped me realize how accessible my own creativity was… and I thank her every day!
What can those looking to support Black artists be doing right now?
Share their work. Support their work. Engage with them. Hire them. We should be able to support and celebrate the works of artists from a variety of backgrounds without having to think twice about it. Let's normalize equality.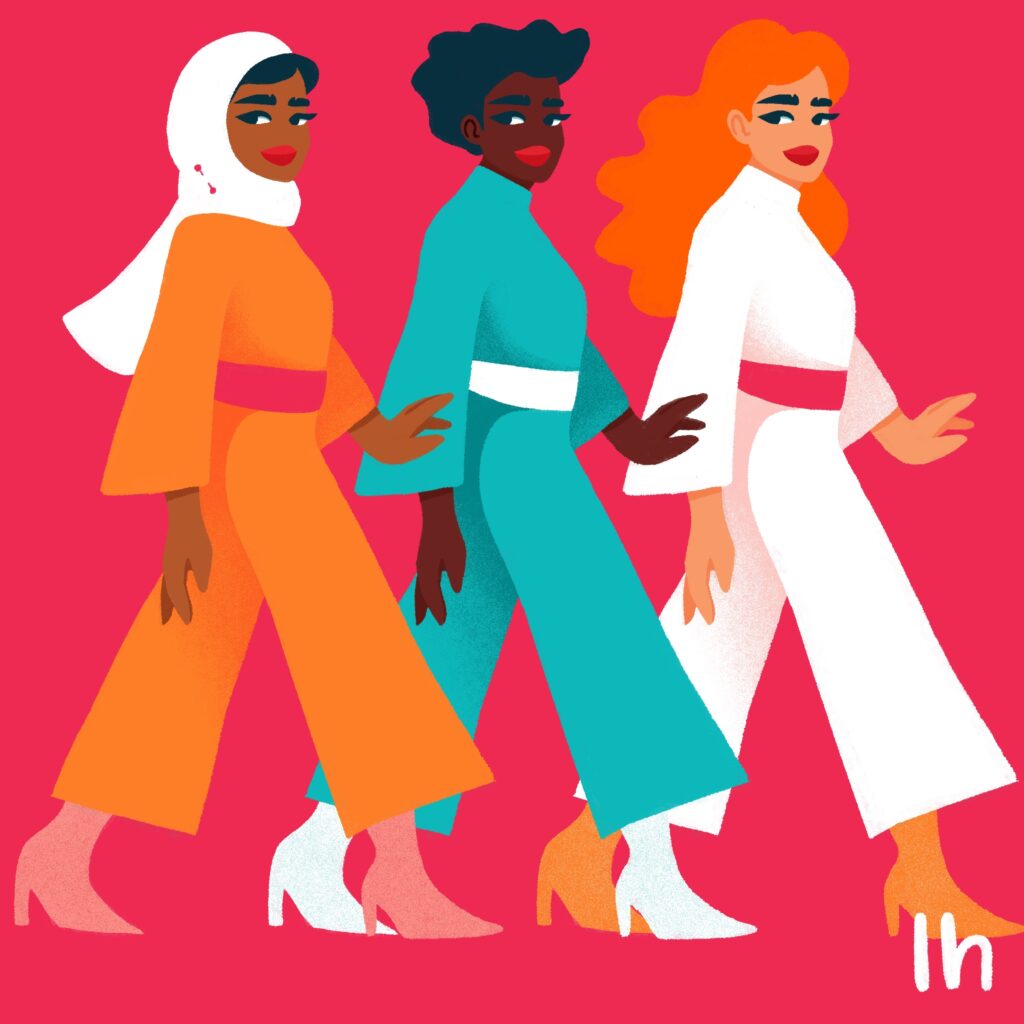 Where can people best follow your work online?
My Instagram, loharris_art, is the best place to follow my work. And you get the added benefit of getting some inspirational captions on the side!
Working to normalize equality is a small but powerful step in the right direction. Thank you again to Lo for sharing such thoughtful answers with us. We love hearing about artists using their gifts and passions to uplift and encourage others. Support Lo and visit her online shop, where you can but prints, totes, and more.
Want to win one of Lo's prints? Enter our giveaway to win a limited-edition, curated pack of glass prints from some of our favorite artists, including Lo. Just follow artists Brittany Anne, Katie Campbell, Lo Harris, Stormy Mae Nesbit, Zoe Wodarz, and Fracture on Instagram.