The memories that we make when traveling last a lifetime. But for many of us when we get home we realize that the vacation photos that we took don't quite capture the incredible experiences we had.

The good news is that taking vacation photos that you'll want to share and even display is easier than you think with a little extra thought and planning. Here are some tips for getting shots that you'll love.
Always Have Your Camera Ready
One of the best ways to capture amazing vacation photos is to simply have your camera ready to go at all times. Smartphones have made photography more accessible, but it's easy to leave your phone in a bag and forget about it — especially if you're worried about dropping it over the side of a cliff or into a body of water.
That being said, if you'd like to use a dedicated camera, make sure you keep it handy. Take advantage of a neck strap and make sure it's tied tight and secure. If you don't have one you like, check out the ones from Peak Design — they're high-quality and have excellent reviews.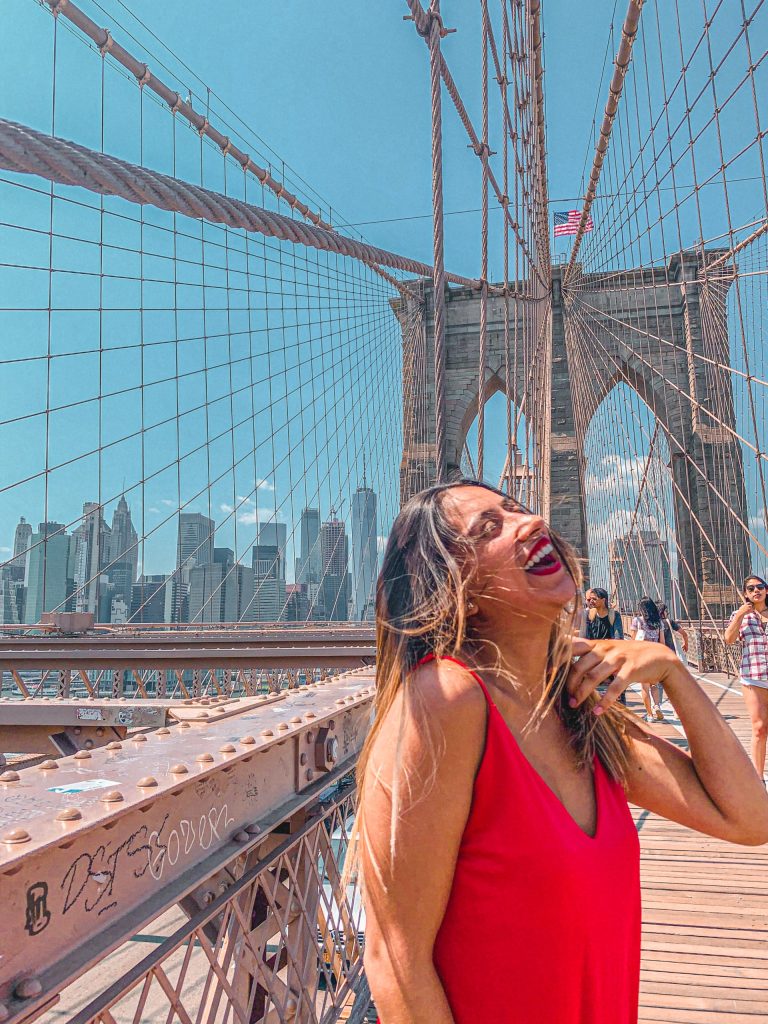 If you know you'll be around water or there's rain in the forecast, you may want to consider purchasing waterproof bags or cases. Be prepared for the extremes: while you don't want to damage any equipment, there will certainly be memories you want to capture on camera.
Pro tip: If you're worried about losing your lens cap, tie it to a string so it can dangle from the camera when it's not in use. Consider packing some extras just in case. Alternatively, you could trade out your cheap lens cap for a one like this that's heavy-duty, water, and dirt-resistant. 
Upgrade Your Smartphone Camera
Simply put: today's smartphone cameras are incredible. Their photos look so close to DSLR images it's difficult to tell the difference at a glance — if you can tell the difference at all.
Nevertheless, there are plenty of external lenses and additional accessories that can help you take a jaw-dropping vacation photo.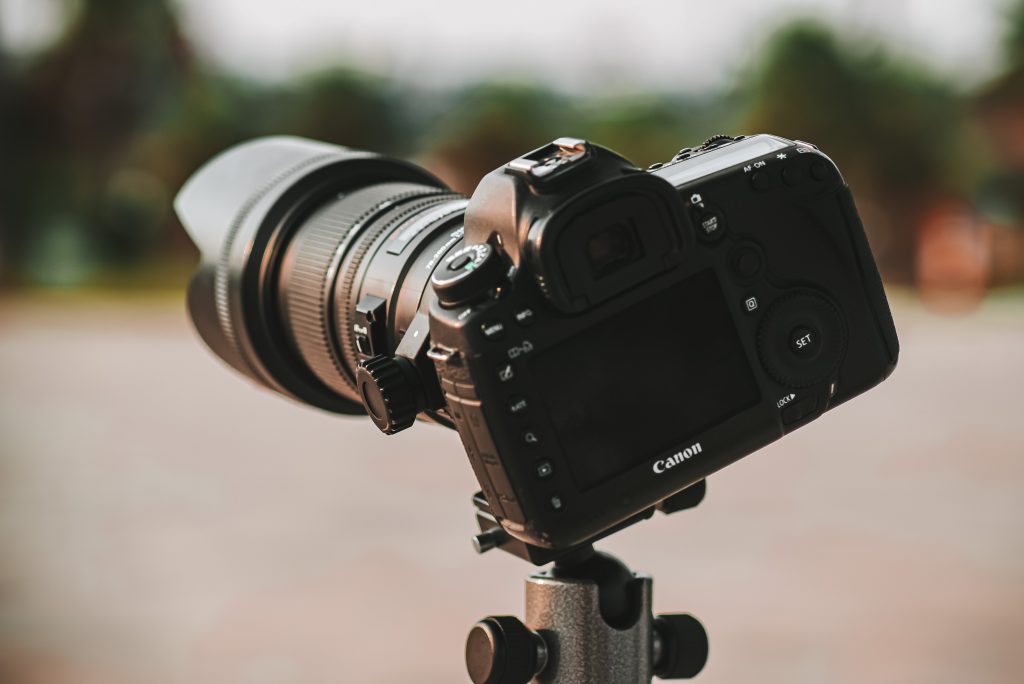 Order a tiny tripod — here's a favorite of ours — so you can keep your camera steady. And don't be afraid to get an external lens.
Capture the Local Essence
Vacation photos often feel like the place they were taken in. There's just something about how they look that immediately brings you back to the place you visited. The beaches of Mexico feel different from the rainforests of Brazil, just like the glaciers in Alaska feel different from the national parks in Norway. Every place has its own look and feel.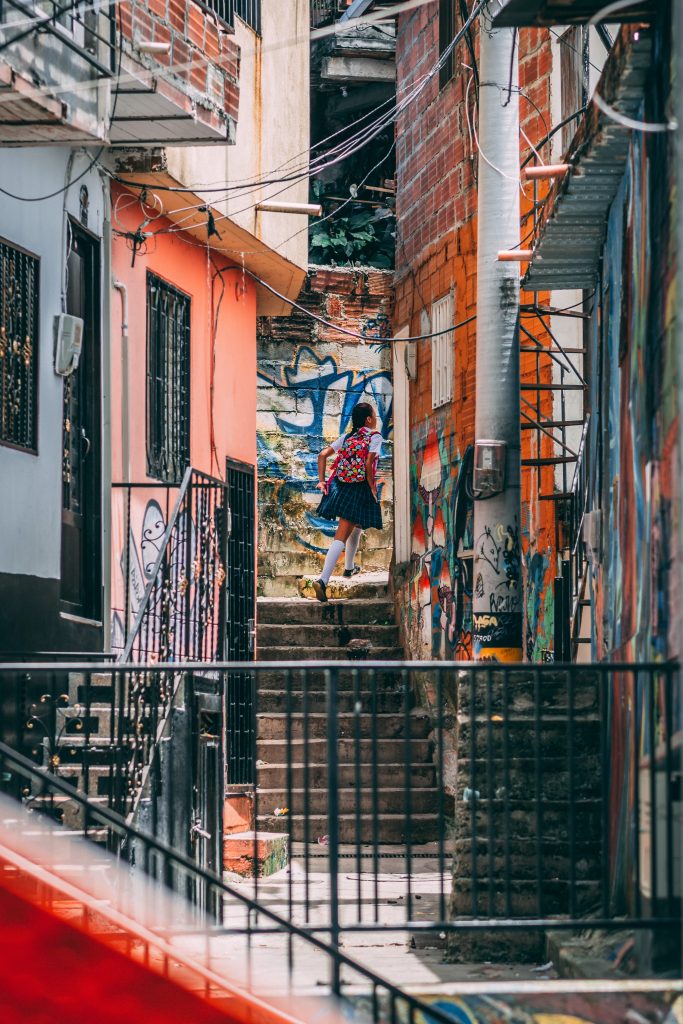 It can be a challenge figuring out how to capture what makes the place you're visiting so unique.
Don't waste your time taking a bunch of mediocre landscape photos. A few are fine, but focus on spending most of your time experiencing your vacation firsthand, and instead look for a postcard that has a picture-perfect image on it.
Take pictures of the things that you'll remember this destination by — whatever those things are, even if your friends don't understand why you're taking photos of every single door that you see in Prague. Take photos of the wildlife, the plants, the restaurants, the food (especially the local delicacies), the mountains, and the houses.
If you take any selfies, make sure you take them with the most cliché and classic of landmarks. There are a million perfect photos of the Eiffel Tower, taken at every hour of the day, but there aren't any of you standing in front of it. Make sure you get that photo. You'll be grateful to have it when you return home.
Scout the Location Ahead of Time
When photographers plan a big shoot in a new place, they scout it out ahead of time. This often means physically going to the location and taking some test shots.
"Of course, you likely won't be able to physically scout your vacation," says Nataliya Ogle of Style Tomes, but thanks to the internet, you can do a little planning from the comfort of your home.
"I search Instagram for locations I'll be traveling to for things others may have found. It's one of the best location scouting sources."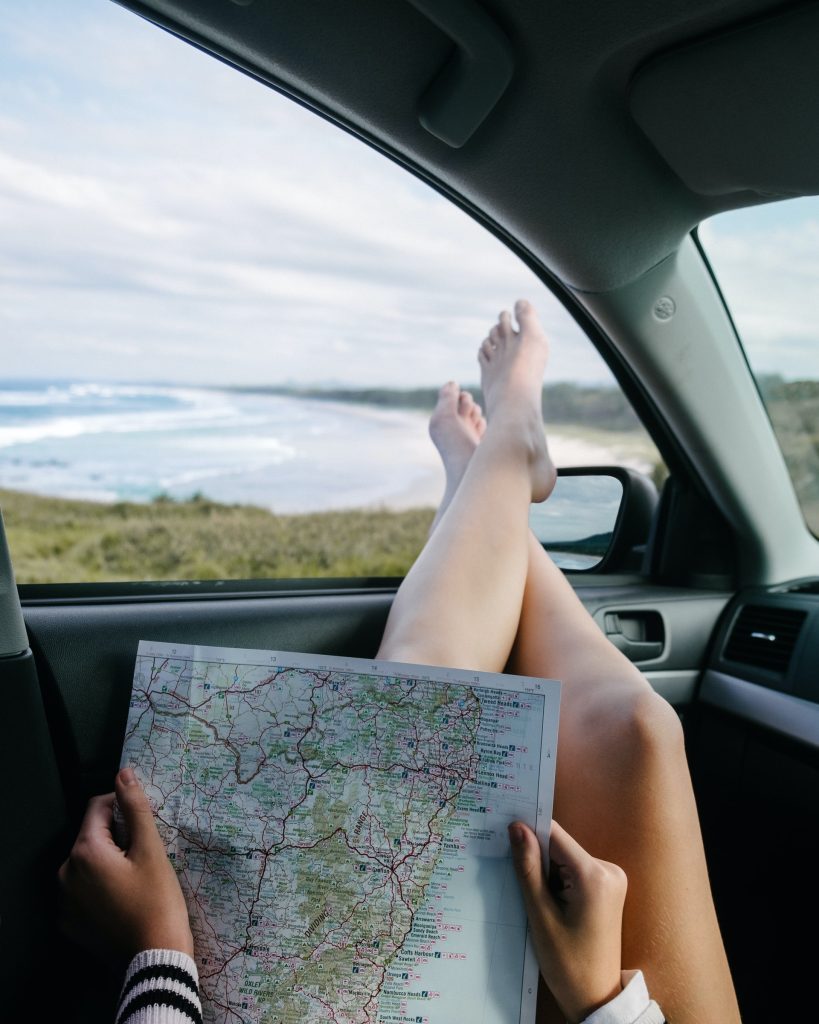 In fact, Ogle says it's how she found Frenchman's Cove in Jamaica. Who wouldn't want to hang a photo like that on their wall?
Instagram is a great resource for best spots and locations. Make sure you check out photos of your upcoming destinations. An added bonus: you'll likely find out tips, places to visit that are off the beaten path, and shots you'll want to try and capture yourself.
Talk to the Locals
If you really want to figure out the best places to go, put down the vacation guides and start making conversation. Here's how you'll learn the prettiest places, the secret entrances, and the best restaurants.
Put these suggestions at the top of your bucket list. No one knows the area better than the folks who call it home.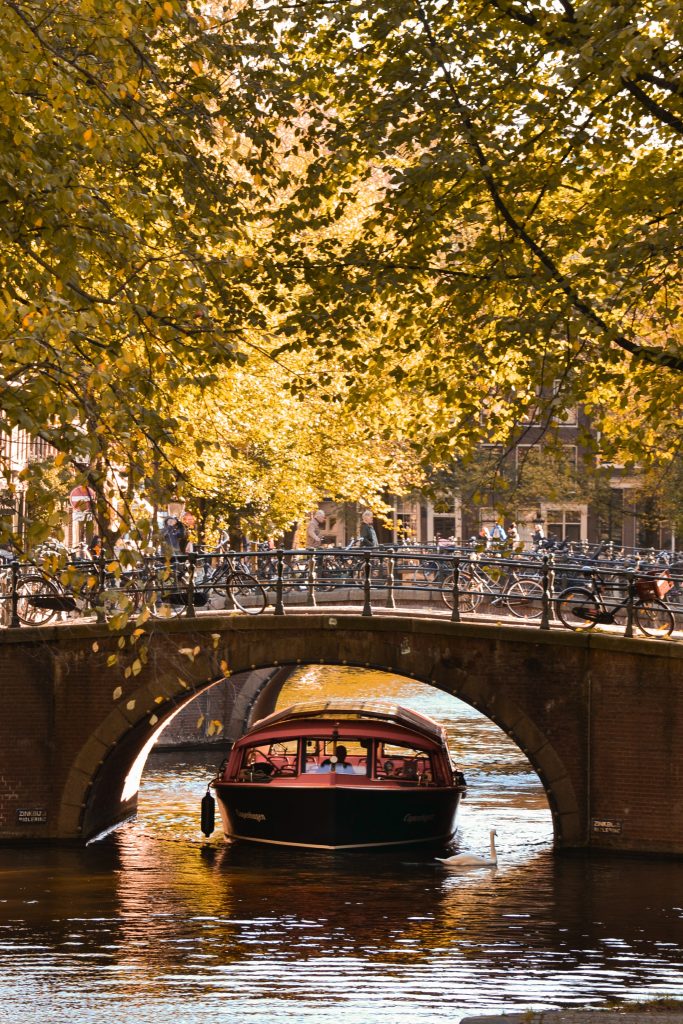 Capture the Candid Moments
Much like wedding photography and family photo sessions, candid moments often make the best photos.
Take a few shots while watching the sun go down — and don't even think about cutting your significant other out of the frame. You both will cherish this photo much more. There are thousands of sunset photos out there, but only you have captured your loved one with such a gorgeous backdrop.
If your kids are playing in the puddles in front of an ornate garden, don't cut them out of the photo. Everyone has taken photos of the gardens. Featuring your kids in the photo is what will turn this into a moment you'll remember forever.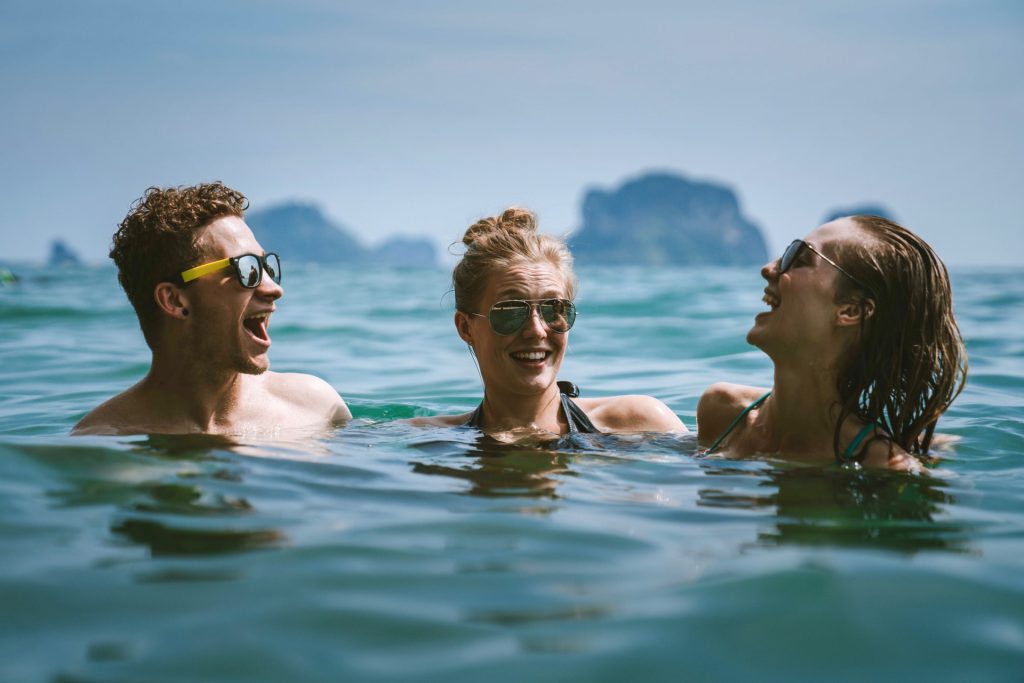 It's these kinds of moments that remind you of the memories you've made on your trip. These are the photos that will remind you of the fun, crazy, beautiful moments from your vacation. They are also the moments that matter most, and are the ones you don't want to forget.
Practice Makes Perfect
Lisa Dorenfest describes herself as a "circumnavigator," and for good reason. In November 2019, she completed a full lap around the world on a sailboat, which she chronicled on her blog. It's safe to say she knows a thing or two about taking vacation pictures. Her advice to anyone looking to perfect their skills is akin to the age-old saying: practice makes perfect.
Dorenfest says the best way to practice is to "hone your skills by 'playing tourist' in your hometown [first]. You'll be ready for the good shots when they present themselves on the road."
We completely agree. First of all, she's completely correct: the more you practice a skill, the better you'll get at it. And second, this is a great opportunity for you to see your own town in a new light.
Most importantly, this is something you might be able to do right now. Avoid crowds and look for a location that is a little off the beaten path. Take time to observe things you don't typically notice — like the different colored lights on the buildings at night, or the way the buildings cut into the sunset. These are things you might take pictures of on vacation, and you'll be more prepared for having gone through this exercise.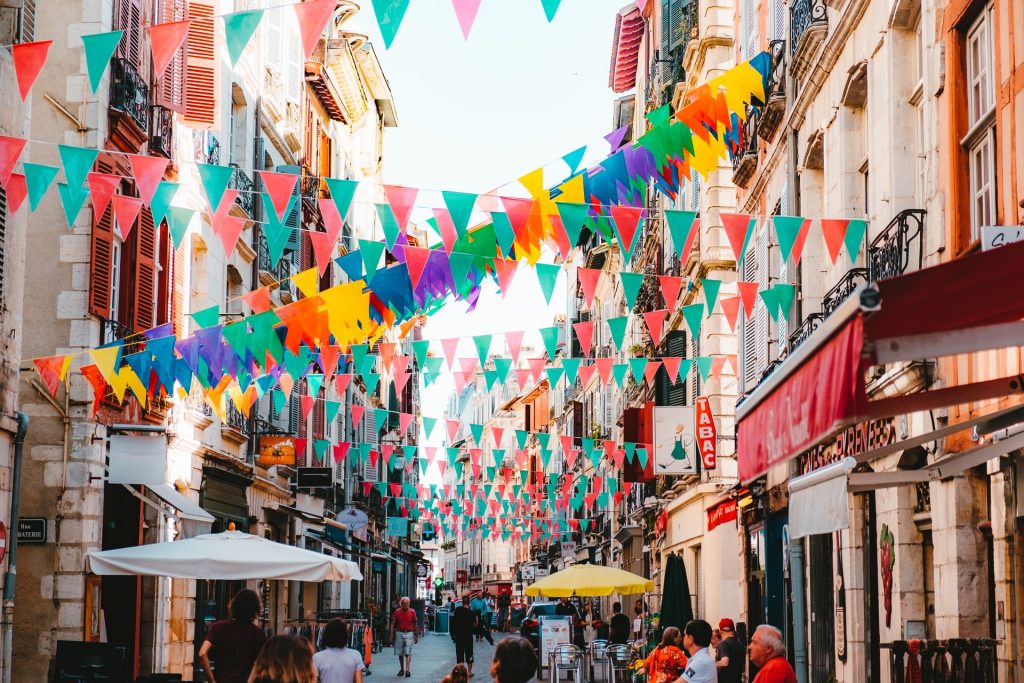 Tips for Capturing Those Sunset Vacation Photos
For tips on the best sunset pictures, we talked to McKenzi Taylor. Taylor runs Cactus Collective Weddings, just outside of Las Vegas, and knows how to get that coveted sunset shot.
She's done photoshoots at some of the most beautiful places the area has to offer, including Red Rock Canyon and Valley of Fire, and was more than happy to share a few secrets to her success.
Scout the location ahead of time, and get there with plenty of time to spare. "It's best if you can plan ahead," she says. "Rarely have I been able to 'just happen to be there at the right time and place' for a sunset photo. It takes patience and a little planning. Figure out when the sun will be setting and get to the location early to set up."
To help her pinpoint exactly where the sun will set in particular locations, she uses an app called Sun Seeker. She attributes this as a major contributor to her dazzling sunset pictures.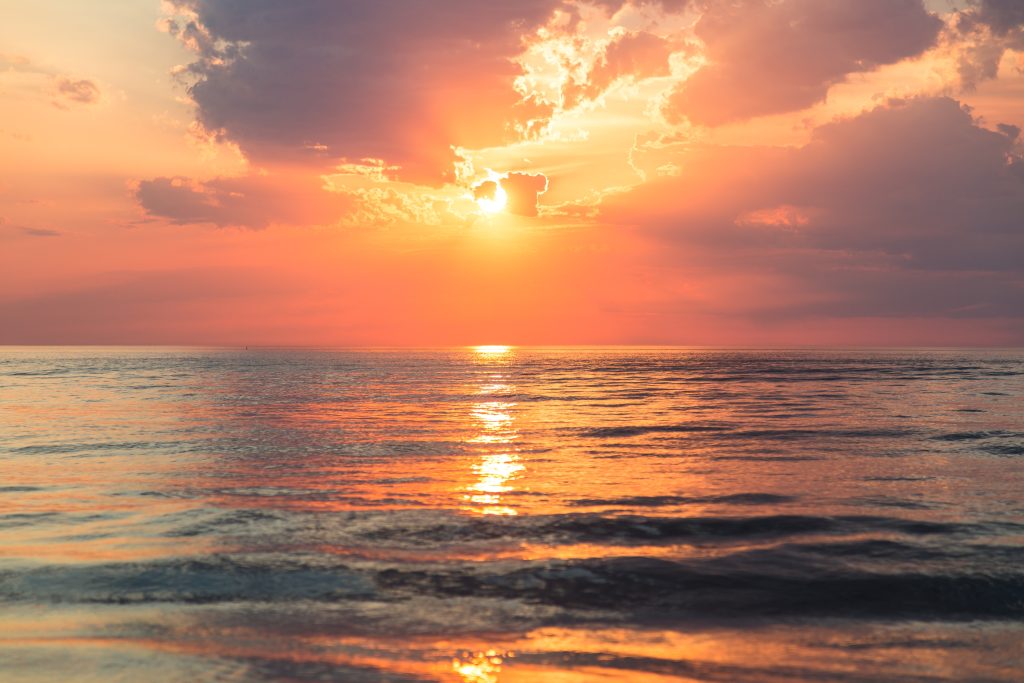 Next, Taylor recommends using multiple exposures and taking advantage of the bracket feature, if your camera has it. This will allow you to "combine the images for the best image and the proper exposures."
Most importantly, she says, remember to bring a tripod and keep your aperture "set high, as well — avoid anything under 5.6, and change your shutter speed for bracketing." Whenever you slow your shutter speed, you need to be very steady — much steadier than humans can typically be.
There's no better day than today to start practicing taking these photos. Incredible sunset images can be taken from any location in the world — even your backyard.
A Guide for Displaying Vacation Photos
Create a Gallery Wall
Gallery walls are the perfect way to show off your best vacation photos. This is also a great way to revisit cherished trips and vacations your family previously went on.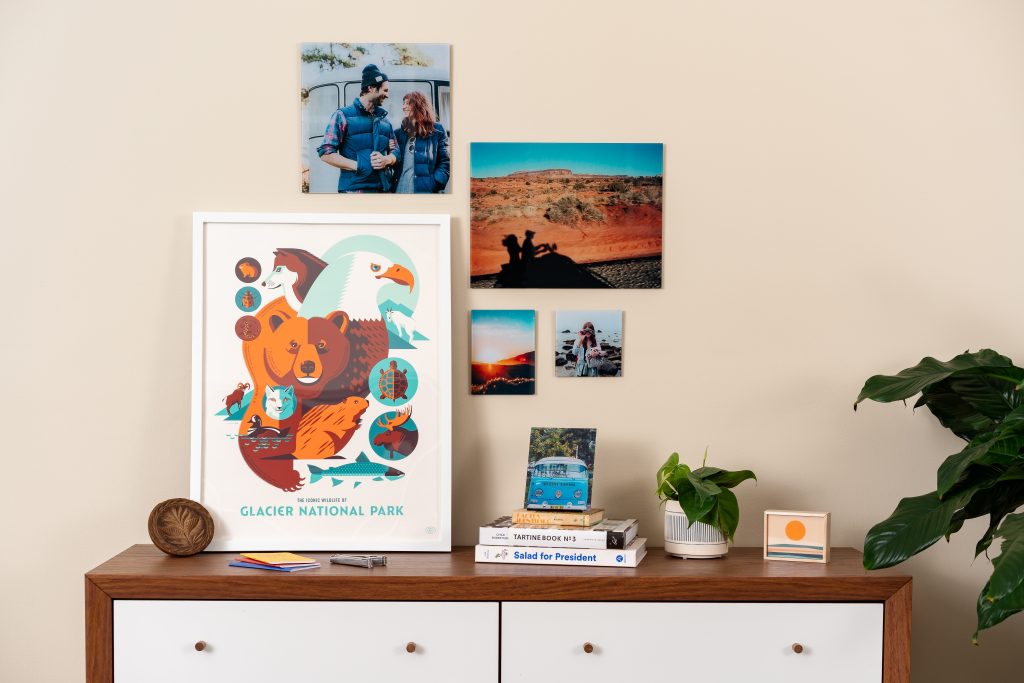 One reason gallery walls are an ideal way to display your photos is that you can completely personalize it. You could choose to focus on one particular vacation, posting photos of your family in various locations, sunset images from across the globe — whatever your heart desires.
You can create a gallery wall out of any theme or idea, and put it anywhere in your house. Modify it to span an entire wall or just fill a small area in your kitchen. Use glass prints, and you won't even need to frame your photos.
If you don't know where to start, don't worry — we've got you covered. Turn this into a fun family project that is sure to become a conversation starter in your home.
Be Picky
When you're choosing which vacation photos to display, don't be afraid to get ruthless. It's easy to start and become overwhelmed with dozens of pictures you want to display. Remember: you want to choose just a few of the very best pictures. The rest of the photos can go in a photo album.
Force yourself to narrow down your options — select just one sunset picture, use only one staged group photo, and then add a couple photos that allow you to relive your favorite memories of the trip.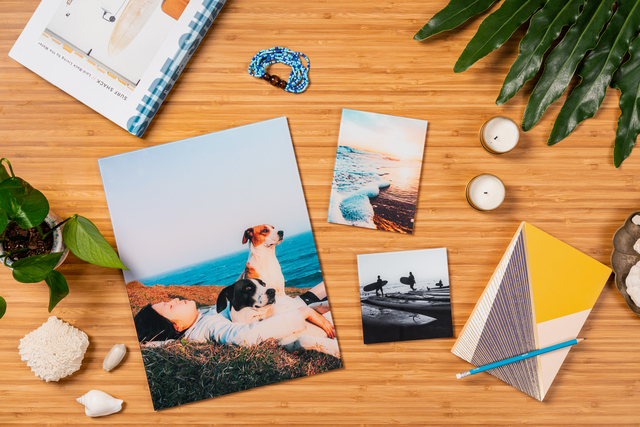 Use the Candid Vacation Photos
Don't forget about all those candid shots. These are oftentimes the most striking and memorable photos. Everyone loves a photo of their significant other looking at them adoringly.
If you're a parent, you'll love the photos of your kid dancing with the band or playing in a water fountain, their faces lighting up when their favorite Disney character comes into the room.
These are the photos that have memory and meaning behind it, and are the ones you'll remember for years to come. In our opinion, photos that capture a genuine moment are also the very best type of vacation photos to have.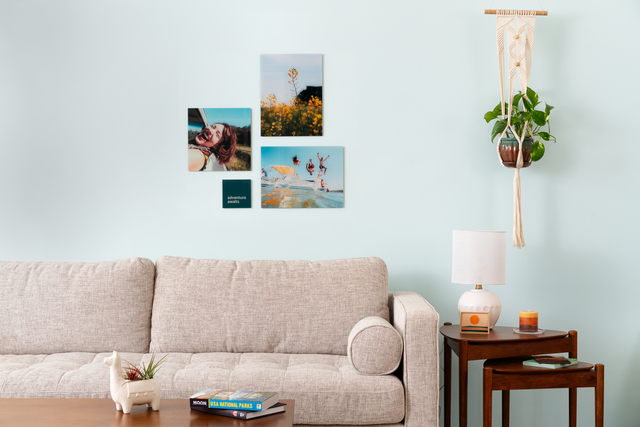 Focusing on Moments that Matter
It's always wonderful coming home with incredible vacation photos in hand, but don't forget to enjoy your trip while you're there. Part of creating memories is remembering to put down your camera, getting lost in an entirely new place, and exploring.
Let the breathtaking views print themselves into your mind as you breathe in the salty sea air and feel the wind whip your hair around your face. The best vacation pictures capture not just a place, but a feeling you had when you were there.
Creating memories that will last a lifetime and capturing just the highlights on camera will ensure you come home with moments you'll remember forever — and just enough photos to fill that gallery wall.