A fireplace mantel is like a little black dress — with the right accessories, it can turn heads. For most rooms that have them, fireplaces are the focal point, which means the mantel above them becomes a prime spot for everything from your favorite piece of art to your most cherished collectibles. The best part is that you can easily change the look of your mantel based on the seasons, your mood, and new trends. Here are a few mantel decor ideas you can pull off in a pinch to make your mantel pop.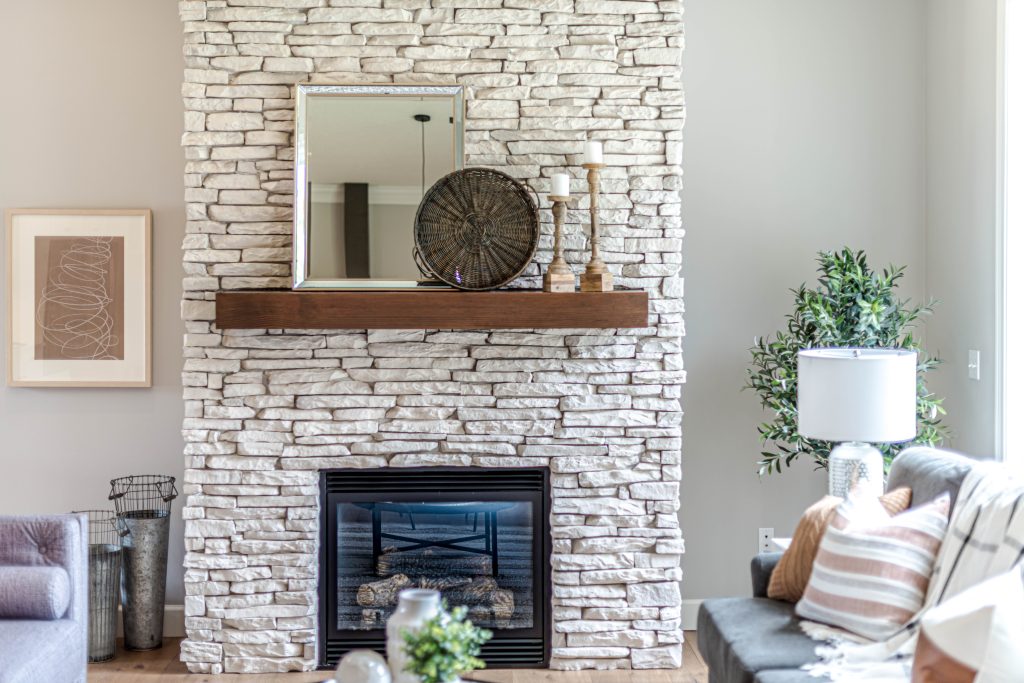 Start with an anchor piece.
"Either a favorite piece of art or a mirror are excellent choices," says interior designer Cerisse Wilson of the Dewils Design Center in Vancouver, Washington. "Don't be afraid to add height, especially if your ceilings are high." Your anchor piece also can be layers of items, such as large picture frames or antique mirrors.

"When placed together, they anchor the space and add a little bit of depth, too." Have them overlap just enough to create depth without covering them up entirely. If you choose a mirror, make sure it has something beautiful to reflect. Says Wilson: "The last thing you want is a storage shelf on the other side of the room to suddenly be front and center."
Scale, scale, scale.
Another benefit of having an anchor piece is that it helps you determine the scale and proportion of the other objects you place on your mantel. "Generally speaking, your tallest items should be no more than 1½  to 2 feet tall on a standard size mantel — that's about 54," Wilson says. When choosing secondary objects for your mantel, "a good rule of thumb is to keep them no bigger than half or ¾ of the size of your focal piece," Wilson says. "This leads the eye up and around, creating more visual interest."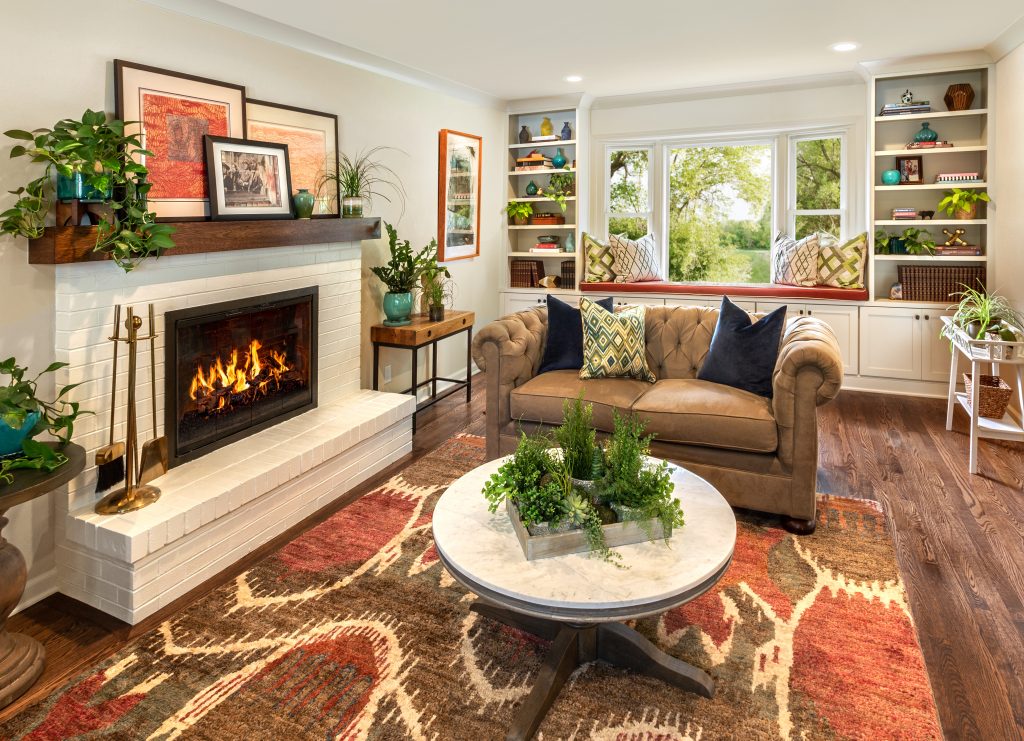 When in doubt, style with the rule of thirds.
Many interior designers follow this guideline because it helps to create a well-balanced, proportioned space. For this mantel decor tip, the idea is to split the area above your mantel into a grid of three rows and three columns. Where the points intersect are key focal points, so use them as guideposts for placing your items.
Consider displaying a collection on your mantel.
"Classic books, candlesticks, mirrors, whatever you like to collect, it's the perfect spot to show off something you've spent time collecting," says wellness design consultant Jamie Gold, author of Wellness by Design; A Room-by-Room Guide to Optimizing Your Home for Health, Fitness + Happiness.

"It could also be a collection of family photos or something seasonal, like displaying a ceramics collection enhanced with autumn sprigs from weekend explorations. The key is to display beautiful items that make you smile when you look at them."

Whatever type of collection you display on your mantel, keep in mind that it probably isn't the best spot for tiny trinkets that can be knocked over easily, so consider the foot traffic of the overall space before making your selections. Also, remember that even when displaying a collection, the mantel doesn't need to be completely filled. "Having some breathing space ensures the mantel doesn't look crowded and items don't blur together," Wilson says.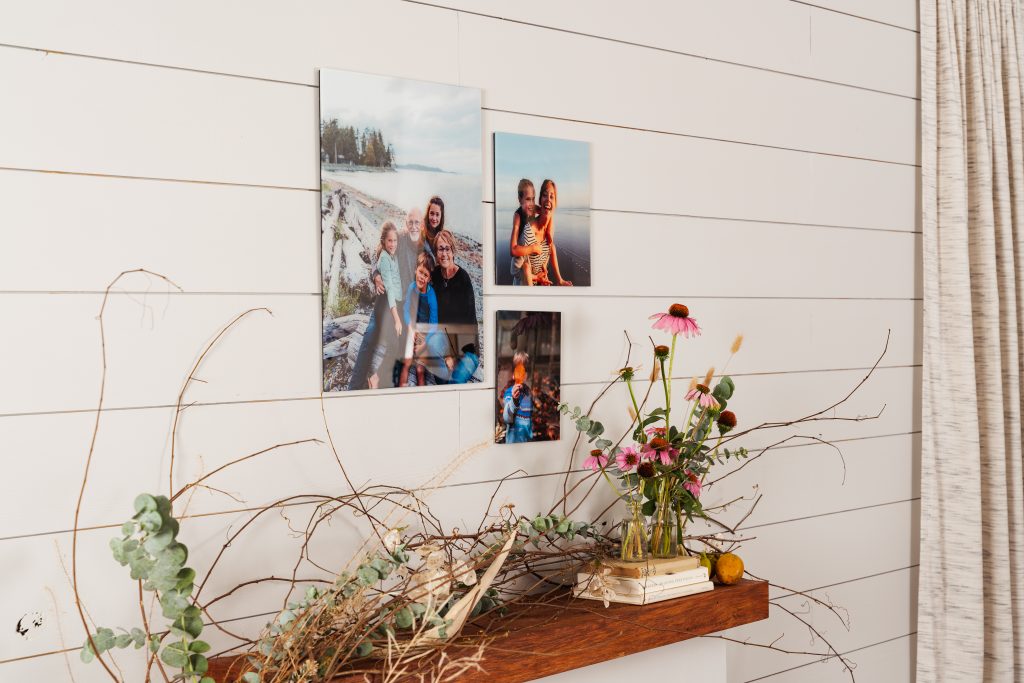 Embrace a natural look.
With fire being one of nature's key elements, the fireplace mantel becomes a perfect spot for setting a natural, organic tone with greenery. "A mantel is a great place to put plants, especially if they trail a little bit," Wilson says.

"Plants are pleasing to the eye, they can help keep the air clean, and they're an easy way to add height or depth to your mantel." Just make sure the pot or vase doesn't go over the ledge. "Incorporating natural elements also add biophilia benefits," Gold adds. This refers to a design philosophy that focuses on the positive effects of surrounding yourself with living things, such as reducing stress and enhancing mood and creativity.
Try to avoid a matchy mantel.
You can achieve visual interest if you place several lightweight items on one side of your mantel and one heavy object on the other. Don't feel that everything has to be precisely even in the traditional sense, so long as the overall weight of the accessories on either side feels balanced. It's best if the objects aren't a random assortment but rather somewhat connected, such as color or style.
When in doubt, decorate with an odd number of objects.
When it comes to groups in decorating and design, odd numbers of items are more visually appealing, prompting your eye to move around more. It's another one of those "rules" of interior design, and it applies perfectly to mantel decor.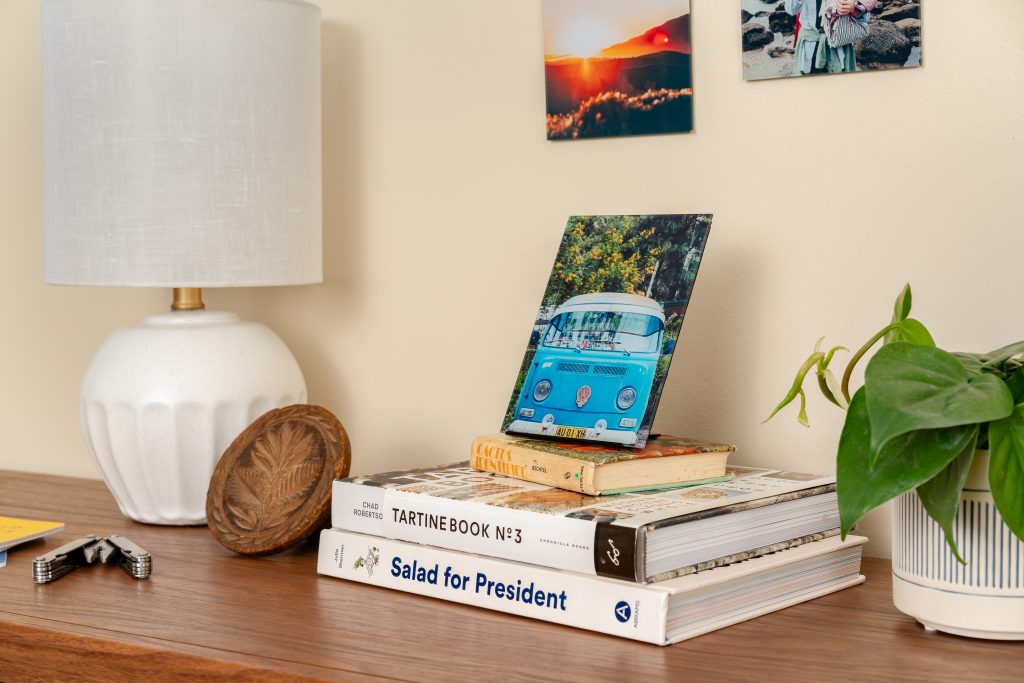 Mix objects of different shapes and sizes.
Vases, sculptures, books, artwork, and candlesticks — these tend to be the go-to items for decorating mantels, and for a good reason. They come in a variety of shapes and sizes, allowing you to play with scale and proportion.
If you've got kids, embrace a casual look and use the mantel to display family moments.
This is especially true if your fireplace mantel is in a family room, kitchen, or other informal space. For example, suppose you're looking to decorate in a way that lifts the overall mood in the room. In that case, there's nothing like using the mantel to display your child's artwork or to showcase photos of a recent family vacation or your kiddo scoring a winning goal.
With a few smart and stylish tips and the right mix of decor, you can make the most of every inch of your mantel, turning it into one of your favorite spots in the house.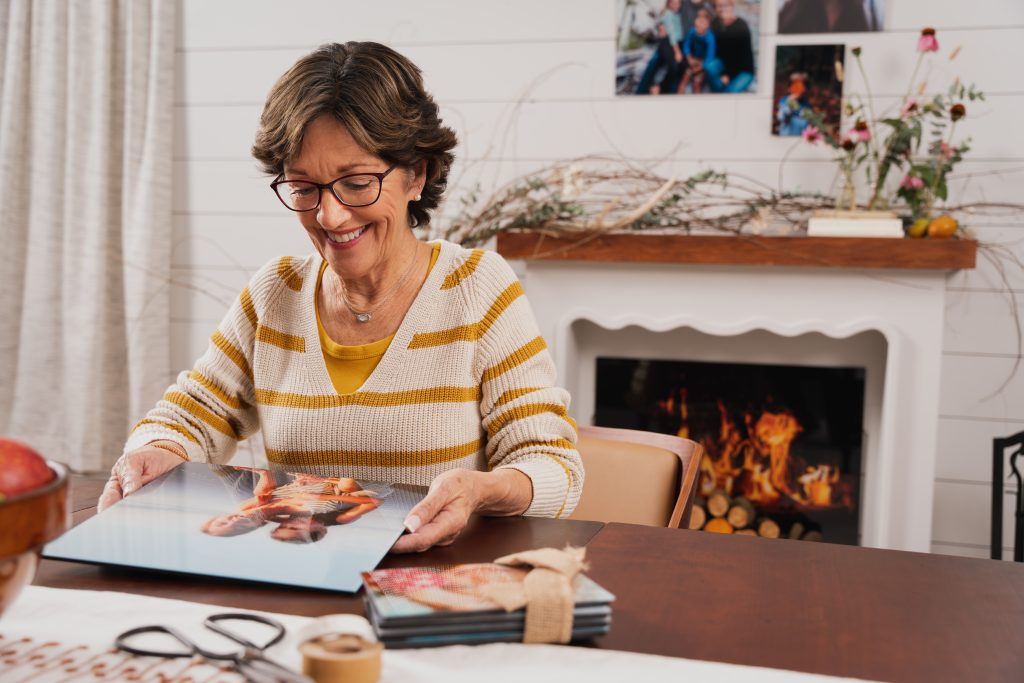 From family birthdays, to the littles' first day of school, to a gallery wall of your favorite art, any cherished moment captured on camera can be gifted as a beautiful glass print. With multiple sizes and styles to choose from, you can give a single glass print or help someone create an elaborate Photo Wall. Or give your loved one the gift of DIY with a Fracture digital gift card. The possibilities are endless—we can't wait to see your prints in your home!