Fracture. Focus on moments that matter.
In the summer of 2017, we set off on our year-long journey to evolve the Fracture brand. Working across teams — from marketing to customer support to the production teams that hand-assemble every print — we started taking stock of where we were to inform where we are heading. We discovered that this evolution would impact every aspect of the business and saw this as an opportunity to give you more of what you're looking for. It also gave us the perfect excuse to bring to life some of the ideas and projects that had been near and dear to our hearts for some time.
Really getting to know you.
Since we started our journey, we've printed and delivered over 600k prints to 200k customers in 50+ countries. There are a lot of you! Our first step: sit down and talk. We wanted to fully understand how you incorporate photography into your lives. We paired up a detailed customer survey with a series of phone interviews so that we could get to know as many customers as possible. Over your lunch breaks, walks, or while you were picking up kids from school, you took the time to talk to us about everything. You let us ask you a ton of questions and we loved every conversation we had with you. We asked things like: What was it like to shop and upload your print on our site? What types of photos do you typically print? and what can we do to improve your experience?
The philosophical question: What is at the center of it all?
As we talked with our team and with you, we kept coming back to two simple things: your stories are worth telling, and these are the moments that matter. From then on, our creative strategy centered on exactly that: Focus on moments that matter.
This is a wide-reaching idea that serves both you as a customer and Fracture as a company. It's comprised of the little things and the big things. The not-so-perfect times and the quiet and loud days. Moments that mean everything to us and maybe nothing to anyone else at all. But they are the moments we hold onto and keep close. It informs who we are, who we've been, and quite possibly who we will be. We wanted this sense of spirit to be an integral part of the Fracture brand and the experience you have with us — and ultimately the photos you decide to print.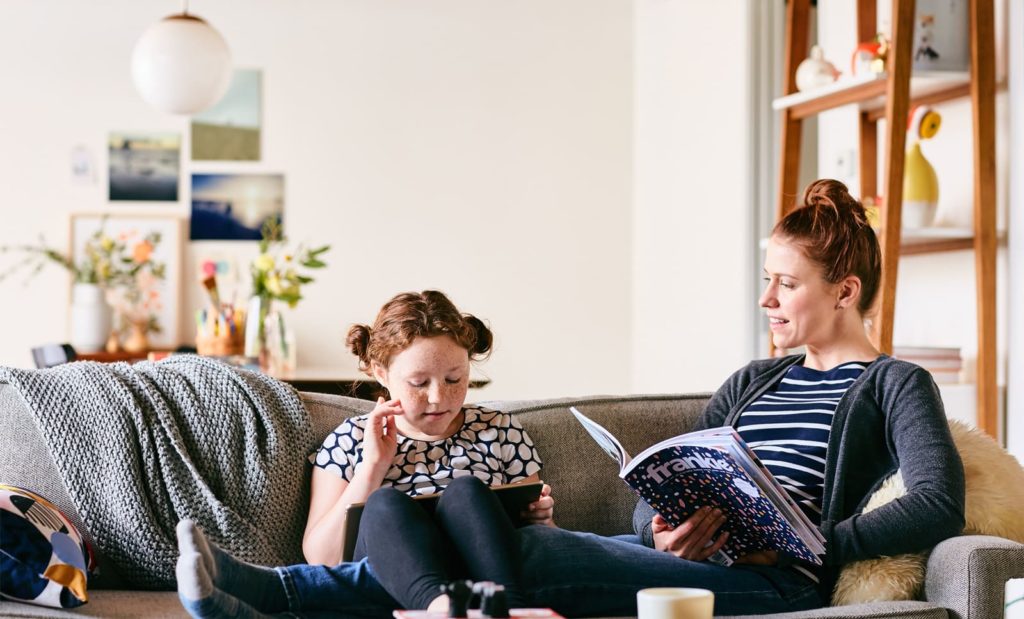 Bringing the ideas to life.
Our brand name, Fracture, is built on the idea of a frameless picture — and we wanted to ensure that aspect endured. But like everything we do, we are constantly evolving and improving on our products, customer experience, and tools for uploading and creating your prints. The same needed to happen with the general look of the Fracture logo. We've simplified the logo and given it an updated look that supports the brand now and into the future. We hope you love it as much as we do!
Color
Our color palette is inspired by our original brand. The turquoise shifted to a deeper Cobalt Blue and we've paired it up with an elegant Midnight Blue. We pulled inspiration from recycled papers to inform our supporting palette and we've reserved a few spots for seasonal colors and special events.

Typography
We've selected a pair of typefaces that complement each other. One, very bold and memorable as our hero typeface and one more utilitarian typeface — both are selected for their aesthetic beauty but also for consistent readability across different sizes in both digital and print formats.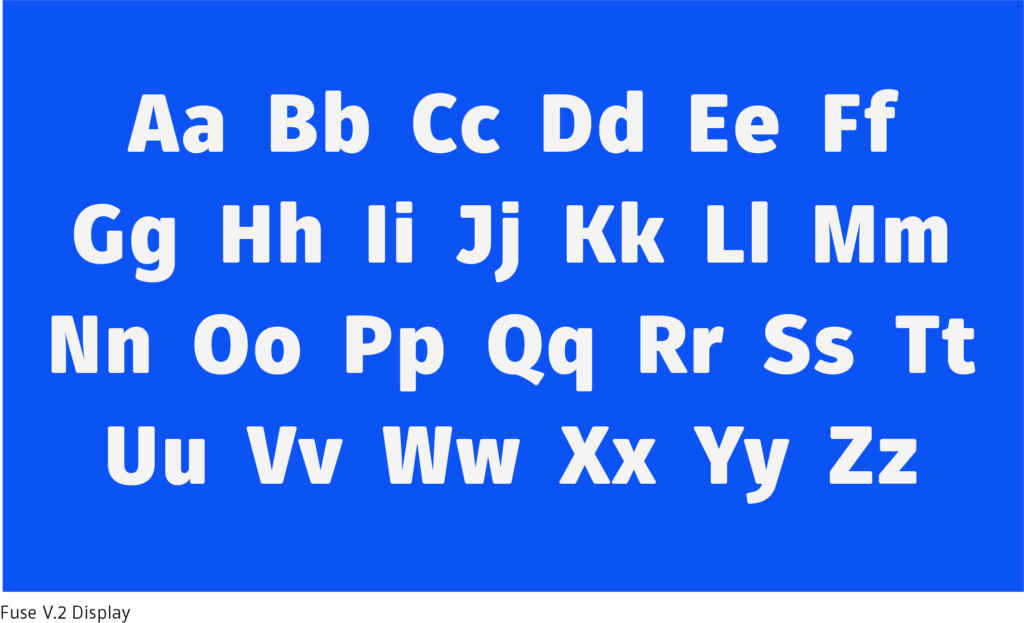 Iconography
Our icons are functional and utilitarian, used for way-finding and as tools within our photo uploader. The icon shapes have been kept simple and open so that they can be quickly and easily read and used as you upload and create prints.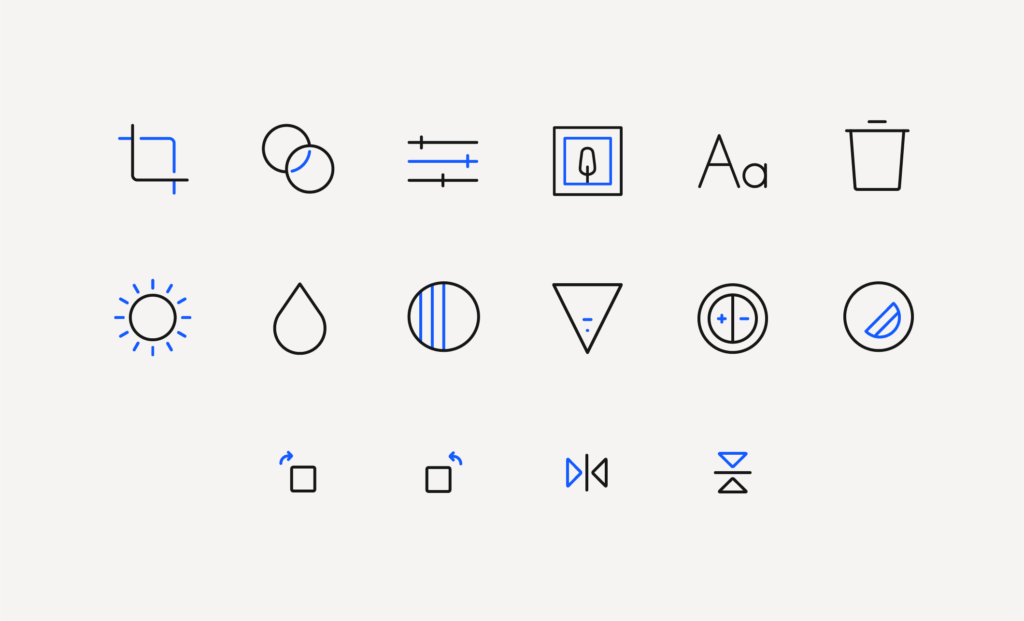 Photography
Photography lives in our hearts. It is at the core of what we do and what we love. In auditing our brand and focusing on the next iteration — we defined conversations around moments that matter as our core inspiration. The times we spend together. The experiences we share with one another.
We also want our photography to be inspiring… but realistic. Our lives aren't perfect and neat all of the time or even most of the time. The clutter? This is really another word for collections — these are the things we find on adventures, on a hike with our kids, a great pile of books that we come back to throughout our lives. These collections are the evidence of who we are, what we've left behind, the evidence we were there. These collections are a part of the stories we tell, and they're an integral part of the Fracture brand.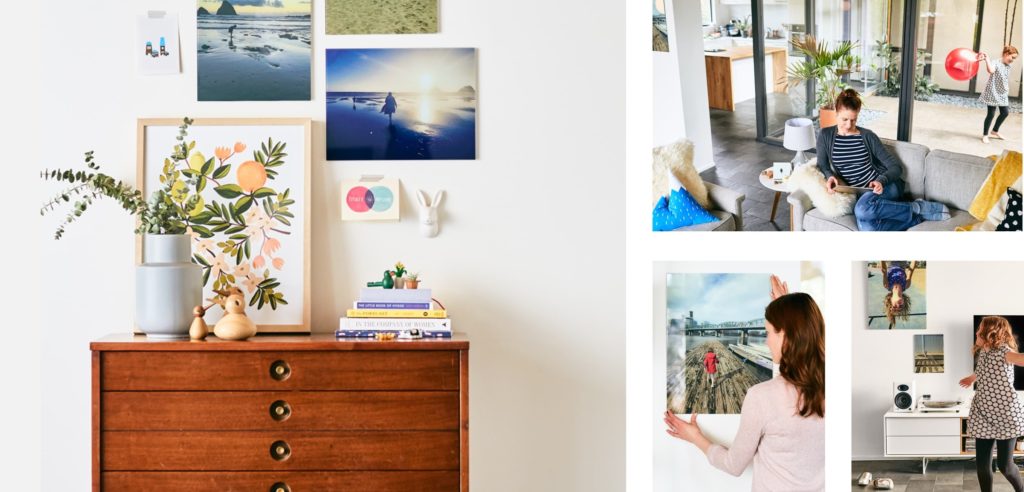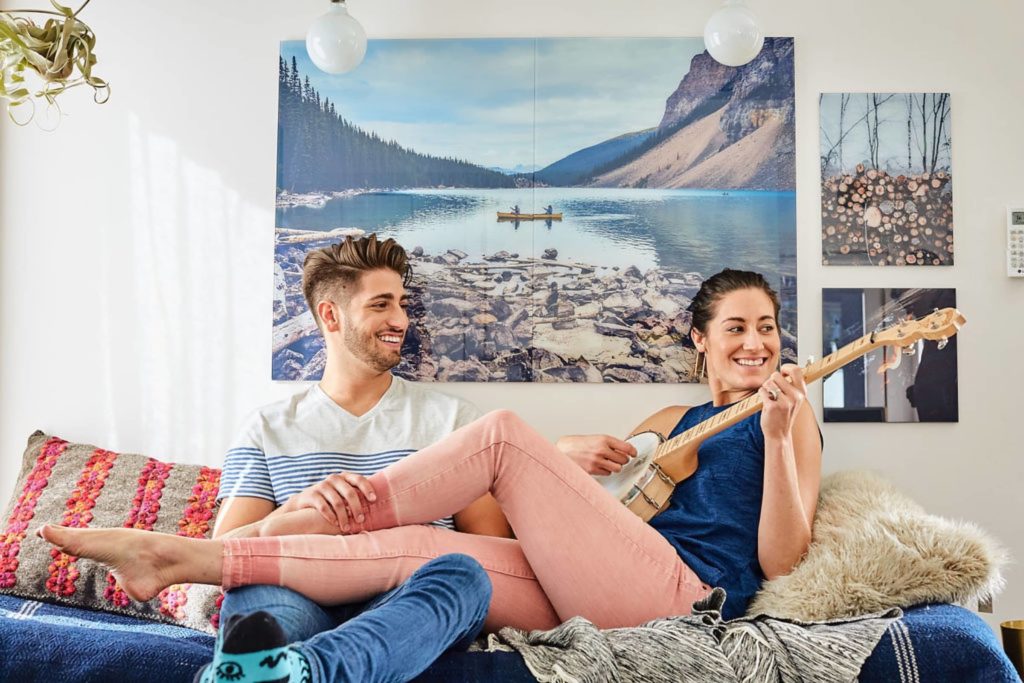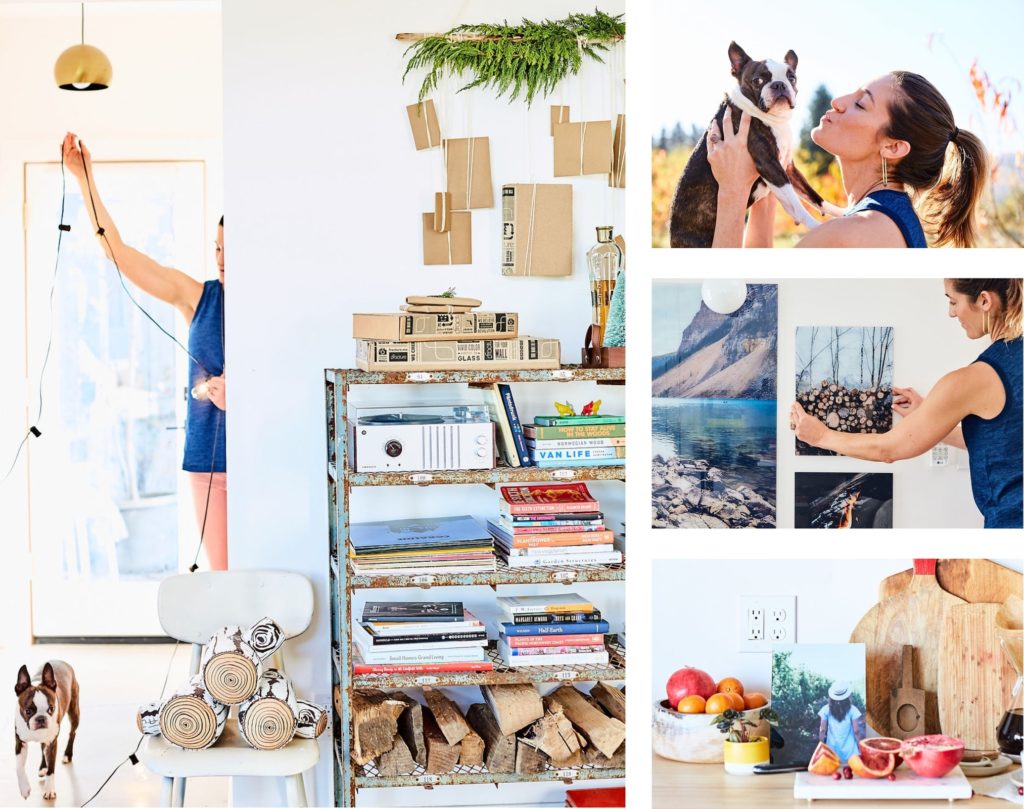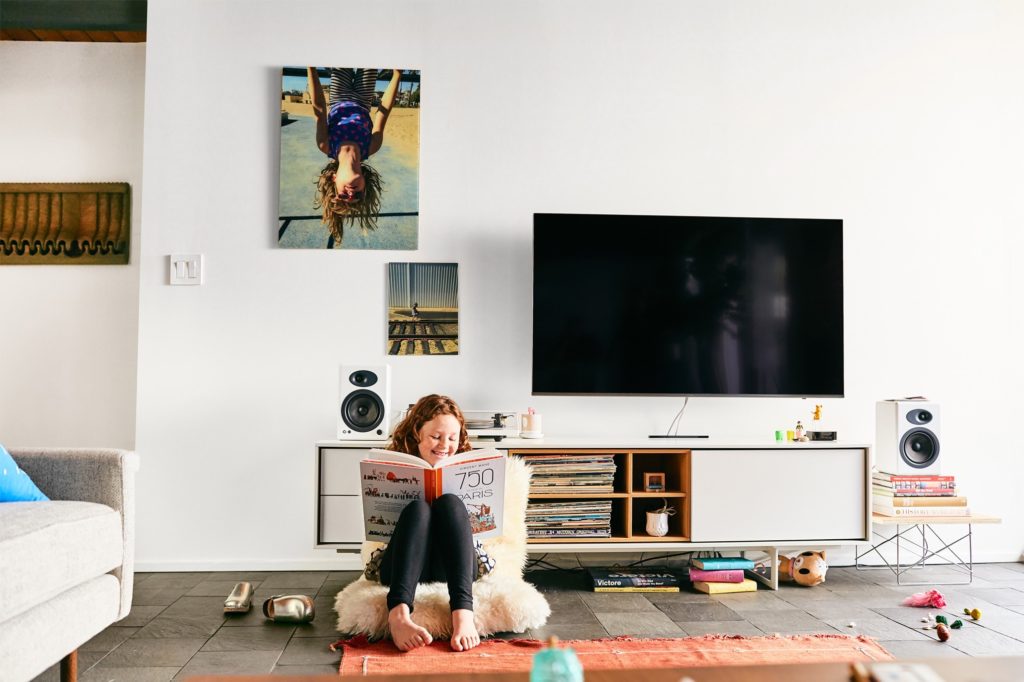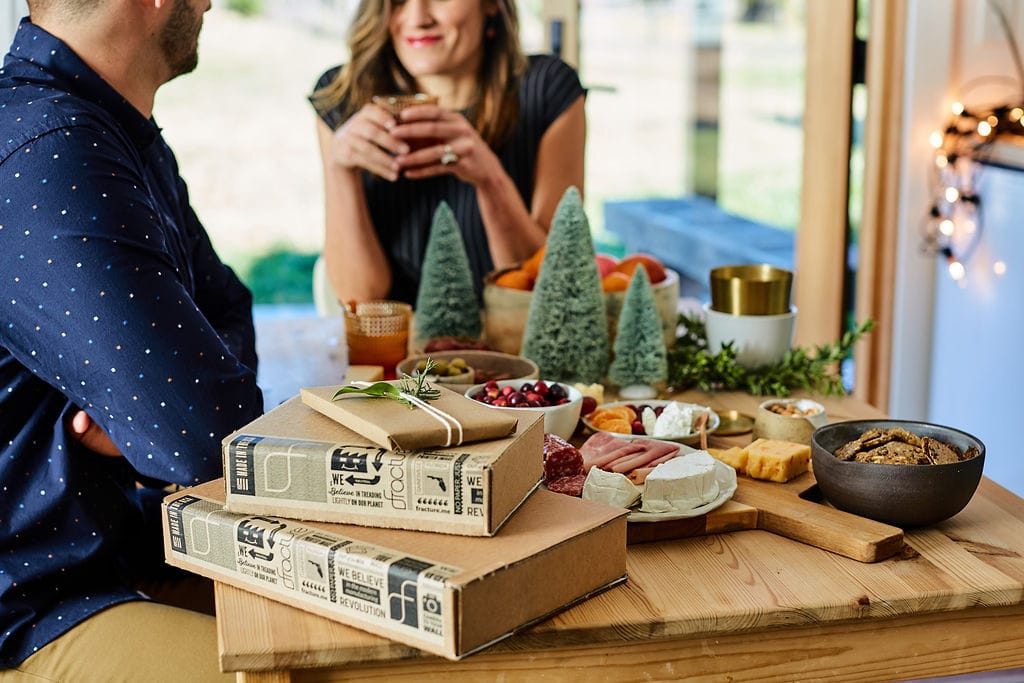 Everything is an evolution. And there's more to come.
There are many aspects of the Fracture brand that we love, and we're not changing them — just making them better. You can still upload and customize your favorite images, get them printed directly on glass, and shipped right to your door. We are committed to sustainability more than ever. As a carbon neutral company, we believe in treading lightly on our planet. So we take great pains to make every part of our process as environmentally friendly as possible, from cutting the glass to boxing and shipping your prints. We still design, engineer, and manufacture everything here at our workshop in Gainesville, Florida.
At the end of the day, our mission is simple: We're here to help you share your stories, moments and adventures. And in the meantime, we can't wait to see what you come up with next.
— Your team at Fracture.