I'd been a parent for all of two weeks when a well-meaning person first said the old adage that every parent eventually hears. "Oh," says the smiling, grandmotherly woman. "Enjoy that little one. The days are long, but the years are short." In the depths of those first few months of my daughter's life, bleary-eyed, desperately trying to figure out this motherhood thing, just barely hanging on, I wasn't all that inclined to take such advice favorably.
As time went on, however, I saw the absolute and unflinching honesty of those words. As a parent, the days can seem interminably slow (seriously, how many times can one human being play tea party on any given day?), but oh, how the years fly by. It seems like every time I turn around, my now five-year-old daughter has outgrown something: another pair of pants, another toy, another phase of life.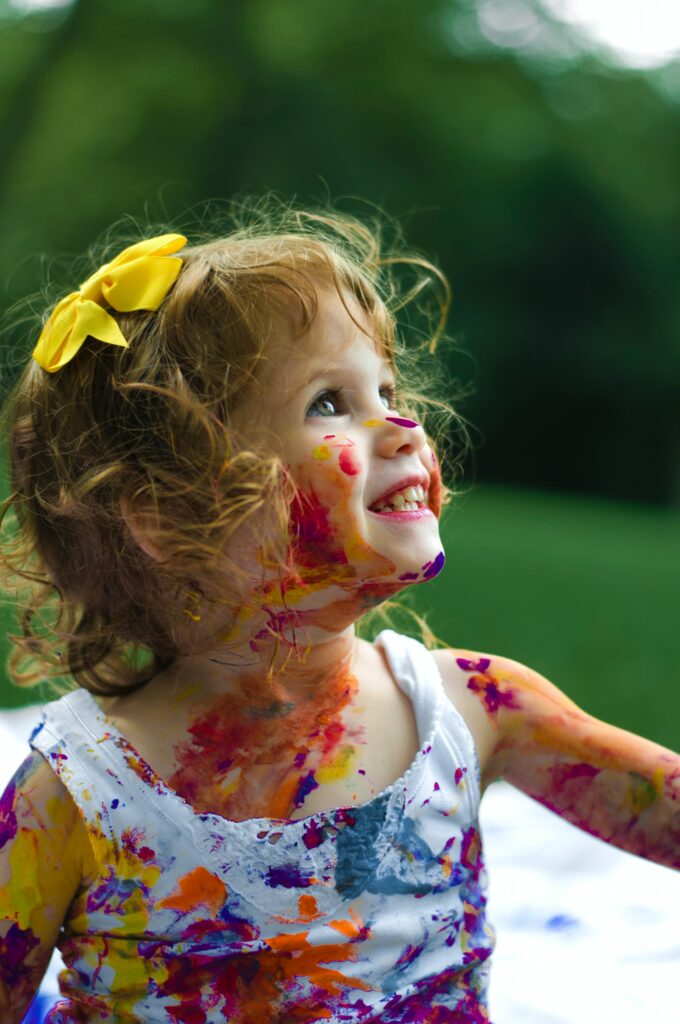 I think every parent has the best of intentions when it comes to taking photos of their children and capturing those milestone moments. And for the most part, my daughter's big achievements are securely memorialized on film. Some photos even made it up on the walls – even if it took a few months (or years) to actually get the photos printed and hung.
Recently, however, as my daughter looks less and less like my baby, and more like the girl she's growing into, I've been more nostalgic for the keepsake items I associate so strongly with those first few days, weeks, and months of her life. What color was the hat that our friend knit that she wore as our new family of three nervously departed the hospital that day in February, brand new baby in her car seat for the first time? What size were those shoes I scrambled to find when she walked at nine months, earlier than either my husband or I ever imagined possible? Remember how she snuggled that petal pink bunny almost to tatters, like something straight out of The Velveteen Rabbit?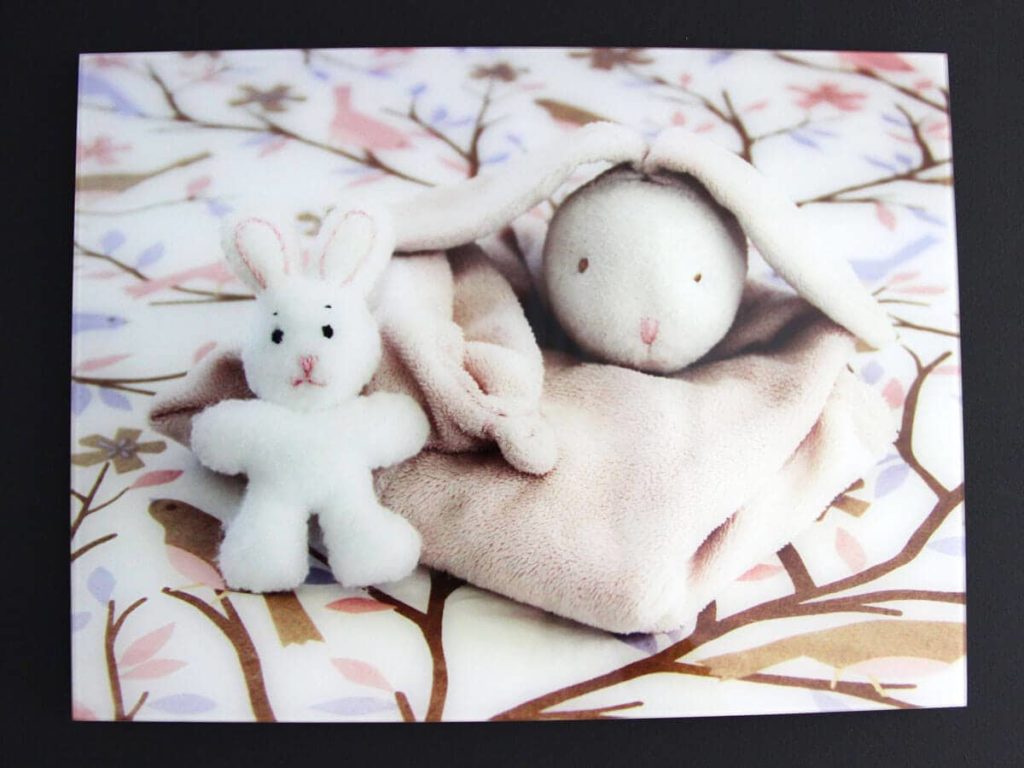 Photos of my daughter will always be the thing that melts my heart, but after going through the box of special mementos I keep in the basement, I realized those select items are just as beloved. As I pulled each item from the box, I could feel the sting of bittersweet tears behind my eyes and the lump at the back of my throat. "Look at how small her feet were," I thought. "How is it possible she was ever that tiny?"
At that moment, I realized that the mementos of my daughter's childhood will always be a hallmark of my experience as a mother. As I held them in my hands, I could see moments frozen in time – my daughter's little hands holding her beloved bunny or the look on her face as she played with a toy, or her squeal of delight when she realized she was walking in those adorably tiny sneakers. But how was I supposed to keep those front of mind – it's not like I wanted to tack her tiny sneakers or that fuzzy onesie she wore home from the hospital up on the wall.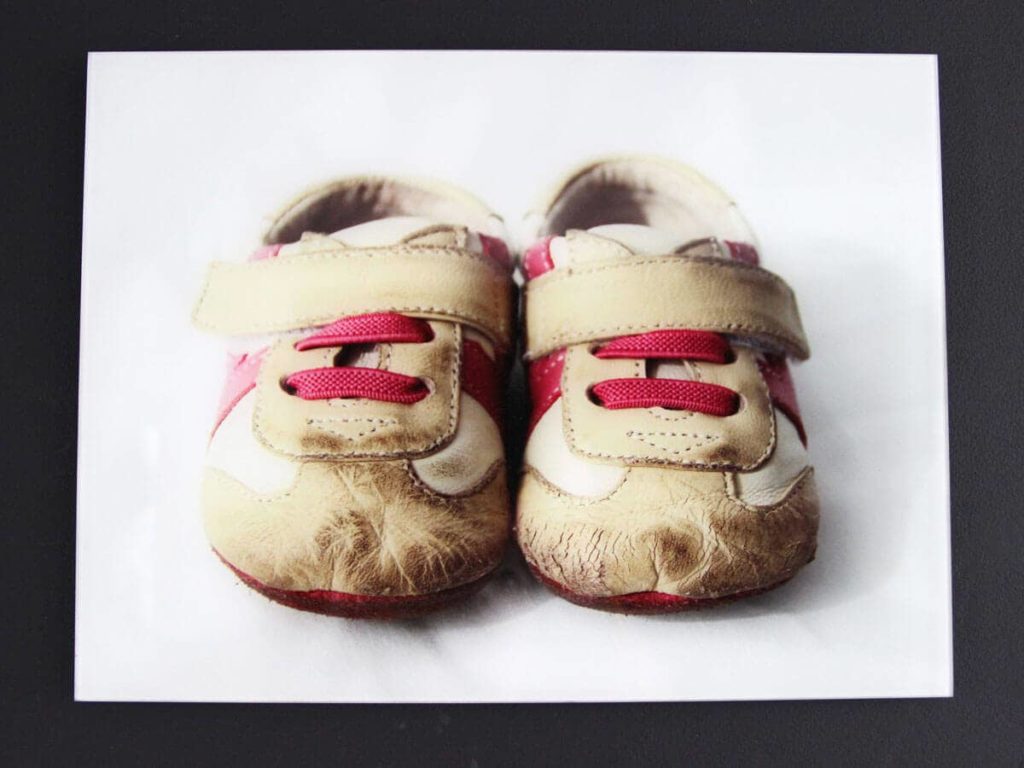 Later that week, I brought the keepsake box upstairs and pulled out a few outfits, toys, and mementos for an impromptu photo session. I took a few quick snaps before packing each item away again for safekeeping. After uploading the images to my laptop, it was quick work to order four gorgeous Fracture prints to hang on the chalkboard wall where my daughter has a rotating exhibition of her latest artistic masterpiece.
As soon as the prints arrived, I hung them up and stepped back to make sure everything was level and square. A vivid representation of my daughter's whole life emerged in front of me. Her very first outfit, her beloved bunny blanket, the rabbit figurines that went everywhere with us for months, her first shoes, all juxtaposed with a few recent snapshots and a handful of her latest drawings.
As much as I know there is nothing to be done about how quickly each year races by, breathing new life into those keepsakes by transforming each into a photo helping me to relive those sweet memories, even as this miraculous little girl grows up right in front of my eyes. Showcasing those snapshots of childhood remind me to lean into those long days. Because even the hard days seem a little sweeter when I see such tangible evidence of how quickly they'll be gone.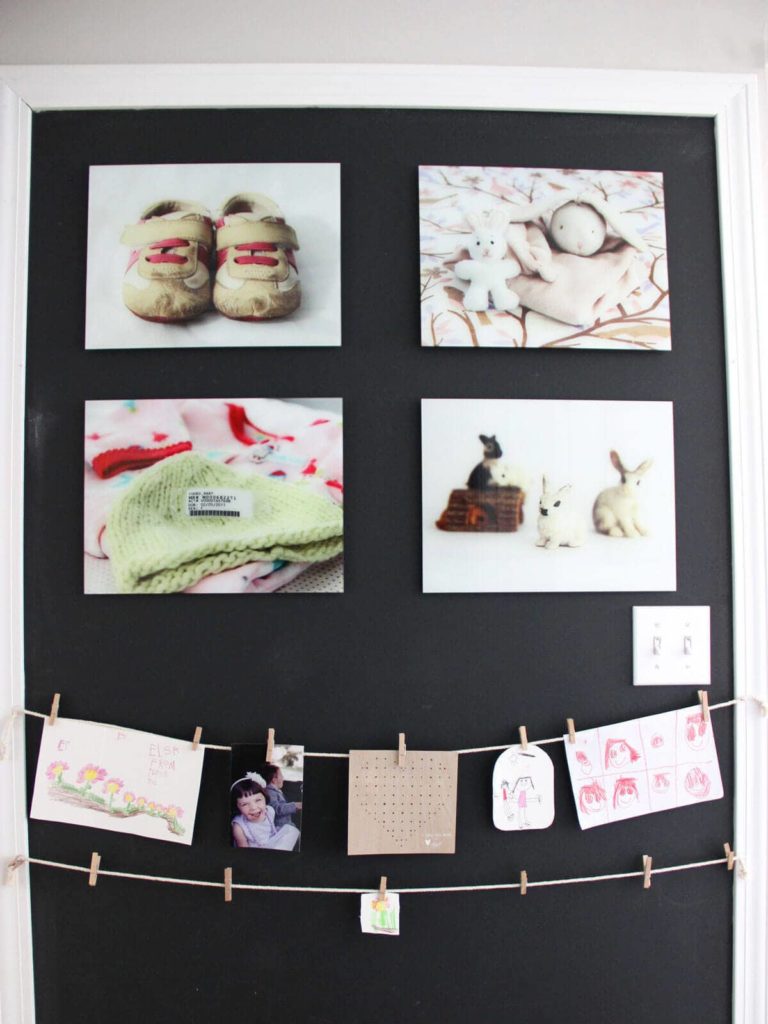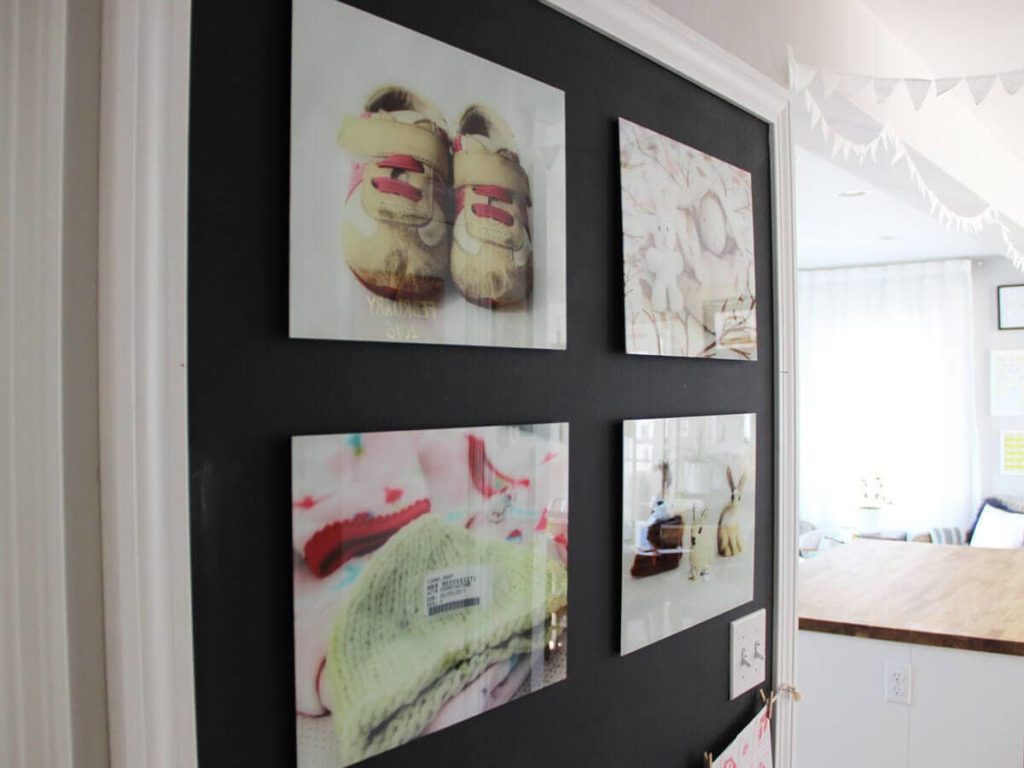 Looking for more ways to capture the special moments? Check out this thoughtful photo book project.