A great wedding shot list is like a blueprint; it's a guide to ensuring that your dream day is captured from all its angles. Most wedding photographers request them, some require them. At the same time, almost all of them will tell you that the very best photos aren't always on a wedding shot list.
"A shot list is an important thing for a photographer to have, and for a couple to discuss with their photographer to make sure everyone is on the same page. But it's also important to let go of expectations and just be," says international wedding photographer Amanda Donaho. "In my career, the best images have been spontaneous moments of couples relaxed, not knowing the camera was on them, enjoying the best day of their lives. I encourage couples to not overthink images they see online so much that they miss out on what makes their day special."
With expectations tamed and minds open, the following is a modern-day take on the ultimate wedding shot list, with tips from pros about why these photos matter.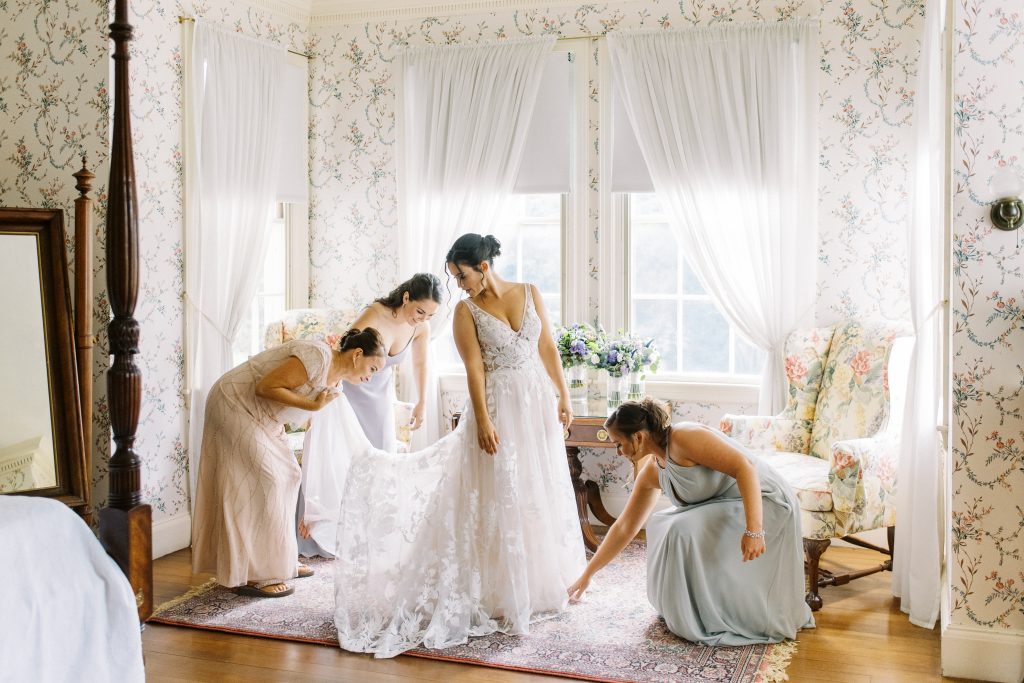 Before The Ceremony
Bride Portraits
The makeup, the hair, the veil, and of course, the dress—it's a look many brides have waited their whole lives to create. For that reason, snapping plenty of pics of just you is a must! From full-body shots in various positions to head shots and everything in between, your look will never be fresher than it is before the ceremony. That makes this the perfect time to snap several bridal portraits.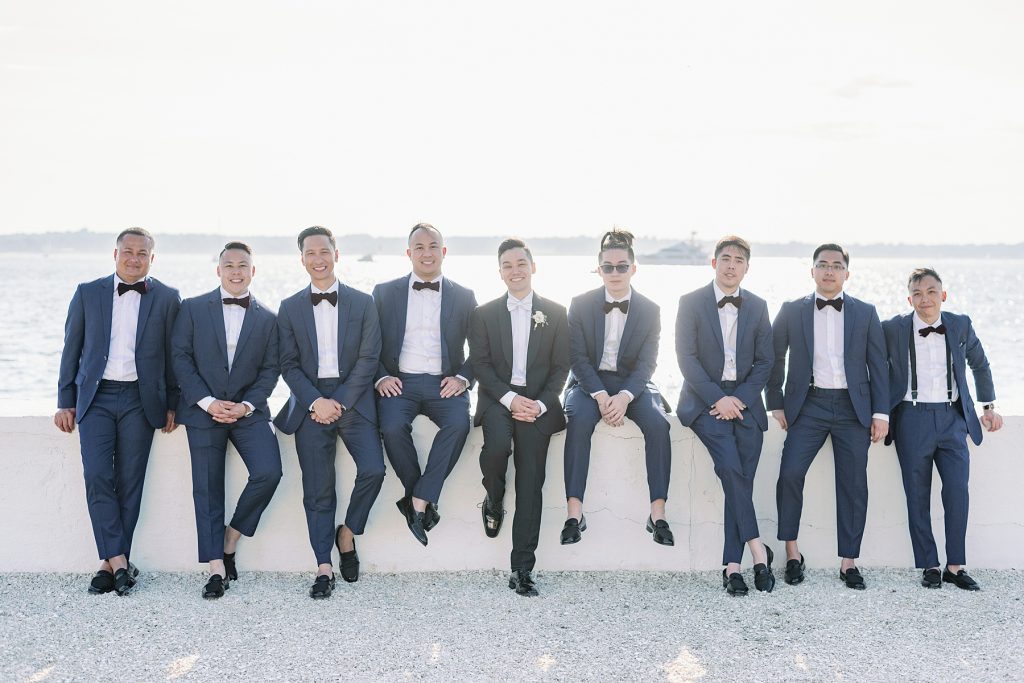 Groom Portraits
Unlike brides and their dresses, grooms may not be wearing outfits they shopped long and hard for, but they do look just as dapper. Taking the time to snap full-body shots and portraits is well worth it.
First Look
Some couples choose to catch their first glimpses of each other as bride and groom before the ceremony, away from prying eyes. On the other hand, some prefer the surprise of seeing each other for the first time when the bride walks down the aisle. "The moment the couple first sees each other during the ceremony is a must-have on a wedding shot list," says Keith Phillips of Classic Photographers in Boston, Massachusetts. "This is an organic candid moment at one of the most important parts of the day."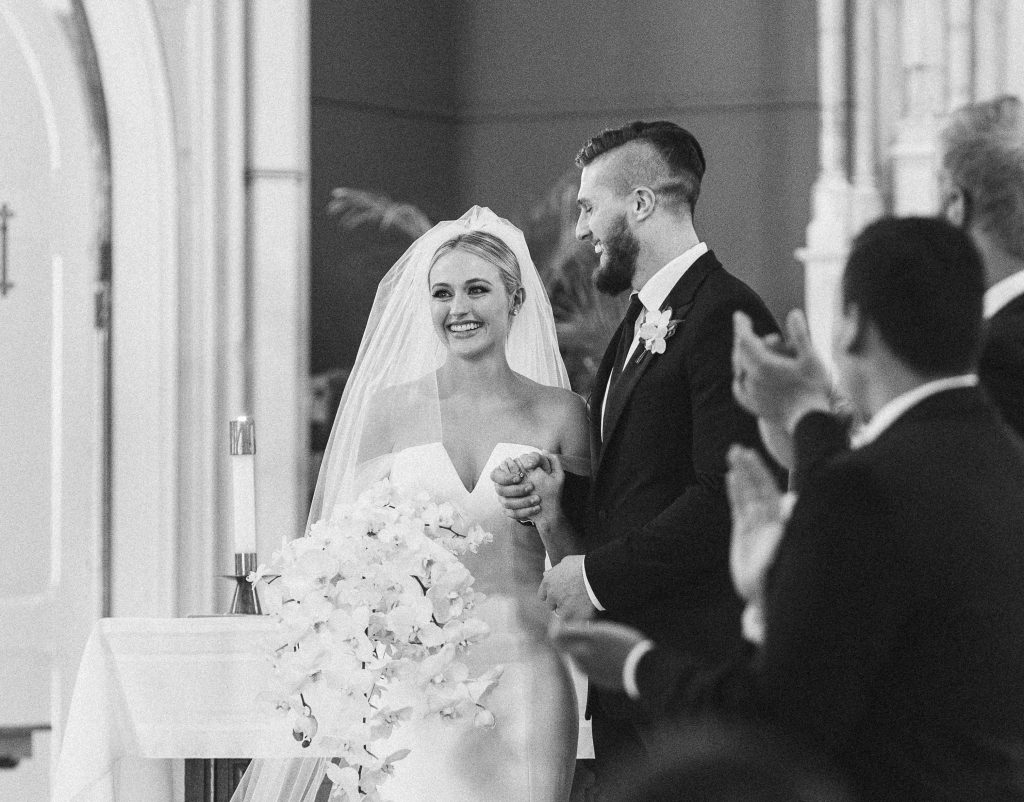 New In-Laws Together
Even if everybody is still getting to know each other, many brides and grooms choose to capture a photo of both sets of parents together on their wedding day to symbolize the coming together of two families. If one or both sets of parents are divorced, remarried, or perhaps single, that's okay. The idea is to capture the parents who were able to attend and do what feels comfortable for you and them.
Bride with Parents and Groom with Parents
This is probably the last time you'll see your parents as a single person. And if you've never been married, it's the last time they'll see you as their baby (if they still do). Seize the opportunity to snap photos with the people who raised you into the person that someone else wants to marry. '"I think all moments between the parents are very special," says wedding photographer Caroline Robert of Caroline's Collective in Austin, Texas. "From the first look with dad to mom helping with the veil, these photos always tend to make the album."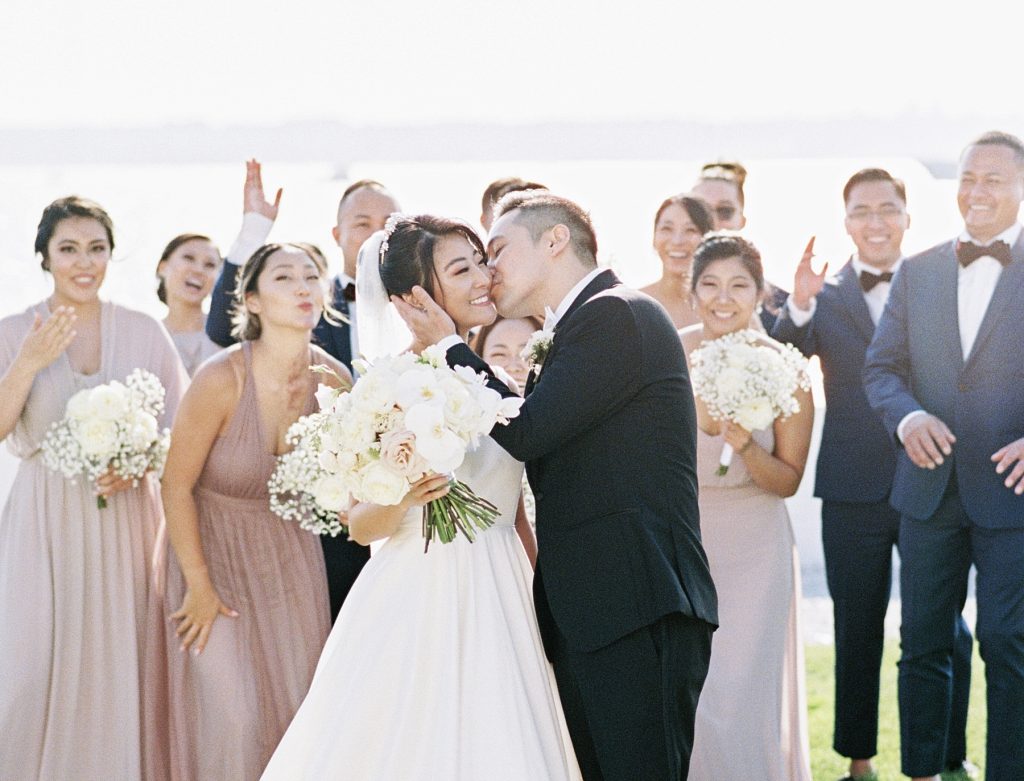 Bride With Bridesmaids, Group and One-on-One; Groom with Groomsmen, Group and One-on-One
"Group formals are overdone these days," Phillips says. If everyone in your party knows each other, it's well worth it, because it's a celebration of genuine kinship. "However, if everyone is meeting for the first time at your wedding, these photos can look a bit stiff. With the advent of digital photography, we're able to capture hundreds of candid pictures of the bridal party throughout the day in real moments instead," Phillips adds. "This makes it less necessary to spend time taking posed photos."
Bride Getting Ready and Groom Getting Ready
"Occasionally, I will have clients say that location detail photos or getting ready portraits are not that important to them in the grand scheme of the day," says Jessica Feiden, a destination wedding photographer based in Boston, Massachusetts. "However, as wedding photographers, we are storytellers capturing their wedding celebration from start to finish." Consider including those sometimes-nerve-wracking last moments before going from "me" to "we" in your wedding shot list.
Dressing Details (Dress, Suit, Shoes, Jewelry, Bouquets, Boutonnieres)
The must-have photos are ones that capture and embody each event throughout your wedding day, Feiden says. These include the dressing details! "From what you wore, to the rings and florals, these details are part of that story," she says. This also extends to photos of the mother of the bride or maid of honor buttoning the bride's dress or helping her put on jewelry, or the father or best man tying the groom's tie. Anything that captures the love between you is a photo you'll cherish forever.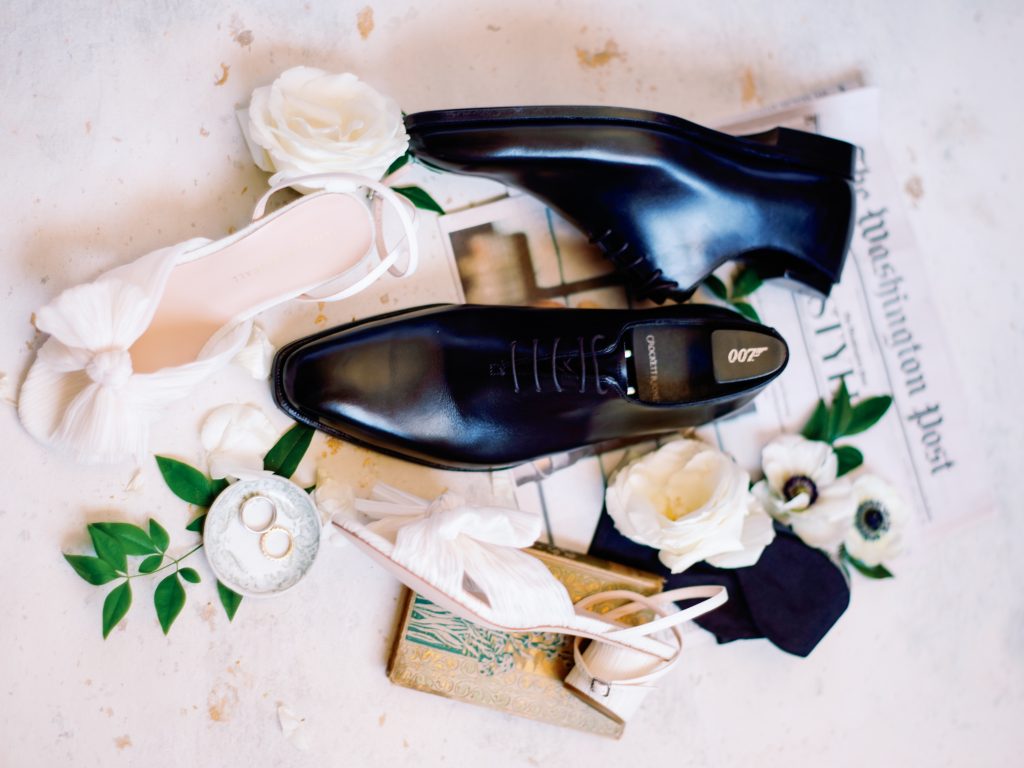 Ceremony and Reception Site
Location photos set the scene for the day, including the weather, Feiden says. The same goes for those reception room photos or ceremony location shots. "Without those details sprinkled throughout the day, your gallery may feel lacking or not as dynamic," she says. "All of those decisions and details were picked out and made for a reason. They help tell the story of your day and are just as important to capture."
Flower Arrangements and Centerpieces
According to Weddingwire.com, the average cost of wedding flowers is around $1,500 for small to medium size weddings and up to $5,000+ for large weddings. Therefore, having photos of these beauties is a must!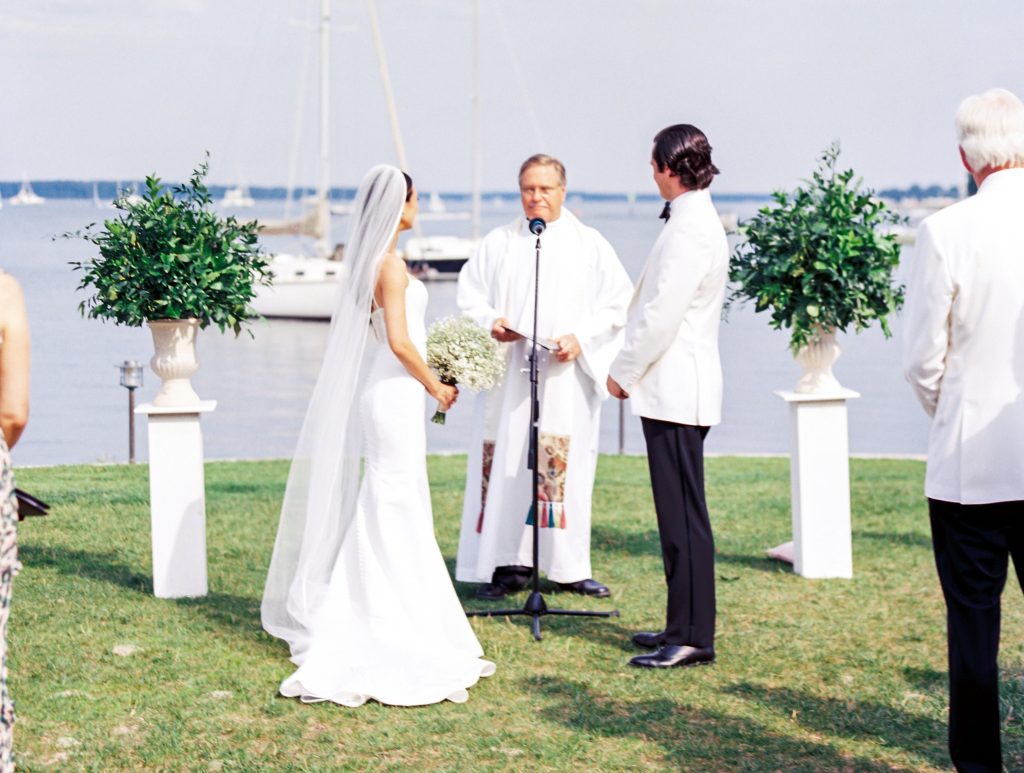 The Ceremony
The Wedding Party's Walk Down the Aisle
Traditionalists tend to include these in their wedding shot list, then gift them to their wedding party as a memory of the time they stood up for them on their big day.
The Bride's Walk Down the Aisle and The Groom Awaiting His Bride
Now this is something you're going to want to capture, in part because this moment tends to be filled with emotion. Whether you're given away by one or two parents, a loved one, or you're walking yourself down the aisle, asking your photographer to capture the look on both of your faces is one request you won't regret making.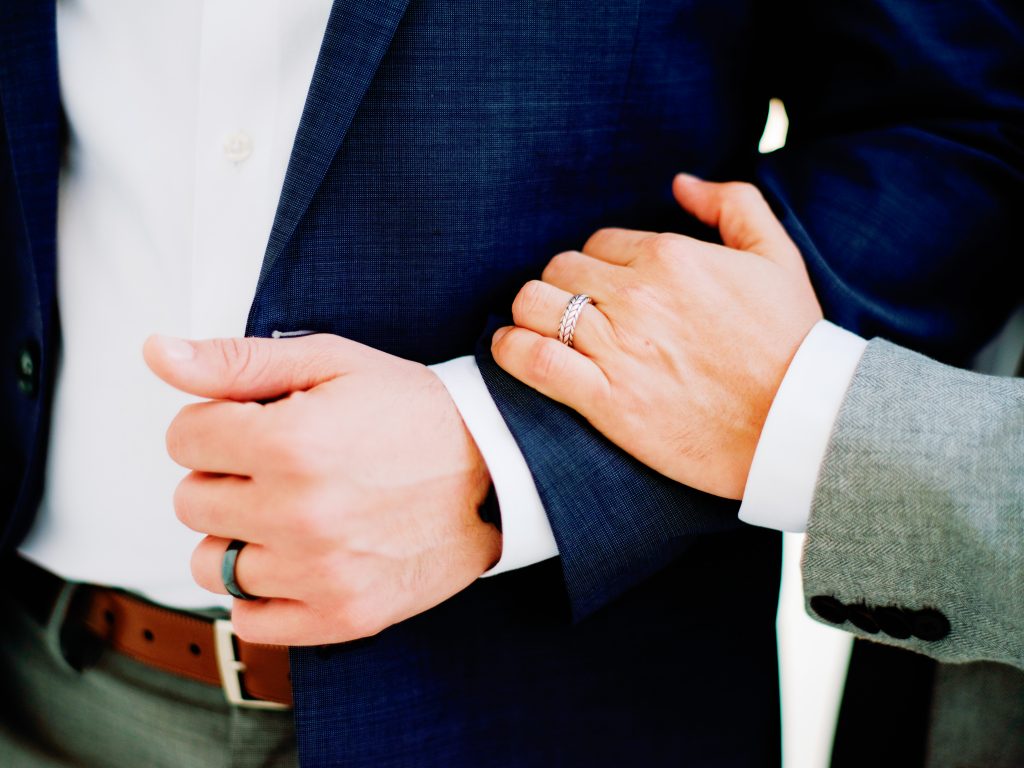 The Ring and Vow Exchange
This is usually a sweet, candid moment where the couple clasps hands and looks into each other's eyes. It's no wonder why this is such a popular shot among brides and grooms. "The way you exchange glances and hold hands are unique expressions of your love story," says Manda Weaver, a wedding photographer based in Maryland and Washington, D.C. who travels the world capturing nuptials.
The First Kiss
Depending on the couple, this can be a quick peck or a long, drawn-out, dip-worthy kiss. If it's the latter, it would look great on your wall—printed on glass.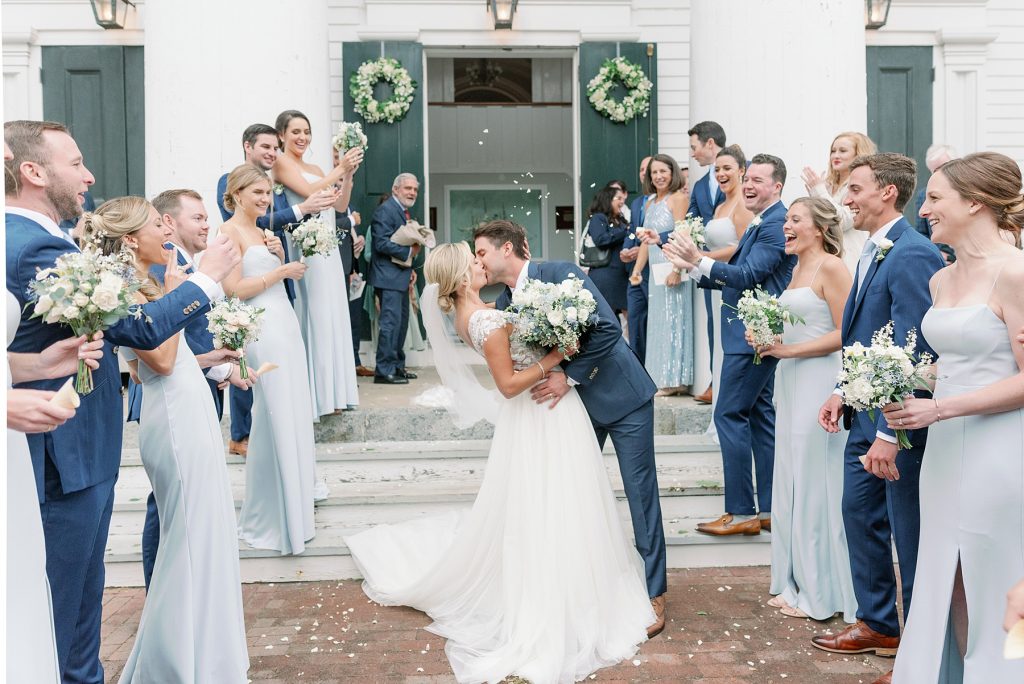 Bride and Groom Ceremony Exit
"Create a grand exit from the ceremony with all the family and wedding party members in tow. This is an excellent way to showcase everyone's energy and excitement," Feiden says.
Bride and Groom, Newly Married
These posed shots are nice to have, but "be sure to request that your photographer capture some couple time alone throughout the day in ordinary moments, too," Phillips says. "These are the candid, real memories you will make. For example, during dinner, waiting outside to enter the reception hall, or just taking a few minutes to enjoy a drink on your own are great additions to a wedding shot list."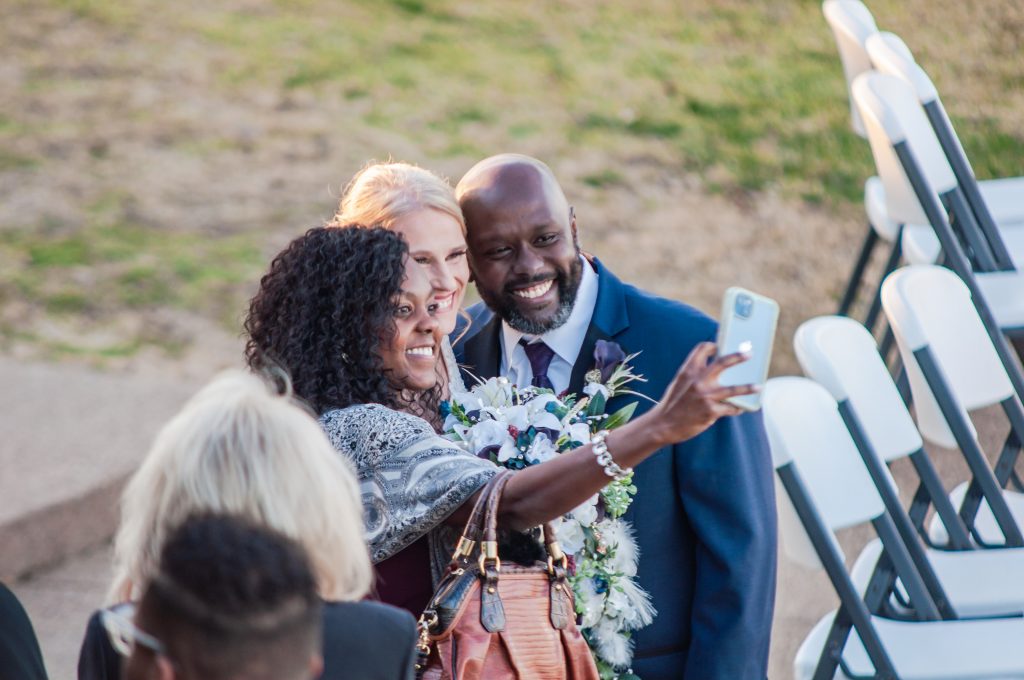 Wedding Party, Both Formal and Informal
If you didn't capture any of these shots before the ceremony, or if you were waiting to include both bridesmaids and groomsmen with the happy couple combined, right after the ceremony is the time to do it.
Bride, Groom, and New In-Laws Combined
To be honest, these photos are almost always taken but only traditional brides and grooms do much with them. "Extremely large extended family photos are requests that I find that couples feel they need to have. However, often the execution falls flat. Those aren't the images that couples print or add to their wedding album," Feiden says. "Instead, you can capture nice portraits of your guests before or after the ceremony and during cocktail hour. Those images are appreciated so much more."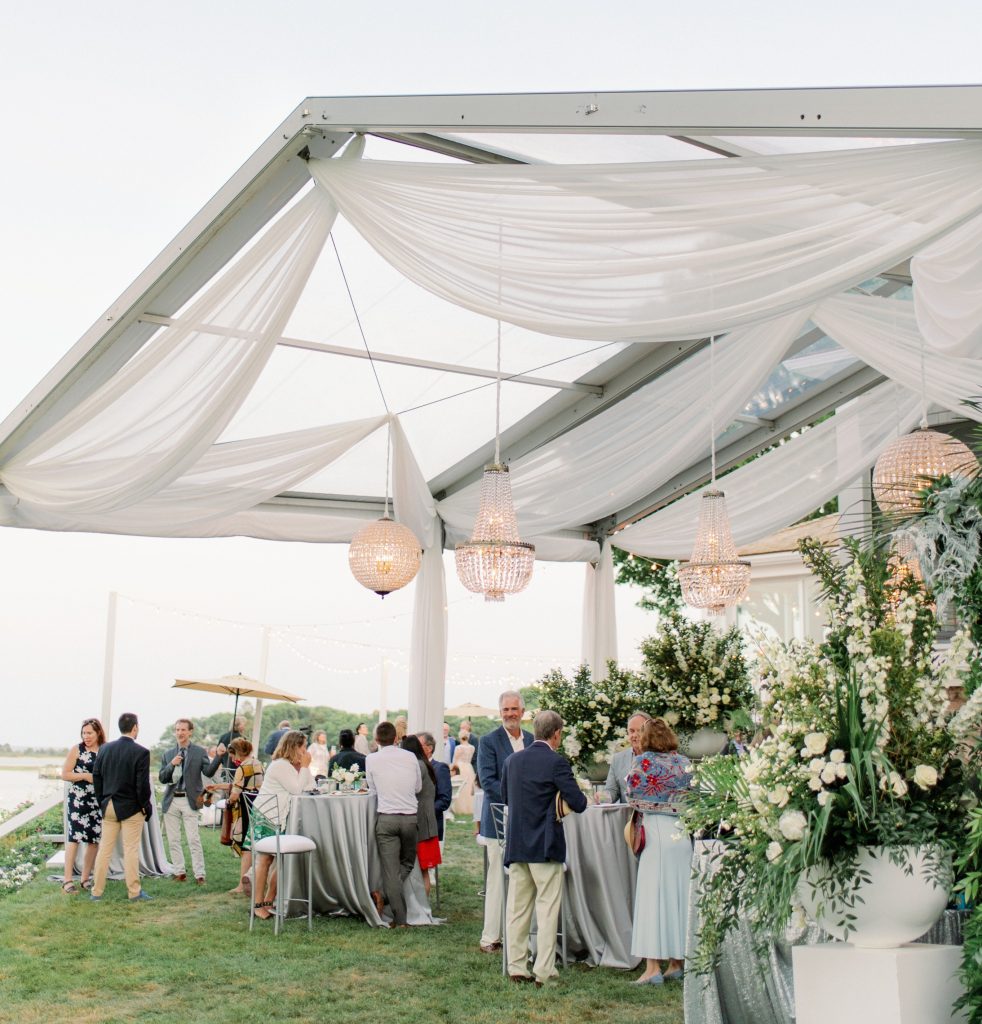 The Reception
Cocktail, Dinner, and Dancing Candids
"Images that are a bit pulled back and show guests mingling together before dinner are wonderful candid moments. These will capture the mood and energy of your wedding celebration," says Lynne Reznick, a wedding photographer that serves upstate New York, Massachusetts' Boston and Cape Cod, and Newport, Rhode Island. "They make great additions to the close-up portraits and candids of small groups of guests that you typically get during cocktail hour by rounding out your gallery and telling a more complete story of your day."
Tables, Table Settings, Place Cards, and More
Like the flowers, you probably spent lots of time choosing the theme for your wedding. You may have even hired a wedding coordinator to set your tables just so. If that sounds like you, having photos of these jaw-dropping settings will be worth your photographer's time. "It's common to have your photographer style and photograph your invitation suite. But often the menu cards, ceremony program, table numbers, personalized cocktail napkins, and other day-of papers get left out," Reznick says. Feiden couldn't agree more. "I love incorporating the couple's wedding details into their portraits, such as their signature cocktail," she says. "It's something unique to them and their wedding and makes for a fun photo op."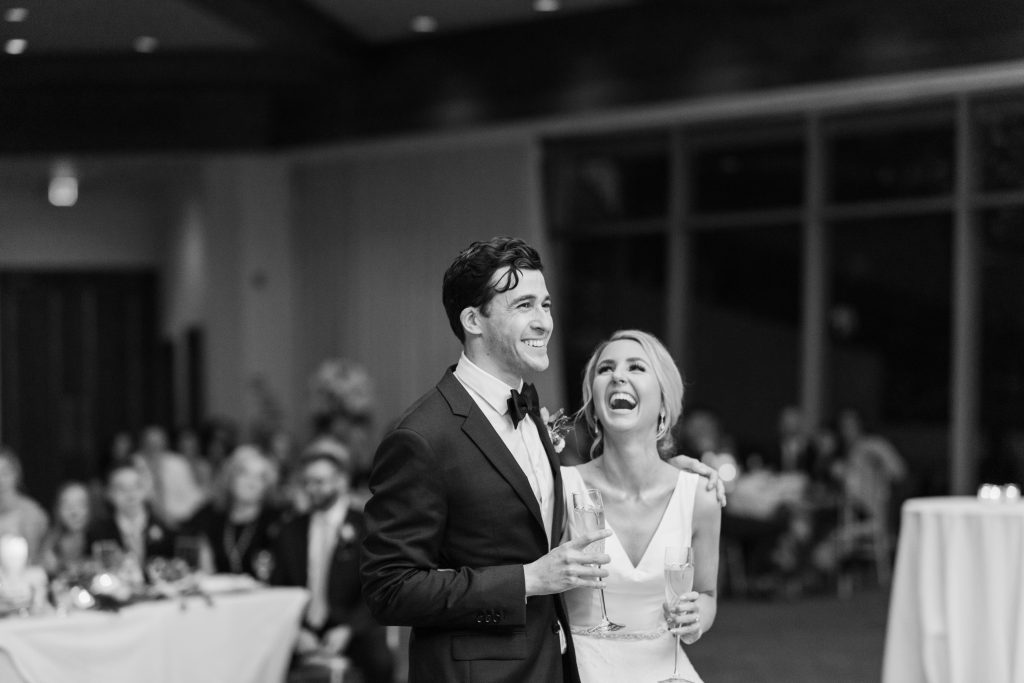 First Dances and Cake Cutting
"Formalities including your first dance, parent dances, and cake cutting are musts on a wedding shot list," Feiden says.
Random Details
Weaver is a pro at scanning the room for those blink-and-you'll-miss-them details that turn out to make beautiful photos. "For example, kicked off shoes that are laying around during the reception. Or simply the light and the sky on the day of your wedding. These details can be easily overlooked but speak volumes about your day," Weaver says.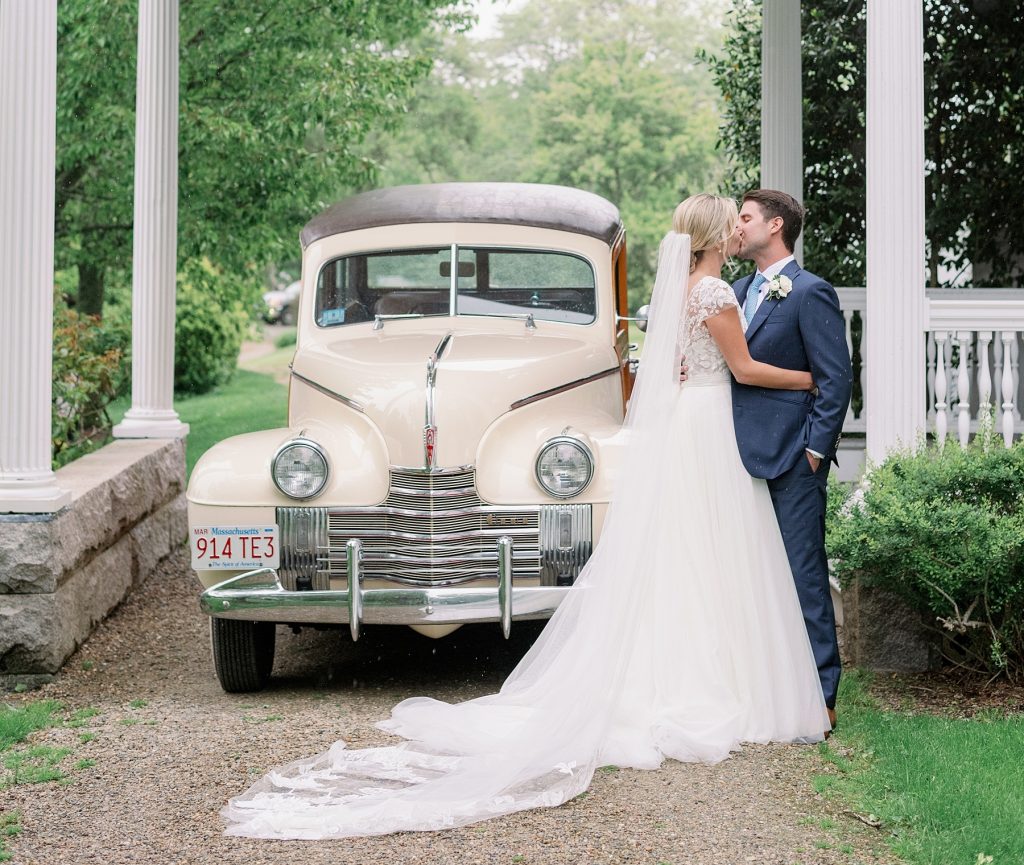 Bride and Groom Getaway
"That final moment before your grand exit from the end of the night is the perfect way to close out your wedding gallery," Feiden says.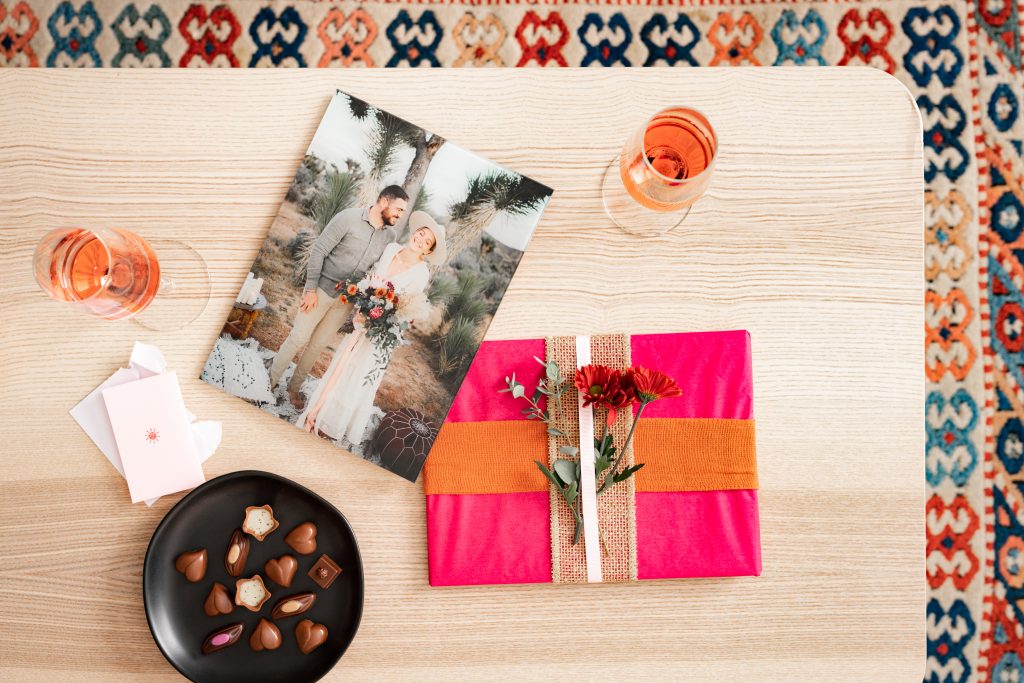 We'll leave you with one important thing to keep in mind when creating your wedding day shot list. By nature, shot lists are designed to be customized. No two weddings, families, or couples are the same. What's important for you to capture may not be as important to someone else or vice versa, and that's okay. The more your photographer gets to know you and your style, the better able they'll be to capture your day and all its perfect and imperfect details.
Already have your swoon-worthy wedding photos on hand? Consider decorating your space with sleek matte or glossy glass prints to reminisce on your special day! Get started here.