We talk a lot about glass prints being stunning home decor pieces—whether you print family photos or your favorite art. But did you know that Fracture glass prints can be used for so much more? Here's our roundup of 3 unique ways to use glass prints you may not have thought of!
1. Use glass prints for wedding decor
Table Numbers
First up on our list of unique ways to use glass prints—a clever wedding hack for you: Go zero-waste and DIY your table numbers. First, sketch out your calligraphy by hand. Then, do a second pass on your glass prints with a metallic sharpie marker. Feel free to refine and fill in the details as you see fit.

Our Small Rectangle and Small Square prints are the perfect size for this project! When the big day is over, you can take a magic eraser to the surface of the glass. With just a little elbow grease, the sharpie will come right off.

After you've cleaned them all, you're left with a beautiful set of glass prints. What better way to use your engagement photos?
If you're not a fan of table numbers, check out how Fracture bride Cristina used glass prints of her travel photos to create a seating chart themed by destination.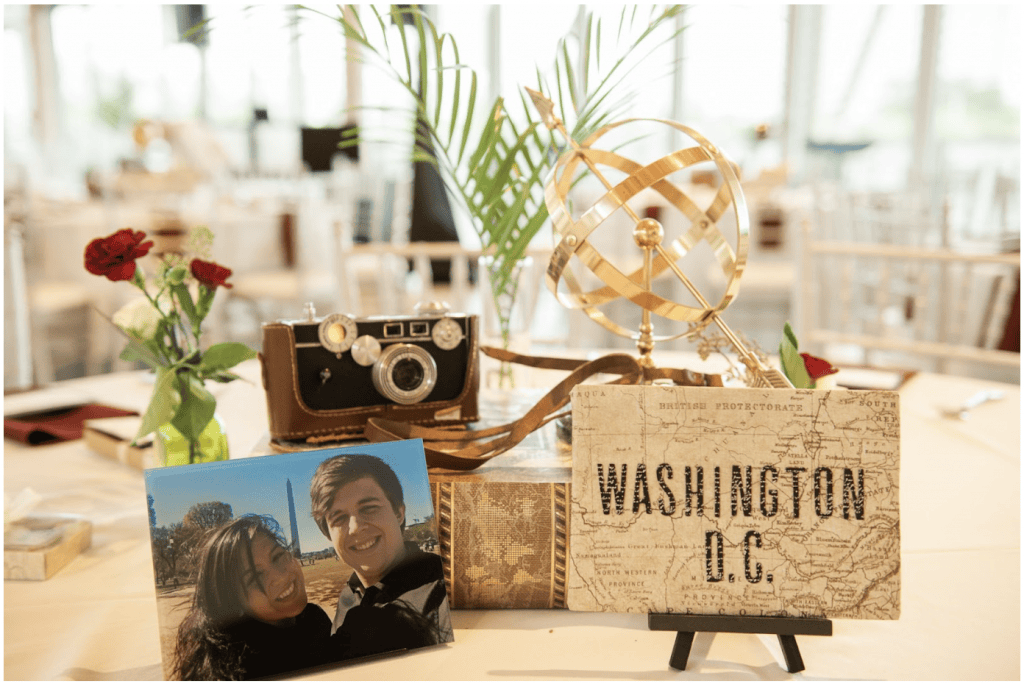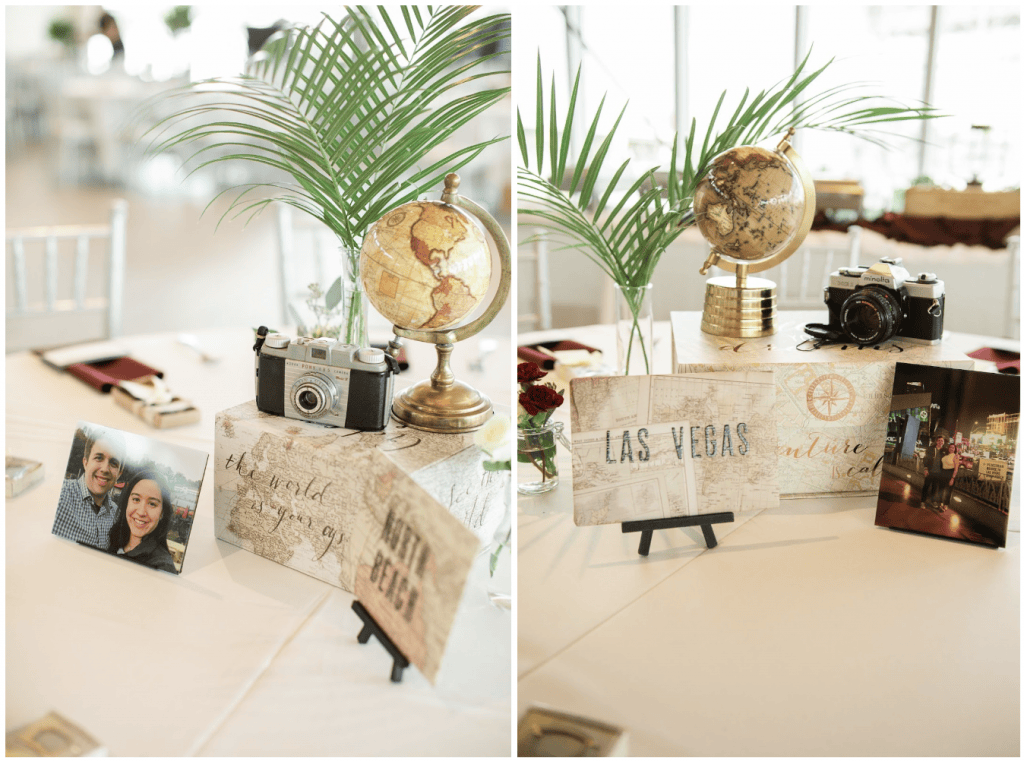 Memorial Table
Glass prints are also a beautiful way to honor and preserve the memory of loved ones that couldn't be there that day. A memorial table with prints and candles can serve as a thoughtful acknowledgement and reminder of their importance to the bride and groom.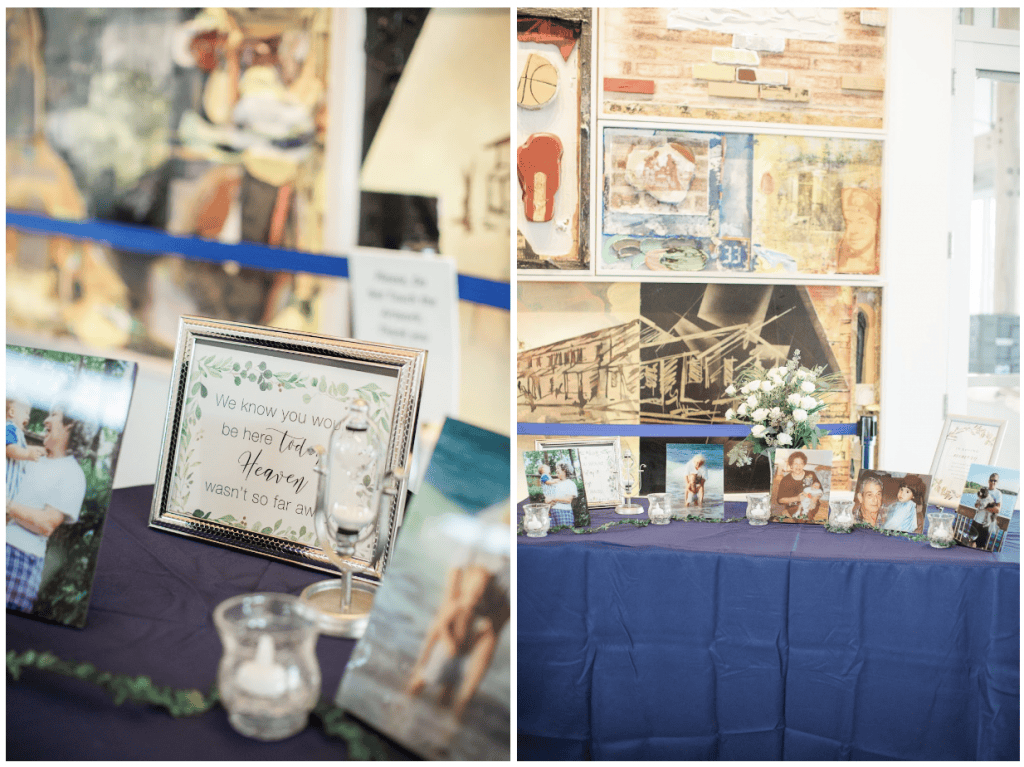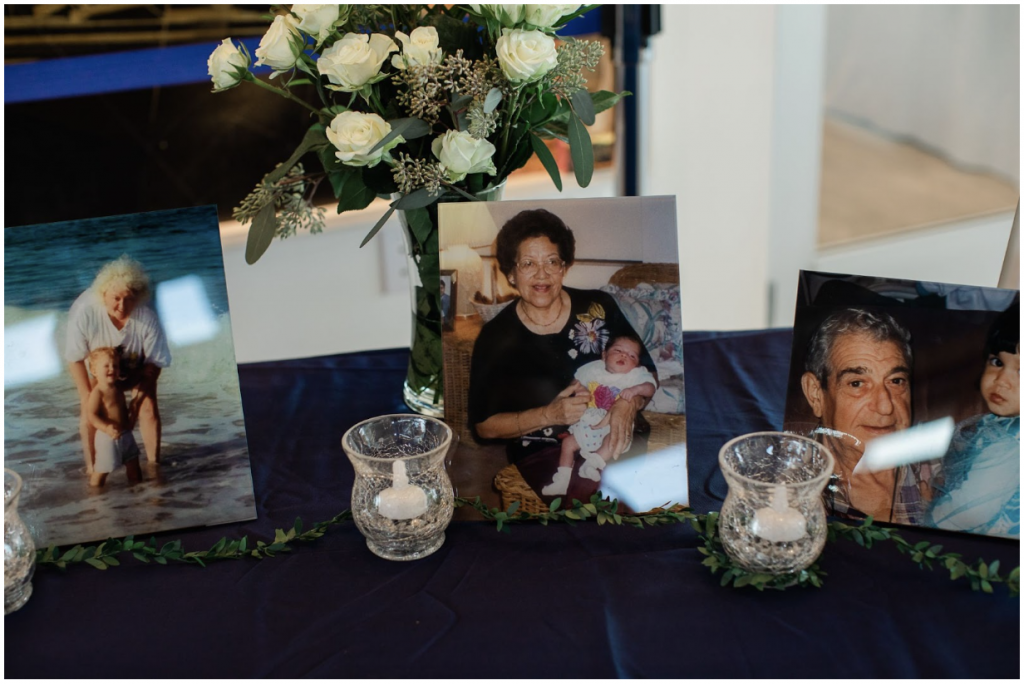 2. Use glass prints for the household
Calendars
Bet you didn't know that glass is the ideal dry erase surface. Plus, it's far superior to your average white board because it's completely stain-proof. This makes dry-erase items one of the best ways to use glass prints. You can write on the surface of our prints with any standard expo marker and wipe it off just as effortlessly.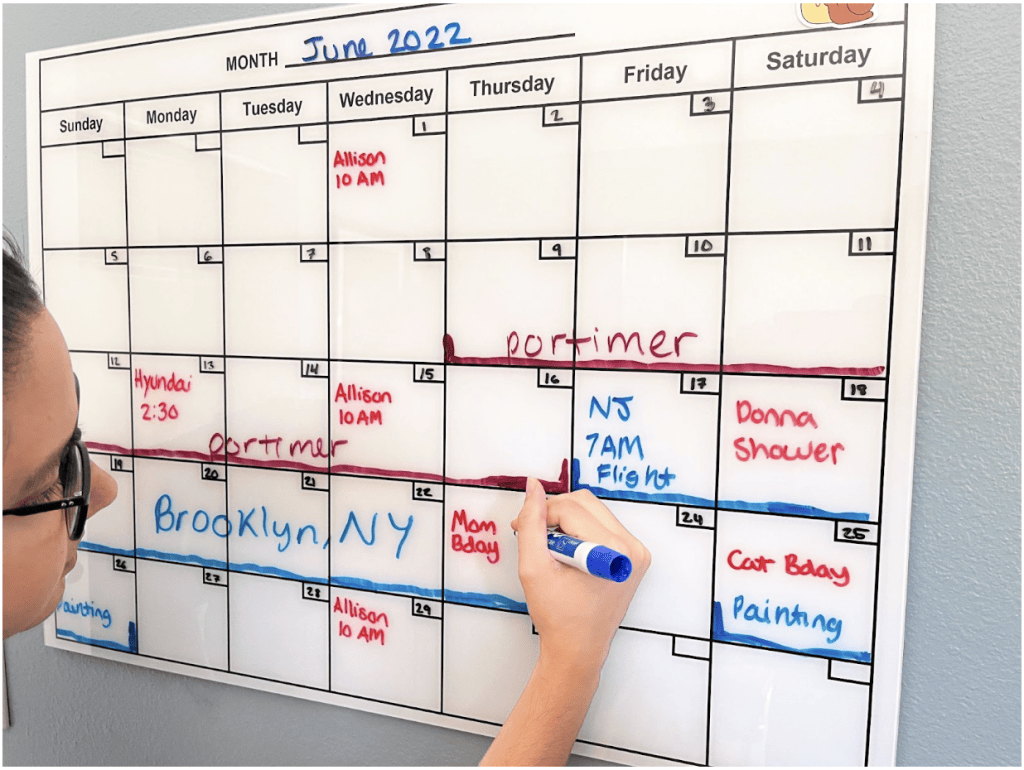 Our Extra Large print is the perfect size to write on for a monthly calendar, and it makes a great addition to your home office. We recommend the Command Strip mounting method in order to make sure your print is completely stable for writing.
Find a free calendar template online, or support a designer on Etsy by purchasing a printable file from them, like this one.
To-Do Lists
Much like the calendar, you can also print a shopping or to-do list or daily habit tracker template to write on. The kitchen is a great spot to mount a print with a list to keep track of what groceries you need or weekly chores that need to be done.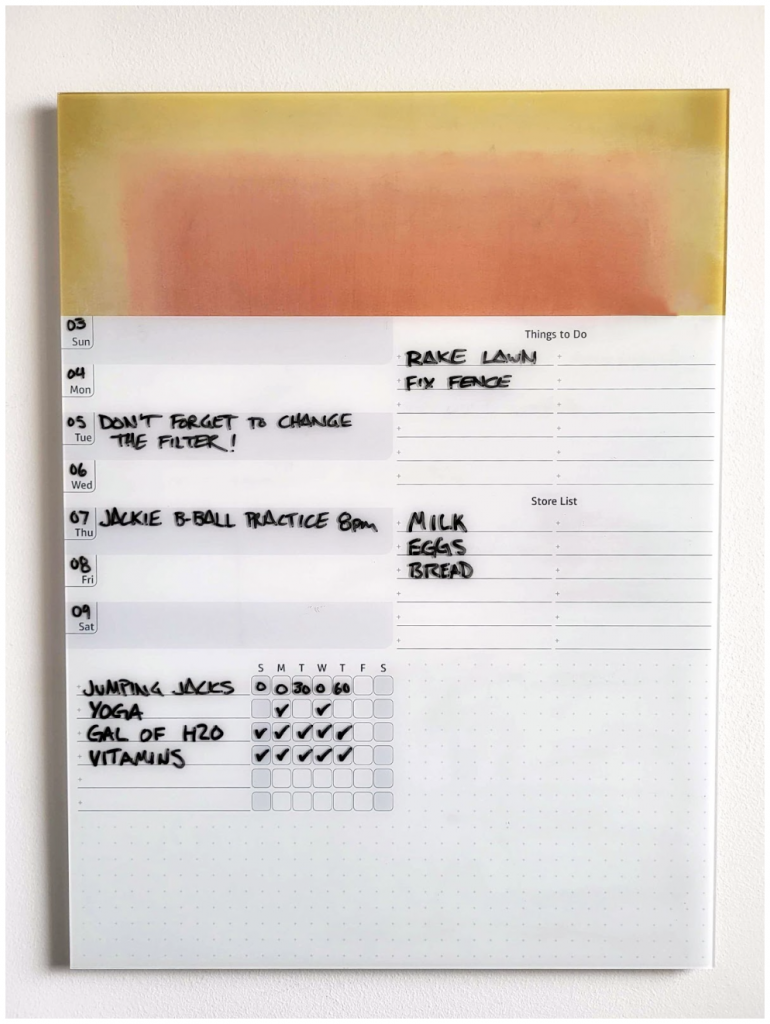 Keeping on top of fitness goals, daily hydration, and cooking at home instead of eating out are a few of our favorite things to track—but the possibilities are endless.
3. Use glass prints around the office
Office Signage
Branded office signage is one of our favorite ways to use glass prints around the Fracture office. Instead of your run-of-the-mill desk or door plates, get creative and show off the personality of your business with a custom glass print. That way, you have full creative control and can display your name and company signage in a colorful way.

Is there any better (or cuter) way to label someone's office than with a Small Square print?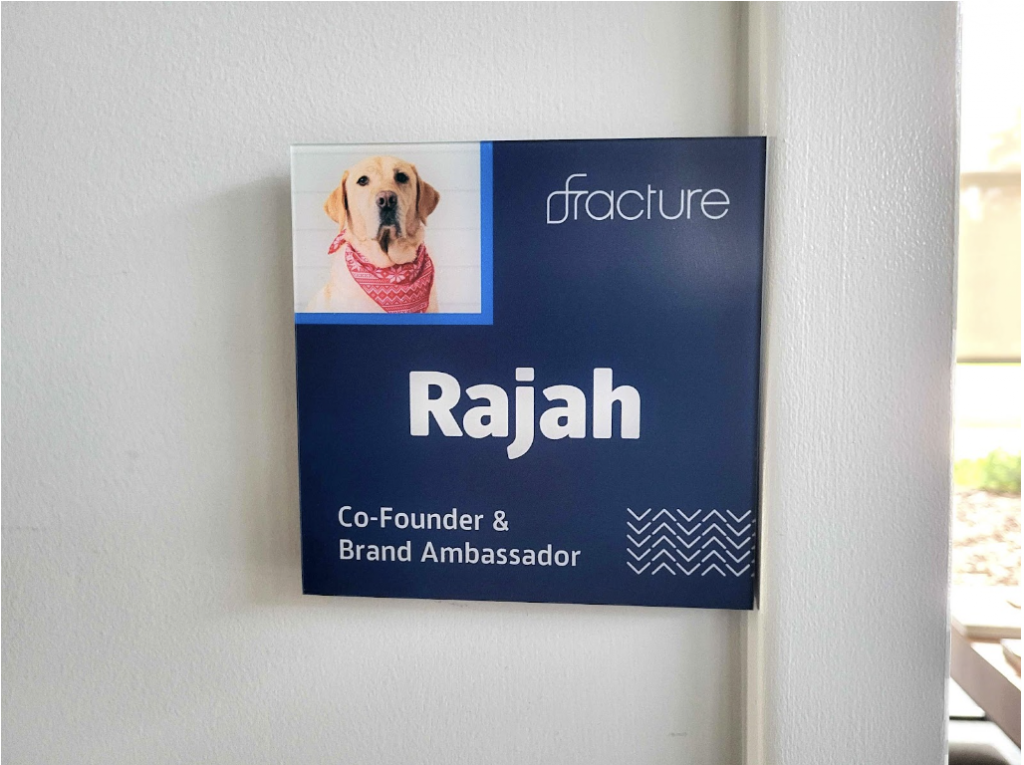 Core Values
Printing and displaying your core values or mission statement is another great way to reiterate your high-level goals and decorate the office at the same time. Seeing that mission daily can make those values feel more tangible.