Every year, we take thousands of photos and store them in our cell phones, computers, or the Cloud, sometimes never to be looked at again. Even if there are a few we'd like to see, we now have to sift through thousands of car selfies and blurry party photos just to get to the ones we're looking for (exhausted yet?). Printing photos seems like such an antiquated process in the Digital Age, but it has several timeless advantages. The next time you find yourself asking, "Why should I print my photos," here are some reasons we think will convince you!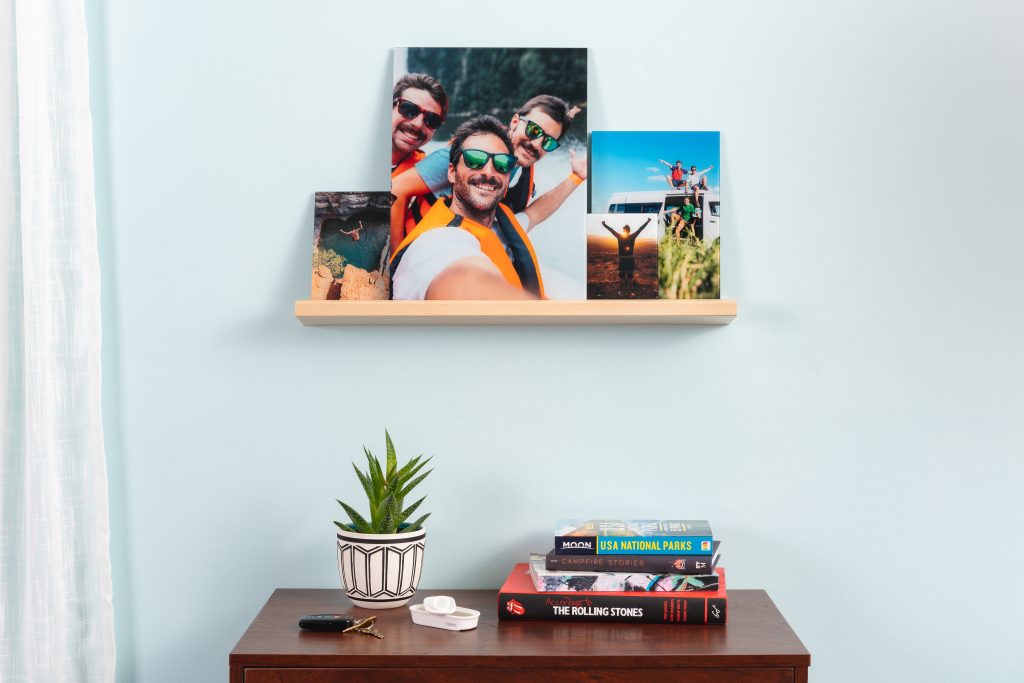 Create tangible mementos of your memories
Not only are photos some of the best home decor items, but they are sentimental reminders of past memories. When we snap photos on our phones and leave them there, we tend to forget about them. We can more fondly recall fun times with loved ones when we see them displayed around the home; visual representations of memories evoke emotion and almost transport you back to those moments.
Bring your memories to life by scanning and printing old photos—save them digitally and then show them off as sleek, timeless glass prints. It's time to get your best photos off your phone and onto the wall!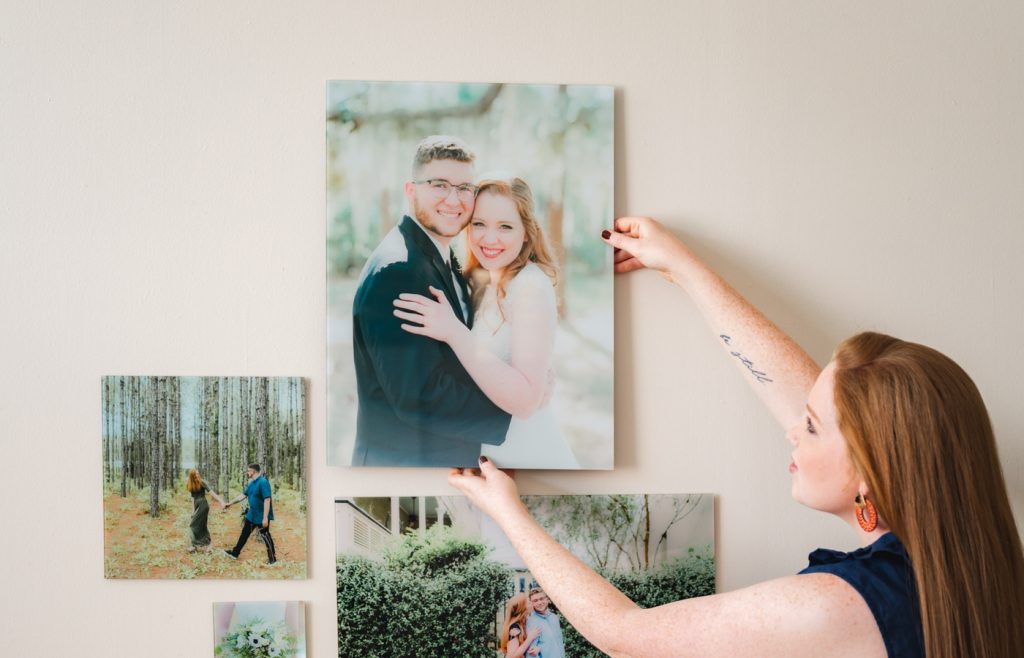 Personalize your home with cherished moments
What better way to personalize your space than by using the photos you took yourself? What's more, you can personalize further with various display styles, including single glass prints, Photo Walls, and Storyboard—whatever fits your style. You can also decide if you'd rather hang your prints on the wall (which can be done in minutes!) or use a Print Stand to prop them up on a shelf or a desk. Printing brings your pictures to life, transforming your house into your home. Surround yourself with the moments that matter for a space that's truly your own.
They're a thoughtful gift perfect for anyone—anytime
Put those stored photos to good use as a lovely gift for your family or friends. For example, beautify a wedding photo by printing it on glass, or gift your partner a sleek Photo Wall of your best memories on your anniversary. You can even bring a glass print of your friend's favorite artwork as a housewarming gift. Or why not show yourself some love and print your favorite photo to hang in your bedroom, just because?
Whether it's a monumental day or simple, everyday moments with loved ones, photos make excellent gifts. With multiple styles and sizes to choose from (we've dubbed our Classic Size the best for gifting), when it comes to gifting photos, there's something for everyone.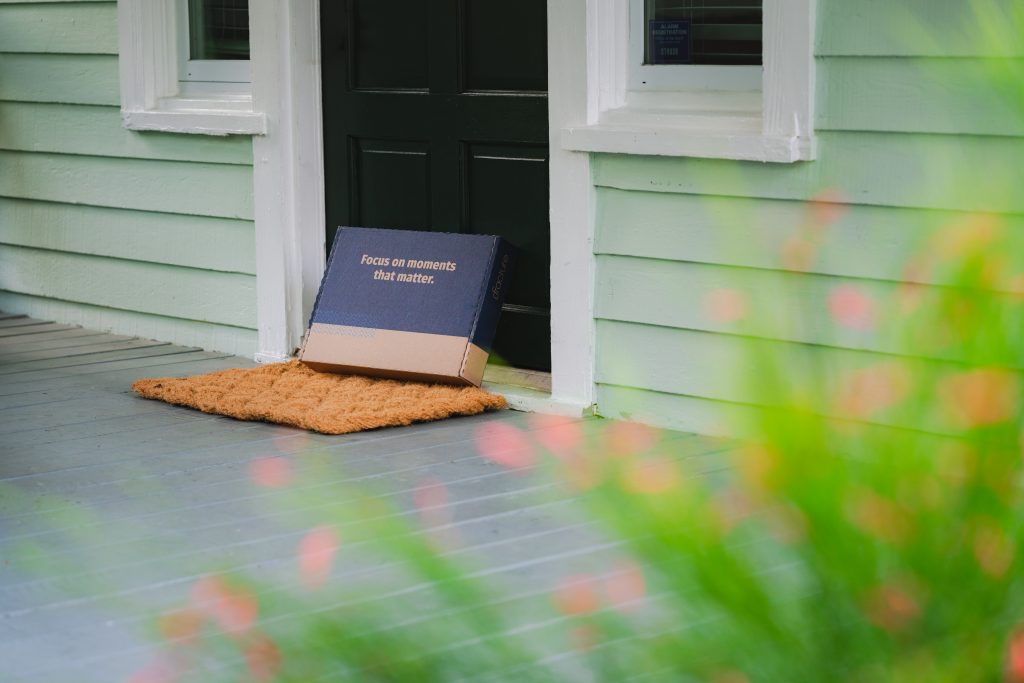 It's a sustainable decor option for the environmentally conscious
While we wholeheartedly believe that printing photos is the way to go, traditional photos-on-paper printing isn't the most sustainable option. Our vote? Printing your photos on glass with Fracture isn't just a beautiful way to display them, but there are several eco-friendly benefits as well:
You would be supporting a carbon-neutral company.
Your prints would be created in a solar-powered facility.
Fracture recycles all of the glass that doesn't get shipped to customers.
All of our packaging materials are 100% recyclable.
Here's where to find the best photo prints
Of those hundreds of pictures we take in a day, there are many worth printing, displaying, and gifting. When you're ready to print your photos, you'll want to choose a trusted brand that's easy to use and whose prints are professionally done. Ordering from Fracture is hassle-free, and we'll deliver your ready-to-hang prints right to your doorstep. For all moments, big and small, glass prints are hands-down the best way to commemorate.
Let a Fracture print be the thing to add a touch of personality to your home.