There's a significant emphasis on personal growth and transformation every New Year, thanks to the ever-popular "new year, new me" mantra. In addition to leveling up yourself, you may want to hit the refresh button on your home. Of course, there are always tons of fancy furniture and home decor online and in-store. But we're big fans of rolling up our sleeves and getting our hands dirty. For some extra fun, why not use this as an opportunity to flex your DIY muscles?
Whether you've just moved into a new place or you're zoning out from staring at the same four walls year round, here are seven DIY projects to help refresh your space for 2022.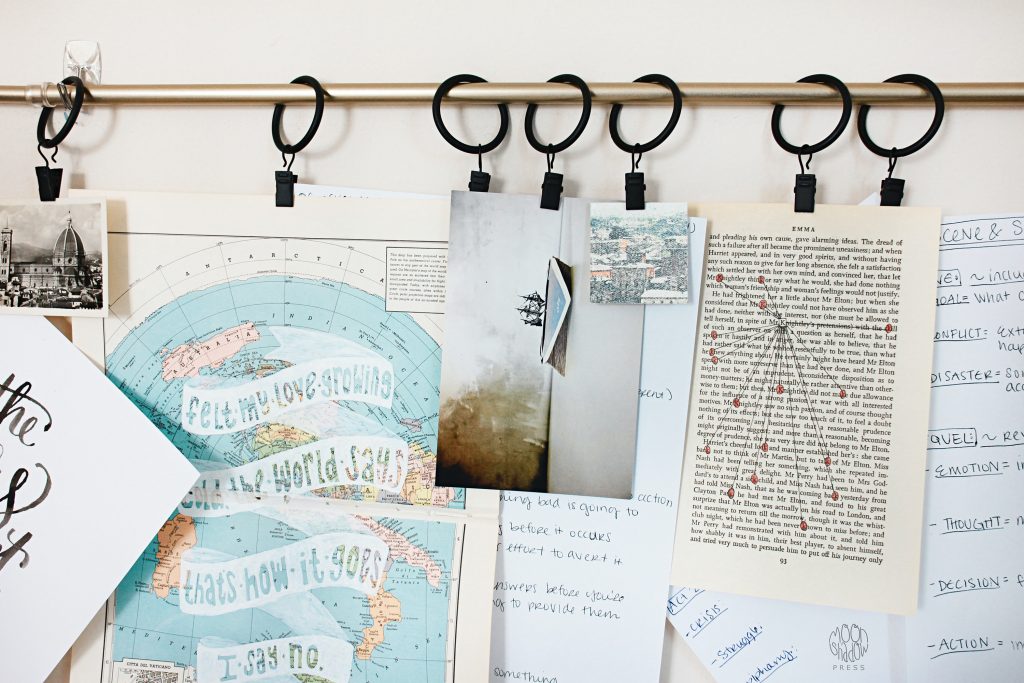 Display a DIY vision board
For the ultimate motivation, create a vision board—a collage of images that showcases all of your dreams, desires, and goals. Choose any images that inspire you and help you visualize and attract the future you want. These can be anything from outfit inspos, to luxury apartment interiors, to exotic locations you'd like to visit someday. As long as the photos motivate you to work towards your ideal self, you're doing it right.
You can create your vision board directly on a corkboard and use pushpins to attach your pictures. Place the board directly above or near your desk for a productivity boost while you work. Alternatively, you can give your vision board a quirky spin by attaching your photos with clothespins to a twine string. Not only will picking out your photos be fun, but it's a simple DIY project to get you in the self-betterment headspace for the new year.
Rearrange your furniture to refresh your space
We can often grow bored of our homes looking exactly the same all the time. Sometimes the key to a room refresh is to move a few things around, a relatively simple DIY project. To add some novelty to your existing furniture, change the layout of your various pieces. For example, if your bed faces the windows, turn it so that the headboard is in between the windows (you may want to grab a friend for some help—the more, the merrier!). Open up your living room space by reorienting your couch or using a bookshelf to divide the room differently. Get creative with this one!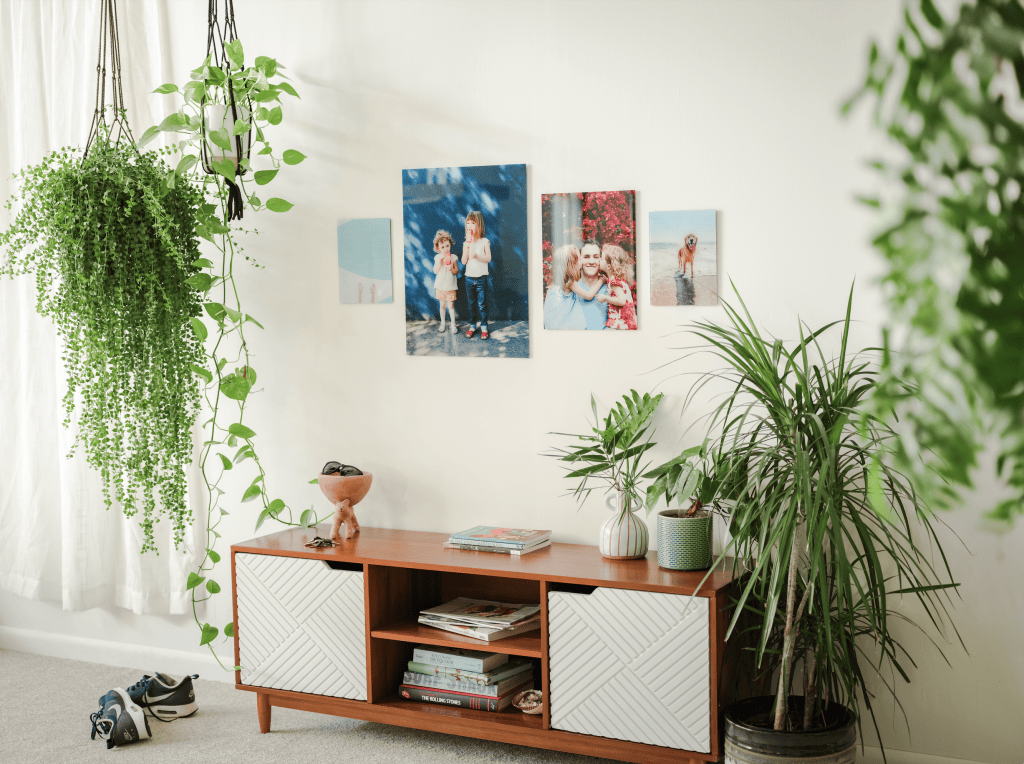 Repot and propagate your greenery
If you've got a green thumb, then you'll love this next DIY project. An easy way to refresh your space is to focus on your greenery. Repot your current plants into pots of different styles, shapes, sizes, and colors. You can mix and match the plants throughout your home to add a different feel to each room. Another neat trick is propagating your plants. Essentially, you'd be creating new plants by cutting pieces off of your existing ones.
Where to make the cut on your plants depends on the species. For example, succulents are known to be quite versatile and can be propagated by twisting and pulling off the leaf pads from the main plant. However, some plants like monstera require a longer vine and more leaves to propagate correctly. Consult online plant care resources to learn propagation techniques specific to the plants in your home.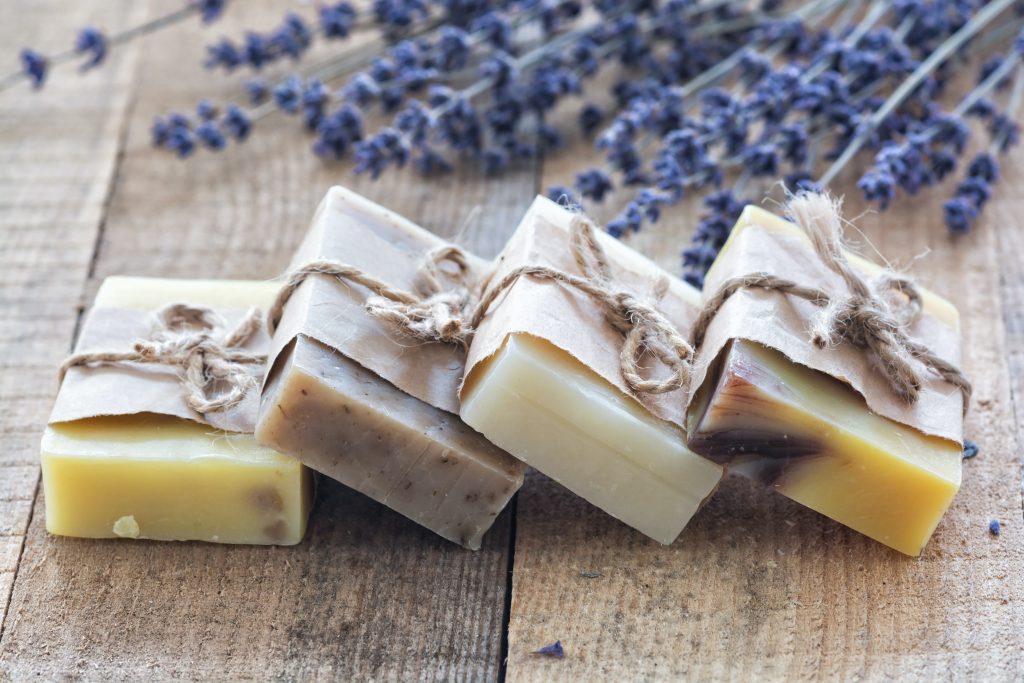 DIY candles and soaps
Candles are a great way to refresh your space by diffusing calming scents and upping your home's cozy factor. Many commercially sold candles can be quite pricey, but you easily create your own with a pot, stove, and just a few inexpensive supplies you can find at Hobby Lobby or Amazon. After making your first candle, you can try different combinations of colors and scents and switch them out regularly to maintain variety.
Another similar DIY project is making your own soap with all-natural and aromatic products. DIY soap typically requires more ingredients depending on the type of soap you want to make. Generally, however, basic soap recipes follow the same balance of oils. Create a few different kinds so you'll have new scents to look forward to!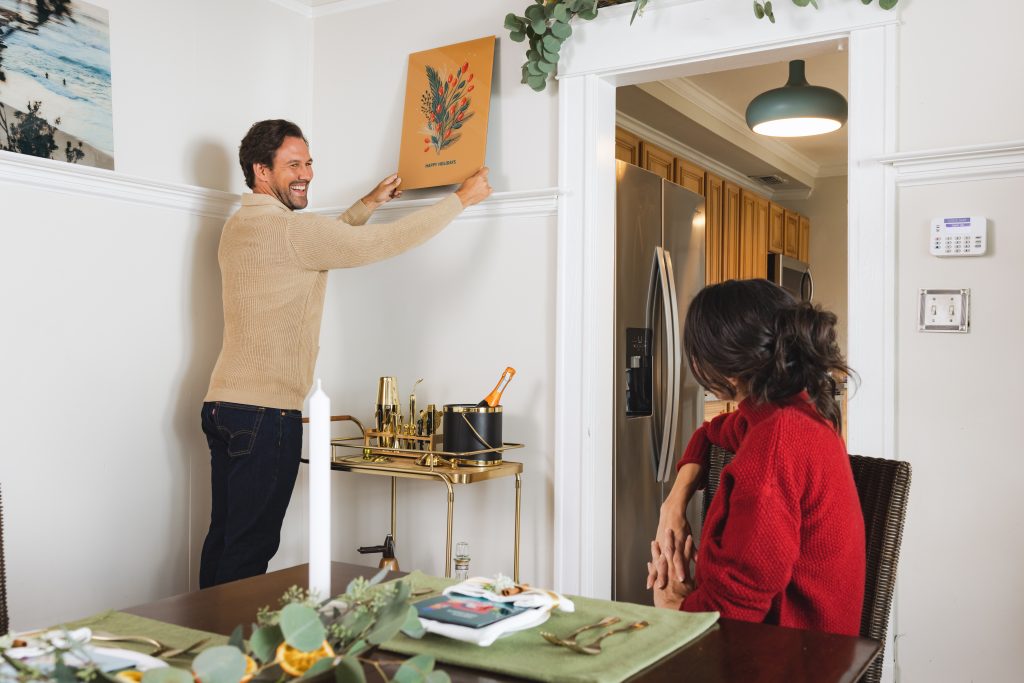 Hang wall art or photos
Take a good look at your walls: Are there bare spots you can liven up with art? Check out garage sales in your area, local antique stores, or Facebook marketplace for deals on wall art that captures the essence of your "new year, new space." Maybe you're yearning for a change. In that case, you can swap out the art in your bedroom with your living room pieces to change up your space.
In addition to art, you can decorate your walls with photos. Sift through your camera roll and find your favorite memories from 2021. You can, of course, go the traditional photo printing route: Hammer, nails, command strips, wood frame, and all. Then again, you can hang your photos more easily and have them look extra sleek by opting for Fracture glass prints. They come in different sizes, styles, and layouts, such as single glass prints or elaborate Photo Walls, giving you countless ways to adorn your space.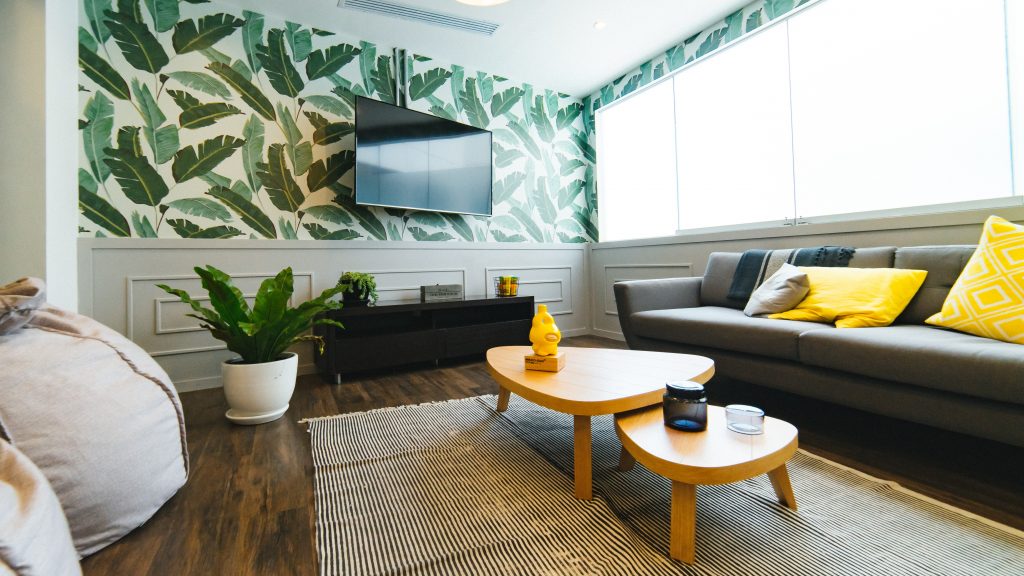 Add pops of color
Indeed, being surrounded by the same white walls can get dull. Liven up your place by whipping out your paintbrush and picking out your favorite paint color. For this DIY project, add a pop of color to the monotonous white palette by painting your door frames or even the doors themselves. You can paint your walls a different color as well, or purchase adhesive paper to create a statement wall. (If you currently rent your home, be sure to check your lease or ask your landlord if they allow painting. Most places do, as long as you paint it back to its original color upon moving out.)
Declutter and donate in the new year
Our last tip is the least expensive and most efficient way to refresh your space: Declutter and donate! Home organization expert Marie Kondo popularized her "KonMari" method for tidying up and bringing peace to your space. You can use this same method to declutter your space for the new year, keeping only things that "spark joy," as Kondo puts it. Then, when you've curated a pile of give-away items, consider donating them to places like Goodwill, Salvation Army, or Habitat for Humanity. After all, letting go of the old and welcoming in the new is what the new year is all about.