The mantel is the heart of the home. As the visual centerpiece of the room, the mantel is the perfect spot for displaying family photos, meaningful mementos, and seasonally-appropriate decor. Rather than being static, the decorative aesthetic of your mantel can evolve throughout the year, reflecting any upcoming holidays, life events, or celebrations. Whether you enjoy going all-out on the design of your mantel decor or prefer to keep things minimal, these seasonal mantel decor ideas will keep things visually pleasing and relevant throughout the year. 
Spring Mantel Decor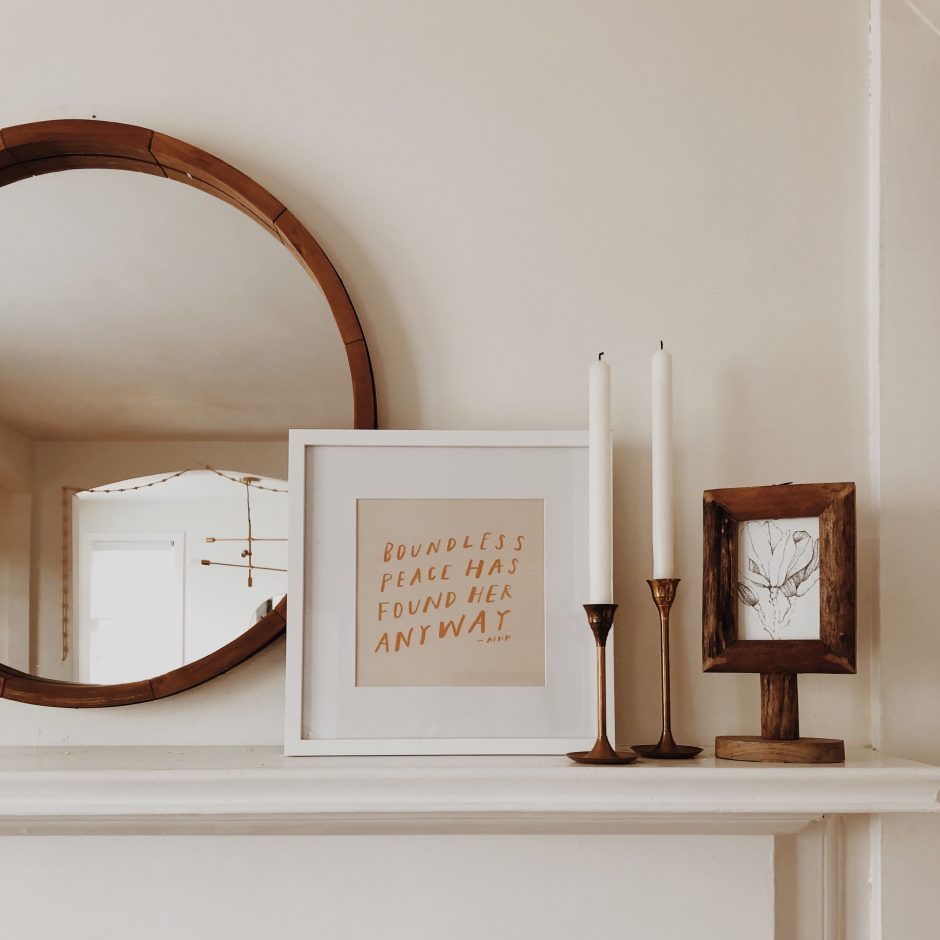 By the time spring arrives, most are ready to throw open the windows and bask in the fresh air. While you're tackling the spring cleaning rituals, add a thoughtful review of your home decor to the list. Declutter, donate anything that doesn't bring joy, and create a list of items you'd like to upcycle or replace.
While you're at it, give your mantel decor a refresh with our spring mantel decor ideas. Put a vase on each end and keep them filled with fresh flowers — or some artificial ones that won't require any watering. Add a few touches of pastel for Easter, personal notes and photos for Mother's Day, and patriotic decor that will offer a seamless transition into the summer holidays. 
Summer Mantel Decor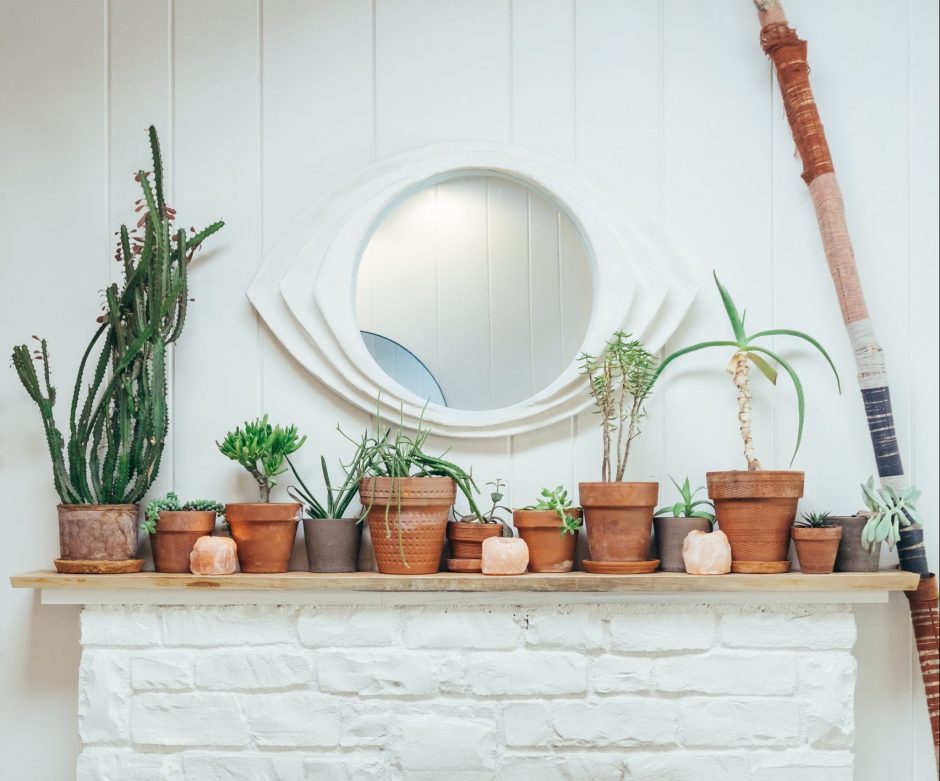 Have your summertime mantel decor reflect the joy associated with these warmer months. Feel free to keep using vibrant colors, but keep your textures light. There will be time to use heavier textures in the winter. Keep your vases out and display flowers from the local farmer's market or, even better, ones from your own garden.
Incorporate items that celebrate any milestones together and the trips to come. Display graduation diplomas, photos from summer vacations, or add a countdown for this year's family trip.
Autumn Mantel Decor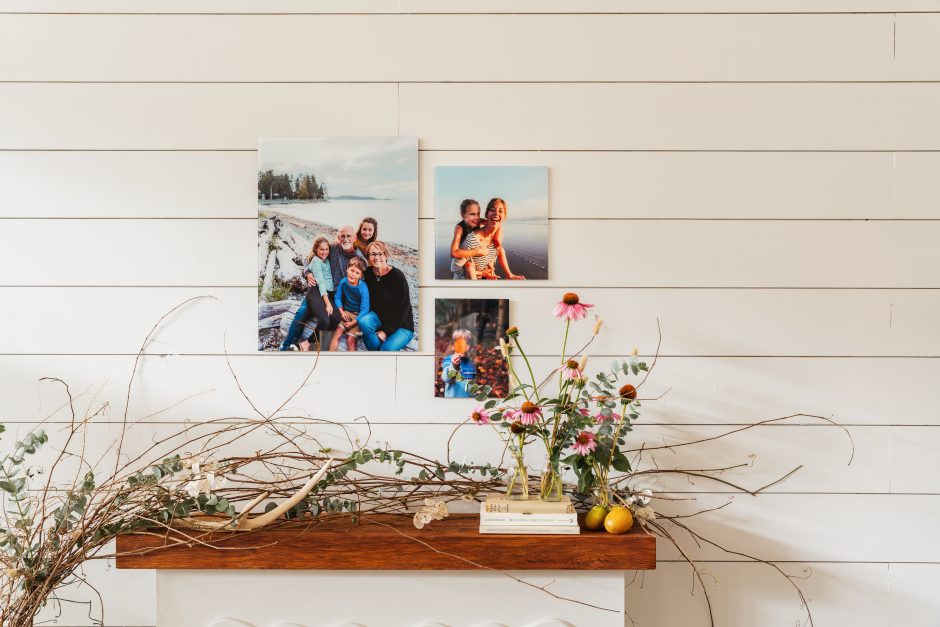 Fall is a perfect time for a seasonally-appropriate mantel decor refresh. So here are some fall mantel decor ideas: Bring out your rustic decorations, mixing in pumpkins, gourds, and candles. Incorporate heavier textures, like burlap, felt, or even metal, embracing the warmer colors and accents typically associated with fall and Thanksgiving. For aficionados of Halloween, this is your time to shine. Break out your plastic skulls, miniature cauldrons, and homemade spider webs. Spooky imagery and photos of the kids' most memorable Halloween costumes will add a more personal visual touch to your mantel before it's time to move into a more classic autumn look in early November.  
Winter Mantel Decor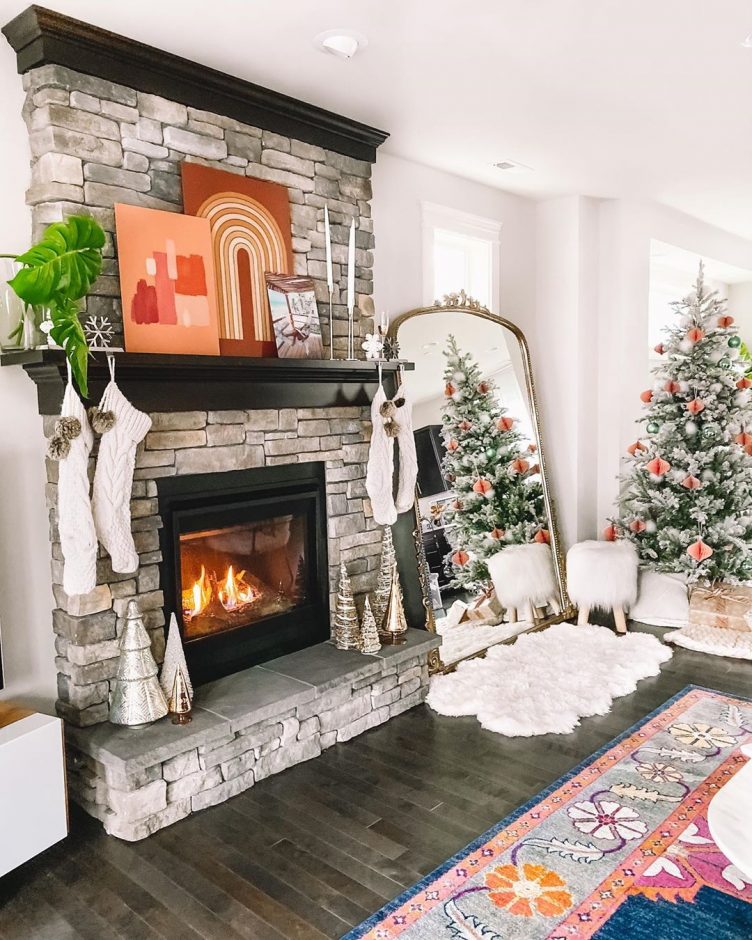 When the first day of winter rolls around, your mantel is most likely already decorated for the holiday season. Beyond hanging stockings or a holiday countdown, add some festive decor that ties into the theme of your Christmas tree, your Menorah, or Kinara.
Embrace the fresh start of a new year with a quick refresh of your mantel's decor. Remove any holiday-related items and make family photos and inspirational messages the new focal point. Display your team's colors for Super Bowl Sunday and pictures of you and your loved ones for Valentine's Day.
7 Tips for Decorating Your Mantel
Be intentional with everything you set on the mantel. There's a fine line between putting your keys into a designated bowl and starting to accumulate random objects there. Whether your mantel is above the fireplace, below the television, or you've created your own with Storyboard, keep these mantel decor ideas in mind. 
1. Remove Everything First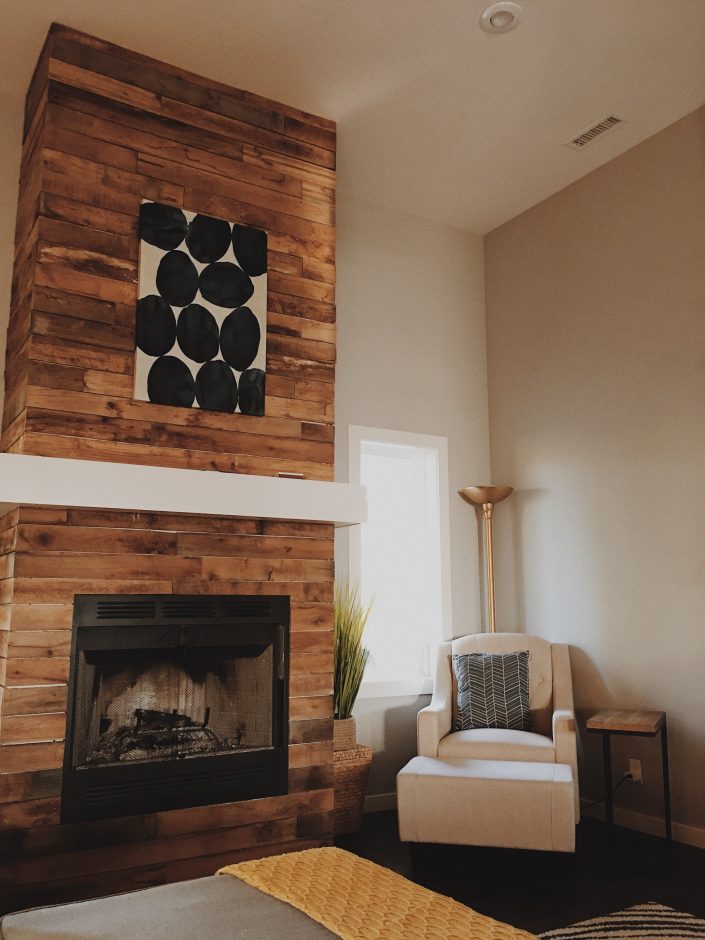 Interior designer Kimberley Seldon of the Kimberley Seldon Design Group likes to begin by taking everything off of the mantle in order to begin with a clean slate. "Then, work from the inside out when you have one special piece that you want to highlight, or conversely you can work from the outside in when you have a pair."
It can be difficult to envision how a space can change until you physically see it. The next time you update your mantel decor, take it all down, dust it all off, and give yourself a completely new platform at which to begin.
2. Pick a Focal Point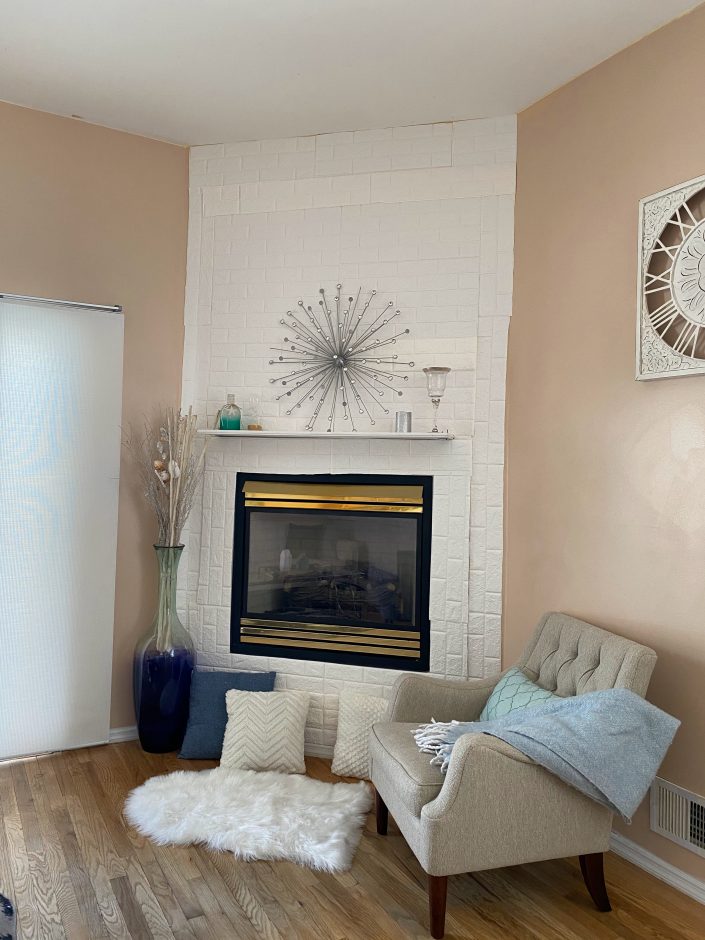 According to Micheala Harris, the interior designer behind Micheala Diane Designs, it's crucial to start with "the main focal point or the largest item you will be using on your mantel. This is key because if you only use a bunch of small items the space above your mantel will look empty and unbalanced. This can be a piece of art, mirrors, wreath, and architectural salvage."
After you remove everything, identify your focal point. We suggest picking something meaningful, like a family photo. Order glass prints of a family vacation, a favorite vacation from childhood, or assemble a collage of your favorite smiling faces.
3. Don't Be Afraid to Overlap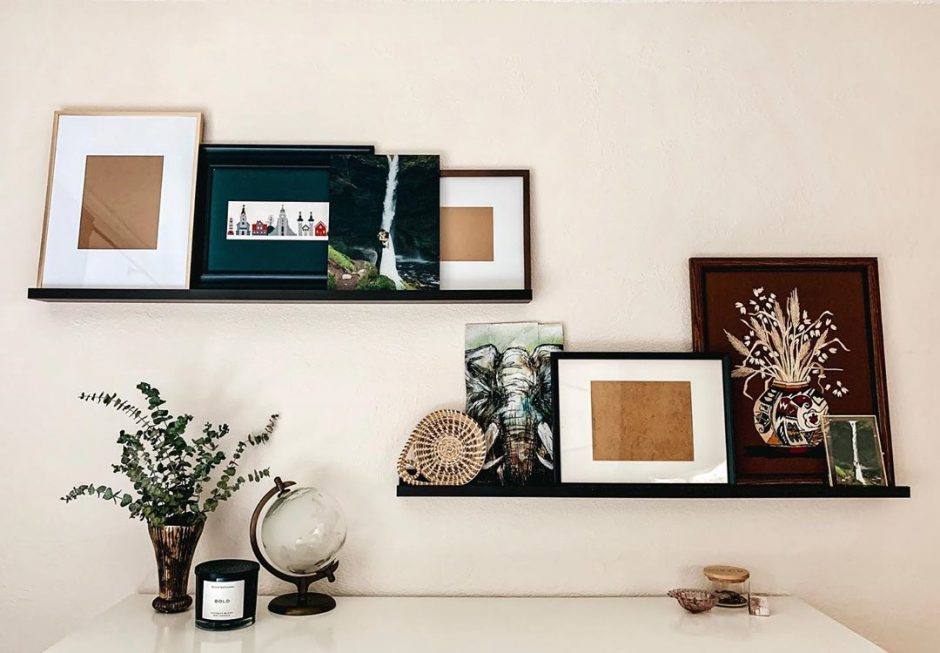 Overlapping pieces might feel cluttered, but it's worth experimenting with. Designers often overlap items because it adds depth, creates a more interesting overall look, and allows them to put more objects in one area in a way that feels natural.
One great trick for overlapping pieces in your mantel decor is featuring items that are a variety of heights. Place the larger pieces in the back and showcase the shorter ones in front so everything has its own space to shine.
Don't be afraid to put smaller knick-knacks in front of a piece of artwork — maybe a red candle in the corner in February, flowers in the spring, and a couple gourds in the fall. Make adjustments to these mantel decor ideas as you see fit.
4. Incorporate Meaningful Photos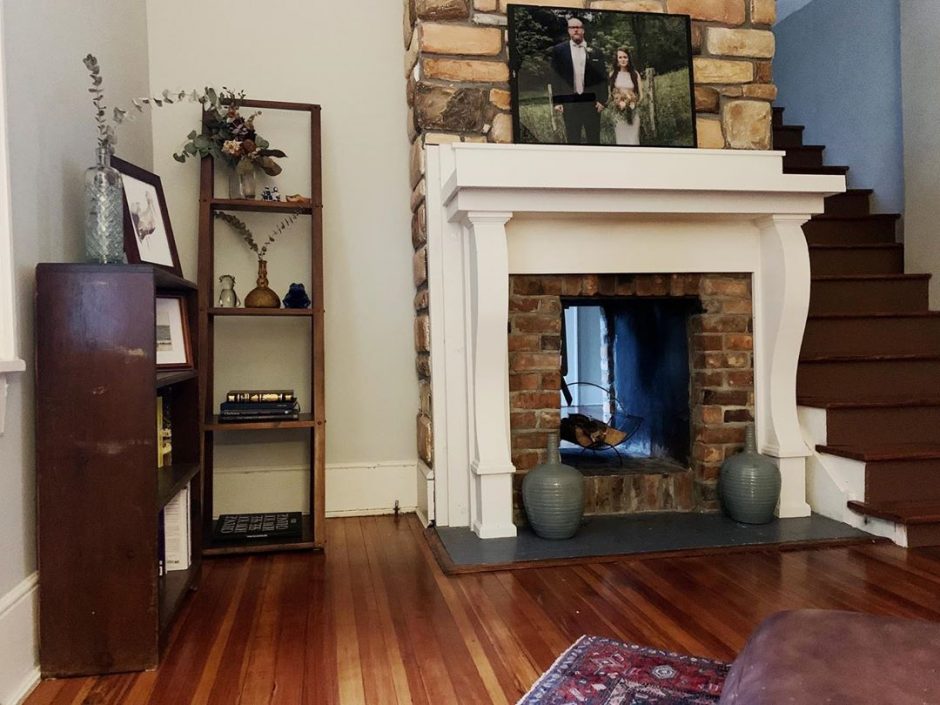 Adding some photography to your mantel is a great way to add personality and life to your mantel decor. This is a great place to visually relive family memories and display your pets' quirky personalities.
You could hang a larger print in the center and place smaller prints on stands on the mantel itself, interspersed with festive decorations that carry meaning — pine cones, candles, or shells you've found at the beach.
5. Personalize Things to Make it Your Own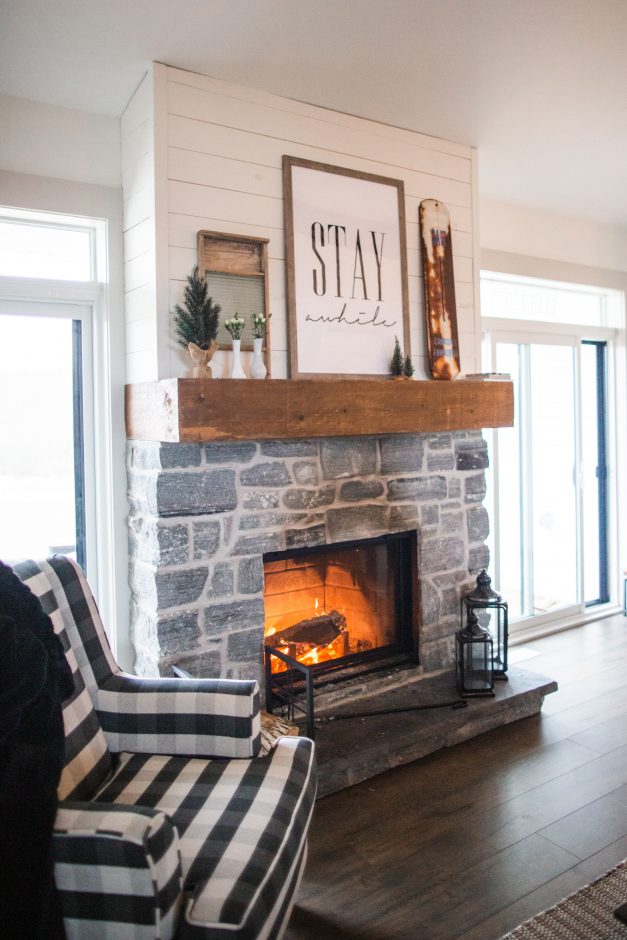 To prevent a generic-looking mantel setup, add a few photos and other reminders of life's most memorable and important moments. Proudly display the kids' artwork. Put up a memento from your summer vacation. Display the holiday cards you get in the mail. The best, most memorable mantels are the ones that showcase the things you love the most. Let those people and places guide your mantel decor ideas here. 
6. Use a Low Vessel or Bowl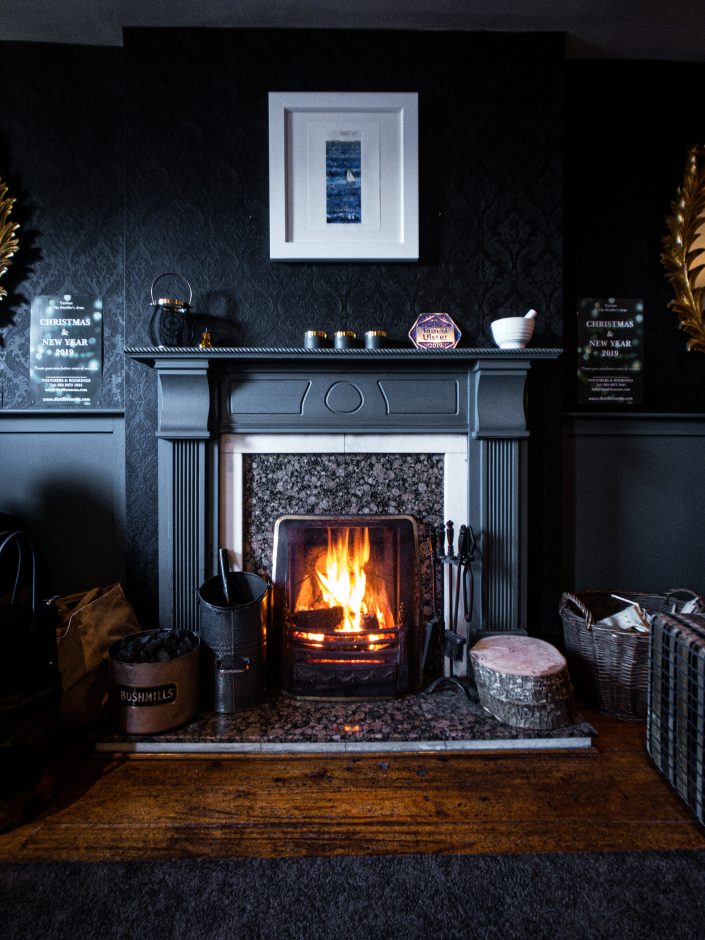 If there's one thing people should know about mantel decor, Seldon says: "A long, low bowl or vessel will always look right. Fill it with moss and tea lights for the holidays. Come spring, fill it with rocks and succulents. In the fall, I love to use dried hydrangeas in arrangements."
This is a great way to switch things up throughout the year. Have one item— like a low bowl — and fill with seasonal items or trinkets.
7. Integrate Your Mantel Decor With the TV
In many homes, the television hangs above the mantel. Interior designer Sherri Monte of Elegant Simplicity says you have two options with TVs. First, you could opt to cover it up when it's not in use — either behind doors or covered by a large piece of artwork. "This is more of a design change, but it's worth noting that if you have built-ins on either side and could hide the TV behind decorative doors, these would act as your focal point."
Another option is to make the TV your focal point. "Add small sprigs of greenery without blocking the TV. These will really draw the eye in and create visual interest without competing for attention or blocking the screen."
She also advises using some restraint with your mantel decor in this case. "Typically, a mantel with a TV should have no more than 3 – 4 pieces, unless it's an oversized mantel that expands beyond the edge of the TV. In this case, you could create tiers and add more decorative objects."
For smart TVs, take advantage of the wallpaper options. Set up your own photos to display when it is idle, rather than displaying a plain black screen. This is a great way to still incorporate photos in your mantel decor while embracing the TV as the main focal point.
As you look to update your mantel, remember that you don't have to wait for the holiday season to do something special, or make it your own. Whatever you decide to put on display, make sure it reflects who you are — and, most importantly, highlights the things you love.