The most wonderful time of the year makes for some wonderful memories you'll want to keep forever. With the input of two professional family photographers, we pulled together some Christmas photo ideas and pro photography tips for capturing the best holiday memories, from cookie making and gift giving to Santa meet-and-greets and, of course, adorable holiday cards.
Train rides, tree farms, and more very merry Christmas photo ideas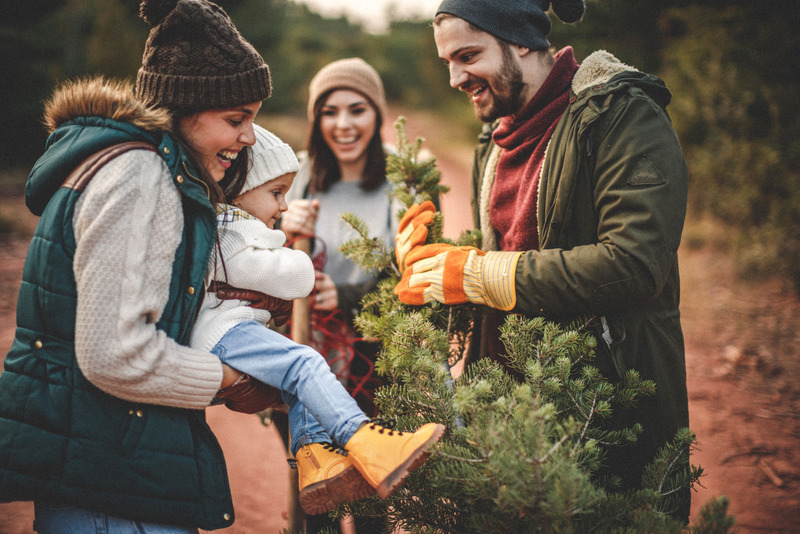 "I'm all for action shots capturing genuine emotions of interaction and laughter," says London-based family photographer Louisa Peacock. "If you're out and about in a park or in a Christmas tree field, let the kids run around and play games. This will loosen them up and create a low-pressure playdate environment, so they'll forget about the camera."
If your family is crafty, take a minute to snap a few pictures while making construction paper garlands or other favorite Christmas crafts. Not only are your creations something you can reminisce about for years to come, but the pictures make for a great Christmas card photo idea, too!
When you consider the large role of food in the holiday season, pictures of your family rolling dough or stirring pots in the kitchen may be some of the most camera-worthy Christmas photo ideas (especially if there's a grandparent or older sibling teaching little ones their favorite tips and tricks).
During the season of giving, snapping pictures of your kids delivering cupcakes to friends and neighbors or delivering greeting cards to seniors will make for heartwarming holiday memories or Christmas card photo ideas. One of our favorite photography tips is to use your smartphone to capture it. These devices make it easy to capture these snippets when the moments present themselves!
Photos with Santa, about Santa, and perhaps even for Santa
Visits to Santa at the mall can yield some pretty sweet and even funny pictures you'll love looking back on. But for kids who believe, Santa plays a much more significant role in the season.
Try capturing your little one while they write letters to Santa—you'd be surprised at the spirit and concentration that shines through in these moments ("I'd love a new bike, an art easel, maybe a real-life rocket…oh, and I've been very good!")
Cuteness overload: The ritual of placing cookies out for Santa and his reindeer is also one of childhood's sweetest Christmas memories. Don't let that go by without a click of the camera—it's an adorable Christmas photo idea you'll love to look back on!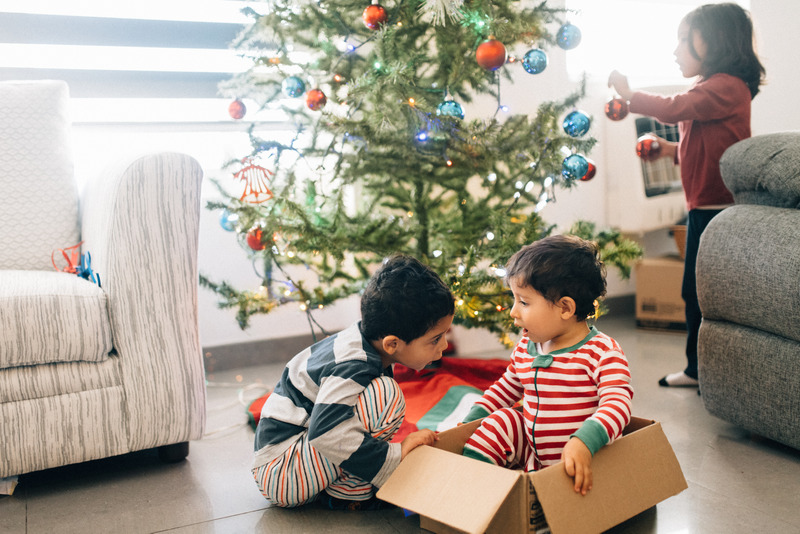 Christmas card photo ideas
"You mention the phrase 'holiday photos,' and everyone immediately thinks of a cozy fireplace scene, decked in red and green, and a family posing neatly among the stockings," Peacock says. "These scenes are beautiful, but if you want your photos to stand out, and stand the test of time, try stripping it all down. Less is more!" Our experts share their best tips and christmas card photo ideas below.
Pro photography tip: If you're trying to capture a family shot indoors, go for a white or light backdrop, and shoot your pictures during the day. "The most important thing is to sit or stand near a large window so that the natural light can fall across everyone's faces," Peacock says. Next, add a little bit of holiday cheer: It doesn't have to be extravagant—a mini tree or a few wreaths are enough to give a taste of Christmas.
To prep for the season, many families stock up on cozy holiday PJs. Sending Christmas cards in matching jammies gives off that same cozy vibe, plus it's easier to get everyone to wear PJs than fancy frocks. One Christmas photo idea is to try piling up in bed together with the kids on their bellies at the foot of the bed and the parents by the headboard and the pets, included, too. This creates a layered, casual shot that's perfect for a warm and friendly holiday card.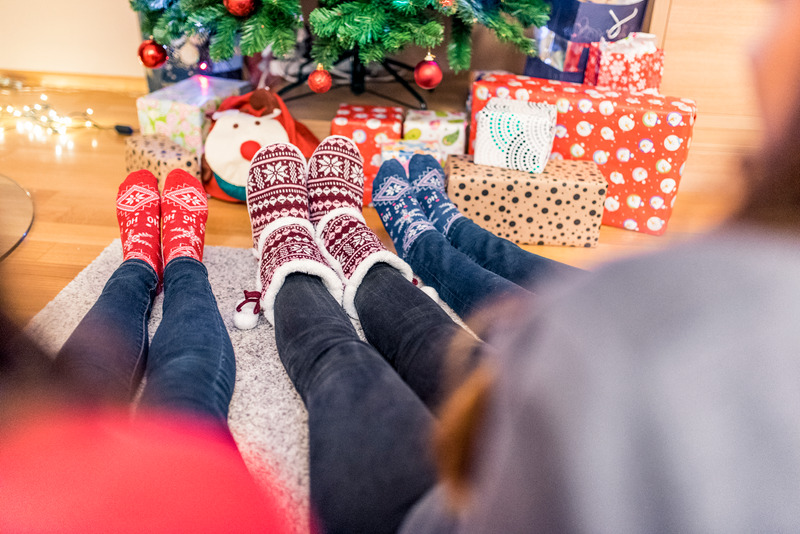 Holiday parties—Oh, what fun!
Whether you're hosting an ugly sweater party or Christmas dinner with the family, gatherings are central to the holiday season. They're a great Christmas photo idea, too! Knowing how to capture the festivities is key, and with our expert photography tips, you'll be right on your way.
"Always pay attention to the background," says Austin-based family photographer Amy Mikler. "You don't want to get so caught up in capturing the fun in the foreground only to realize an awkward moment is happening in the background, such as someone downing a drink at a party."
Another Christmas photo idea is to get at eye level with people from time to time. "Standing over someone opening a gift makes for a bad photo," Mikler says. "But if you're at eye level, you can capture the emotion on their face!"
Let your subjects have fun. Everyone knows when a camera is focused on them, which can sometimes lead to stiff or overly posed photos. Instead, "Think of yourself as a documentary photographer," Mikler says. "Snap the littles excitedly opening their gifts, Grandpa laughing at the dinner table, or your friends' reactions to a great toast. You will hold these holiday memories dear, and the photos will be more true, authentic, and warm."
After all, isn't that what the holidays are all about?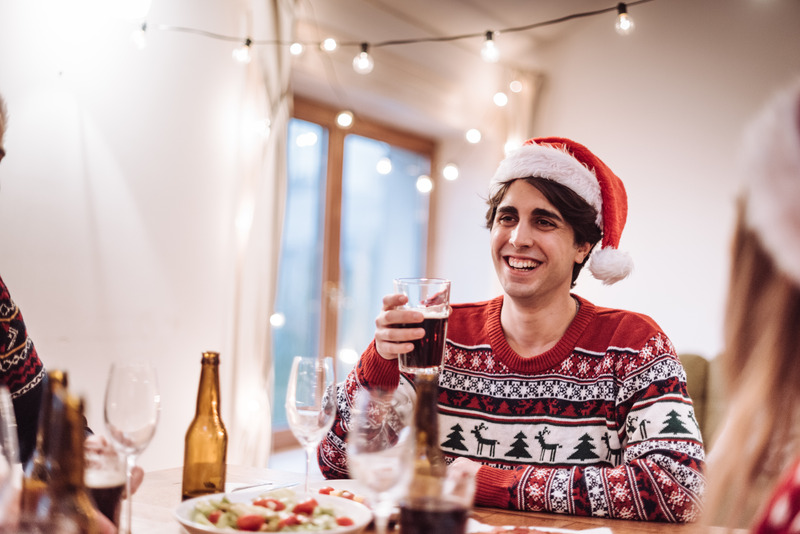 The holiday season is here. However you're able to celebrate, the Fracture team wishes you peace, laughter, and happiness all season long.