"The root of all joy is gratitude." — David Steindl-Rast
The first time I heard this quote, I was grieving the loss of my mother. The pandemic was raging, and like millions of other people at the time, I was feeling more isolated than ever. Exercise and meditation were helping. Meditation encourages gratefulness, so I instantly understood the connection between gratitude and joy. It's not the happiness that makes us grateful; it's the gratitude that makes us happier.
One day I came across a box of my mom's old family photos. From ballet recitals, to Halloween, to random pictures of our family doing nothing exciting in particular, I unboxed a treasure trove of memories. To my surprise, many of them felt wildly unplanned. Few had us in stiff poses or aligned precisely in so-called perfect moments. (Picture the second you're handed an award or blow out the candles on a birthday cake.) Instead, they captured the spirit of a family at different times throughout its journey. The randomness of it all is what made them so authentic and beautiful.
Learning to appreciate the little details, the overlooked things, and the unplanned moments is one of the fundamentals of gratitude. It also happens to be one of the simplest and most profound ways to romanticize your life. When you hear the word "romanticize," it's easy to conjure images of candlelit dinners, stolen kisses, and moonlit walks on the beach. But applying the word to your daily life supersedes its meaning beyond traditional romance. It asks us to consider our relationship with the people, objects, and moments in our lives every day. From the birds you hear chirping in the morning to the cookies your neighbor dropped off, our days are filled with moments worthy of our love and attention. All we have to do is train ourselves to look for them.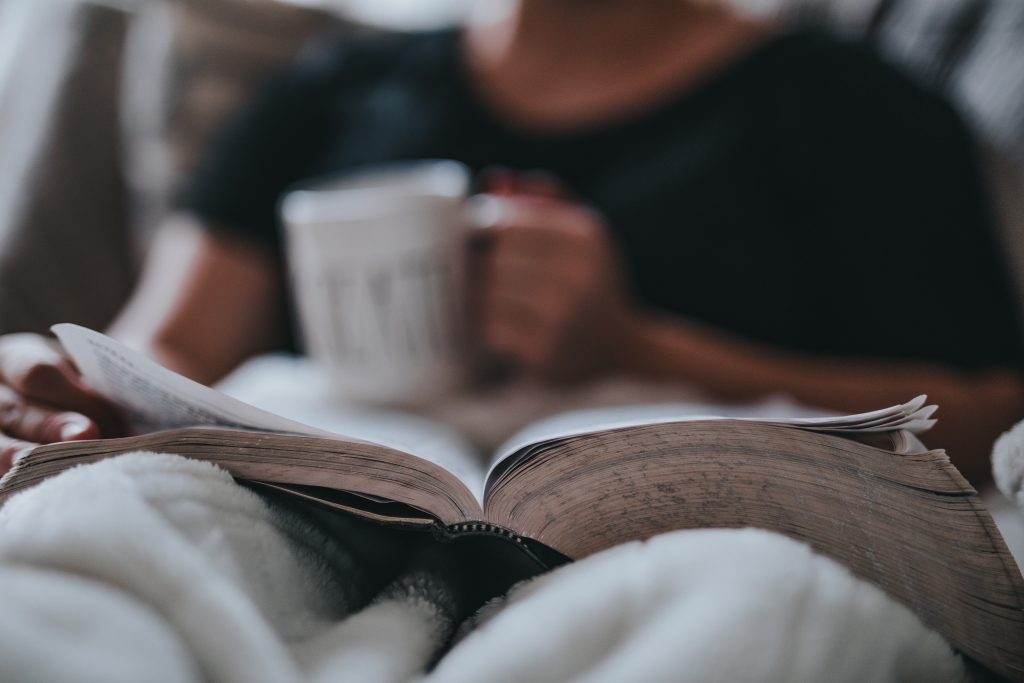 What it means to romanticize your life
"Practicing gratitude and noticing seemingly mundane moments has been proven to have positive effects both mentally and emotionally," says Miami-based family therapist Tania Paredes, Ph.D. "It allows you to see things that are good in your life versus seeing what's lacking."
Once you understand what it means to romanticize your life, doing it through photography is where many people get lost. Luckily, most of us already do a decent amount of romanticizing our lives. Thanks to the prevalence of social media and smartphones within arm's reach, we can capture those moments, however spontaneous they may be. With nearly 4 million hits, the hashtag #itsthelittlethings is proof that plenty of people find seemingly insignificant things worth celebrating.
"It can be anything, from what you're eating, to your home, to the people you work with," Paredes says. "The goal is to practice taking stock of those moments and being grateful for them."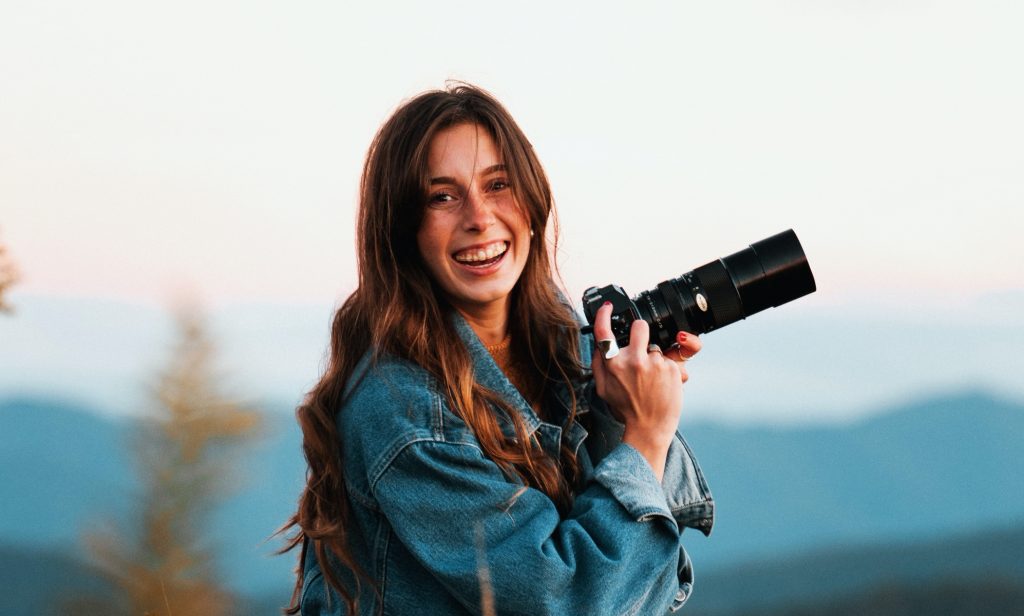 1. Pay attention to "the in-between stuff"
One of the coolest things about going through old candid photos is seeing the looks on people's faces when they don't realize they're being photographed. I like to call this "the in-between stuff," the things we normally overlook and don't pay much attention. Often, they end up being the most memorable. In an old birthday party photo, for example, I noticed the hilarious look of annoyance on my cousin's face as she grew impatient waiting for everyone to sing "Happy Birthday" so she could finally eat cake. Or my brother's bored expression as he waited for my mom to adjust my hair before going trick-or-treating. "The in-between stuff" is just as good as the big stuff—and sometimes, it's even better.
2. Turn dull routines into moments of fun
My friend bought a handheld milk frother that turns her morning coffee into a fluffy work of art (definitely Insta-worthy)! According to her, days seem to start a little bit brighter thanks to the $5 milk frother. Every time I see her post a picture of her morning joe on Instagram, I can't help but smile.
But you don't need to break out your wallet to see a routine with fresh eyes and level it up. Chances are you'll quickly realize the simple ways that an old routine can romanticize your life—if it doesn't already. Let's say you like to walk or run the same route every time. For a change, look for the best views or the prettiest house from time to time. This will train your mind's eye to look at the same surroundings in a new way. Having photos of places and markers around you can inspire your creativity and boost your mood when you're feeling low.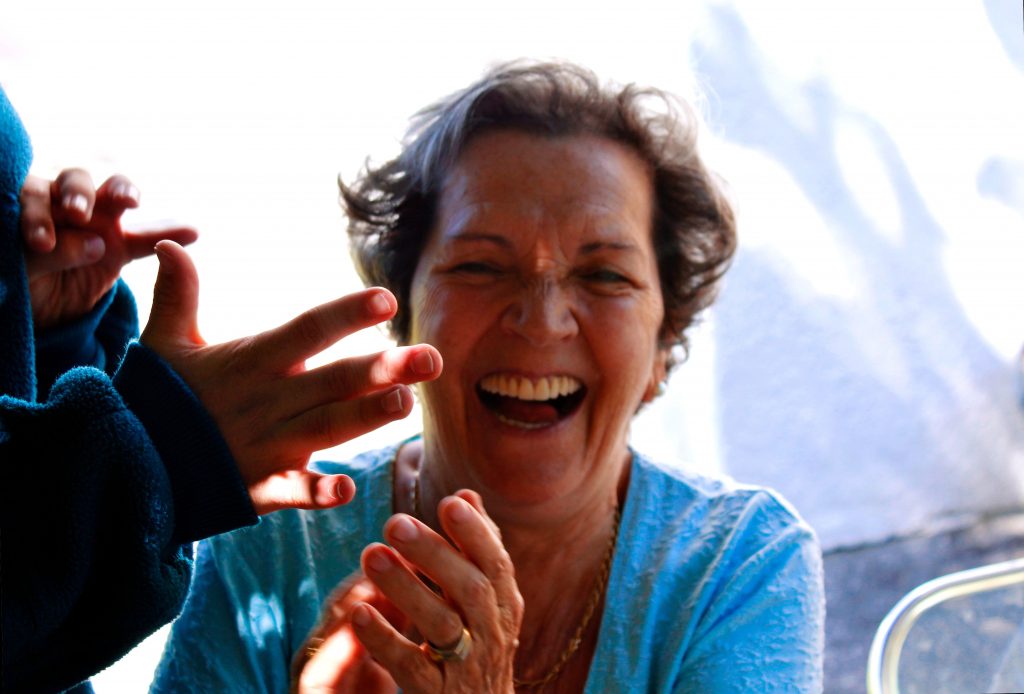 3. Capture the reactions to the action—not just the action
It's easy to snap pics of your child's performance in a school play, or the time your other half strapped on skates and took a spin around the rink. But in order to romanticize your life more, focus on other people's reactions to those sweet or hilarious moments. (They're often just as good as the action that sparked them.)
Take my mother, for example. She didn't just lightly tap her hands together when she clapped; she stood up, pounded her palms together, and, more often than not, let out a hearty "Bravo!" with her commanding voice, too. You could always see the excitement and pride on her face, especially when she was applauding the performance of someone or something she loved. As a child, her habit embarrassed me because we were usually in public. But now I catch myself clapping in earnest with a heart full of gratitude any time I experience a performance or moment that's worthy of praise—and it's all my mom.
The next time you're about to snap someone's first few moments on stage, consider taking a photo of the audience's standing ovation instead, or the look on your partner's face when your kindergartener receives her diploma. If you're announcing a pregnancy to a first-time grandparent, have someone keep the camera fixed squarely on them. That way, you can capture their joy and excitement in real-time.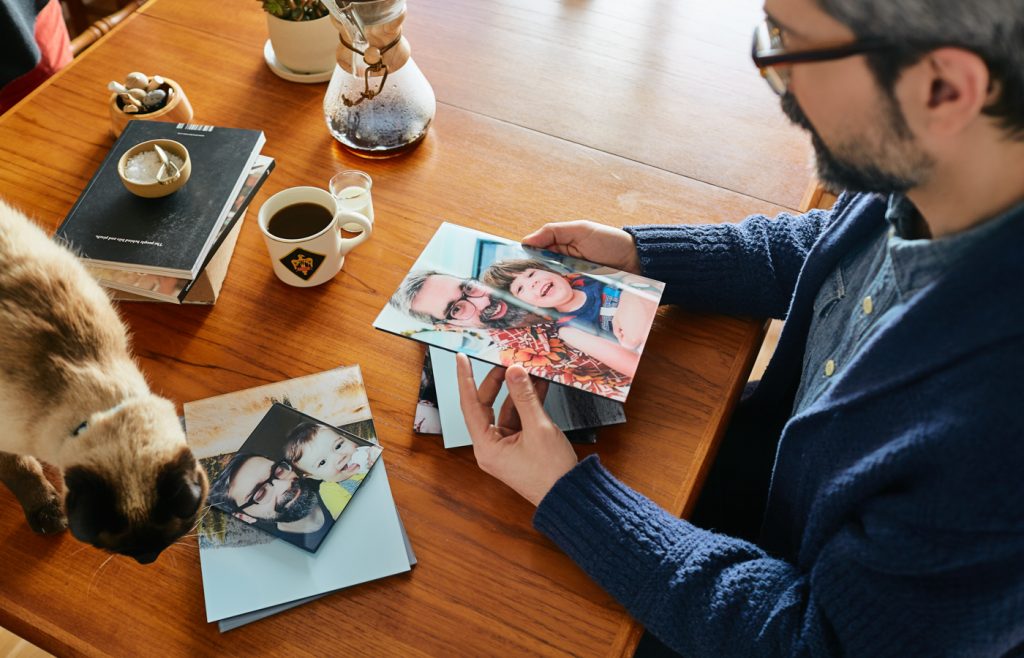 4. Look for objects with real meaning for you
People mistakenly think that tangible objects don't prompt emotion—memories do. However, research shows otherwise. In fact, seeing a photo of someone (or in my case, a piece of my mom's jewelry) can carry a ton of meaning, and that deserves to be celebrated in pictures.
It's easy to get caught up thinking it's only the photos of people that matter, but having beautiful images of items you love for various reasons is another simple way to romanticize your life through photography. Just look at all the food photos you see on social media! A beautifully plated dish, a pretty table setting, or a pie made by Grandma deserves to be celebrated just as much as the people who made them—sometimes because of the people who made them! Just looking at those images brings up positive feelings and great memories, too.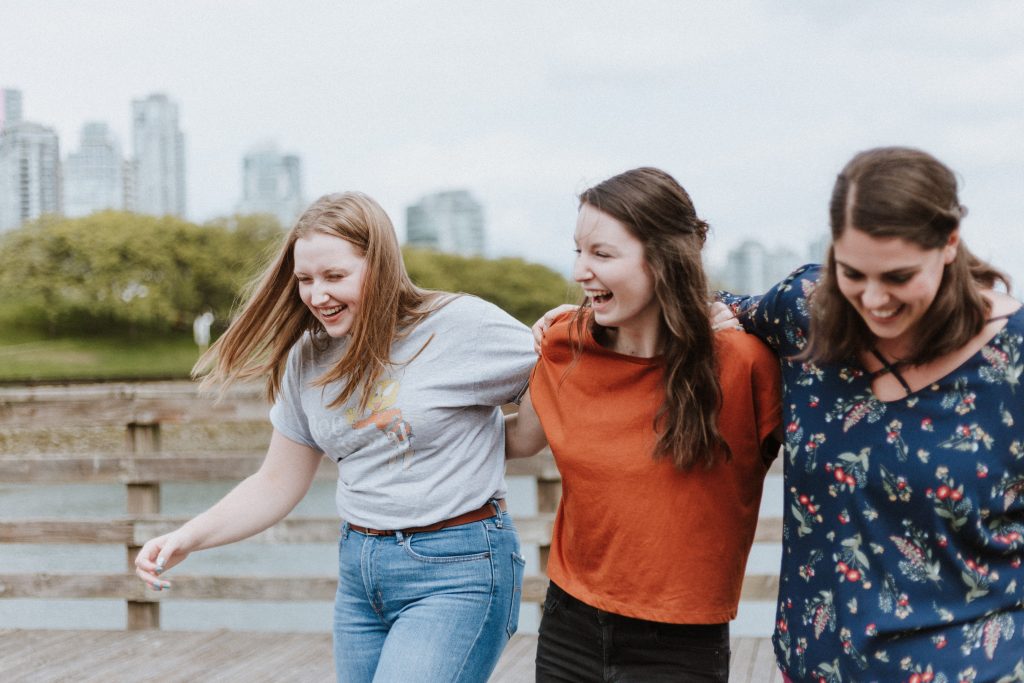 5. Wrap your arms and sway
Group photos are second only to selfies as the most popular category of photos these days. The next time you're doing family or group portrait photography, try this simple trick from Austin, Texas-based family photographer Amy Mikler: Ask everyone to wrap their arms around each other and sway. "At first everyone thinks it's silly, but then you can't help but laugh. Before you know it, everyone looks a lot more relaxed in the pictures," she says. This works especially well if it's a group photo where everyone doesn't necessarily know each other well. (Think: photos with coworkers or members of a wedding party.) It's a great trick to romanticize your life, taking otherwise basic and cliché photos from good to great.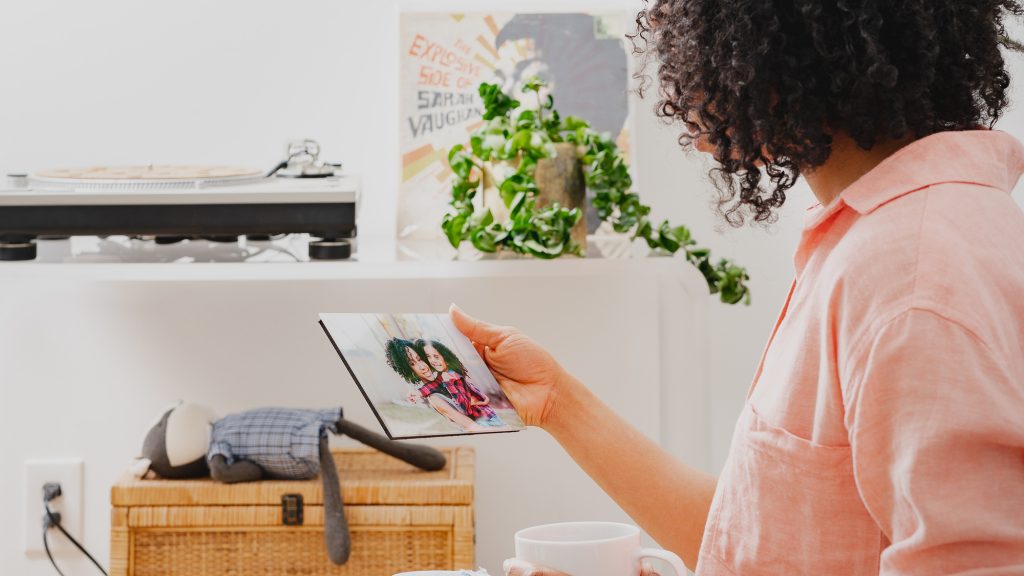 6. Embrace the outtakes
Unlike "the in-between stuff," which can be set up, portrait snapshots are photos of people taken spontaneously, quickly, and without preparation. In today's culture, most of us have tons of these in our digital albums, in some cases several takes of the same shot. Instead of leafing through those to find the perfect image to post or hang in your home, look for the outtakes. Seek out those quirky moments that were coincidentally and perhaps accidentally caught in the moment. Embracing these types of snapshots helps to romanticize your life by reminding you that imperfections are beautiful and fun. In fact, they're the essence of life.
To romanticize your life is to look at your day to day in new and unexpected ways. Think of it this way: If your life is a story and you're the main character, what are some ways you can move that story forward with positivity every step of the way? Would you invest in the handy milk frother? Take note of people's reactions to things? Hang the photo that makes you look "different?" We hope the answer is yes because once we allow ourselves to go down that path, life never looks the same way again.