Searching for gifts made with the planet's well-being in mind may sound like an arduous task, especially given that so many of the products we consume are manufactured in ways that are not so environmentally friendly. Fortunately, a growing number of companies are producing products that are both sustainable and desirable.
If you need help brainstorming ideas on what to buy for that environmentally conscious person in your life (even if it's you), take a peek at our sustainable gift guide, which features consciously sourced and produced items for the body, mind, and home.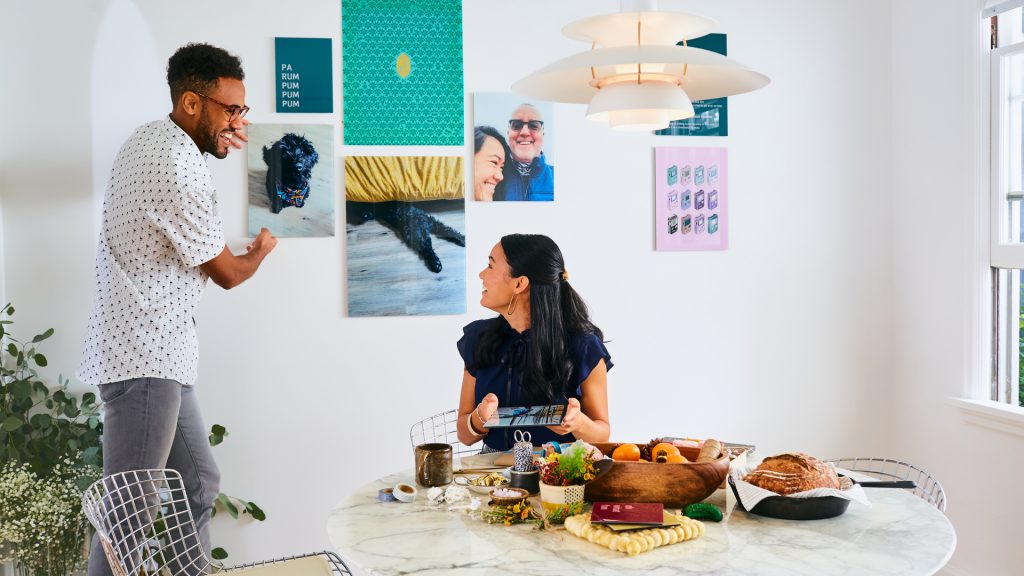 Fracture
First on our sustainable gift list, preserve your memories and the planet's health at the same time with a Fracture glass print ($25-$145). Sustainably handcrafted in our Florida workshop, the prints are made of glass, offering a more creative, durable way of displaying your favorite photos. Choose from the Original Reflective Finish and the Matte Non-Glare Finish.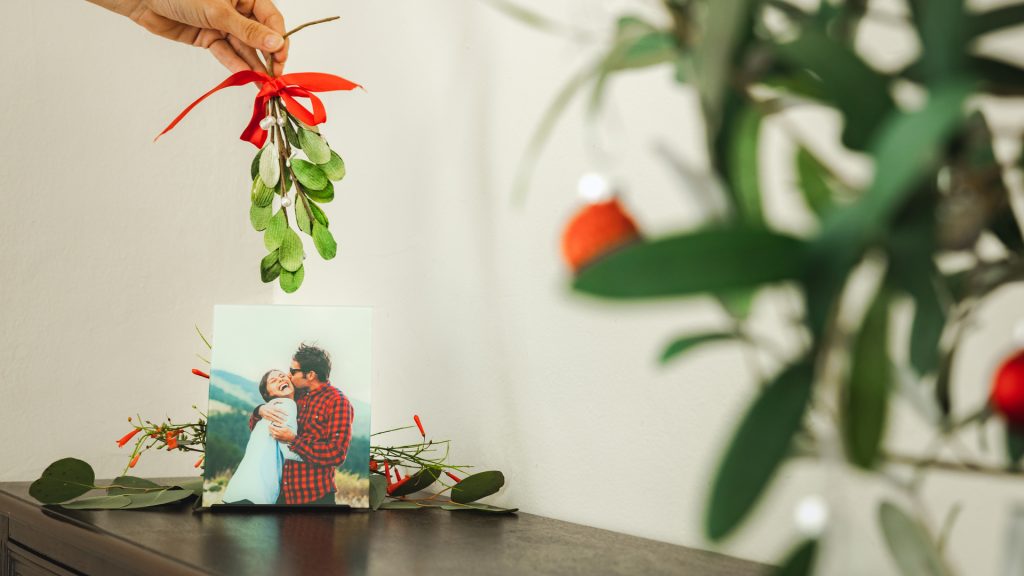 Once you have your Fracture glass photos in hand, the next step is deciding where and how to display them in your home. This is where our Storyboard display shelves ($65) come into play. The solid wood accessory has a grooved surface that makes it easy to display, slide and remove photos in a safe, secure way. In addition, the Storyboard can easily be integrated into any space and makes a perfect platform for flowers, knick-knacks, and other personal accents. Choose from three shades, including maple, espresso, and midnight.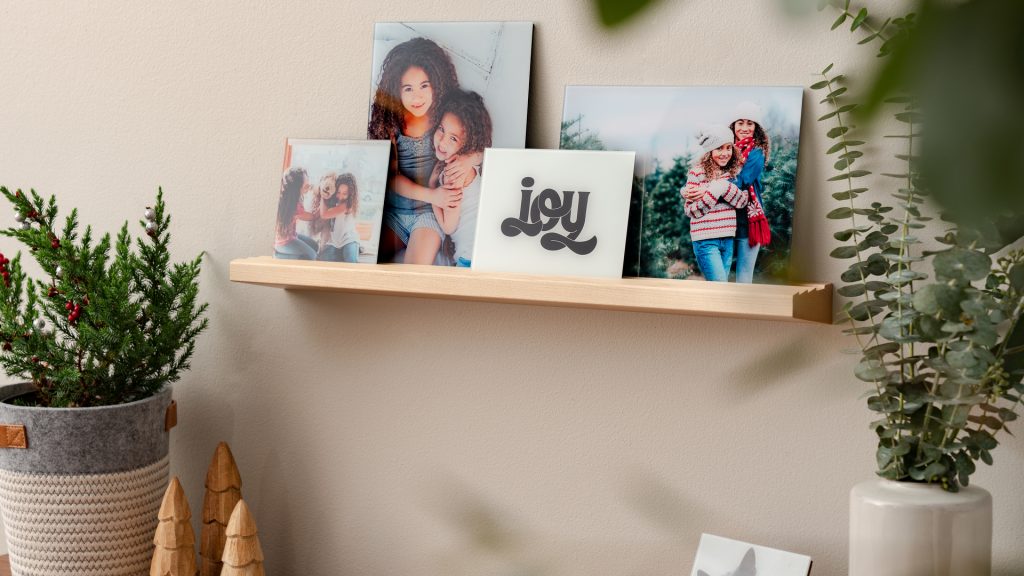 Thousand Fell
When it comes to sustainable fashion, the name of the game is wearing items that look and feel good without making the planet look and feel bad. For footwear as a sustainable gift, look no further than the zero-waste and fully-circular shoe brand, Thousand Fell! Noted by Refinery29 as one of the top 34 fashion items this fall, these sneakers are recyclable, vegan and made of plant waste. They're also covered in a natural quartz coating that makes them waterproof and stain-resistant – need we say more! When you're done making tracks in your environmentally friendly kicks, send them back to Thousand Fell, and they'll pay you $20 for recycling the shoes.
Available for both women and men, the sneakers come in three styles: the court, lace-up and slip-on. In addition, each pair comes in a range of stylish colorways like Acid (Neon Green), Skygazer (Aqua), and the classics – White-White and Black on Black.
Ten Thousand Villages
No eco-conscious shopping spree is complete without perusing Ten Thousand Villages, a maker-to-market collective that promotes ethically-sourced products. Because there's always a need to snuggle underneath something warm and comfy, we love this Fire & Ice Throw ($99.99) as a sustainable gift. Handmade in Ecuador, the artsy, acrylic, and wool blend covering motifs native to the Andes region. It's also reversible, which means its stylish design can remain on display at all times.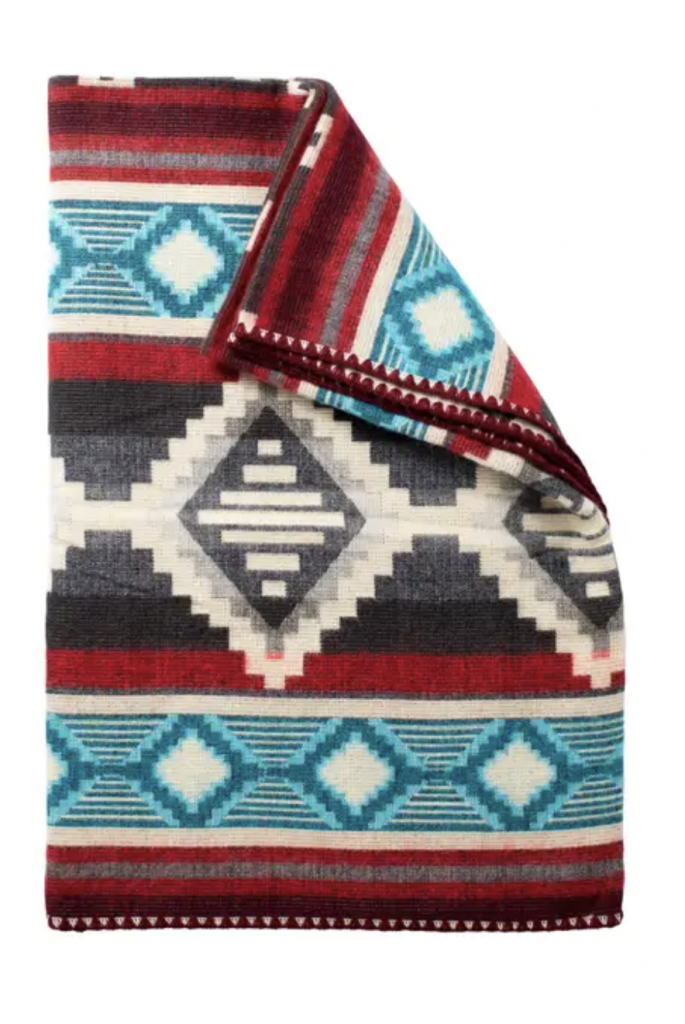 Put the days of a frantic search for keys behind you with this intricate handcrafted key box ($29.99). This lovely home decor item is made from recycled iron keys by handicraft artisans from Indian marketing organization Noah's Ark International Exports. It's perfect for storing mail, sticky note pads, and other miscellaneous items that tend to go missing when we need them the most.
If we had to create a relaxation wishlist, somewhere near the top would be a comfy outdoor lounging option like this boho-chic handmade Summer Day Hammock Chair ($125) from artisans in Nicaragua. The perfect combination between a chair and a hammock, this sustainable hammock chair is made from natural colored, loom-woven, hand-tied cotton and secured with a reinforced hanging loop that enables it to hold up to 250 lbs. The Bohemian fringes add style and a sense of ease, making it the perfect accessory for your outdoor space. (If you're ever in Austin, say hi to our friends at the nonprofit store located on Burnet Road.)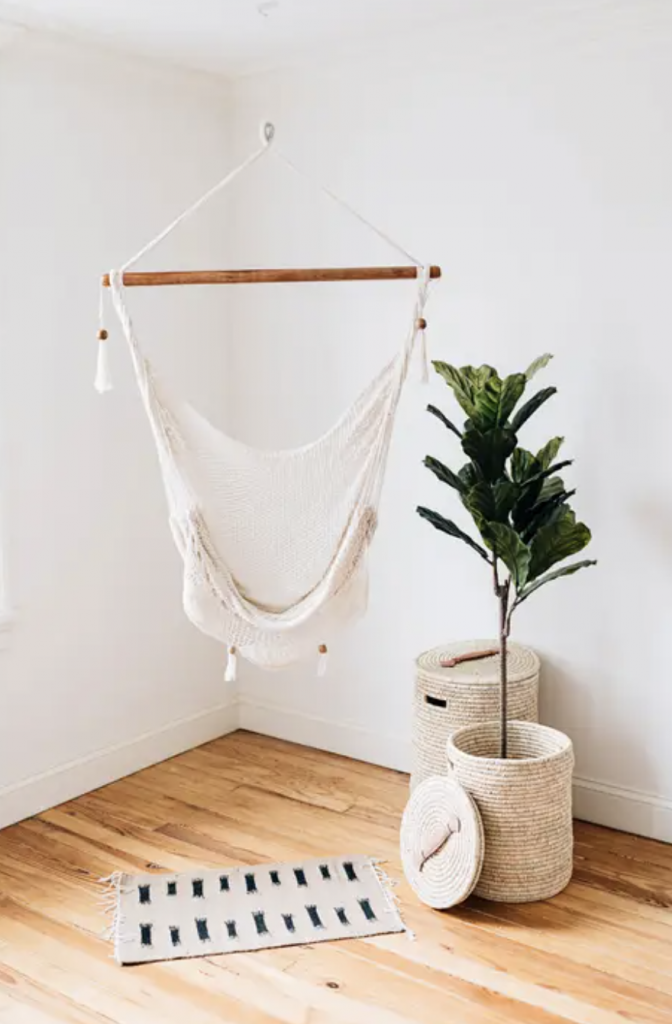 Branch Basics
Toss your toxic products aside, and let nature do the dirty work with Branch Basics' Premium Starter Kit of plant and mineral-based multi-purpose cleaning supplies. A truly sustainable gift, it's equipped with "human-safe products with a purpose," the $69 cleaning kit includes: 24-oz reusable plastic all-purpose, streak-free, and bathroom sustainable glass bottles; a 10-oz. reusable plastic foaming wash bottle; a 32-oz. reusable plastic laundry bottle; Branch Basics' signature Concentrate cleaning solution; and Oxygen Boost for laundry, stain removal, and grout cleaning.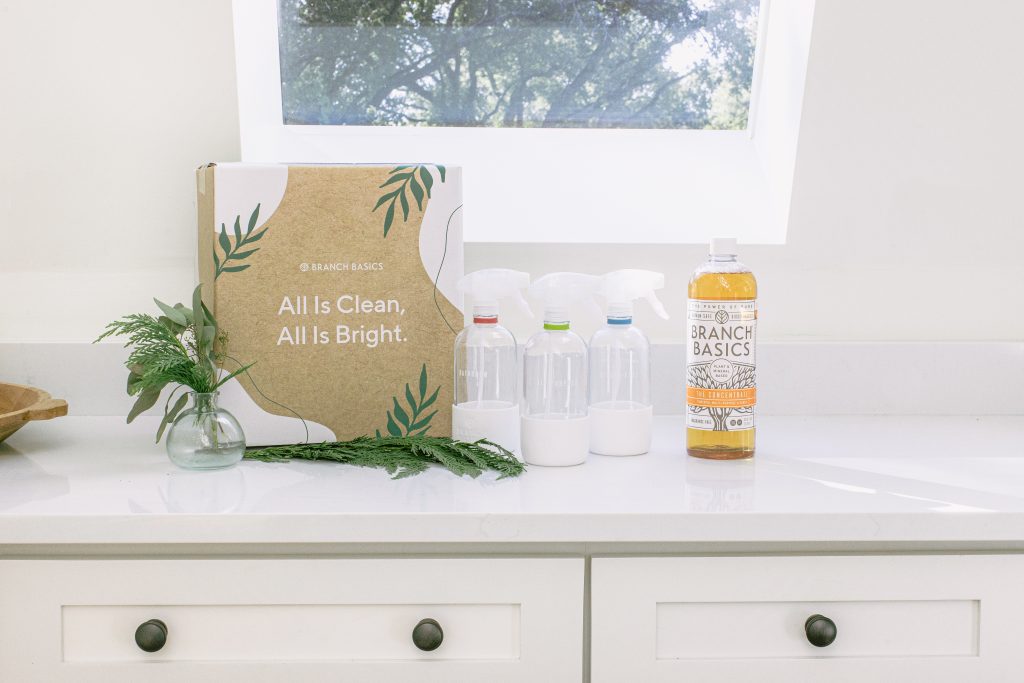 Who doesn't love a good dryer sheet to take away wrinkles and static? Take your laundry drying to the next level where toxins have no say in the process with Branch Basics' Dryer Balls. They are truly an exceptional sustainable gift—made from 100 percent sheep wool and sourced from an organic farm in Stoney Mountain Farm in North Carolina, where no pesticides or chemicals are used. Do up to 1,000 loads with the dryer balls, fragrance, dye-free and non-allergenic, compostable, and biodegradable. Not only do these fluffy dryer balls leave your clothing and linens feeling super soft, but using the wool accessories reduces your carbon footprint and your encounters with static and wrinkles, lowers your energy bill, and decreases your exposure to toxins and chemicals.
The holiday season is here. However you're able to celebrate, the Fracture team wishes you peace, laughter, and happiness all season long.