To most people, the exact species and location of a tree might seem like mundane, even ignorable, details. But to Dave and Grace Deppner, they're critical for the future of our planet.

In 1989, the Deppners started Trees for the Future (TREES), a nonprofit that uses tree-planting to help impoverished farmers in the developing world achieve sustainability in their businesses — and, in the process, for the planet itself. Through the organization's Forest Garden Project, farmers are provided all the necessary resources and guidance they need to sustainably revitalize their land, prevent future deforestation, and maintain long-term profitability.
Over the last thirty years, TREES has helped plant over 187 million trees in dozens of countries across Asia, Africa, and the Americas. Most recently, the organization has been focused on Sub-Saharan Africa — specifically Cameroon, Kenya, Senegal, Uganda, and Tanzania. Each country is home to numerous ongoing projects that directly affect the lives and livelihoods of hundreds of farmers.
In a quest to achieve its ambitious, three-pronged mission — combating hunger, poverty, and deforestation all at once — TREES supplies farmers with the tools, knowledge, and support necessary to start and maintain a Forest Garden. The only thing that farmers need to provide is the land.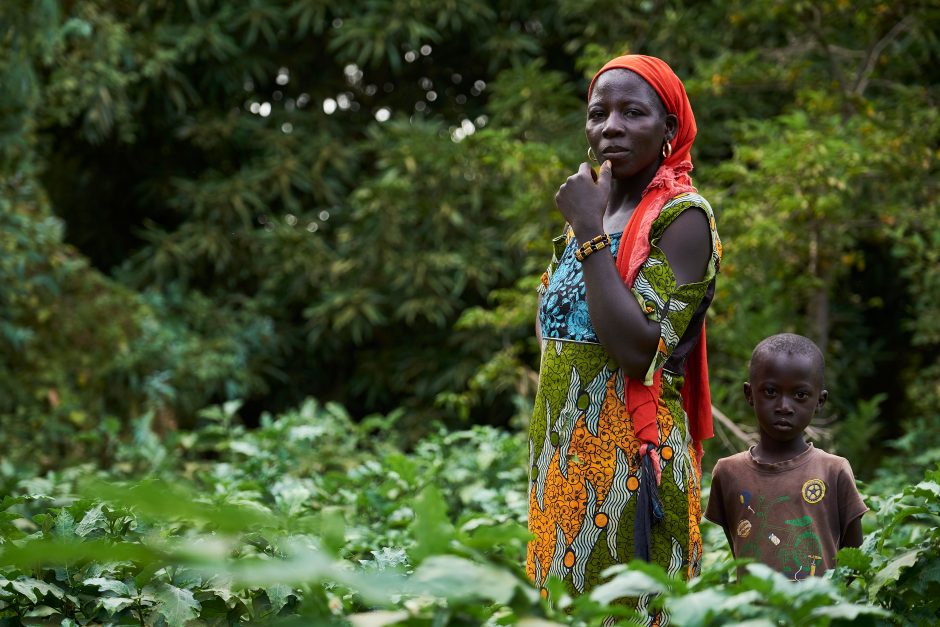 These trees help the farmers in their own lives first, putting food on the table and generating additional income at the market. Environmentally, the trees also help revitalize the land and put nutrients back into the soil. As new projects are developed, TREES works with local forest experts and the communities themselves to identify the tree species that will thrive in a given environment.
In many cases, access to water is a huge consideration. Farmers whose wells have a history of water shortages or who have only recently gained access to running water are given priority. Here, water conservation and education is key. Durable plants that are drought-resistant are chosen in conjunction with ones that require minimal amounts of water. Seedlings are planted at the beginning of each rainy season, and greywater — the used, semi-dirty water from households that isn't soiled by waste — is frequently reused in the process.
Coumba and Mountakha are farmers in one of the driest areas within Senegal. They joined TREES three years ago. Since joining, the quality and quantity of their crops has increased. "The Forest Garden provides everything we need," says Mountakha. When it's time to harvest, the crops are abundant. There's enough to provide for their family, to sell to other local communities, and to donate to others in need.
How the TREES Forest Garden Solution Works
Over the span of four years, TREES works with farmers to create their own personalized Forest Garden — a sustainable way of living that benefits both the farmers and the land. Training is delivered directly to the farmers; technicians are on-hand to provide onsite consultations, and TREES workers visit each farm at least once a year. Through education and support, farmers become food secure and experience significant income increases, with "more than 92% now feel[ing] capable to brace for any unforeseen circumstances."
These Forest Gardens, sometimes called permaculture or agroforestry, work to "optimize the productivity" of the land. Rather than plant a singular crop across the farm year after year, Forest Gardens offer a variety of trees, bushes, and shrubbery. The diversity of crops helps fertilize the soil and prevents additional erosion. A typical Forest Garden consists of more than 50 species of trees, dozens of shrubs, fruit trees, and at least a dozen vegetables.
Each tree and plant puts an assortment of goods directly into the arms of the farmers — from produce to timber that provides sustainable fuel production. That is, rather than deforest local trees, farmers grow their own fuelwood from trees that will continue to grow year after year. This gives farmers and their families full control over any resources or goods they might need.
"The positive impacts of a Forest Garden are endless."
As each Forest Garden is built, the initial focus is on the green walls surrounding the exterior. Here, trees that can tolerate harsh conditions are chosen. These fast-growing trees maintain a barrier against the wind, offer protection for the other greenery and act as a sturdy, living fence for the animals that live there. Within the rest of the garden are interspersed rows of shrubs, vegetables, and trees. The rows of trees provide food for the animals as well as nourishment to the dirt, benefitting the surrounding plants.
TREES and the farmers work hand-in-hand to build, create, and then sustain a Forest Garden that can be passed down from generation to generation. In addition to rigorous pest control, each Forest Garden utilizes conservation techniques that ensure the long-term health, productivity, and profitability of the farmers' land. As the four-year program comes to a close, the transition of ownership and transfer of support to surrounding farmer groups ends in a graduation ceremony, where everyone — farmers, staff, other stakeholders, and present farmers — are given their Master Forest Gardener Certification.
Since 1989, Trees for the Future has impacted over 110,000 farmers and helped restore over 28,000 acres of land. Whether one is looking to volunteer, donate to organizations like TREES, or do their part by shopping more sustainably, there are many ways each of us can reduce our collective impact on the planet and plot a more sustainable future for decades to come.