Fire up the grill — Labor Day is quickly approaching! For many of us, it means having a day off to kick back and relax with family and loved ones. And for us at Fracture, it means hosting one last sale for the summer.
Fracture's 2022 Labor Day Sale runs from Friday, Sept. 2 – Sunday, Sept. 4. (We may or may not extend the sale to Monday as well…Keep an eye out for that!) Our deals include $5 off orders $50+, $20 off orders $100+, and $50 off orders $175+. It's an absolute steal if you're thinking about ordering multiple glass prints or a Photo Wall. To help you prepare, we asked the Fracture team to share their favorite products. We've got you covered, just in time for our Labor Day Sale.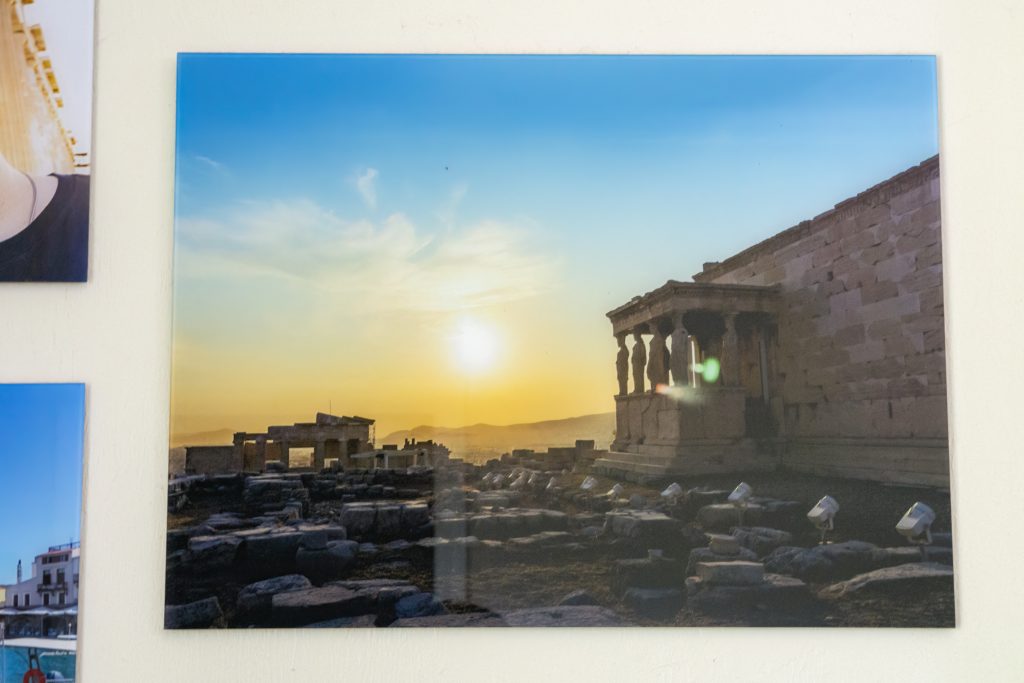 Hannah, Customer Support Content Specialist: Large rectangle, reflective glass finish
For the Labor Day Sale, you just can't beat the original, reflective glass prints! To get more specific, my favorite is the Large Rectangle because it's the ideal size to be a focal point on any wall, but still integrates so well with arrangements of multiple prints or other decor. What makes it special is the detail that these larger print sizes highlight. I have a photo of a landscape that I printed on Large glass, and when you get close, you can notice the precise shape of the tiny birds that were very distant in the background—something I didn't even notice when taking the photo! It's so cool to see those little details in your photography when it's on display at that perfect, poster-like size.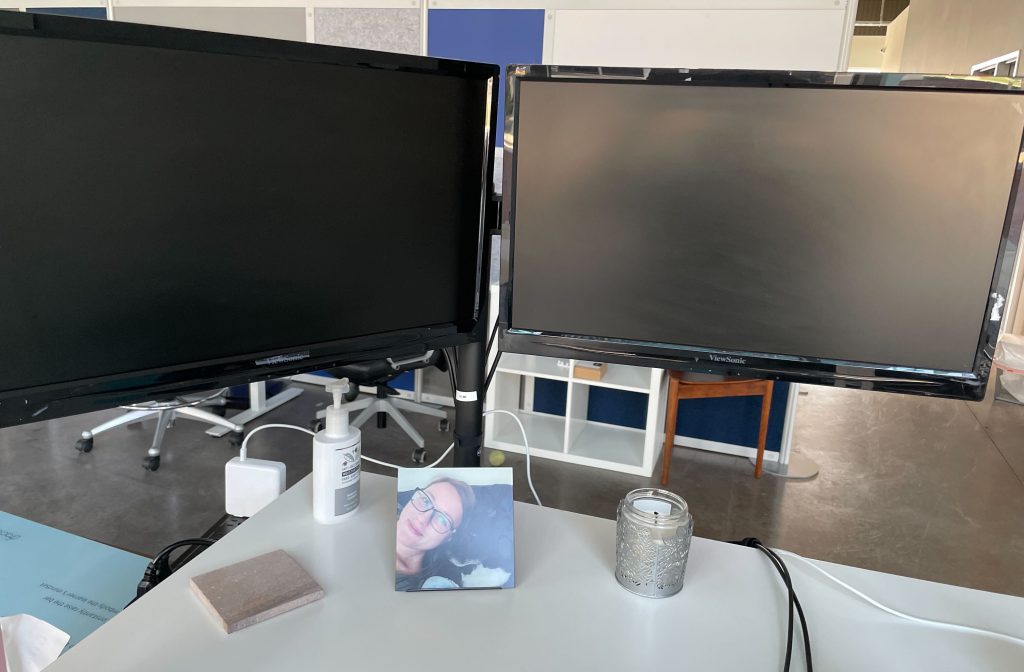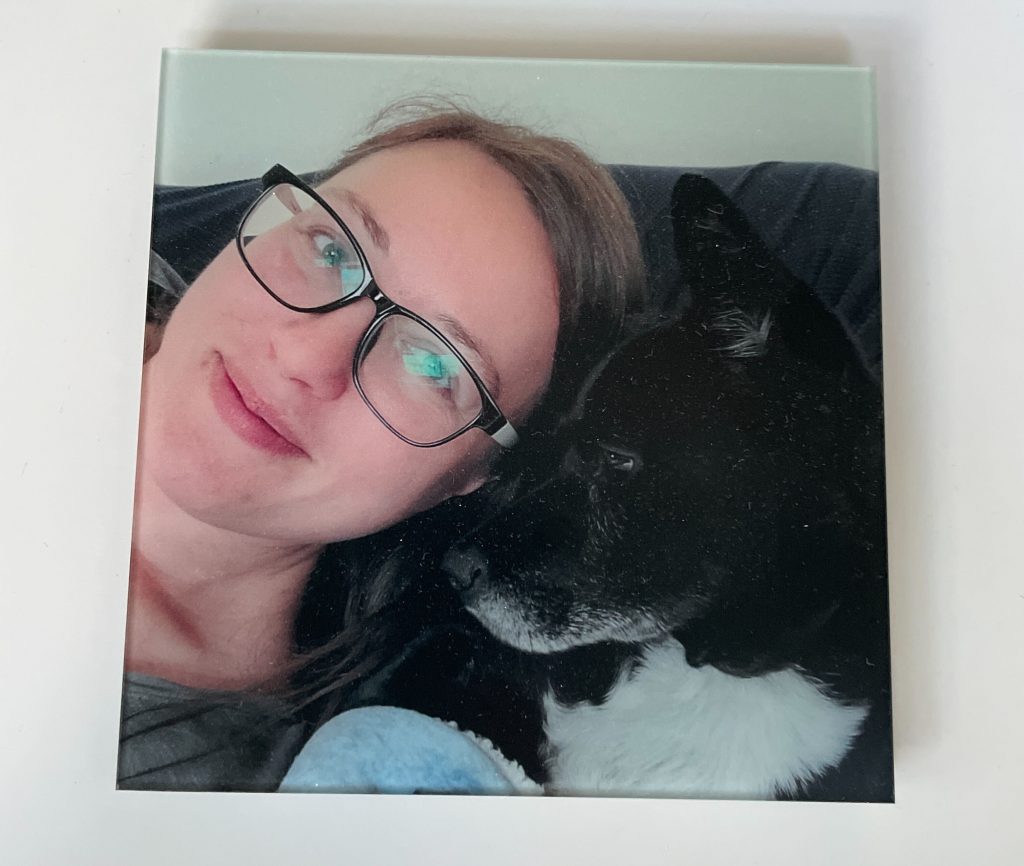 2. Sarah, Executive Business Partner: Small 5×5 glass print
One of my favorite products is the Small 5×5 glass print. It's a perfect Labor Day Sale purchase. They're the perfect size to place on a print stand you can put on your desk, a side table, or on that narrow strip of wall you're unsure what to do with. The photo I have of my dog and me on my desk is one of my favorites—the image is so clear, I can count the gray hairs on his face!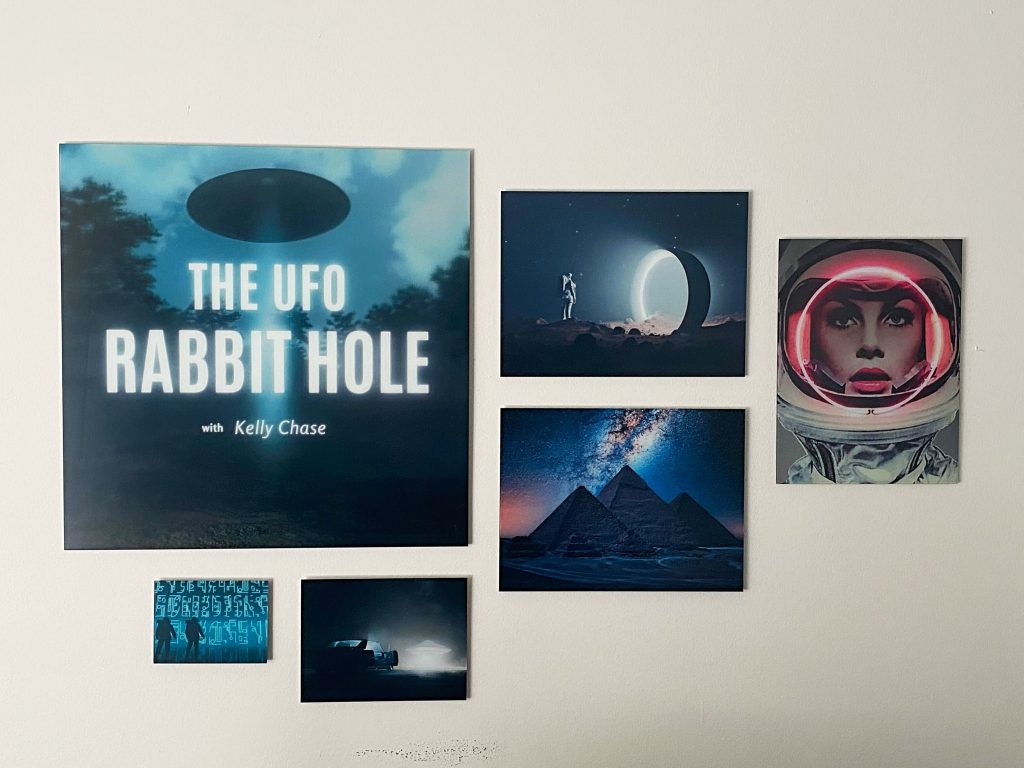 3. Kelly, Director of Brand, Content, & Communications: Photo Wall
I love my Photo Wall! I'm a podcaster and Youtube creator, so I needed an attractive, professional looking backdrop for my videos. Interior design is not my strong suit, so I needed to find something simple that I knew would look great on camera. Photo Walls made it easy to choose a template, upload my favorite photos to create something really special—even for someone design-challenged like me. And with the matte glass finish, I don't have to worry about the glare from my lights on the glass. I couldn't be happier with it! (And I know anyone who purchases a Photo Wall during the Labor Day Sale will be too.)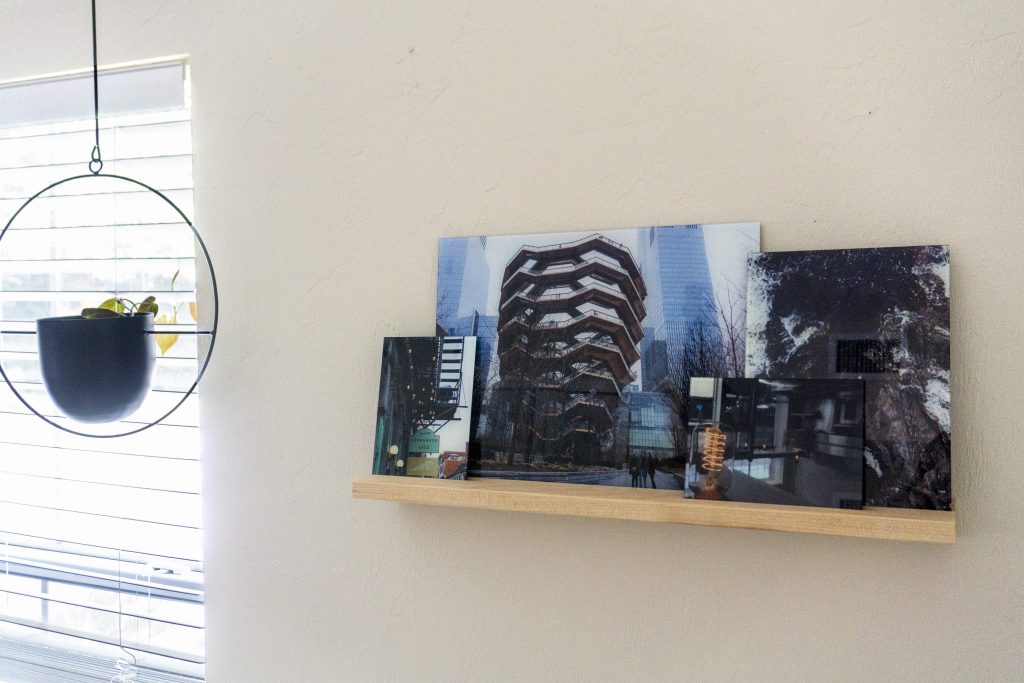 4. Paul, Director of Customer Support: Storyboard
The Storyboard is the perfect way to tie my Fracture prints together! We have a series of travel photos placed on it, especially of interesting pieces of architecture we've visited. The grooves on the Storyboard make it ridiculously easy to display prints I've ordered, and better yet, to mix and match them as many times as I'd like. That makes it easy to get the display perfect. But it also leaves the door open for me to swap them around again and add or remove pictures as I please. The shelf itself is beautiful but simple; it really doesn't distract from the prints it displays while remaining elegant itself.
You'll love our can't-miss Labor Day savings! Just enter one of the codes (LABOR5, LABOR20, or LABOR50, depending on your order amount) in your cart at checkout to save on your order.