Today, every smartphone is equipped with a camera so good that it's rendered digital cameras nearly obsolete. Of course, there is no replacing a DSLR camera with a professional lens or the feeling of using a film camera. But, generally, smartphone cameras are more than capable of capturing the moments in life that matter most — especially if you use the right photography apps. 
Whether you'd like to explore DSLR-level specs and capabilities before investing in a professional camera or you're a photography enthusiast looking to get more from your smartphone photography, there's a smartphone photography app that fits all your needs. Let's dig into some of the best photography and photo editing apps available — for both iPhone and Android devices. 
The Best Photography Apps for iPhone
The stock camera found on all iPhones produces photos you'll be proud to print out. It includes time-lapse, slo-mo, and panorama capabilities, as well as easy-to-use editing features. You can also play around with the exposure and turn on the camera grid, which makes alignment and centering a breeze. Overall, this is a solid camera that can get the job done, but if you'd like more control over your camera's settings and capabilities, it may be time to invest in a camera app that offers all this and more.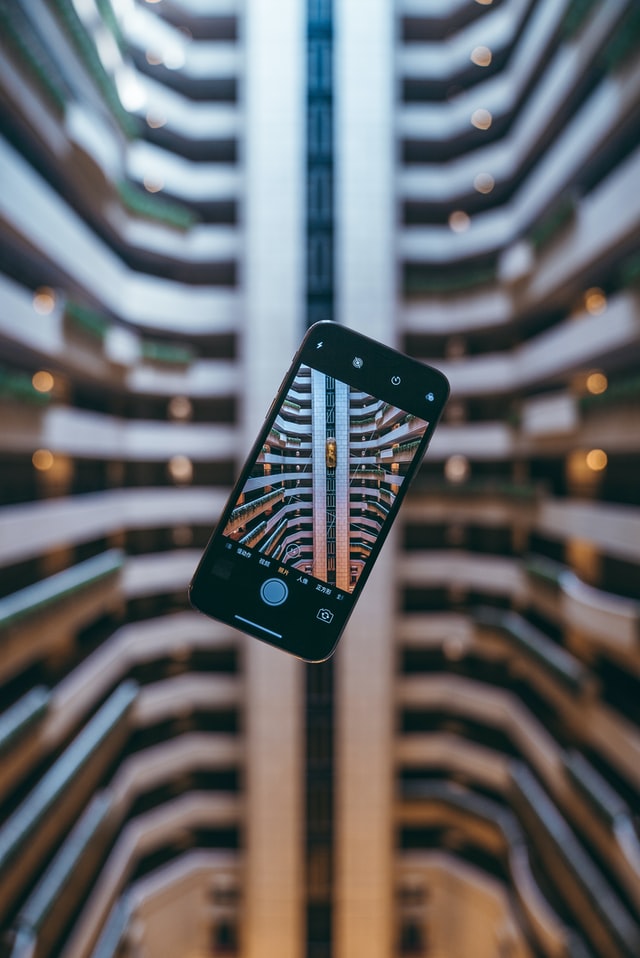 ProCamera.
Aside from buying external iPhone lenses, ProCamera. is probably the closest thing to a DSLR camera you'll get in an iPhone photography app. Its one-time $8.99 fee offers professional capabilities and 4K video capture, and the camera and video features include the ability to directly edit your RAW files. 
ProCamera. comes with all your traditional photography tools, as well as countless more. From the ability to manually adjust settings to shooting in multiple file formats, if you know your way around a camera and are looking to get better images out of your iPhone, ProCamera. will more than meet your needs.
Pro Camera by Moment
Pro Camera by Moment has a lot of great editing capabilities, a powerful camera, and lots of fun features. At $6.99, it's a steal for anyone looking to learn more about photography. Features include shooting in RAW or TIFF and full manual control over settings.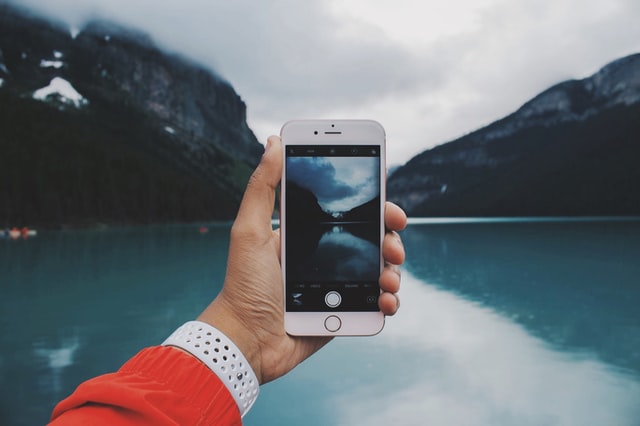 One of the unique features Pro Camera by Moment offers is zebra stripes — a professional-level tool seen on DSLRs and video cameras that show when an image is over- or underexposed. Turning on this feature means black and white bars appear in the over- (and under-) exposed areas of your viewfinder, helping you resolve issues before a photo is even taken. Pro Camera by Moment gives you the look, feel, and the technical capabilities of a DSLR with the convenience of a smartphone. It's a great investment for any aspiring photographers.
NightCap Camera
To truly capture the magic of the darker hours, look for an app that specializes in nighttime and low-light photography. NightCap Camera costs $2.99 and comes with four camera modes that can clearly capture fireworks, shooting stars, the Aurora Borealis, and everything between. 
This app is known for its ability to produce high-quality photos, 4K video, and time-lapse footage that is 15x clearer and brighter than alternatives in the same scenario. It also comes with an extended exposure range which offers real exposure capabilities rather than a simulated software effect added afterward.
The Best Camera Apps for Android
Android cameras vary slightly based on brand, but overall, their capabilities are pretty much consistent with one another — and that of iPhone's built-in cameras. If you're used to taking photos with a DSLR or equivalent, Android's stock cameras might not cut it. Here are some great photography apps that offer full control over settings and specs.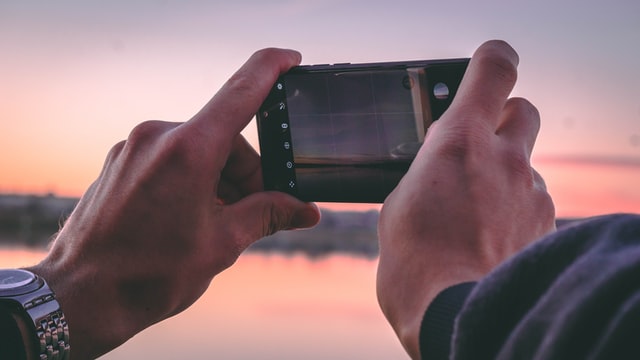 Open Camera
Open Camera is a free app perfect for photography enthusiasts looking to expand their photography skills without the commitment of purchasing a new camera or app. Users can manually control exposure while exploring different features that include slow motion video and burst mode. 
Like a DSLR camera, images can be saved as RAW files, and there's no need to worry about photo quality; Open Camera offers noise reduction and image stabilization. Unique features for this app include panorama photography for front and back cameras and special features while you shoot in low-light.
Pro Cam X
For $4.99, ProCam X comes with all the capabilities of a professional camera. You'll have access to five different photography modes and complete control on everything from exposure to focus. Its real-time photo filter provides the ability to adjust settings before and while taking photos and 4K photo and camera capabilities — perfect for capturing spur-of-the-moment, impromptu moments in a quality that rivals DSLR cameras. 
The amount of customizable features make this app ideal for a more experienced photographer; or a hobbyist looking to elevate their smartphone photography.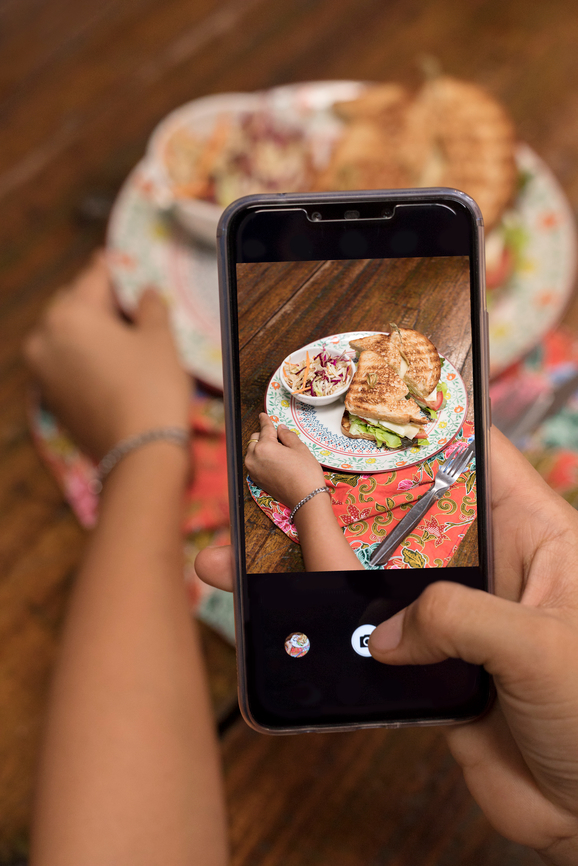 ProShot
ProShot gives Android users full DSLR capabilities for just $4.99. From shooting in RAW to complete control over manual and custom settings, this is a great option for those with high-end cameras looking to produce similar photography on their smartphones. Shoot in full resolution and control image aspect ratio while also customizing everything from shutter speed and white balance to flash and focus. 

ProShot touts itself as having the most innovative UI in the field, and we're inclined to agree. This app is also available in the Apple App store for $5.99.
The Best Smartphone Photo Editing Apps
Taking photos is just part of photography. Equally important is the editing, cropping, and adjusting. These photo editing apps make the editing process accessible for all levels of experience. They're also compatible with both Android and iPhones, so you can enjoy these features regardless of your device. 
Snapseed
Snapseed is an ideal option for those looking to get started with photo editing. It's one of the easiest apps to navigate and learn — and best of all, it's free. It's more powerful than your native Photos app, but not as complicated as professional-grade tools.
Features include the ability to edit color, exposure, white balance, and even change perspective. There are also numerous preset filters you can apply. Customize and create your own from scratch, or modify an existing filter that suits your tastes. One of the most helpful capabilities Snapseed offers is the saving of your most recent edits, making it a breeze to apply to a new photo.
This is an ideal app for anyone looking to level-up their Instagram grid and photography, but might not necessarily have any formal photo editing training or time to learn how to use a professional editing app.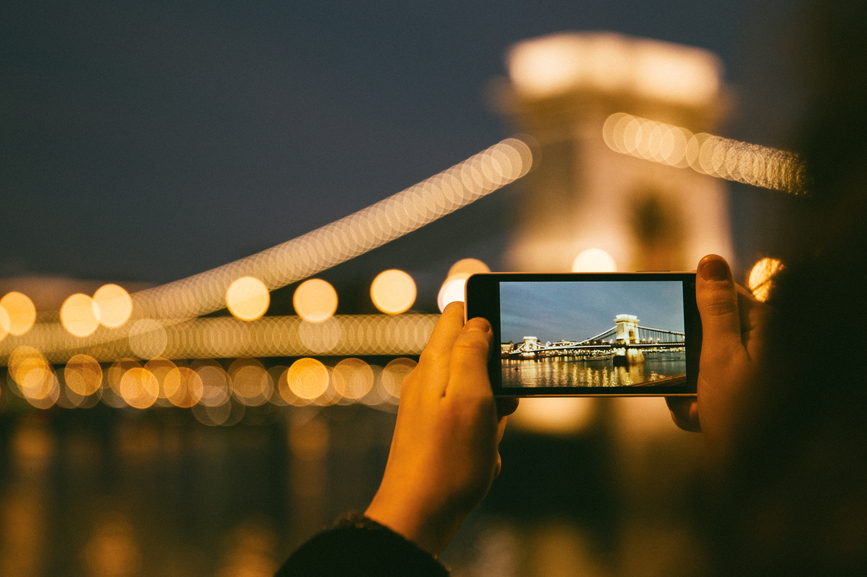 Adobe Lightroom
For those looking for a platform used by the pros, Adobe Lightroom is what you've been looking for. This is a professional photographer's tool. There's definitely a learning curve that comes with this platform, so if you're just starting on your photo editing journey, we recommend starting with something a little more simple before graduating to this app. 
Lightroom comes with access to all the traditional filters, brushes, and color adjustments. It also has cloud storage and built-in camera capabilities so you can capture full-sized RAW images — and edit them directly in the app. Users can choose between a monthly $9.99 plan or an annual plan. Higher tier annual options come with the ability to edit on desktop as well as mobile, and with an optional Photoshop subscription.
Many of their basic capabilities are also available in the free Lightroom version. Free features include presets, profiles, tutorials, and basic photo editing features. The tutorials have been created by professional photographers, and they walk you through step-by-step while sharing suggestions and tips. Additionally, they offer 40 free Lightroom presets — and the ability to upload and apply as many additional presets as you'd like.
(Psst. We even have some free Lightroom presets that you can download to get you started.)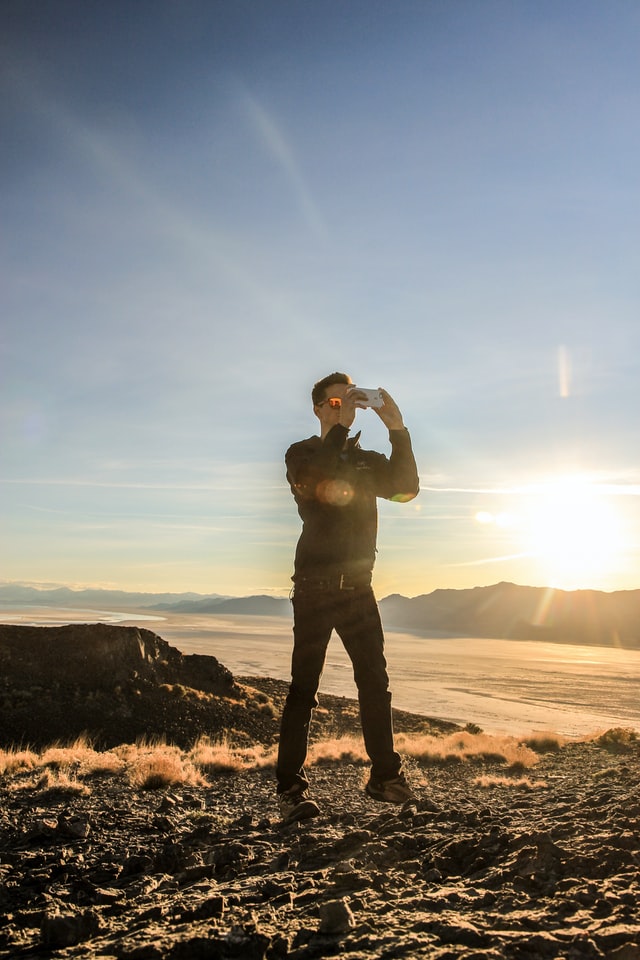 Ready, set, shoot.
Whether you're interested in nighttime photography, are a seasoned professional photographer looking for better camera apps, or simply curious in the latest and greatest in the industry, there are apps that fit your expertise and price range.

Above all else, remember that a perfect photo is completely subjective. Often, the emotion and sentiment behind a blurry photo can mean more than a well-edited, perfectly-timed photo. It's all about striking the balance between the two — managing to capture the candid moments in such a way that you'll be proud to print out and display on your walls.