With Earth Day just on the horizon, there are plenty of ways to celebrate the bountiful planet that we inhabit. From planting beautiful blooms in the yard, to organizing a volunteer trash pick-up at your local park, to opting for sustainable storage over single-use plastic, it's easy to get the ball rolling. While you're at it, document your efforts as well as the flora and fauna you encounter. And what better way to do this than through photography?
Once you've taken some earthly photos, we're big fans of getting your pics off your phone or camera and onto your walls. After all, too often we take pictures and then completely forget about them in our never-ending camera rolls. But it's not always easy to choose just one photo! (The earth is way too amazing.) So, why not print a group of your favorites on glass and arrange them in a Fracture Photo Wall? Read on to learn how you can celebrate Earth Day with Photo Walls.
What are Fracture Photo Walls?
When it comes to displaying your favorite photos, there are endless possibilities in terms of layout, style, and personalization. It can be exciting to take on photo projects to make your house feel more like a home. On the flip side, it can also be overwhelming to try to "get it right."
We take the stress off your hands with Fracture Photo Walls, beautiful glass print gallery walls made easy. All you have to do is choose a layout, upload your photos, and we'll deliver your Photo Wall, ready to hang. It's never been easier to create a personalized statement wall for Earth Day that you can adorn any space in your home with.
Here are some key things to know about Photo Walls:
Each Fracture Photo Wall layout features between 3-6 prints, depending on the layout type.
There are various options for Photo Wall layouts. Finnigan has a completely horizontal pattern; Marlowe and Rajah take up more vertical space; and Frankie and Ruby have a long diagonal reach. (Fun fact: We owe these unique names to Fracture pets!)
To aid you, Each Photo Wall comes with a paper template that shows you exactly where to place each screw. This way, you can ensure your prints will be perfectly spaced.
Photo Walls are specially priced at a discount, since you're essentially bundling multiple glass prints.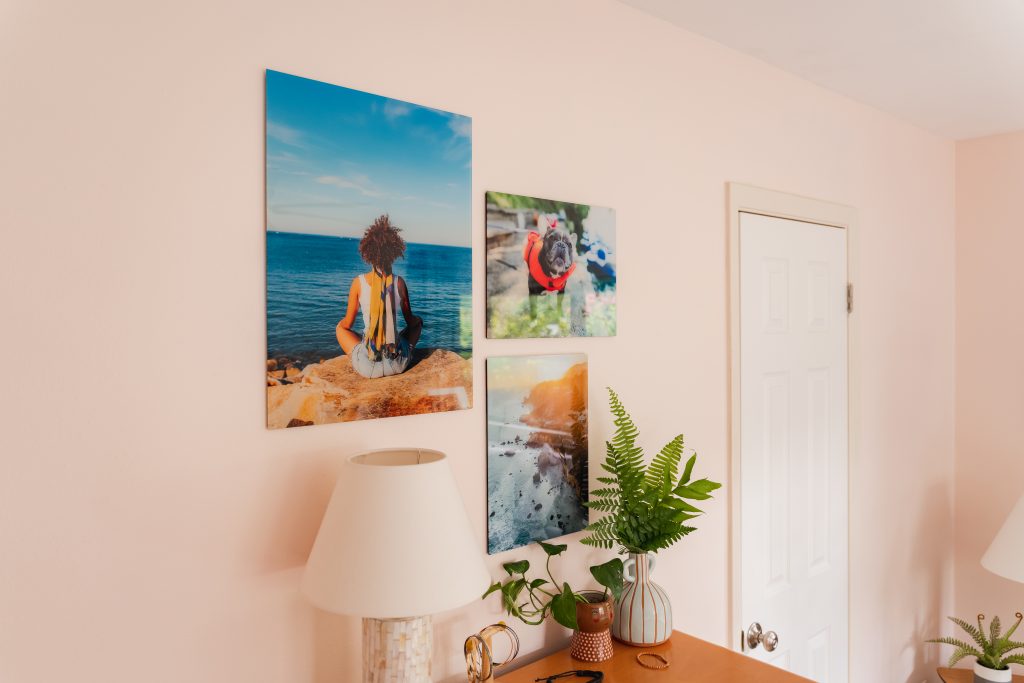 Photo Walls & Earth Day
You're probably wondering, "This is all great, but what do Photo Walls have to do with Earth Day?" It's a great question! And we're excited to share why Photo Walls are an excellent choice for this occasion.
Supporting a carbon neutral company
With the help of nonprofit We Are Neutral, Fracture became completely carbon neutral in 2015. In 2020 alone, Fracture managed to offset 573.07 tons of carbon. That's the same environmental impact as removing 124 vehicles from the road, switching 21,771 incandescent light bulbs to LEDs, or planting 9,476 trees and letting them grow for 10 years.
In summer 2019, Fracture moved from downtown Gainesville to a new 30,000 square foot facility, right on the outskirts of Gainesville, in Alachua, Florida. From the beginning, we focused on the value of treading lightly on the planet with our facility, from the most basic things like our energy source (we're completely solar-powered). Factors like the construction of the facility, the installation, and also minimizing the amount of A/C we use were thoughtfully integrated into our day-to-day operations. It was a huge project—one of the most complicated things we've ever done—but it was completely worth it.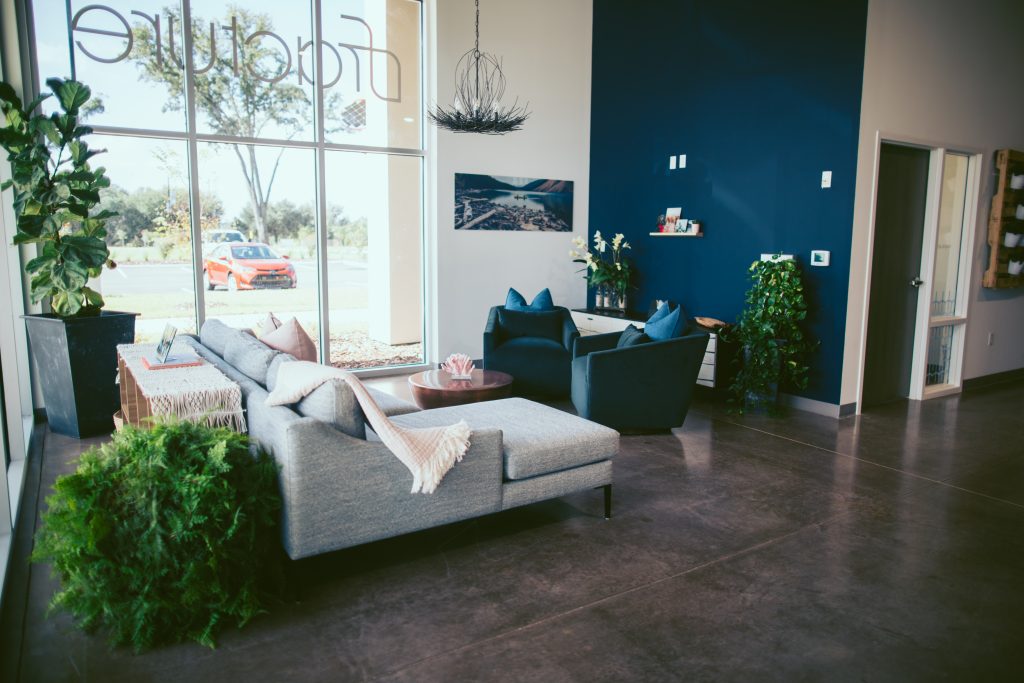 Fracture is always on the lookout for innovative ways to protect our planet from the impact of waste and disposable plastics. We've committed to that by producing a sustainable, low-waste product (glass) and shipping it in durable, recyclable packaging. Moreover, in order to save paper and stay green, we don't include paper invoices or receipts in our boxes; instead, we send them electronically to customers through email. From glass to production to packaging, we're committed to a small carbon footprint.
It's important for us to be transparent about our green efforts as a sustainable brand. Customers can feel good about our glass prints because they are made by real people in our solar-powered, carbon-neutral facility.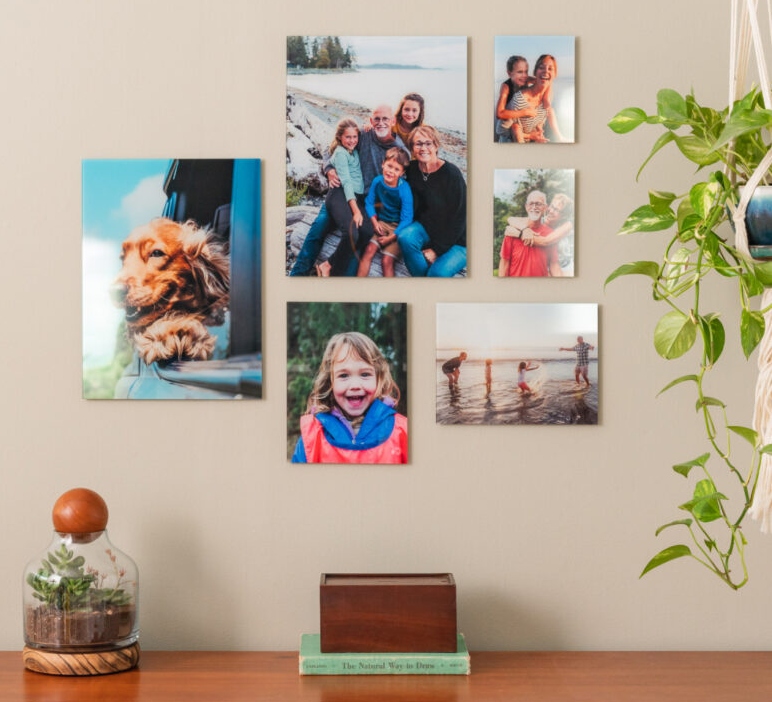 Endless possibilities to display Earth-centered photos
Now that you know about Photo Walls, let's double back to those Earth Day photos you took. Again, it can be hard to choose just one photo to print on glass. Similarly, it can be tedious to print several individual photos and figure out where to place them in your home. With Photo Walls, you can have a cohesive, sleek gallery wall arrangement with a central theme (in this case, appreciation for our planet Earth).
Your Photo Wall can center around a single subject. For example, if you enjoy photographing flowers, you can create a flower wall as a lively statement piece in your living room or a hallway. If you're an animal lover and wildlife photography enthusiast, create a Photo Wall using your best photos of birds, squirrels, deer, and any other fauna you find along the way.
Another option is to choose from existing photos you may have on your camera roll or on your computer; you can upload photos that have an outdoor element (such as vacation, camping, or hiking) to our website to create your Photo Wall. (Note: With an existing photo, locating the file on the original device it was first stored in will result in a higher-quality print.)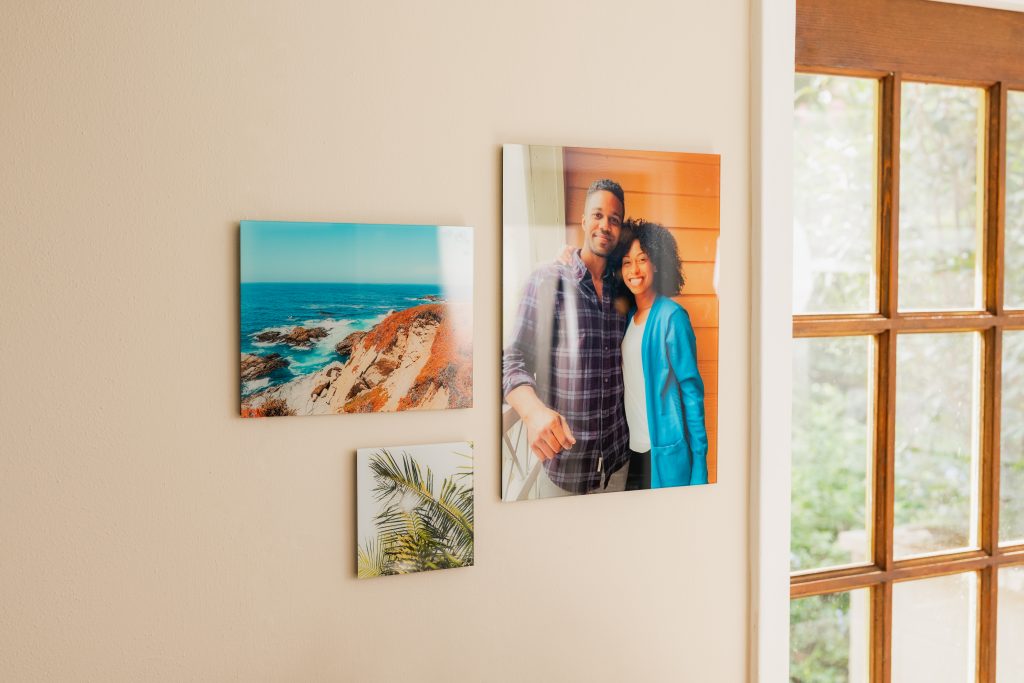 Creating tangible mementos of your cherished memories has never been easier. Fracture offers multiple sizes and shapes so that you can create custom layouts—available in single glass prints, a Photo Wall arrangement, or Storyboard—to display your unique moments. Plus, you'll receive all of the materials you need to hang them on your walls, with options for tabletop display stands. With Fracture glass prints, not only will you receive a sustainable product, but you'll support a zero-waste, carbon-neutral company.
This year, celebrate Earth Day with a Fracture Photo Wall. Get started today!