Of everything Emily Gallagher and Austin Ellston have produced together, the thing they're most proud of is a jar filled with trash. As the founders of an independent film studio called Fishtown Films, the couple has made a variety of short films, music videos for local bands, and feature-length movies like "Citywide," a film due out this summer about a night out in Philly gone awry.
The film – which they describe as a Queer Rom-Com Thriller set in Philadelphia – took Gallagher, Elston, and a diverse cast and crew totalling 38 people about a year and a half to complete. Over the course of that time, they shot in a variety of locations, fed a lot of hungry mouths, got creative with costumes and scenery and somehow only generated 16 ounces of waste – just enough to fit into a jar.
"We were determined to make this film zero waste, which was incredibly challenging to pull off," says Gallagher. "But what we learned from this project was that anything can be accomplished if you're mindful about it."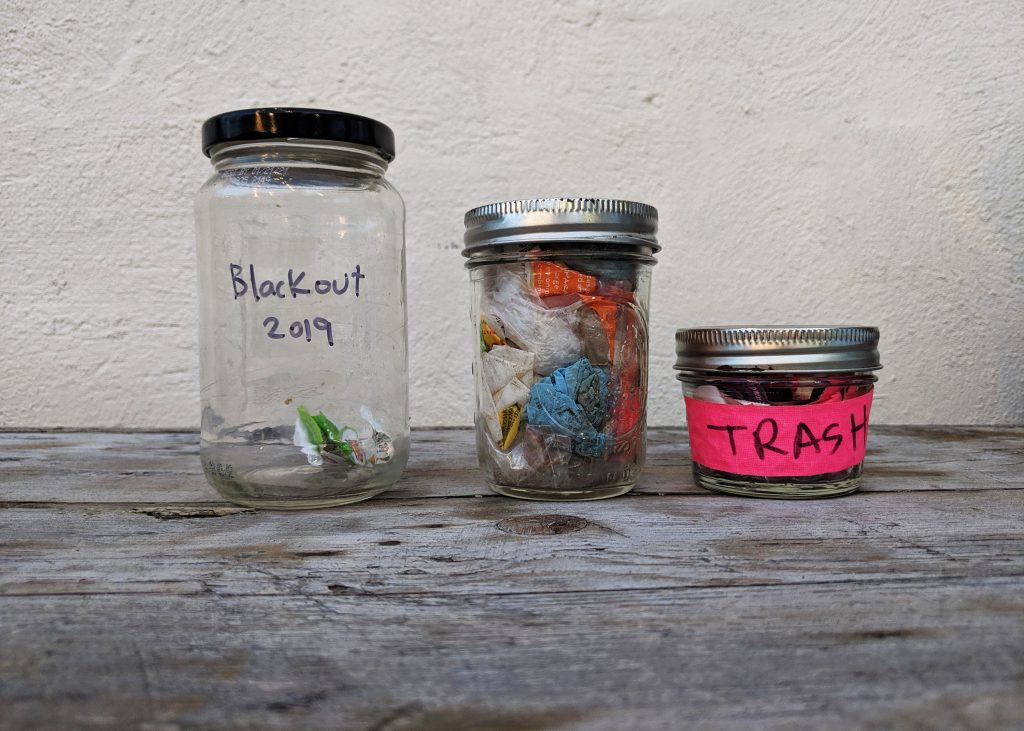 The nearly zero-waste nature of Fishtown Films' productions offer a dramatic contrast from the production lots and on-street film sets of Hollywood and New York, where film and television crews can easily produce several tons of trash from a single production. Between building (and then trashing) temporary sets and catering food and drinks – plastic bottled water and all – the film industry winds up sending an incredible amount of waste to landfills. When you factor in the carbon footprint made by on-set electricity usage and extensive travel for bigger productions, the film industry has one big sustainability problem on its hands.
As the threats posed by climate change – and the need for more eco-friendly, sustainability-minded practices – grow more serious and urgent, virtually no industry has the luxury of ignoring the problem. Prioritizing environmental sustainability isn't just en vogue these days; It's an absolute necessity. Reducing emissions and achieving carbon neutrality is one major piece of the sustainability puzzle for businesses and individuals.
Trash adds its own problematic layer atop our environmental conundrum. As a species, we produce more waste – including harmful plastics and other non-biodegradable materials – than our planet can handle. That's why the zero-waste movement has crept into more industries and aspects of our lives, like shopping and decorating more sustainably, planning zero-waste, eco-friendly weddings, and yes even creative industries like filmmaking. Or at least, it's starting to.
"Nobody talks about waste," says Gallagher. "In our opinion, Hollywood is the greatest influencer and yet they don't often take advantage of that beyond selling clothing and cute styles and stuff."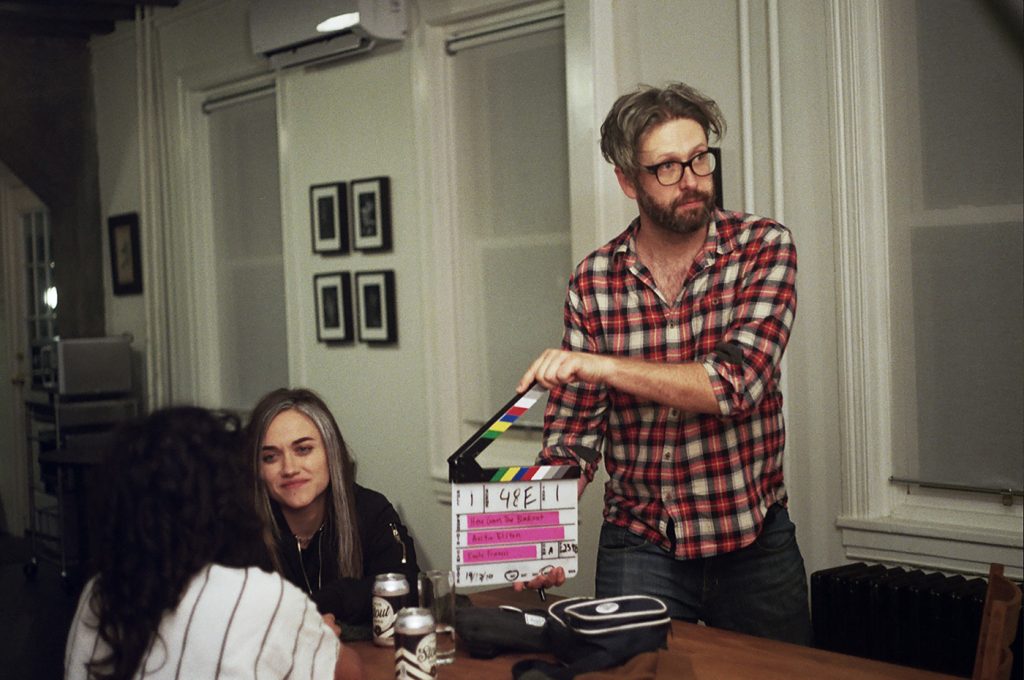 Fishtown Films is a scrappy operation compared to the Hollywood studios producing blockbusters, but the duo nonetheless hopes their small, independent studio can serve as a creative incubator for a more environmentally sustainable approach to filmmaking – and that ultimately, they can help inform best practices as the need for systemic, industrywide change becomes more obvious.
"There's no handbook," says Elston of the zero-waste approach to filmmaking. "We're just trying to figure out how to do this the best we possibly can because there are no guidelines." 
Sustainable Sustenance: Feeding the Cast – But Hold the Trash
At every stage of a film's production – from casting auditions to the final day of filming on set and beyond – Gallagher and Elston are consciously finding ways to avoid generating trash of any kind. If something can be recycled, thrifted, reused, donated, or otherwise avoid landing in a trashcan, they'll prioritize that option over a more disposable, often easier approach. 
"We started at the end goal of being zero-waste and we went backwards from there," says Gallagher. "That's how we were able to, along the way, find all the places where you create trash. And then avoid doing so."
When it comes to feeding and dressing the on-camera talent, sustainability is non-negotiable. As anyone who has ever worked on a film set in New York or Hollywood knows all too well, single-use plastic is everywhere – from plastic cutlery to seemingly infinite water bottles.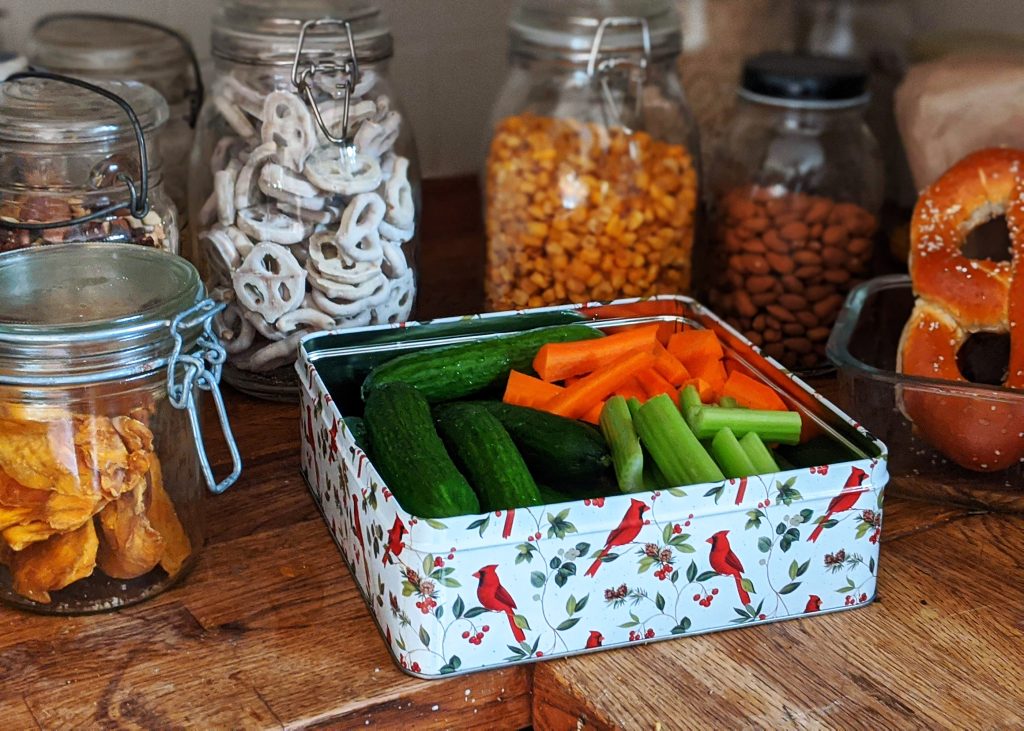 To feed the cast and crew of "Citywide," the team decided to skip the family-sized plastic trays of pre-made sandwiches, and instead partnered with eco-conscious local vendors. Miss Rachel's Pantry is a vegan restaurant and caterer in South Philadelphia that uses compostable and recyclable takeout containers rather than styrofoam and plastic, for instance.
Rather than using paper plates and plastic cups, the team brought their own reusable dishes and drinkware and took the time to wash everything – including the reusable cloth napkins – at the end of each production day.
"It takes extra time, but that's not a surprise," says Elston. "Every single thing that we do in our life takes time. You have to value the time that you're taking, both in terms of what you're doing with it as well as what it's giving back."
Thrifty Design: Greener Films Via Found Props And Thrift Store Costumes
In a big city like Philadelphia, there is no shortage of well-stocked thrift shops and vintage stores. That's a convenient detail not only for cost-conscious shoppers, but for sustainability-obsessed creatives like Elston and Gallagher. 
"Our costumes were all thrifted," Gallagher says proudly. "We worked with an amazing local costumer and thrift store owner, and she found everything. Not a single costume was new, which is amazing."
The cast's attire wasn't the only thing that relied on used or found items. The film's props and many elements of its set design were found or thrifted, rather than purchased new. And of course, when the filming wrapped up, everything found its way back to a thrift store or a new owner, rather than a landfill.
The film industry's biggest source of excess waste? Debris and stray items from dismantled movie sets usually make up the bulk of a production's trash, according to Gallagher. Once filming on a big budget film is complete, all of those elaborately detailed faux rooms and other sets need to be dismantled and disposed of. This not only generates a lot of waste, but far too often, sets are not sourced, built, or torn down with environmental sustainability in mind.
"You have to plan ahead for how you're going to deconstruct the set," says Gallagher. "It takes time and it's annoying. Most productions don't budget for that time right now."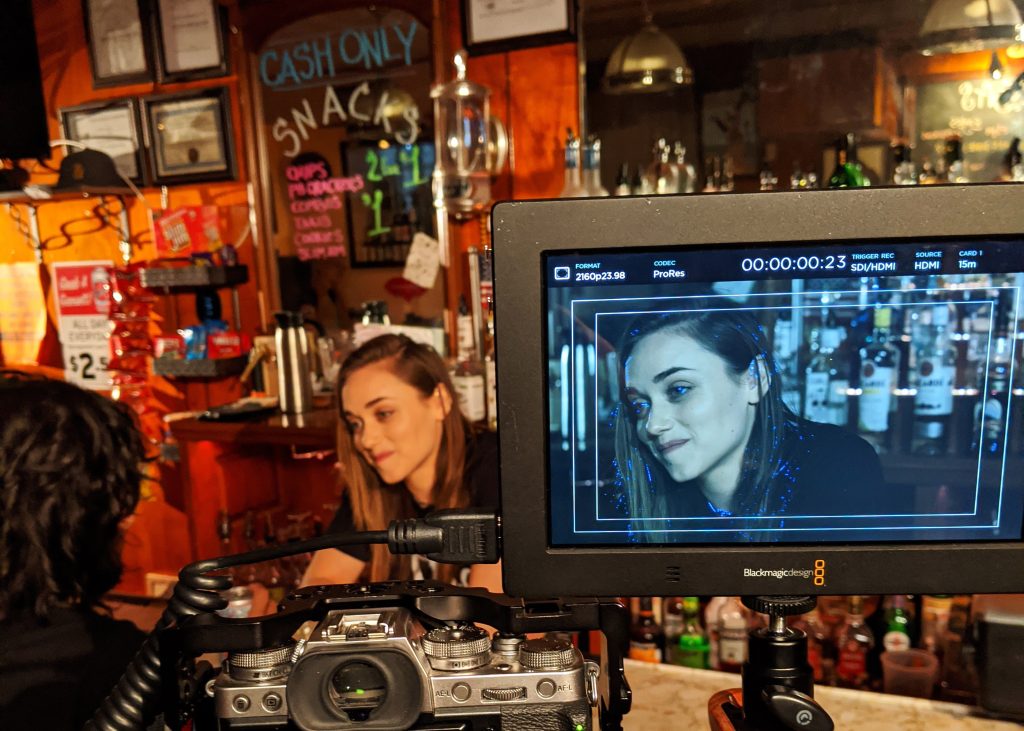 To help minimize the waste from building and deconstruction film sets, Fishtown Films strives to make the most of the existing environments found across the city. "Citywide" was filmed in various locations across Philadelphia, from old warehouses and people's homes to a popular neighborhood dive bar called The Monkey Club.
"We're lucky to be in a place like Philadelphia, where we have such beautiful spaces that don't need to be dressed up," says Elston. " We shot in The Monkey Club because it looks like The Monkey Club. We shot in a warehouse because it looks like a warehouse. The city plays itself in a lot of ways."
As the trend toward more eco-friendly filmmaking accelerates, Gallagher expects these types of sustainable production practices and standards to be a boon for the industry. "I think it's going to be a real job creator, because suddenly you'll have all these shops pop up that are dealing with recycled sets, props, and costumes," she says. "It's kind of cool."
A Greener Silver Screen: Can Zero-Waste Filmmaking Go Mainstream?
So why isn't the practice of zero or minimal-waste filmmaking mainstream yet? As Gallagher and Elston have learned at every stage of the process, striving for sustainability while making a movie has a way of adding extra time–and in many cases money–to the production timeline of a film. As a smaller operation, they were able to take the DIY approach to going zero waste. For bigger film studios, keeping things green will require specialized expertise, often in the form of an entire team of people hired to work on set. 
But the biggest obstacle to widespread adoption, the pair says, is a fairly simple one: Education. Zero waste and sustainable filmmaking practices are still a relatively new invention. While Hollywood is no stranger to environmental issues or the need for progressive action on climate change, the notion of going zero waste is new to many and the best practices around exactly how to do it are still emerging.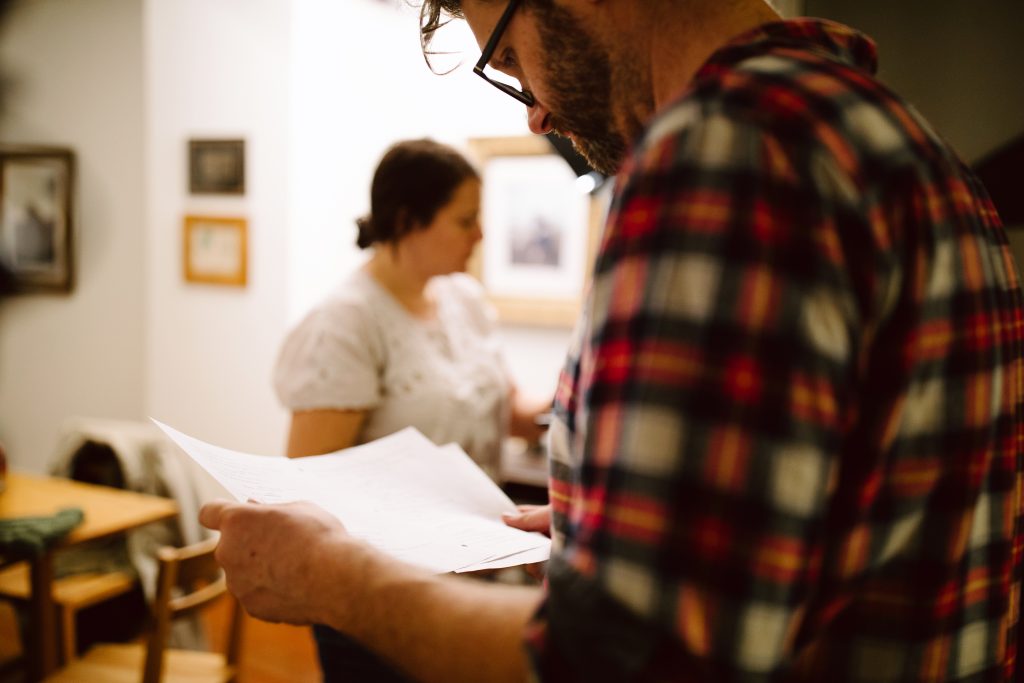 How, for instance, does a bigger budget movie being filmed on location in a small town overseas track down the best locally-sourced materials and meals? And what exactly should they do with all of that set debris when the cameras stop rolling? These details – along with countless others – all require time, energy, and money to figure out. For now, Fishtown Films is happy to be one of early pioneers experimenting their way through some potential solutions to the world's biggest problem.
"Frankly, we're at the beginning of this," says Elston. "We're still learning every single step of the way. And when we make mistakes, they're just mistakes. It's not the end of the world. That's what we're all trying to avoid: actually getting to the end of the world."