Fracture glass prints are certainly beautiful when you first lay your eyes on them (if we do say so ourselves). But can they retain that glossiness one, five, ten years down the road? We have a few maintenance tips to help you preserve your glass prints over time and keep them looking sleek and shiny. Here is how to care for your glass prints.
Cleaning your Fracture print
Glass items are bound to get smudged now and then, including Fracture prints. But never fear—cleaning them is an easy task. You can clean the surface of your print gently with Windex (or another glass cleaner) and a paper towel or microfiber cloth. Be sure only to clean the front of the glass. (Excess liquids or chemicals may damage the ink on the backside of the glass and mount).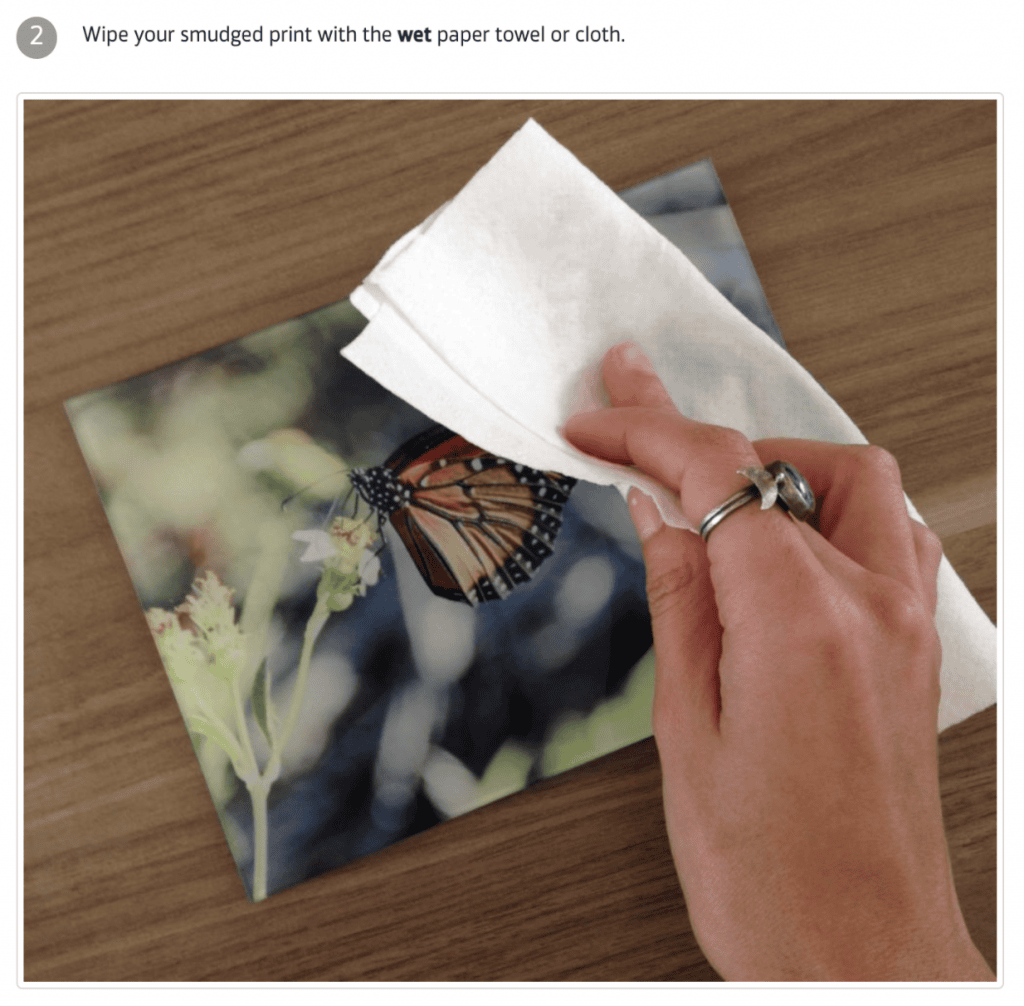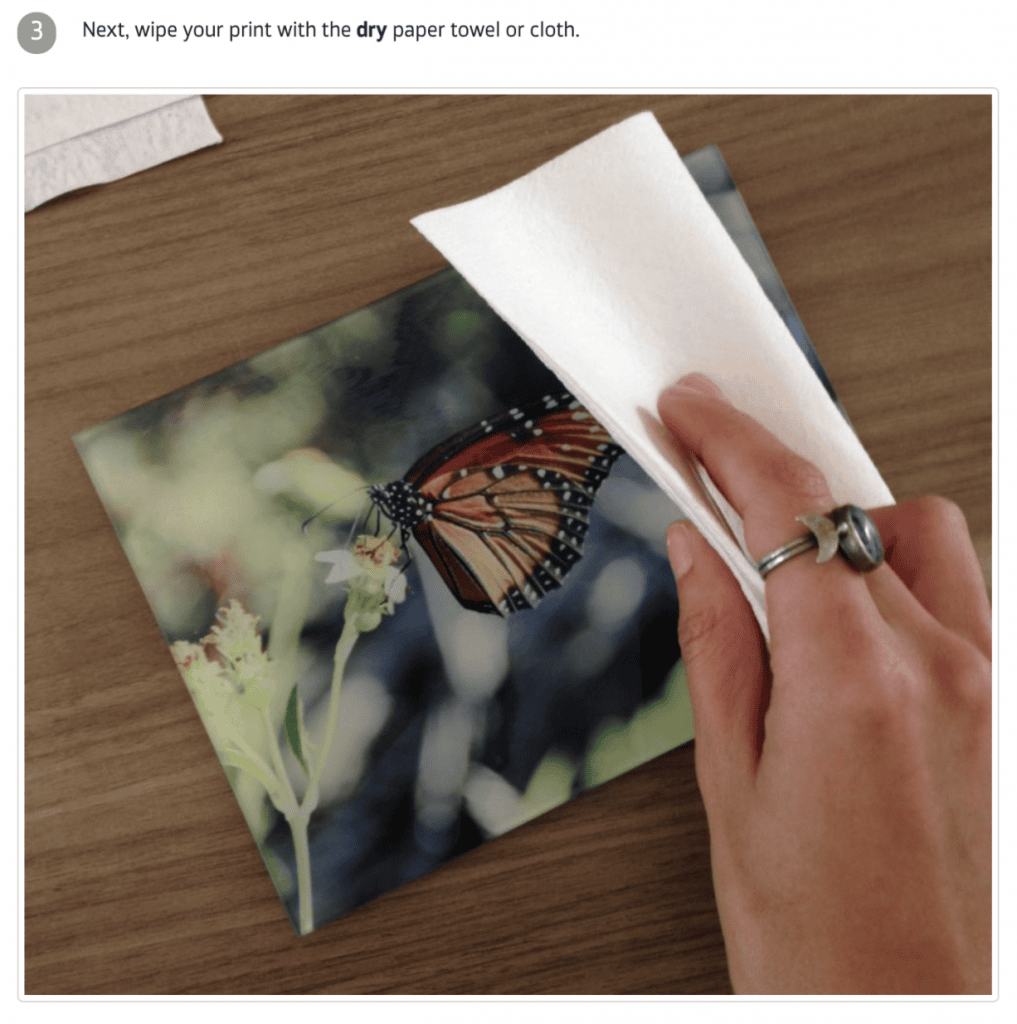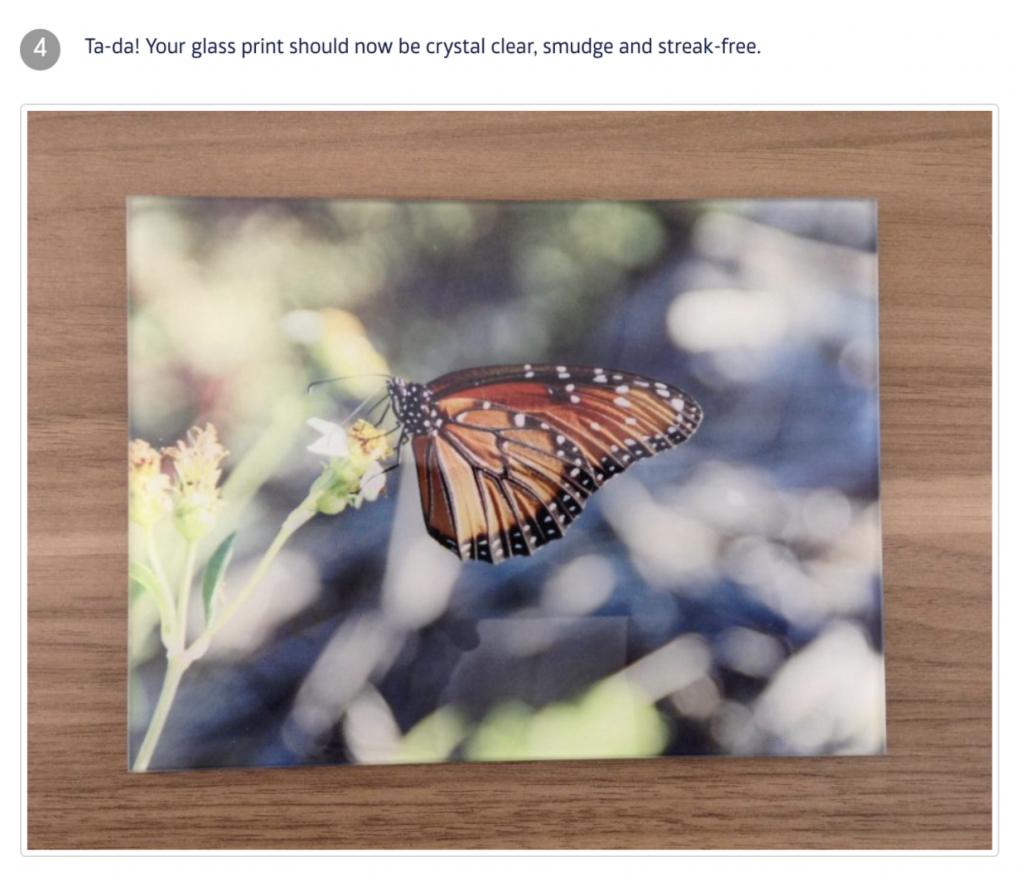 Where to display prints and dealing with moisture
Fracture prints are intended for indoor home decor use only and don't fare well with outdoor conditions. Our prints are not weather-proof or waterproof, so take caution that exposing them to excessive humidity or heat may cause damage to the prints and mounting. In addition, the mounting on the back of our prints is made of foamcore, which can be damaged by water, moisture, or extreme heat.
You can decorate any room in your home with glass prints as long as the room is well ventilated and doesn't build up moisture (the bathroom would likely be a no-go). Some of our customers have reported success in hanging our prints in half-bathrooms or larger bathrooms. However, smaller spaces may expose your print to too much moisture, which can be damaging.
Preventing fading over time
We print images directly onto glass using UV-cured ink, so our prints won't fade over time or with sunlight exposure. As a result, they are very durable if kept indoors and not exposed to extreme humidity or poor handling. Plus, our Lifetime Warranty covers any manufacturing defects in the glass or foamcore backing.
Take care when mounting your glass prints
We include everything you need to mount your Fracture prints in the packaging (no outside tools necessary!), and hanging them is hassle-free. All the same, we encourage you to take special care when mounting. Some customers have reported mishaps after pulling or yanking downward too roughly, trying to make sure the screw is in place. However, there's no need for any downward motion at all. Once you feel the keyhole fitting over the head of the screw, slowly let the print go. The friction of the wall will hold it in place.
Storing and transporting Fracture prints
If you plan on putting your glass prints into storage, as mentioned previously, humidity and temperature-controlled environments are necessary to prevent damage, such as the separation of backing from the glass.
We pride ourselves on having a durable product, but we know glass isn't 100% foolproof. As you would when transporting other glass items, ensure that your Fracture print is securely packed during a move. You can place your print in a suitcase, wrapped around some cushioning or sandwiched between clothes. However you pack your print, make sure it's well protected and will shift around as little as possible.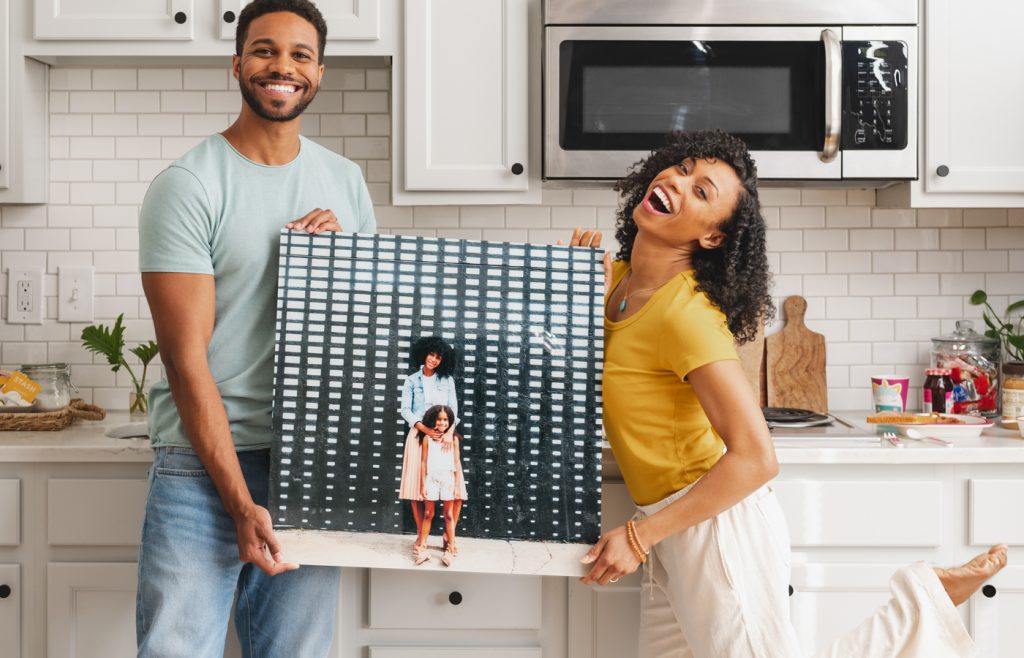 When you're ready to print your photos, you'll want to choose a trusted brand that's easy to use and whose prints are professionally done.
Fracture offers multiple sizes and shapes so that you can create custom layouts — available in single glass prints, a Photo Wall arrangement, or Storyboard — to display your unique moments. Plus, you'll receive all of the materials you need to hang them on your walls, with options for tabletop display stands.
Let a Fracture glass print be the thing to add a touch of personality to your home.