Spring has sprung, and our world is brightening up in more than one sense of the word. The trees are budding, flowers are blooming in full color. And as the sun begins to shine a bit warmer and brighter, creatures are reemerging from their winter's rest—including us humans.
There are so many special things to capture in photos throughout each season, but springtime moments are particularly photo-worthy. Spring is an exciting time with ever-changing weather—and so many opportunities to get creative behind the camera. Whether you're shooting on a DSLR or a smartphone, use these spring photography tips to capture the essence of the season.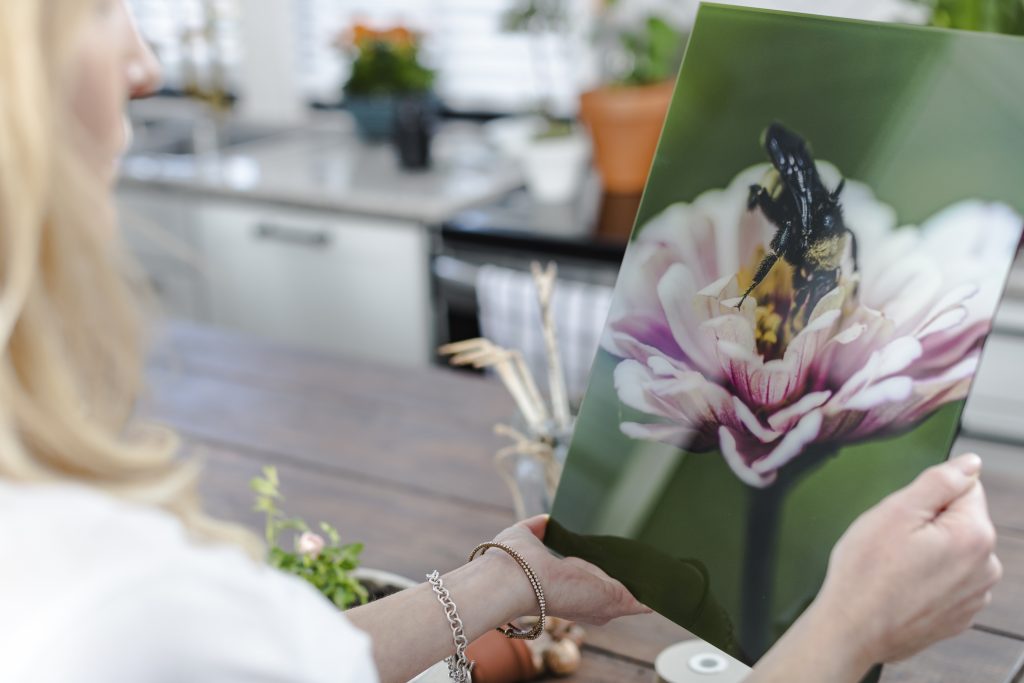 1. Let the technicolor bloom take center stage
One of the first things that comes to mind when thinking of spring is the flowers blooming. The beautiful buds naturally become the center of attention as they open up to reveal rainbows of color after a long season away. Use the opportunity of a sunny spring day to get outside and enjoy the weather while also flexing your outdoor photography skills. Start in your backyard and venture out to local parks, forests, or other public landscapes.
Capture the iconic essence of spring by putting colors front and center in your spring photography. Some of the first flowers to bloom are arguably some of the most vibrant: violets, pansies, and snapdragons, just to name a few.
Here are a few tips to make each flower photo extra special:
Even if the grass in your region hasn't greened all the way yet, use a low exposure to create the background blur effect. This will draw attention to the flowers. If you're using a smartphone, use the portrait mode feature if you have it, or tap the screen to focus. 
If you're looking at a large area of colorful blooms, you should intentionally focus on a single subject at a time. 
For portrait photography, have your human subject hold and interact with the flowers. Otherwise, they can sit in front of a flowering bush or tree. 
Keep an eye out for any critters interacting with the flowers. Look for bees pollinating or chipmunks resting in a flowerbed, and try to capture them without disturbing them. This is where a macro lens or the zoom feature on your smartphone would come in handy.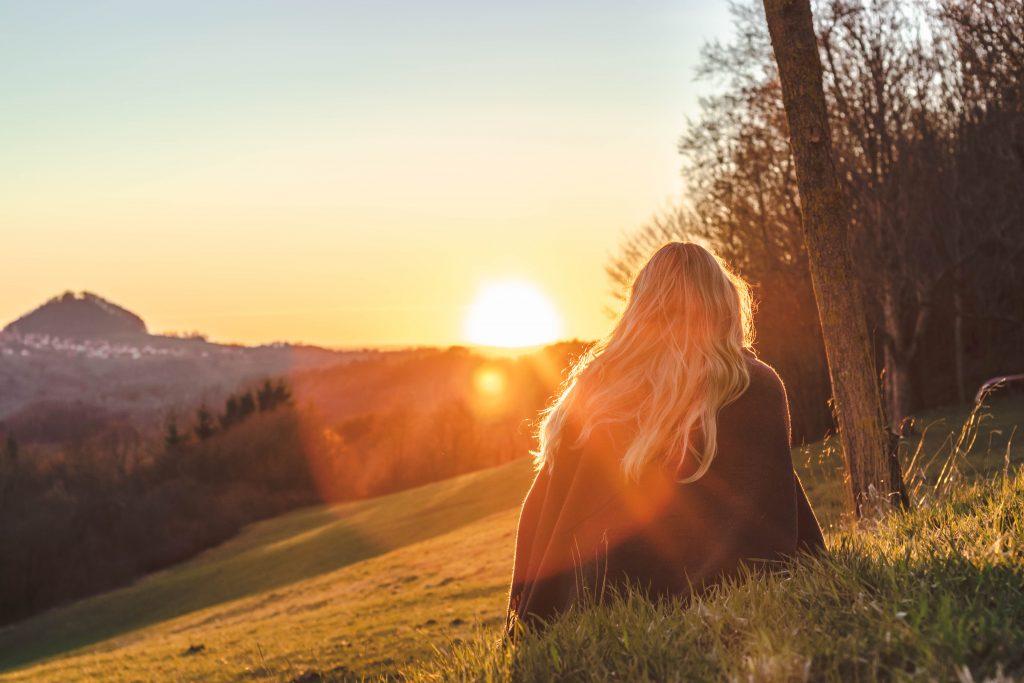 2. Capture the feeling of the spring sun
The sensation of the warm sun and longer days is another iconic feeling of spring. You can bring this out in your spring photography by playing with light and shadow.
Spring photography can best be represented with bright, airy, colorful photos. Use the brighter daylight hours to your advantage, but be wary of direct sun hours around noon. (The sun can cast harsh shadows when it's direct.)
You could also experiment with lens flares—when the light reflects off your lens and creates a sometimes beautiful, sometimes annoying light leak on your photo—to depict the warm sun. If you're using a DSLR, there are lens filters that add a little bit of warmth to the photo and can cast a lens flare if the light catches it just right. On the other hand, it's a bit more difficult with a smartphone. You'll have to catch the light reflecting just right, or you can edit it with a third-party app later.
Don't be afraid to use shadows to show where the sun is, too. You could capture photos of flora and fauna in your local lush canopy forest, and use the sun peeking through the trees to depict the new climate.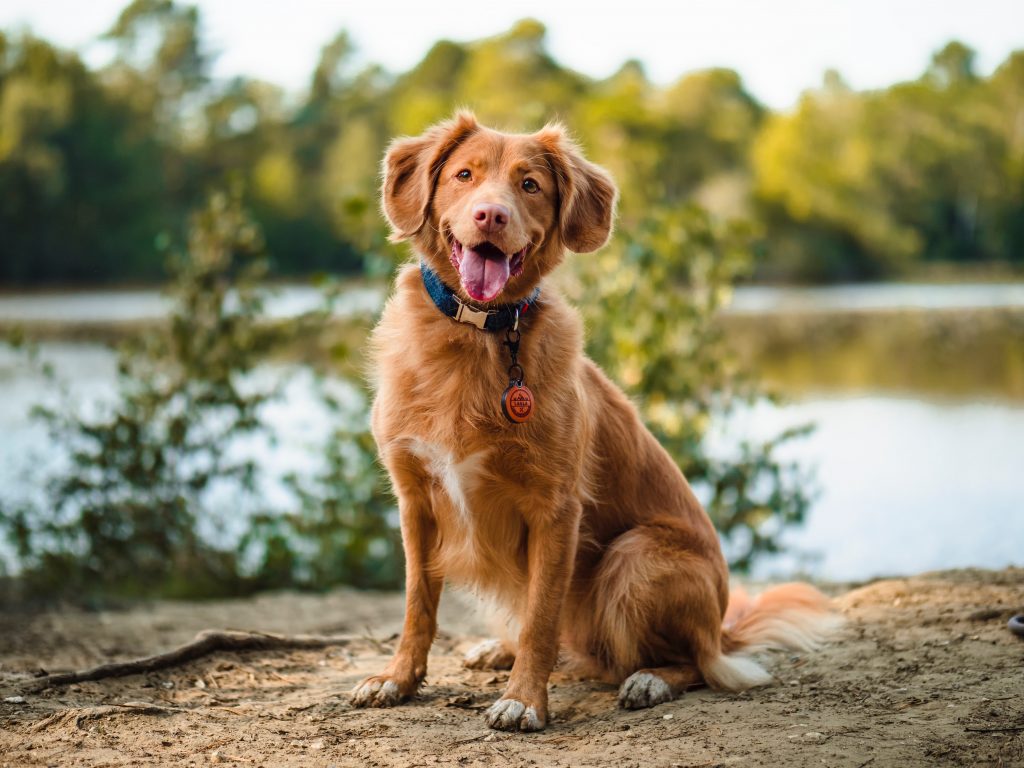 3. Think about the emotions that spring evokes
It is obvious that spring is a time of awakening, emerging from rest, and blossoming. How can you capture the human emotions of springtime? There's no doubt that colorful flowers and greenery make a great backdrop for portraits. But you're a creative photographer, and you can totally take it up a notch.
Capture the blissful "firsts" of spring: a peaceful walk in the park, the first morning coffee on the porch of the year, or your furry friend playing in the just-thawed backyard. Be sure to include facial expressions and body language in your photography, like soft smiles and relaxed contemplation. As you're thinking about how to portray it, connect back to what the season means and feels like to you. It's deeply personal and deserves to come through in your spring photography.
This is also a great season to depict growth and changes in your photography. The leaves are budding, and so are you. Snap shots that show how your children are continuing to grow up. Show off the work you put into your backyard just before the first freeze with detailed shots of your favorite outdoor decor.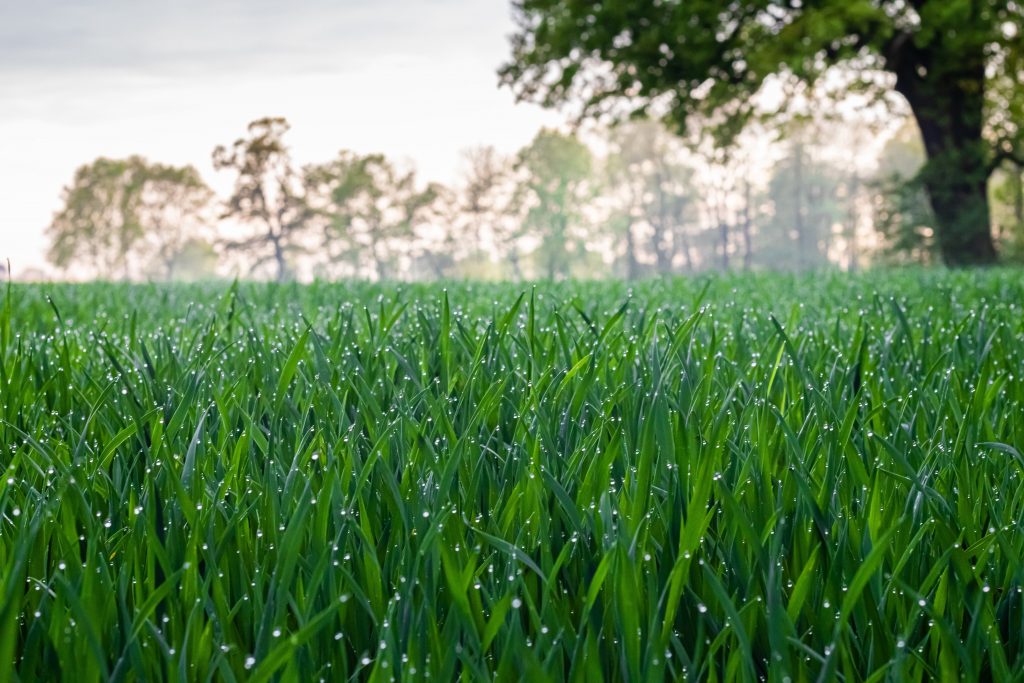 4. April showers bring May flowers
Spring weather can be pretty unpredictable, but we can all agree that it is wet. This is a quintessential part of spring; hence the old rhyme, "April showers bring May flowers." While rain might be enough to keep many of us indoors, you can use this opportunity to have some fun with your spring photography.
If you'd prefer to stay dry, you can also capture the morning dew that the season brings. Morning dew forms on your grass, patio, and plants because the cold nighttime air condenses the humidity in the air, and it sticks to whatever it can in the form of crystal-clear droplets. Get up early before the sun warms the earth and get up close and personal with the greenery. Get as close as you possibly can and put the dew droplets in focus. Try to capture some sort of color-contrasting reflection in the droplets. Or use a macro lens to capture the minuscule details.
Photographing in the rain is a bit more chaotic—in the best way. Be sure to protect your camera with a waterproof bag or case, or use an umbrella while you shoot. Use a high shutter speed to capture rain droplets falling, and don't be afraid to try new angles; look up, down, and side to side to find interesting ways of portraying it. Be sure to consider your backdrop as well, even if it will be blurry. Try to include bright colors or distinct figures in the backdrop to make the photo more interesting.
If you're feeling daring, add some people into the mix. A flowing solid-color dress or blouse is a favorite among hydrophilic photographers because of the drama it offers when it's weighed down with soaking wet rain. Have a true celebration of the season: Laugh, cry, dance, and sing in the rain.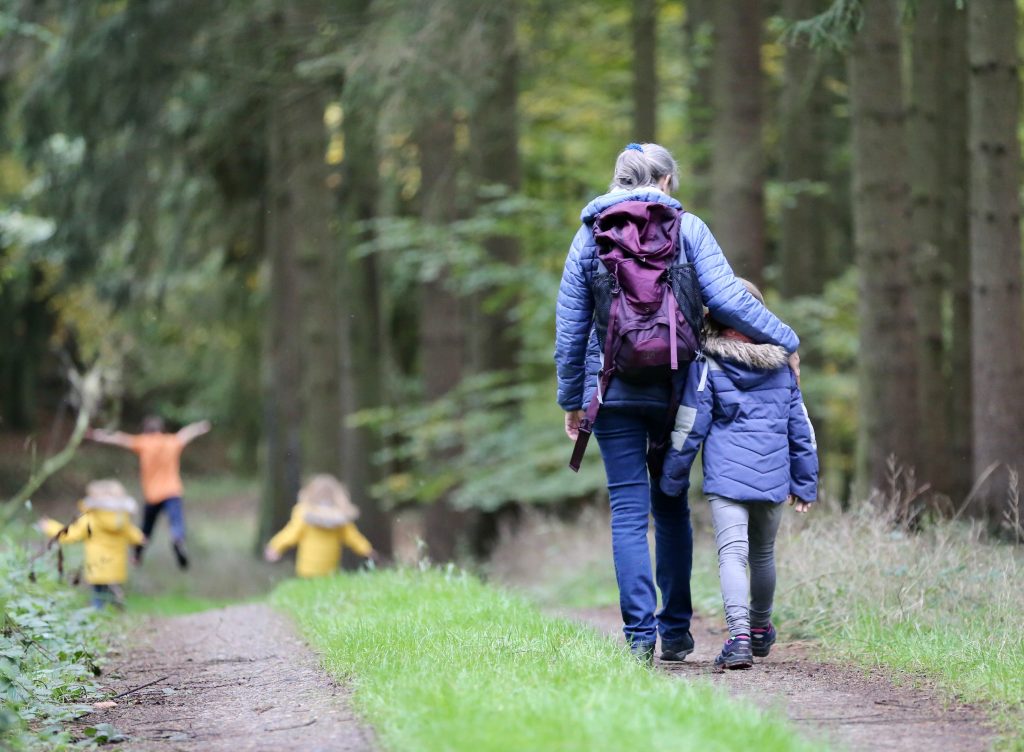 5. Play to the holidays and themes of spring
The spring holidays truly encapsulate the enchanting feeling of the season. From Easter to Earth Day, spring holidays lead us to connect with the time of year, break out the pastels, and call upon themes of rebirth, growth, and compassion. How can you play into these holidays while capturing the essence of spring?
Easter asks us to connect to rebirth. If you celebrate Easter with your family, you can bring in spring vibes by coordinating colorful outfits, using vibrant flowers to set the scene, or even using rain to symbolize cleansing.
Earth Day asks us to protect and connect to our natural environment. This day goes hand-in-hand with spring blooms. Take a walk, turn it into a trash pick-up, and photograph Mother Nature along the way. Be careful not to disturb or harm the flora and fauna along the way.
Mother's Day invites us to bring maternal gentleness and love into the equation. Celebrate your mother figures by embracing the inherent femininity of spring. Use the joy of a sunny day, your mom's favorite flowers, and photos to show the buds she's helped blossom.
April Fool's Day brings silliness to a warm and fuzzy time of year. Bring fun into your portraits with laughter or by getting messy with paint or even mud. Capture the authentic playfulness that happens when you truly play.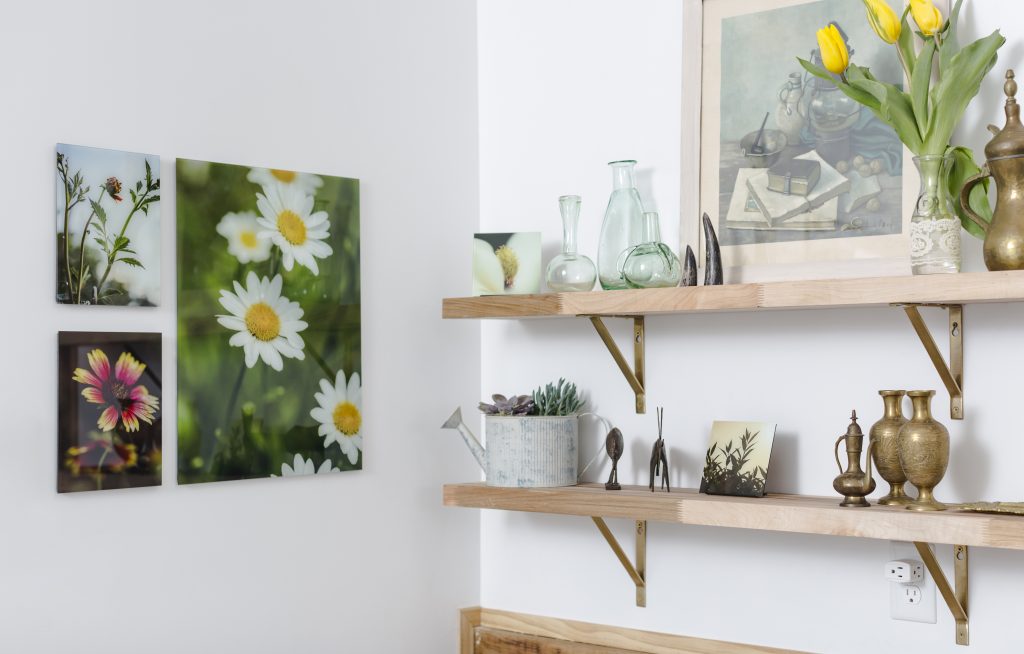 6. Use the colors of spring to liven up your home
Whether we look forward to or dread it, with spring comes spring cleaning. Include your home decor in the ritual, and make time for a refresh of the photos you display. With your new collection of photos ranging from colorful to sentimental, you'll surely want to share them.
Fracture glass prints offer a tasteful way to display your greatest memories and most artistic takes on the season. Choose from a glossy or matte finish to match your own style. You can also coordinate your spring photography into various arrangements and create a Photo Wall or Storyboard. Consider changing it with each season to keep your seasonal decor up-to-date.
If you're loving the spring photography, you could make a new tradition of capturing your home garden through the seasons. Take some photos of your flowers, vegetables, and foliage during all four seasons. Show off your skills, and display a piece of your unique personality in a stylish and durable way.