2022 summer home decor is bigger and bolder than ever before, with bright colors that herald a return to normalcy and give ode to the enduring nature of the human spirit. It's a distinct rebuttal from the muted, minimalistic interiors we've seen in years past and a move towards warm, welcoming spaces designed to serve as the setting for endless summer adventures—from backyard barbecues to summer staycations.
We're sharing our favorite summer decorating ideas to turn your space (whether it's a sprawling beach house or a tiny city apartment) into a tropical oasis worthy of the season.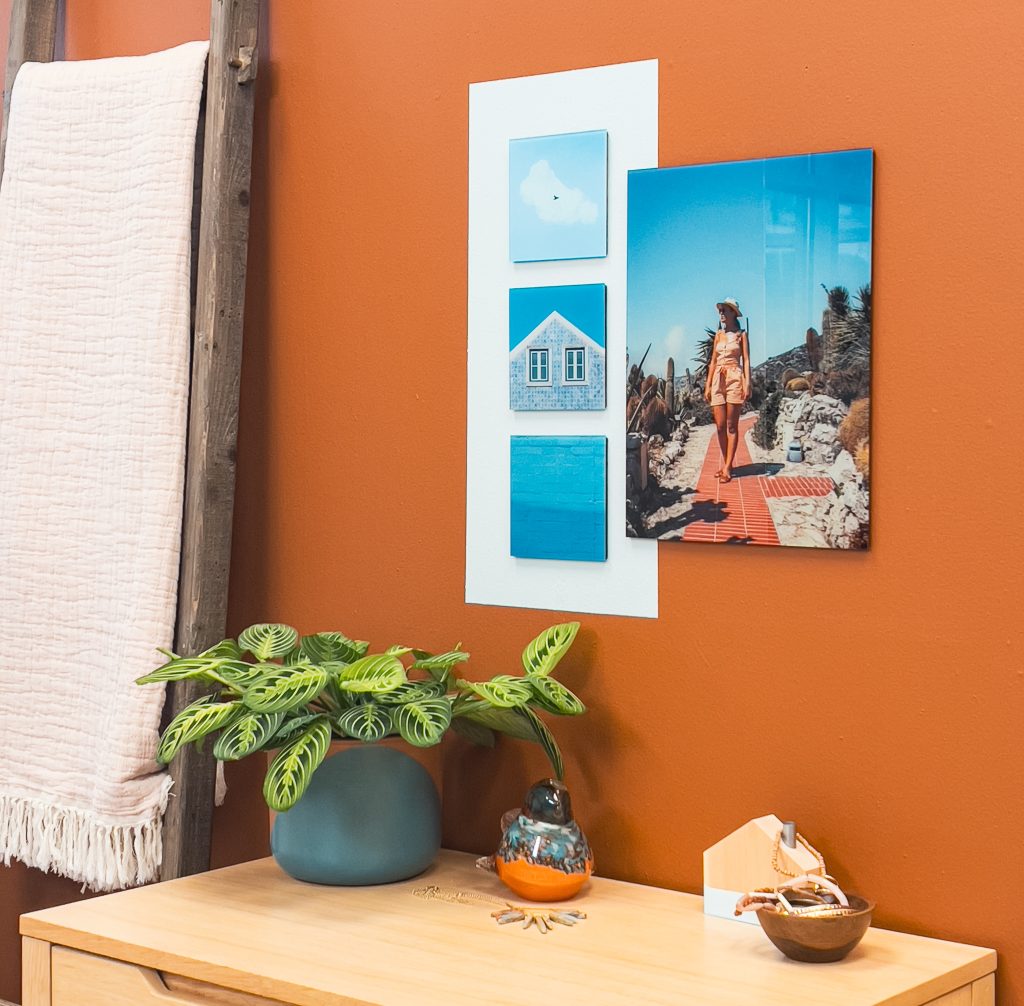 Natural Touches
Nothing says summer like lush tropical flora, your favorite blooms, and natural summer home decor touches like jute and wicker pieces. Go bold with maximalist jungalow decor and incorporate oversized monsteras or snake plants in open corners. Or keep things subdued with a vase of magnolias and easy-to-find jute accessories in your living space. Blur the line between indoor and outdoor living by creating plant-forward centerpieces or switch out home decor accessories in your favorite vignettes with elegant nature-inspired elements like stone, marble, or terracotta.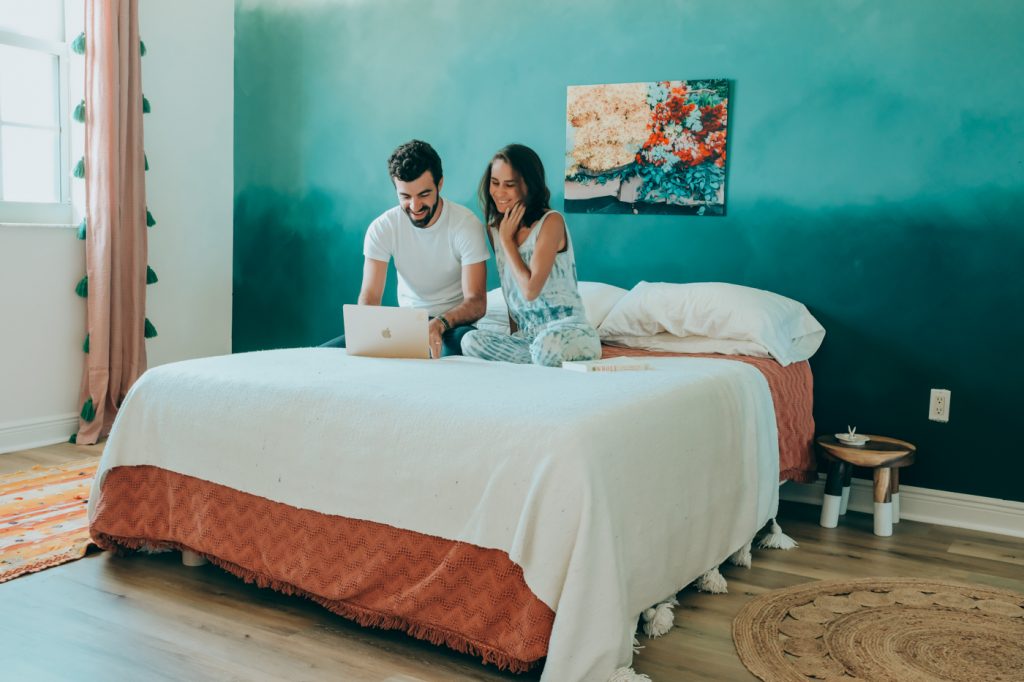 Bright Hues
Bright colors are having a moment of their own, and that's particularly evident in this season's summer home decor trends. Take a page from trending 2022 colors of the year, like Farrow and Ball's folk-inspired Breakfast Room Green. This arresting yet familiar hue is a cheerful and uncomplicated shade that can transform a room without feeling garish or overpowering in your space. Incorporate this hue in your summer decorating ideas by using small home decor accessories like throw pillows or other accents. You can also make a splash and add it across walls, bath panels, or flooring to create a striking accent for your home or living area.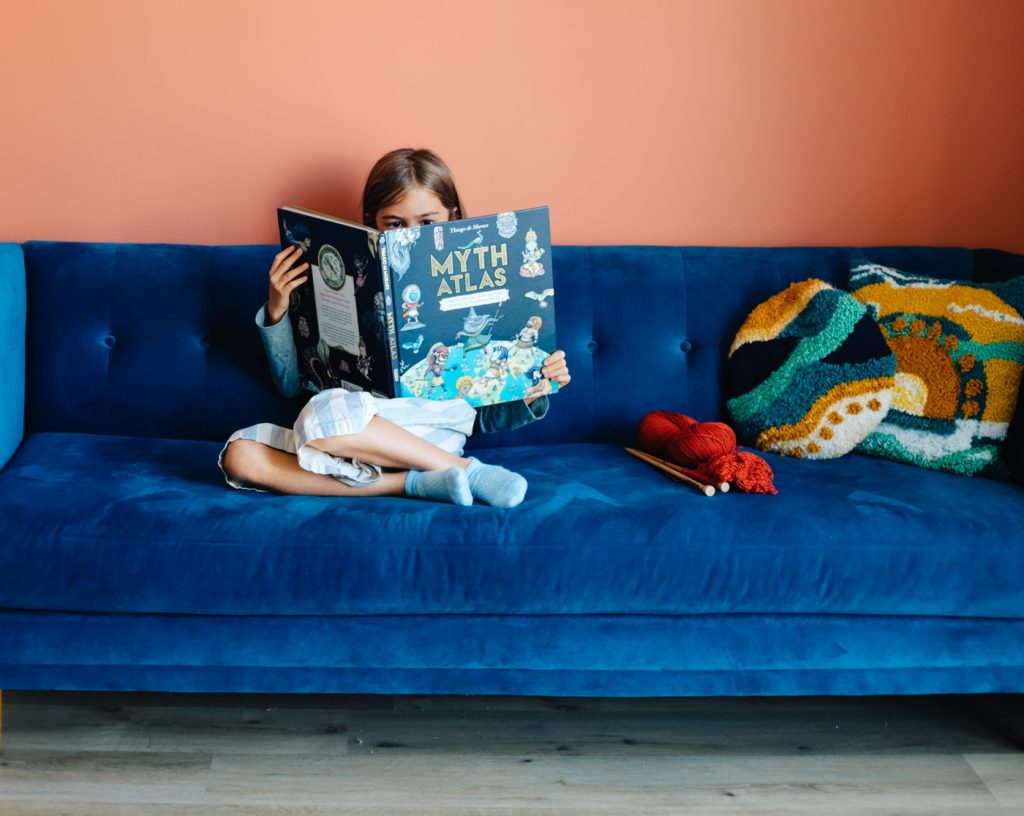 Lots of Texture
Bright, colorful hues and bigger-is-better accents have been dominating summer design trends. That's why interior designers and amateur decor enthusiasts alike have been leaning towards a touchable texture in their summer home decor. Opt for luxurious velvets to create an elevated feel to your space. Similarly, look for tried-and-true summer textures like canvas, knits, or rattan to add a whimsical, outdoorsy feel to your home. Incorporate this tropical trend in your outdoor furniture to give your outdoor living a much-needed summer refresh.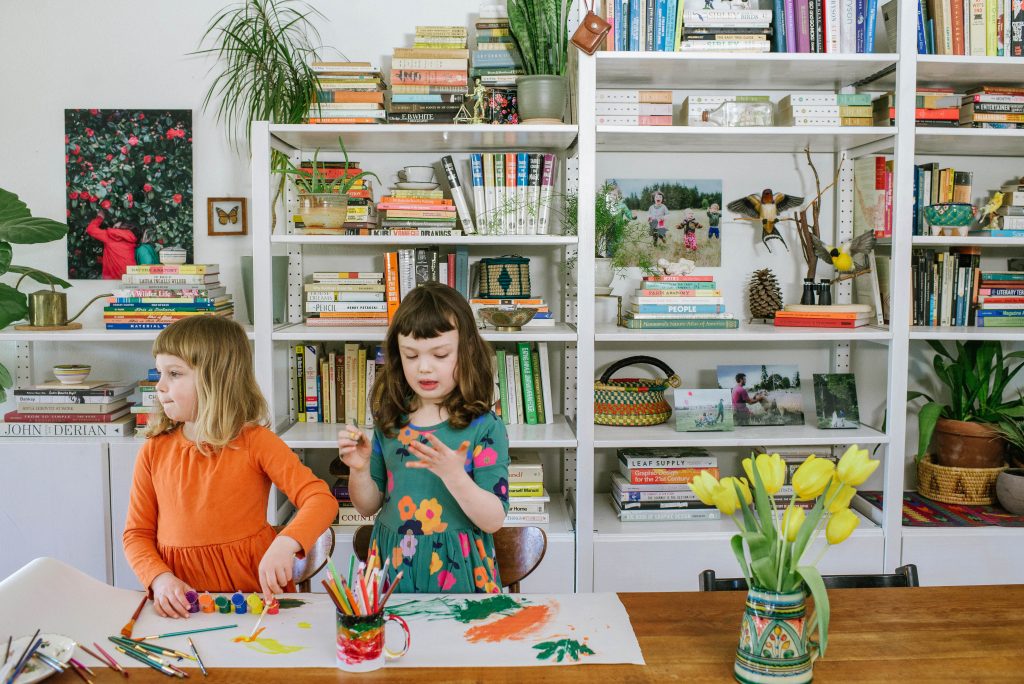 Folk-Inspired Kitsch
Embrace the maximalism vibe with more-is-more folk-inspired accents that take the heavy lifting out of your summer home decor. Incorporate familial pieces like grandma's plates or other family heirlooms to your space. Also, add interest by revamping your existing home vignettes with kitschy pieces from a local thrift or second hand shop. You can still maintain sophistication with this summer decorating idea by opting for more modest accents. These can include family photos or other retro-themed summer home decor to brighten up your room.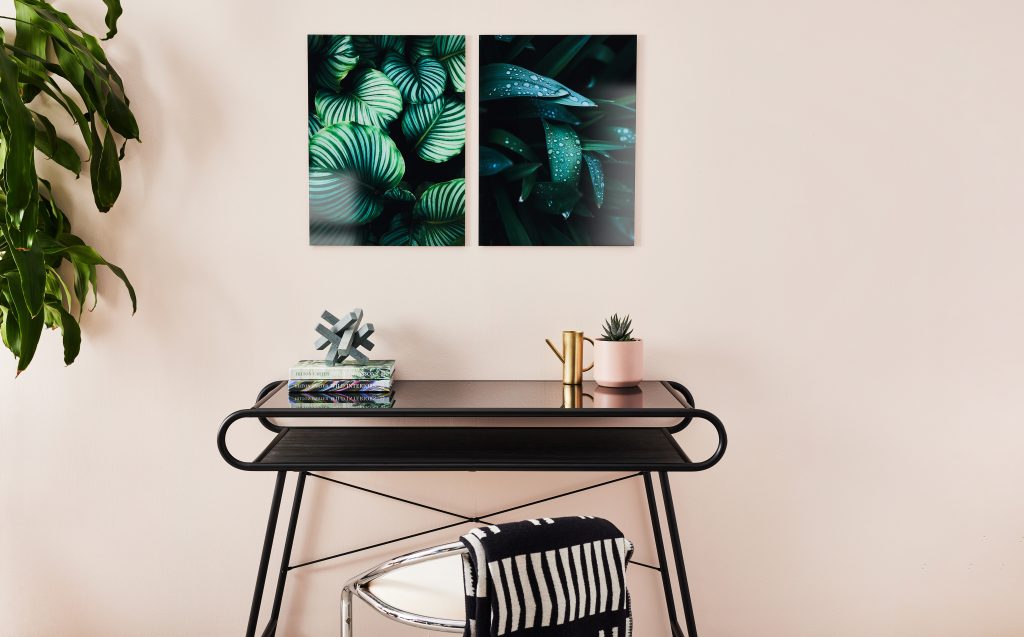 Curved Accents
Embrace this timeless effect in your summer home decor to create a breezy, transcendental feel to your home. Look for furniture with curved accents or wrought iron details. Or incorporate home decor accessories that feature circular patterns to make the most of this trendy summer decorating idea. This trend also lends its hand to a little DIY; create your own art with an oversized canvas, your favorite paints, or charcoal. You can also get creative with a handmade statement piece that will blend seamlessly with your other summer home decor.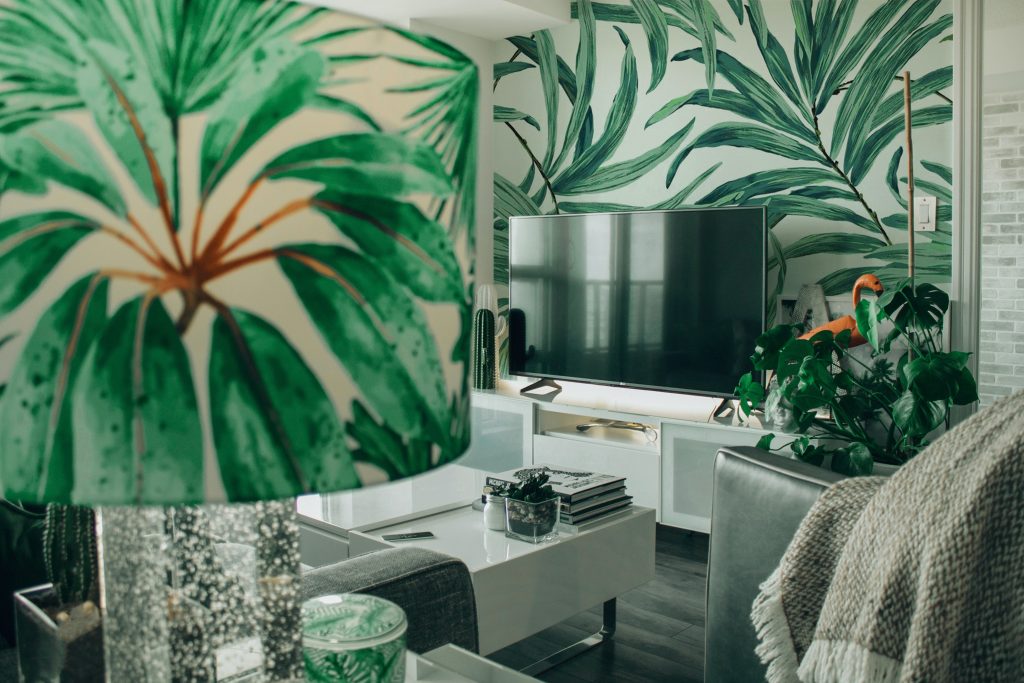 Tropic-Inspired Wallpaper
If you want to embrace the big, bold patterns of the summer season but aren't committed to the look all year round, a peel-and-stick wallpaper with a bright pattern is a great place to start. Look for on-trend pinks, yellows, or oranges. Get creative with island greenery and other tropical motifs to add an instant vacation vibe to your room. This summer decorating idea works great in small spaces or open walls like behind a bathroom mirror, shelving unit, or kitchen. Plus, it can be taken down whenever you want to refresh the interior look of your home.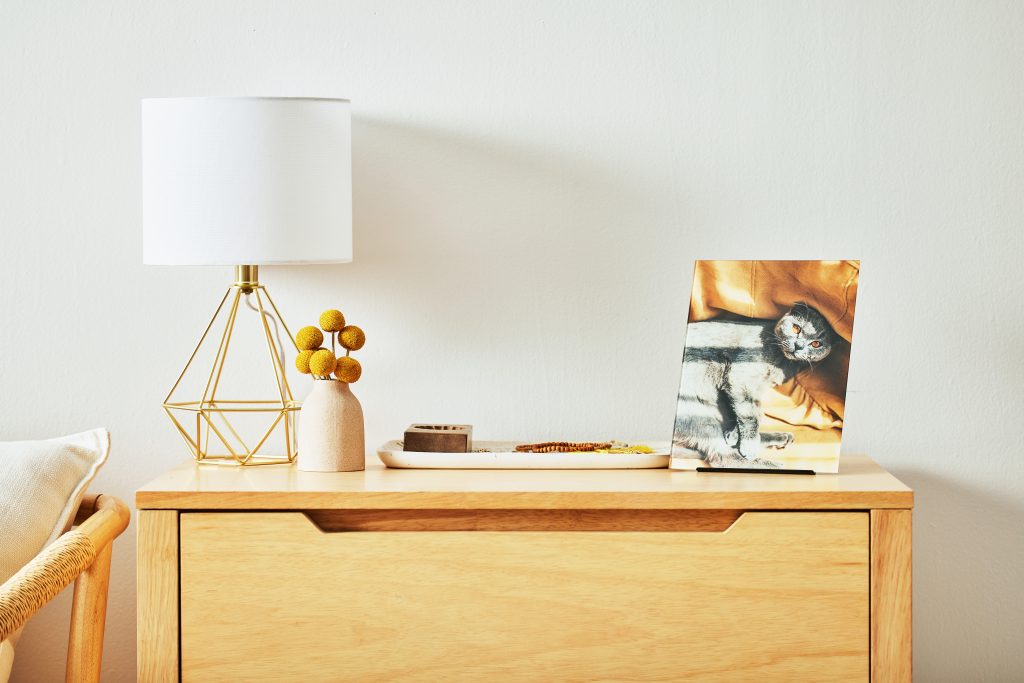 Metallic Detailing
Glimmer and shimmer by adding warm metallic accents like bronze, copper, brass, and gold to your interior space. When it comes to incorporating this summer home decor trend into your living area, it's okay to get a little creative. Think: sculpture-inspired candle holders, decorative bowls, or geometric plant pots to let this summer decorating idea shine. You can even create these metallic accents yourself; grab some gold paint and create DIY trending summer home decor to match your existing living area.
Want to incorporate this trend sustainably? Look for vintage metal accents from a second hand store to introduce a shining sentimentality to your room.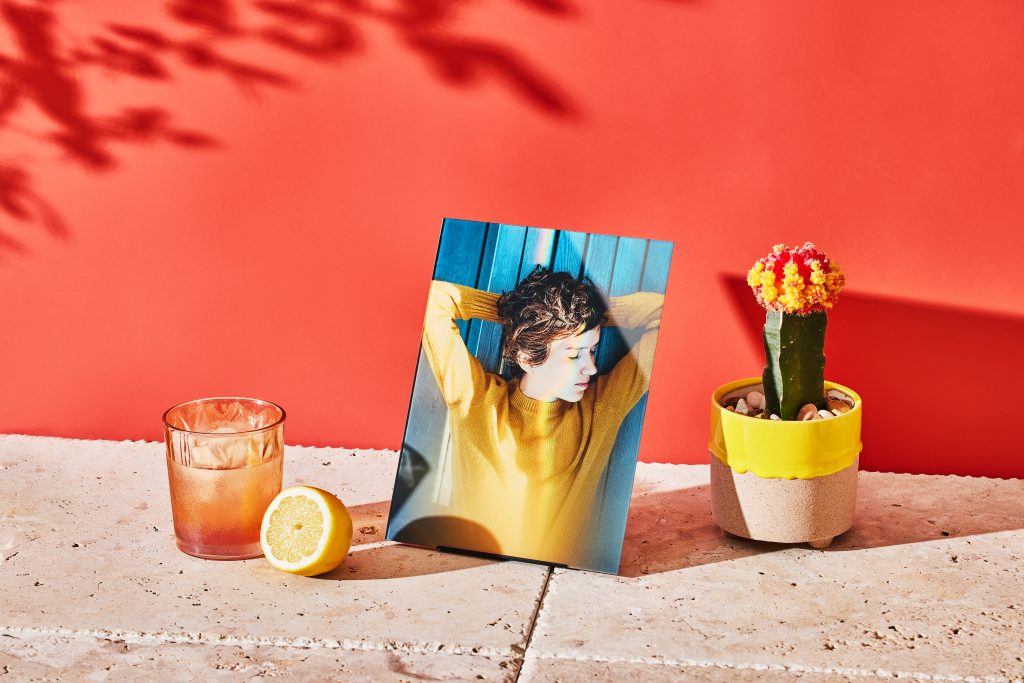 Fracture Glass Prints
The sleek shine of Fracture glass prints is unbeatable and never goes out of style. So as the seasons change, you won't have to worry about glass prints going with your decor. Our timeless design was made to mesh perfectly with your personal taste. Bonus: In addition to printing photos, you can print digital art and signage on glass, too! With several sizing, finish, and arrangement options, you can decorate any room in your home with glass prints in a style that's uniquely yours.
Ready to refresh your space for the summer? Get started now!