As the holiday season approaches, this time of year is peak family gathering time. And you can anticipate lots of print-worthy moments you'll want to capture. Make the special memories last forever with these 3 fun photo ideas for a family gathering.
1. Documentary-style candids
This idea is more of a photo philosophy that we encourage you to try out! Approach the gathering from a documentarian style, and roam through your party taking candids. If you haven't experienced the pain of having to coordinate the whole family to get to a single spot and line up in a row, consider yourself lucky.
Okay, maybe a couple pictures with everyone squishing together and squeezing in are acceptable if you must. But try to be merciful and keep the lineups brief! Focus instead on capturing the gathering itself. You'll appreciate the liveliness of the candids so much more when you look back through the snapshots of people mid-conversation, mid-laugh, and enjoying being together in the moment.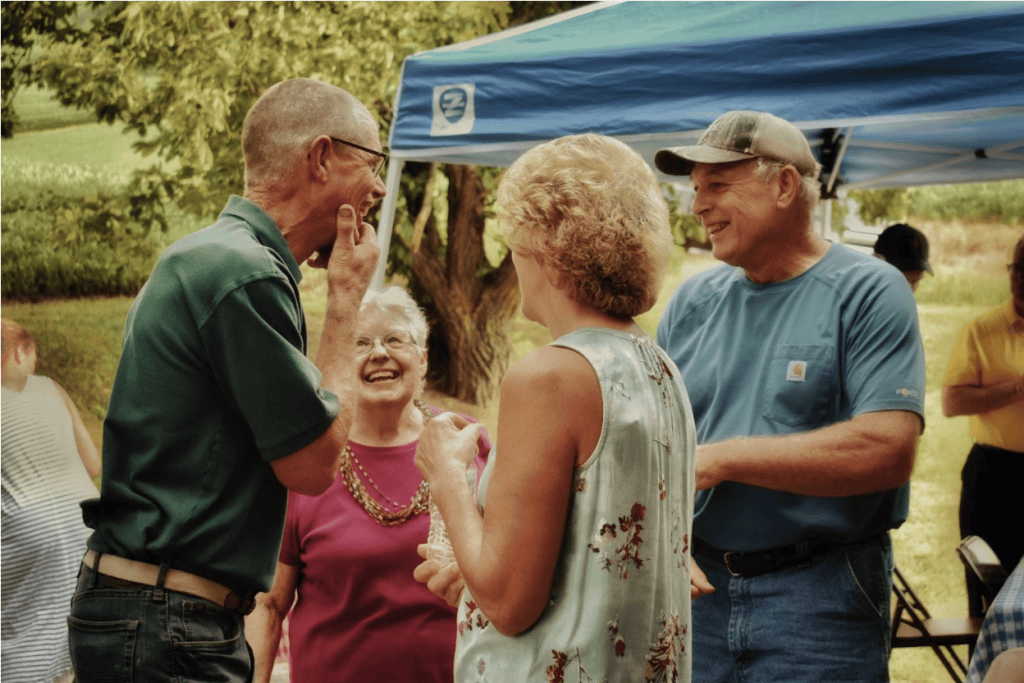 Designate one family member to cover photos for part of the gathering and another person to take over for the second half of the day. (This way, the photographer gets to be present in the photos, too.)
A tip for Thanksgiving and other feast-oriented gatherings: Step back for a moment and snag some photos of the table and guests after the eating has commenced. This will help you capture the food and atmosphere in a more natural way.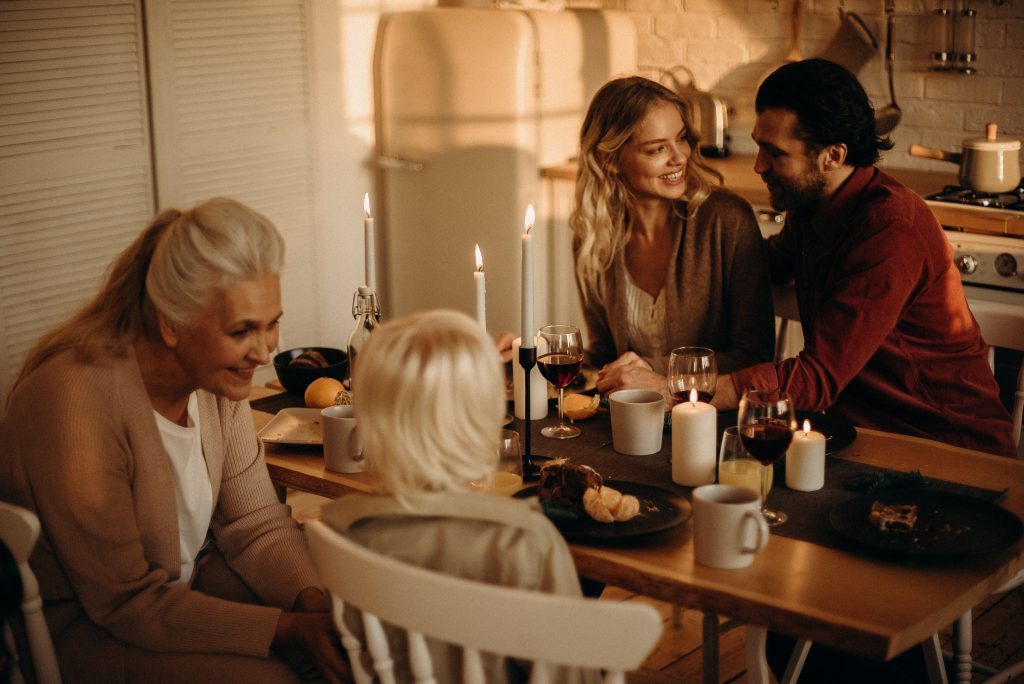 2. Recreate an old photo
This one's for the kids and kids at heart. If you haven't been through your family photo album in a while, take advantage of being at home and flip through some childhood photos for inspiration. Maybe you want to conspire with your siblings to surprise your parents with these, But it can be equally as fun to get the parents or grandparents in on it, too.
You don't have to lean into the comedy aspect either—a photo in front of the Christmas tree or staircase in your childhood home can be a poignant reminder of the passage of time and the good times you shared at home. Take a look at the cute recreation that Fracture teammate Cristina put together with her two brothers:

3. Use a photo booth at your family gathering
Photo booths aren't just for weddings! It might be overkill for small family gatherings and more intimate holidays. However, if you have a big family reunion or more high-key event, renting a photo booth can be fun for all your guests.
Photo booths or photo stations can really liven things up and make for a more festive atmosphere at a family gathering. Renting a photo booth professionally will ensure that you get quality photos. They also often come with digital copies of all the pictures taken that night, which can make for great mementos to print on glass later on.
You can even go for a DIY setup; arrange a designated table with a Polaroid or Instax camera and plenty of extra film. Your family will do all the work for you and can grab the camera whenever the mood strikes.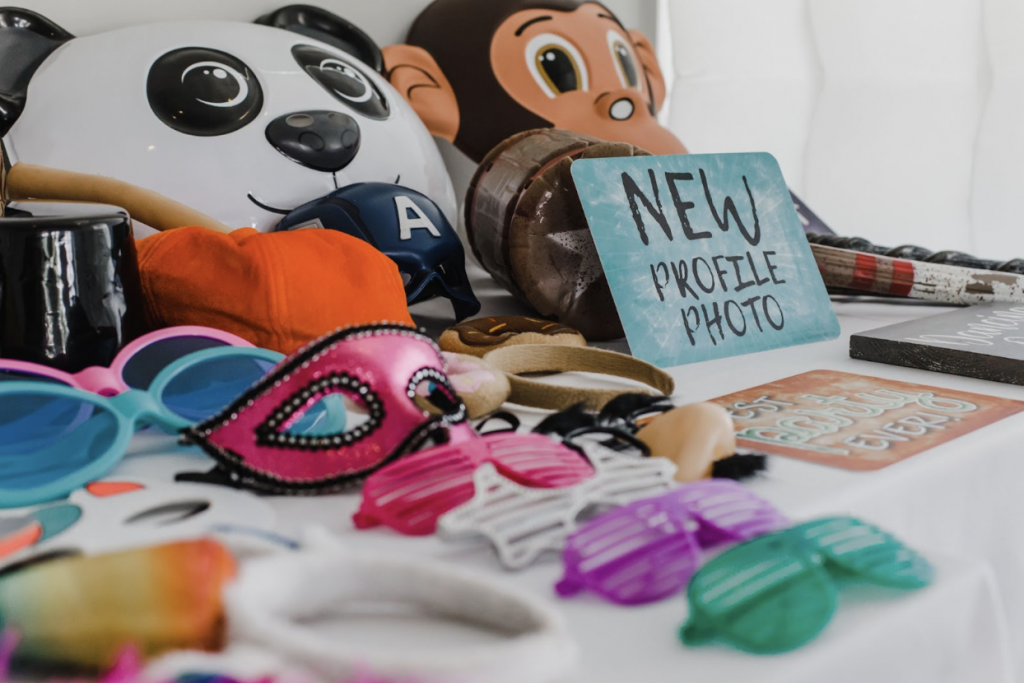 Don't forget to theme your props! Try setting out mistletoe and Santa hats at Christmas, or party horns and champagne for New Year's Eve. The accessories will alleviate the pressure of standing in front of the camera and not knowing what to do with your hands. Your family will feel a lot more inspired to strike a pose with an assortment of props at their disposal, and you may even have trouble getting the kids to put them down.
After you've thoroughly photographed your gathering and captured some fun family memories, consider printing your photos as a post-party memento. Send them to family members as a thank you or simply as a thoughtful gift. Our 5"x5" square glass print is perfect for a favorite photo booth pose. Or, send a larger print of the whole family to each household so everyone has a token of your epic reunion.