With the very first photo ever printed in 1826, printing photos isn't exactly a new science. But what we've done with the process since then is nothing short of incredible. We can now print beautiful photos with vibrant colors to fit nearly any size canvas. Well, Fracture took it a step further by allowing customers to print their favorite photos directly onto glass.

Photos on glass—it seems so simple, doesn't it? The truth is there's so much more to it than that. If you find yourself asking, "Fracture glass prints—what makes them so special?" then look no further. Read on for all the reasons why Fracture prints are the ultimate way to display your photos.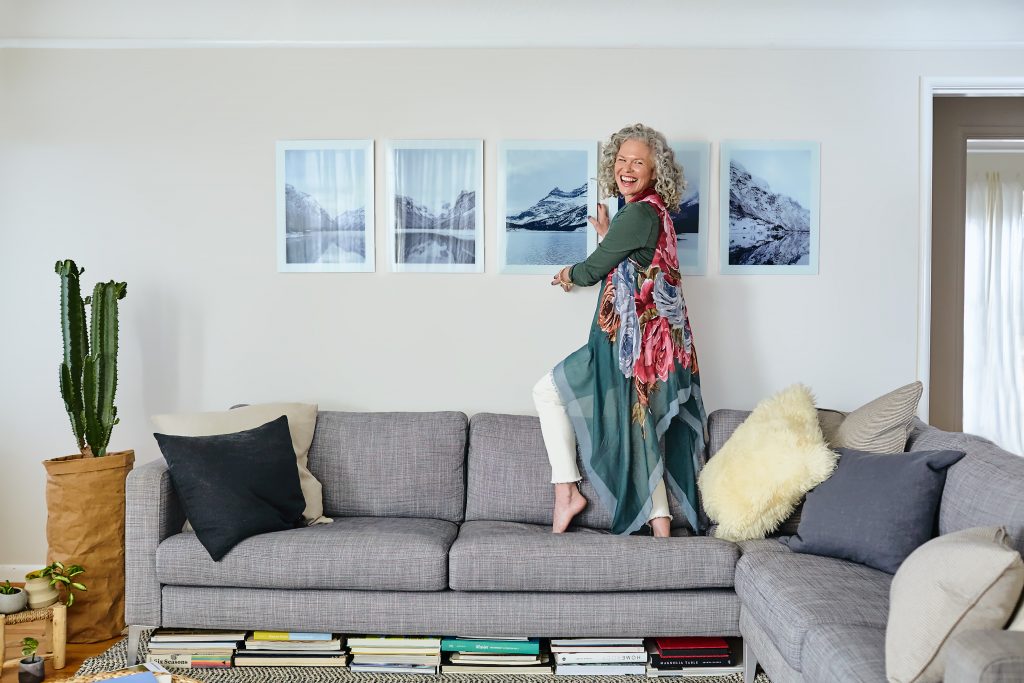 Display your photos hassle-free
Of course, glass prints are a stunning home decor piece and a unique gift for any occasion. At the end of the day though, what makes glass prints truly innovative is the convenience and ease of setting them up. At Fracture, we aim to remove the complication of traditional framing photos. Think about it: With traditional framed photos, you need to find the right size for your photo, which style will go best with your decor, and bring in tools to help. This task turns into an entire home improvement project on top of the decorating project you're already working on!
Instead, we have a much more intuitive, "all in one" process that takes less time, supplies, and stress. Our glass prints are frameless, so no need to find the perfect frame. You won't even need to grab your hammer, since you'll receive all of the materials you need to hang your prints. (Our screws don't require an anchor, so it's super easy and quick to place into a wall.)
It's never been easier to display your wall decor. Click here to try it for yourself!
Quality that lasts a lifetime
You know how it goes: You finally hang up a great family pic or a photo of your adorable furry friend…But you forget that the wall it's on is in peak sunlight. So you're left with a photo with washed out, faded colors on an otherwise great photo. With Fracture, however, this becomes a thing of the past.
With our in-house printing technology, we print images directly onto glass using UV-cured ink. This means your prints won't fade over time or with exposure to sunlight, as can happen with ink on paper. As a result, glass prints are very durable if you keep them indoors and don't expose them to extreme humidity or poor handling. Plus, our Lifetime Warranty covers any manufacturing defects in the glass or foamcore backing. All in all, you can trust that a Fracture glass print is all-around a great investment.
Don't settle for poor-quality home decor. Get started with your own Fracture print today!
An unbeatable, unique addition to your home decor
With excellent functionality and durability, plus a sleek and modern aesthetic, Fracture glass prints are the premier product to tell your story in a personalized way. We asked a few Fracture team members about their experience and to share some photos of glass prints in their own homes. Here's what they had to say: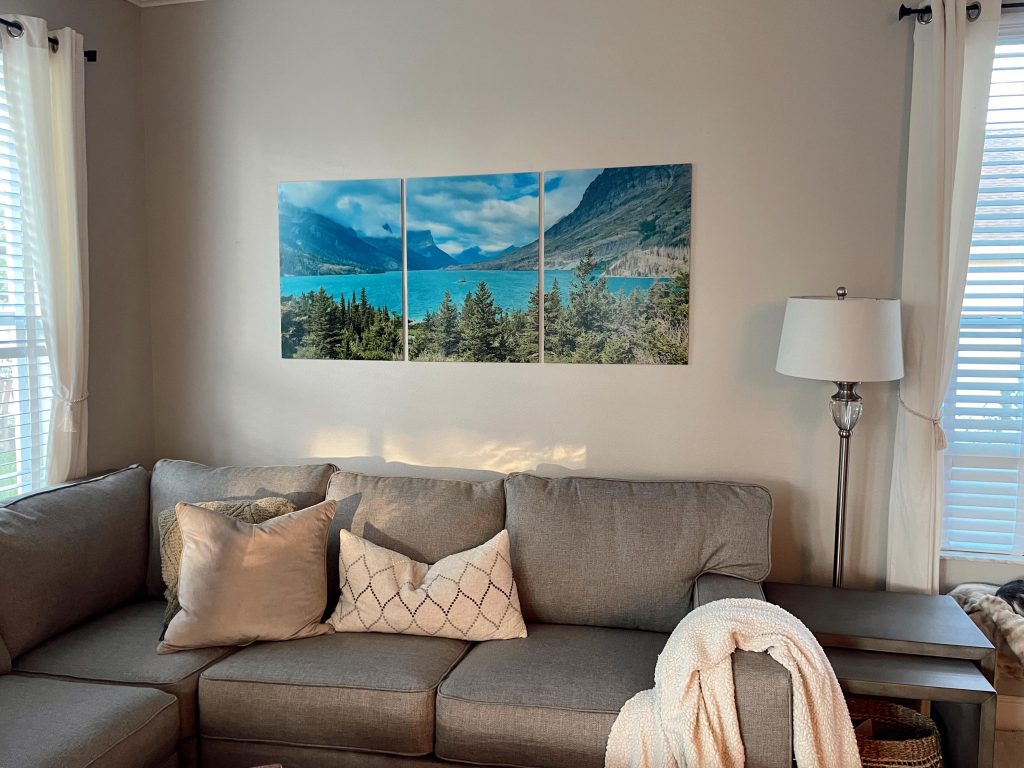 "There's so much to love! I love the variation of sizes when it comes to Fracture prints. They can stand alone for a statement piece (like this triptych I made from an iPhone photo at Glacier National Park). Or you can intermingle them with other types of frames and prints, like my gallery wall. And, of course, I had to try a Photo Wall, so I hung one in my office and LOVED the ease of that process using the wall template."
– EllieClaire Stinson, CS Teammate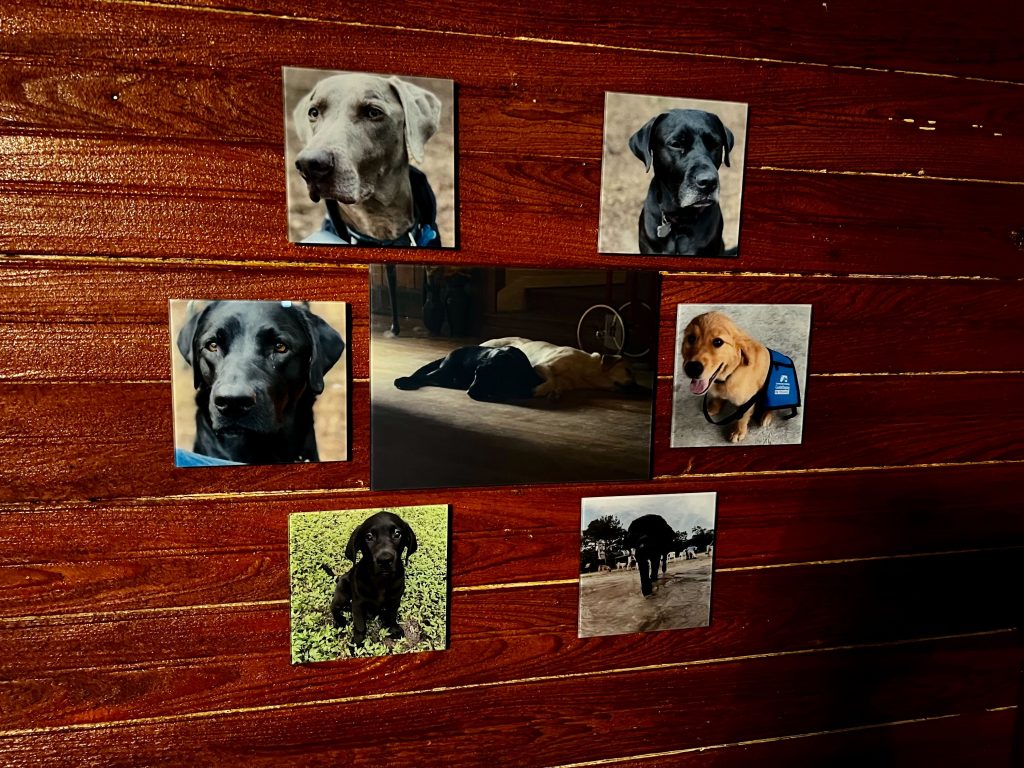 "For me, it's how they pop! It's like looking at the photo on a digital screen. I never get tired of seeing people's reactions when they hold a Fracture in their hands for the first time. 'Wow' is commonly uttered in the presence of a Fracture."
– Brian Smith, IT Operations Manager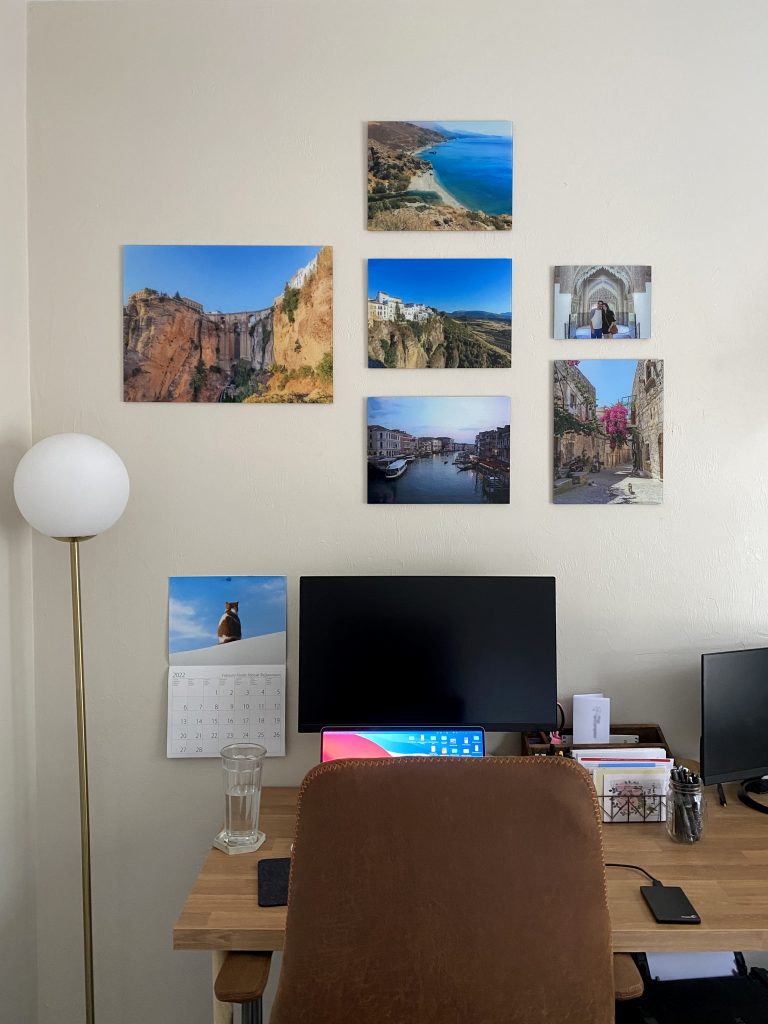 "I'm obsessed with the minimal aesthetic and frameless look because it really makes the photography itself pop. The focus is entirely on the photo and its contents. My favorite thing to print is definitely scenery and travel photography because it instantly transports me back to that moment and makes those amazing views part of my office and home. I'm also saving a bedroom wall for future wedding (and honeymoon!) photos that I'll have later this year."
– Hannah Gamache, Customer Support Content Specialist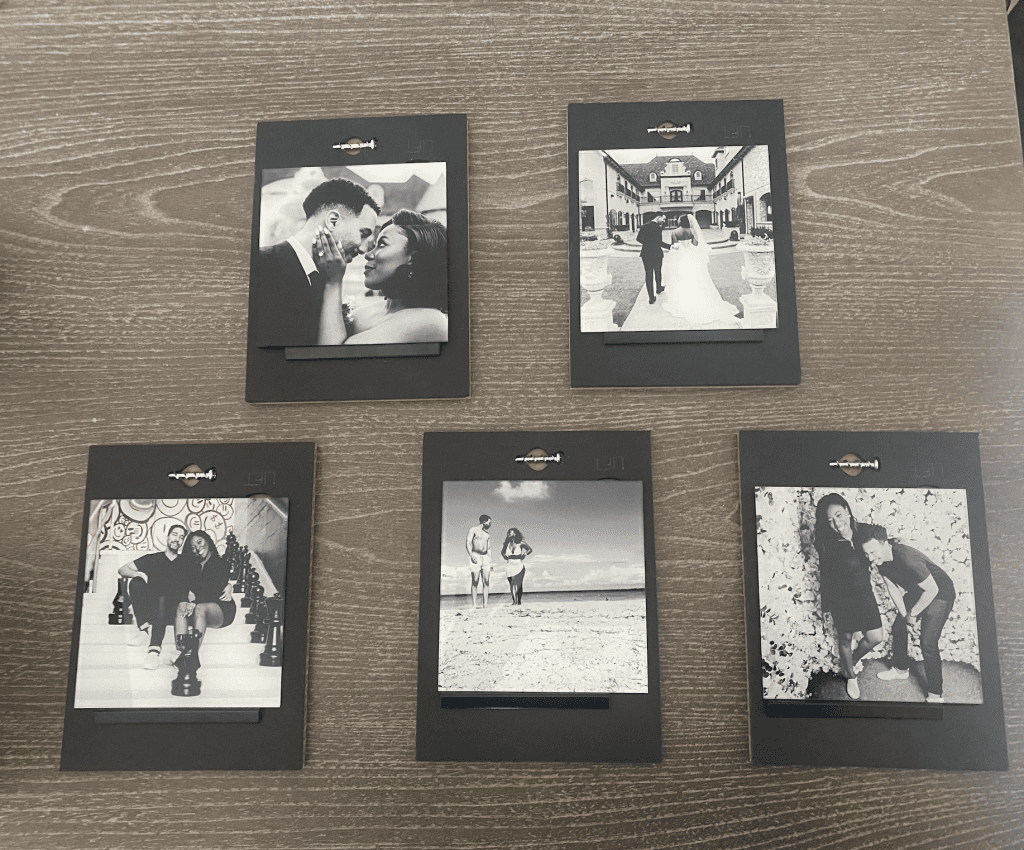 "For me, they are a statement piece, no matter the print size or the image. Not too long ago, I got a few small black-and-white square prints to decorate bookshelves with images from our wedding and different trips. They are tiny but mighty showstoppers that catch guests' eye every time."
– Destiny Hathman, Marketing Project Coordinator
We hope this sheds some light on what we're all about! Fracture offers multiple sizes and shapes so that you can create custom layouts—available in single glass prints, a Photo Wall arrangement, or Storyboard—to display your unique moments. Plus, you'll receive all of the materials you need to hang them on your walls, with options for tabletop display stands.
Let a Fracture glass print be the thing to add a touch of personality to your home.